Even if it's not five o'clock somewhere, you're in luck…because it's always time for cake! This collection of cakes is inspired by indulgent imbibements, from margaritas to champagne to even beer and wine. These cocktail-inspired confections ensure that regardless of the time of day, this is the happiest hour!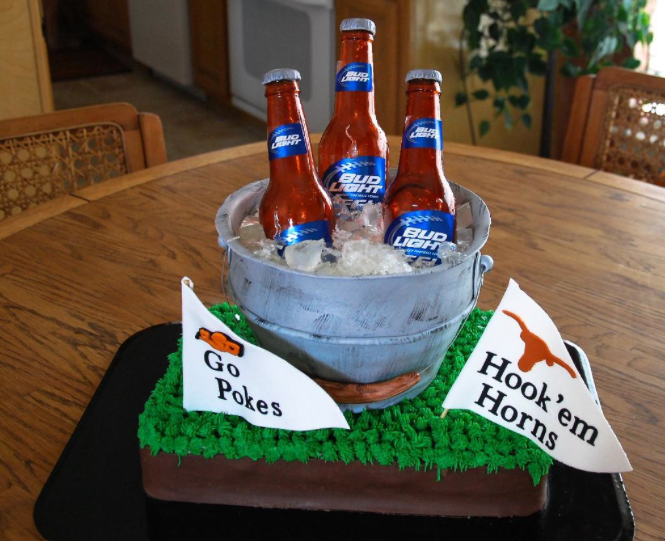 Photo via Bluprint member Redhead1946
Beer bucket cake:
Usually beer is a casual indulgence, but this cake raises the brew to buoyant heights! The beer bottles were made using a hand-made mold; the ice cubes are actually made from Isomalt, and the bucket top is made out of gum paste. Only the labels on the "beer" and the handles on the bucket are inedible–everything else is totally sweet and ready to eat!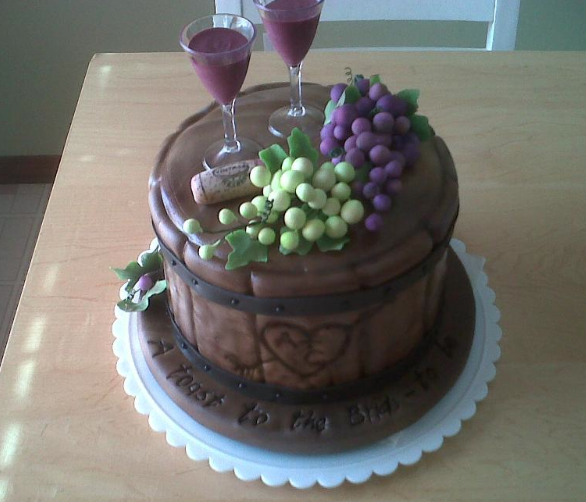 Photo via Bluprint member Diane's Desserts
Wine-themed cake:
It may look like an idyllic vineyard tasting, but this is actually a work of cake art! It was inspired by an Advanced Fondant Techniques Bluprint class, and features gum paste grapes, fondant cake and an especially impressive hand-painted cork. While the glasses are actually plastic, the baker advises that they could be made from sugar for a totally edible cake.

Photo via Bluprint member Lingin
Margarita cake:
After taking a Fondant Frills Bluprint class, there was no fear in making this multi-tiered margarita-inspired cake! Equally impressive, though, is the cocktail glass itself, which (along with the straw) is made of Isomalt.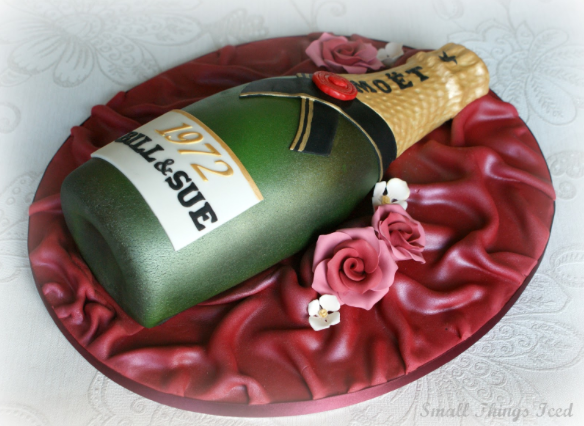 Photo via Small Things Iced
Champagne cake:
Setting the scene for romance? Naturally, a champagne themed cake is in order! This particularly well-executed treat is made of vanilla sponge cake filled with rose water buttercream; after being carved into shape, the finished pieces were airbrushed with very impressive results. Undoubtedly it pleased the couple, whose names are featured on the label.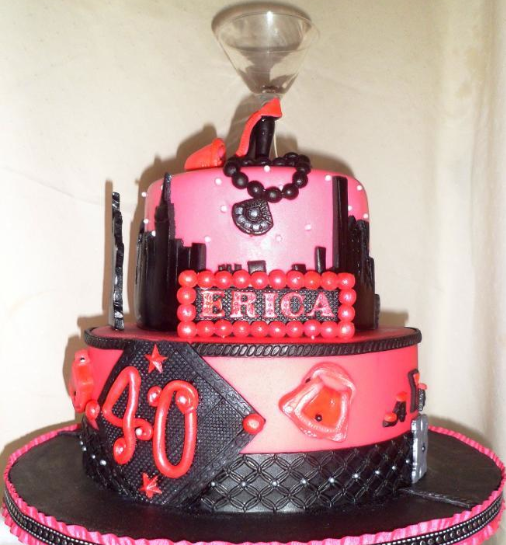 Photo via Bluprint member Joy's Cakes
Sex and the City cosmo cake:
Feeling saucy? Here's the perfect cake for a ladies' night out or a particularly fabulous birthday celebration! Following the Jeweled Wedding Cake Bluprint course, the baker adapted her new know-how to create this red velvet wonder, topped in hot pink fondant with saucy textured black fondant detailing, and of course, a cosmopolitan glass on top.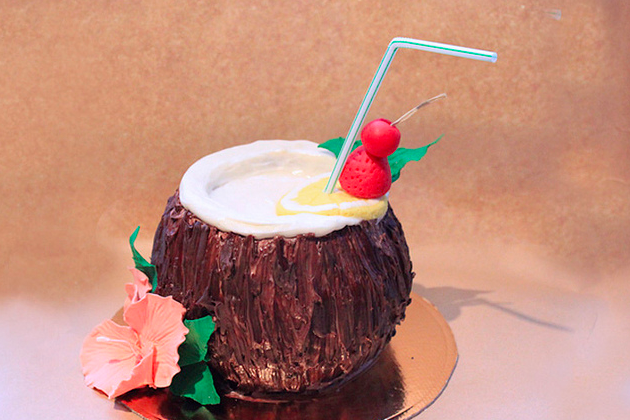 Photo via Cupcakedesign.ca
Tropical coconut drink cake:
Ready for a taste of the tropics? Look no further than this clever confection, which is decorated to look like a tropical drink! There's no little umbrella, but plenty of impressive details, including textural chocolate icing which resembles a rough coconut surface, hand-molded berries, and a beautiful hand-sculpted flower.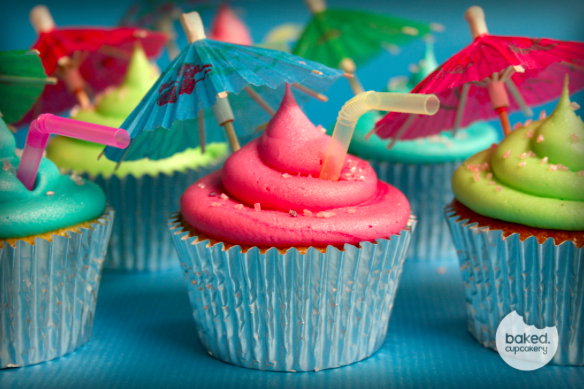 Photo via Baked Cupcakery
Cocktail cupcakes:
These cocktail confections are simple and sweet. All you have to do to attain this adorable effect is pipe a beautiful swirl of brightly colored icing on top of your cupcake, then insert a bendy straw and a mini umbrella–the cocktail theme is instantly recognizable and undoubtedly delicious.
Indulgent, fun, and sweet, these cocktail inspired cakes are good enough not to drink, but to eat!