With only seven fun and easy steps, this tutorial is perfect for beginners and the advanced alike. You'll be impressed with the ease of it all, "making it rain" in no time. These beautiful and festive raindrop cake pops are edible from top to bottom.
They are the solution to every shower-themed party and will leave your guests thoroughly impressed and craving for more!
Shower your guests with these spring showers cake pops and fluffy marshmallow clouds!

You'll need the following:
Cake pop dough, ready for shaping
Blue candy coating
Pringles Stix in Honey & Butter
Stacker Mallows marshmallows
Powdered sugar (optional)
Blue sprinkles (optional)
Toothpicks
Waxed paper
The texture and consistency of cake pop dough is the key to success for making cake pops, especially with simple shapes, where there isn't a specific focal point. If you're new to cake pop making or not sure how to properly make cake pop dough and form shapes, please read through this tutorial for creating the ideal cake pop dough before you start.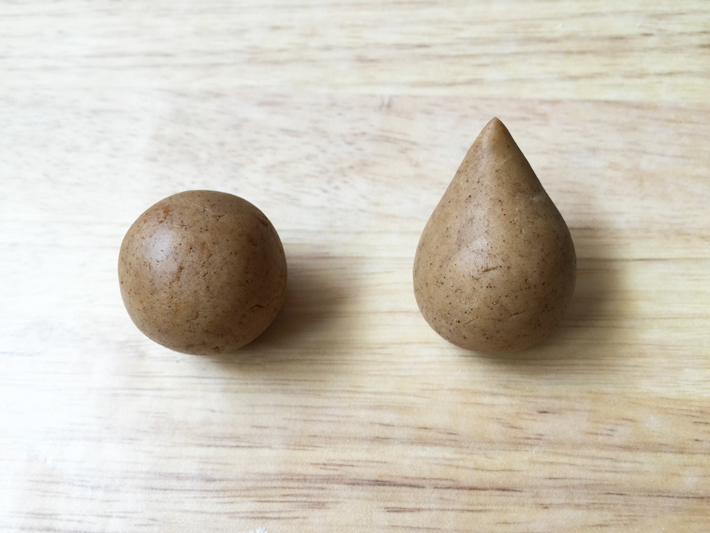 Step 1:
Line your work surface with wax paper. Portion cake pop dough using a cookie scoop. First shape them into a ball and then into a droplet. Then, refrigerate all pieces.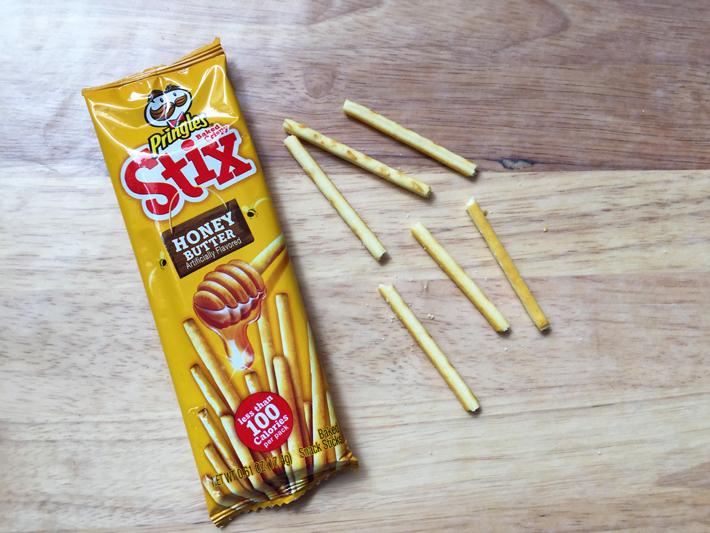 Step 2:
Break the Pringles Stix in half. I like using edible "sticks" such as these Pringles Stix (mini pretzel sticks are a great alternative) instead of 4-inch lollipop sticks or toothpicks because it makes the entire cake pop edible. This is most important to me when concepting and designing for my food –why not use something edible as part of the idea? It equals to even more deliciousness and less waste!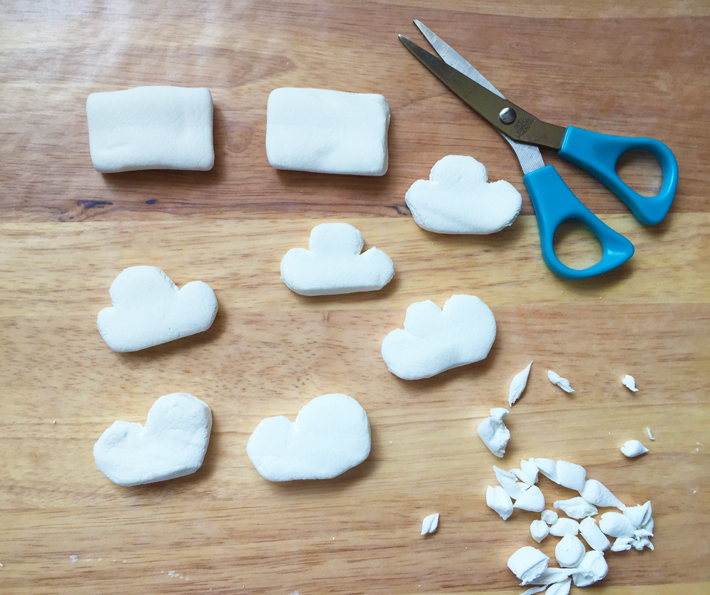 Step 3:
Using small sharp scissors, cut fluffy clouds using Stacker Mallows. These marshmallows are great because they're flat rectangles and are very easy to cut and manipulate into fluffy white clouds. The cut edges will be a little sticky. Dust the edges with powdered sugar if you desire, but not necessary. Set the clouds aside for now. Tip: Use a blue edible ink marker to create cutting guidelines on your marshmallows.
Step 4:
Next, we melt the blue candy coating. I'm using light blue for this because it's not too much of a contrast from the white marshmallow clouds, unifying both pieces, as opposed to the navy blue candy color. For tips on melting and thinning candy coating, please refer to this dipping tutorial.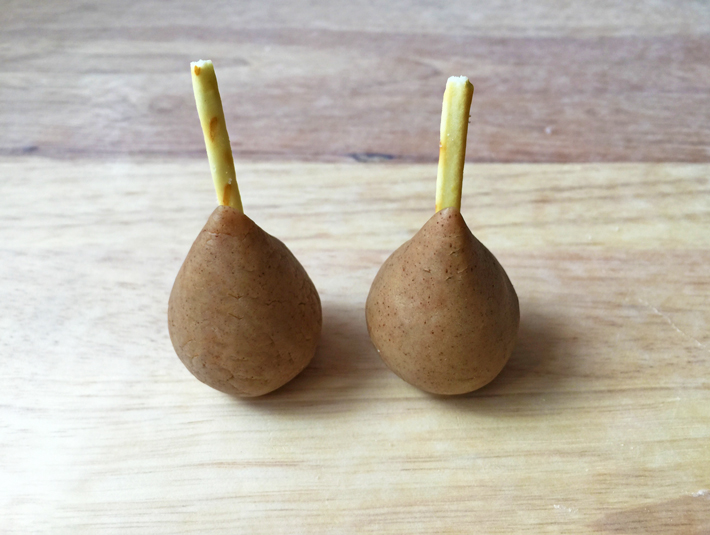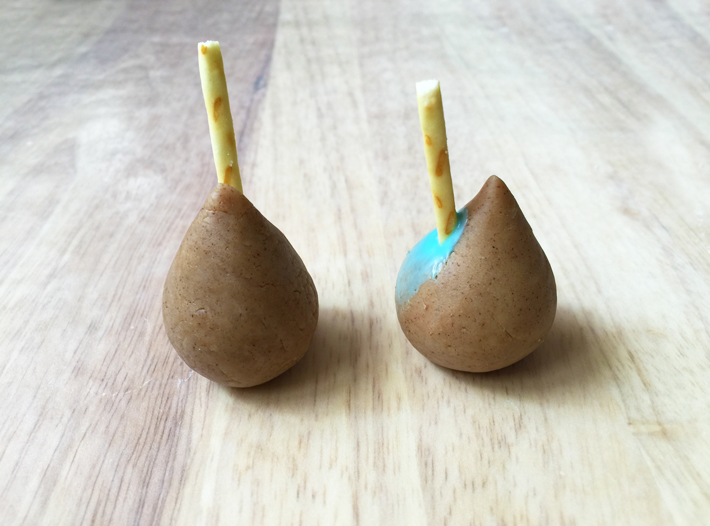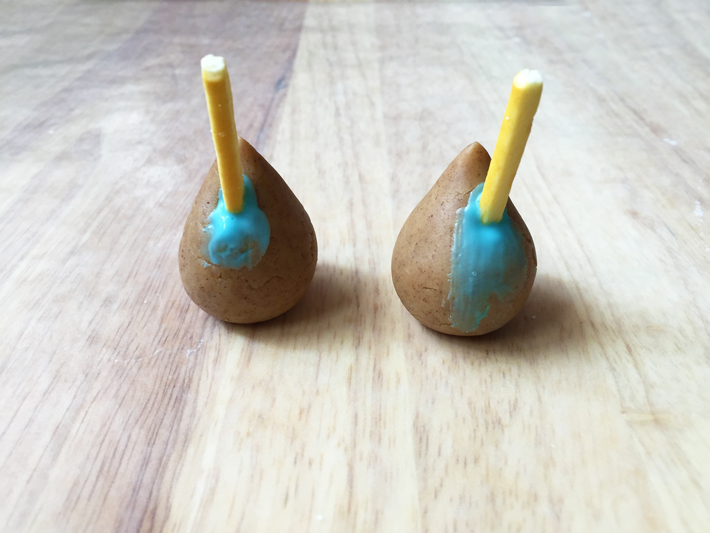 Step 5:
Remove raindrops from the refrigerator and let sit in room temperature for a couple of minutes to take the chill off. Dip ¼ inch of the Pringle stick into the blue candy coating and stick about ½ inch into the upright raindrop.
Note that you'll be inserting the stick behind the tip and not through the tip of the droplet. Use your finger to smooth down the candy coating that puddles around the stick. Repeat for all raindrops. It will take a couple of minutes to set completely.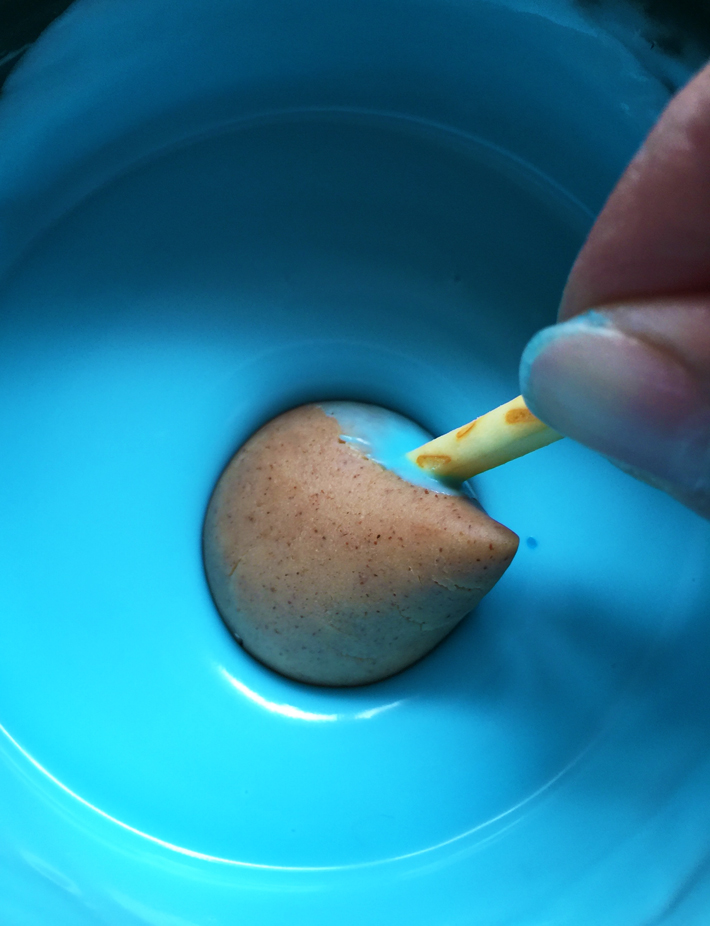 Step 6:
These raindrops can be presented plain blue or covered in sprinkles. I have examples of both sprinkled and unsprinkled. I also wanted to show you the differences in look depending on which sprinkles you use. Lay some fresh wax paper onto your work surface. This is where we will place the dipped raindrops to dry completely.
Dip each raindrop into the candy coating and carefully shake the excess off. Place upright on the wax paper to let dry completely, or sprinkle with your sprinkle of choice!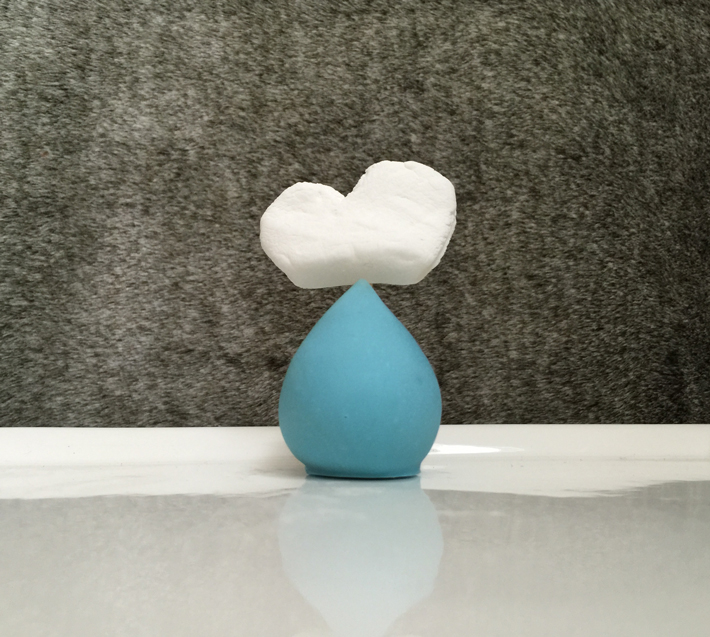 Candy-coating only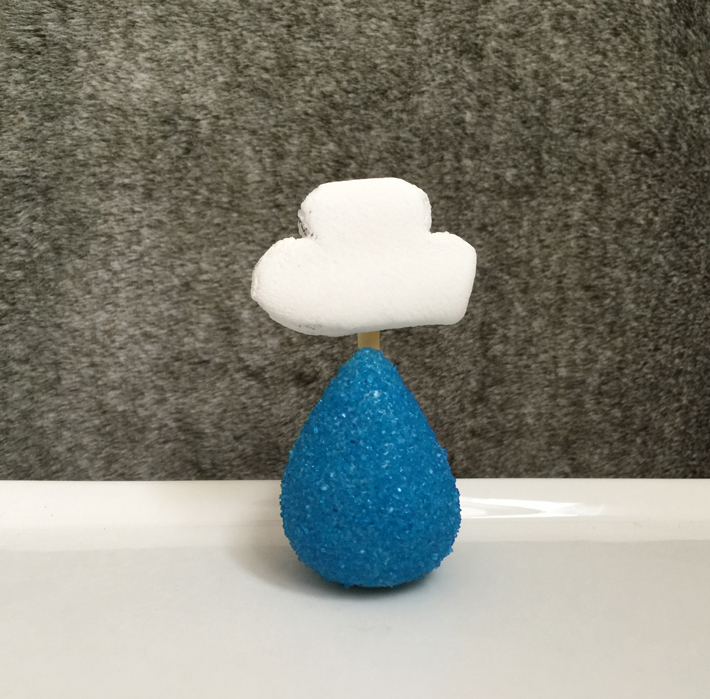 Sanding sugar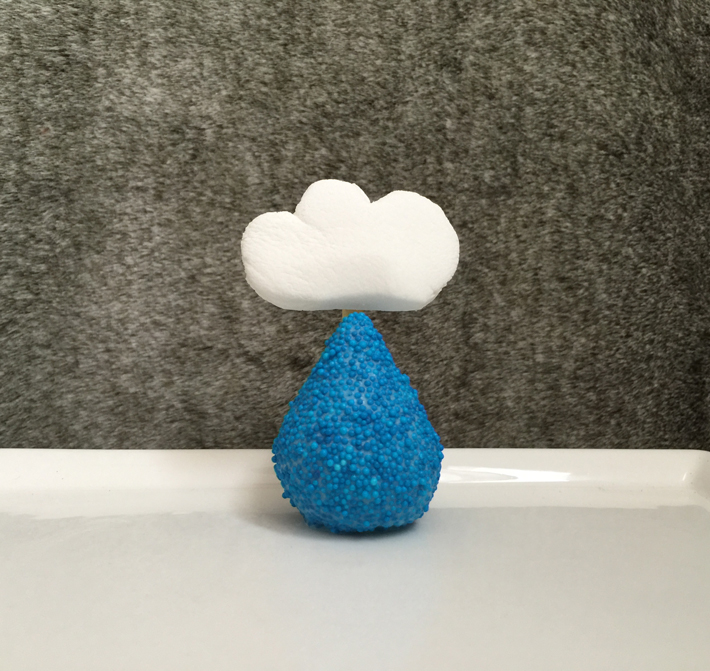 Non-pareils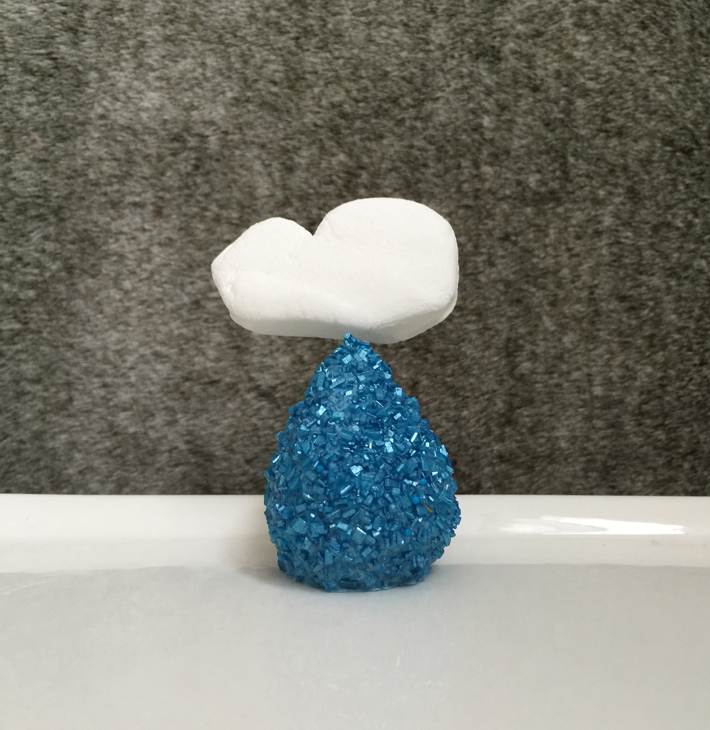 Pearlized sugar crystals
Step 7:
Lastly, use a toothpick to dab candy coating onto the stick and press a marshmallow cloud onto that spot, just a hair above the tip of the droplet. Enjoy! Leave a comment below. Which sprinkles would you choose?