Chocolate soufflés are desserts that feel very fancy. When you see them on the menu at a restaurant, they generally need to be ordered well in advance of your meal, and they're delivered with a fanfare befitting royalty. People talk in whispers about how delicious they are, but they are always whispers because bakers are afraid that the slightest movement or noise will make their souffles fall. When they are served, each bite is carefully savored…
Despite all the mythology surrounding them, chocolate soufflés are much easier to make than you might think. Master this technique for making dark chocolate soufflés at home and you'll start devouring them on a regular basis — just like chocolate cake!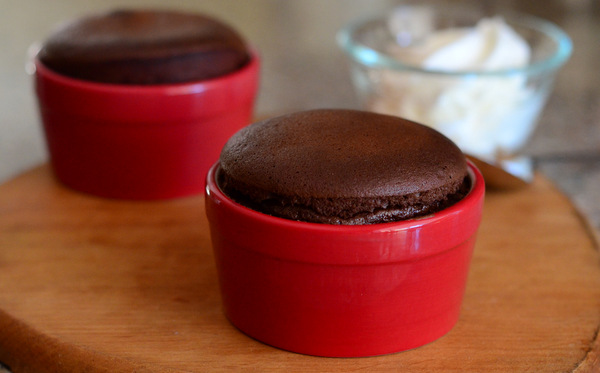 Photos by Nicole Weston of Baking Bites
Making your first soufflés: tips & tricks
A chocolate soufflé starts out with a base not unlike brownie batter, except beaten egg whites are folded in prior to baking. The air pockets in the egg whites expand during baking, giving the soufflé a lot of lift for an impressive presentation and an ethereal texture. If you have made brownies, then you are well on the way to making your first chocolate soufflés.
The egg whites are what worry most people when it comes to soufflés. People worry they haven't beaten their egg whites long enough, or haven't folded the ingredients to their base properly. But, the number one myth about soufflés: They will collapse at the slightest disturbance. Believe me when I say that egg whites are much easier to work with than you imagine.
Egg whites are actually very stable. So, while the soufflés will gradually begin to deflate as they cool, you can open the oven door without any fear that they will fall. Unless your oven suddenly drops by 100 degrees (and it won't if you take a quick peek), they should remain upright! Egg whites are also stable enough that you're not going to lose too much volume as you fold them into your base, so go ahead and keep mixing until the batter is uniform — that is going to give you the best result.
This recipe is a great place to start when learning to make soufflés. It's a relatively small batch — perfect for two! — so the ingredient quantities are all very easy to work with. The souffle is rich and has an intense chocolate flavor. Plus, it's a great base for building your souffle-making skills!
Dark Chocolate Soufflé
Yield: 2 soufflés
Ingredients:
2 1/2 tbsp butter, room temperature
3 oz dark chocolate, finely chopped
1 tbsp unsweetened cocoa powder
1 tsp vanilla extract
2 large eggs, separated and at room temperature
1/4 cup sugar
1/8 tsp salt
Step 1:
Preheat oven to 400 F. Grease two 8-oz ramekins with butter and dust them thoroughly with cocoa powder. Knock out excess cocoa powder.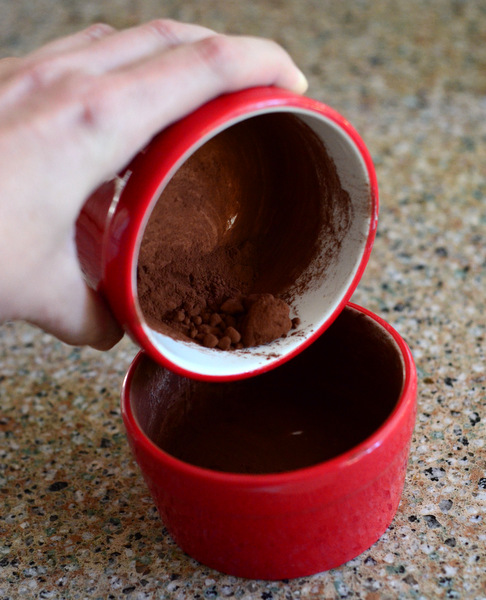 Step 2:
In a medium sized microwave-safe bowl, melt the butter and chocolate together at medium power, about 60 – 90 seconds. Stir the chocolate mixture part way through cooking to ensure it is melting evenly and does not burn. Stir until all chocolate is melted and mixture is smooth. Whisk in cocoa powder and vanilla extract. Allow to cool slightly until it is not hot to the touch, then whisk in egg yolks. Set aside.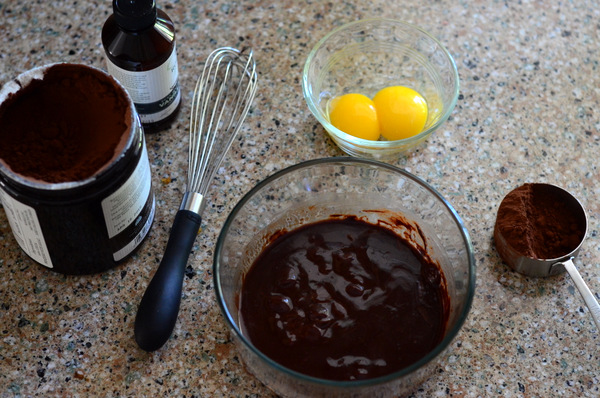 Step 3:
In a large bowl, beat egg whites until foamy. With the mixer on medium-high speed, gradually blend in the sugar and salt. Continue to beat until egg whites reach stiff peaks, 3 – 5 minutes (depending on your mixer).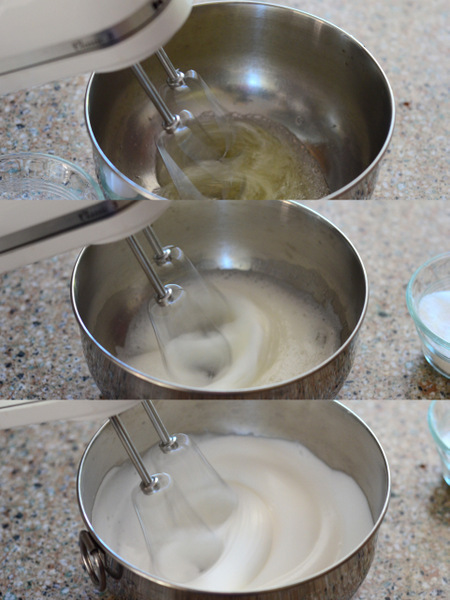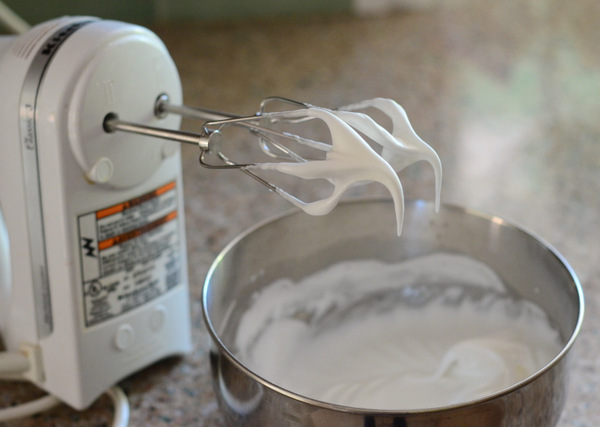 Step 4:
Whisk half of the egg white mixture into your chocolate mixture to lighten it up. Transfer chocolate mixture into the bowl with the remaining egg whites and fold everything together until batter is smooth and no steaks of egg whites remain. Divide into prepared ramekins.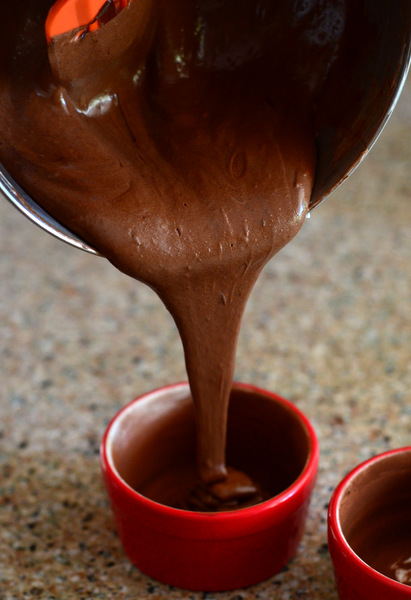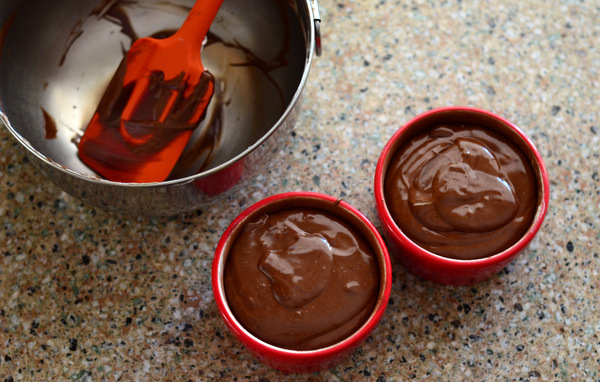 Step 5:
Place ramekins on a baking sheet and bake for 14 – 17 minutes, until soufflés are set and dry on top, though they may still appear to be moist on the sides. Soufflés will begin to settle as soon as they are removed from the oven and should be served within 15 minutes of baking. The finished soufflés should be just slightly soft in the center. Serve with lightly sweetened whipped cream or fresh berries.