With buildings instead of trees and roads instead of rivers, photographing cityscapes can be just as rewarding as photographing landscapes and produce images just as beautiful.
Not every aspiring photographer lives within close proximity to beautiful landscape locations. If you're one of these people, what do you do? Cityscapes offer an alternative "landscape" for you to focus your camera on. An added bonus is that you don't need to live in or near a major city to make good cityscape photos, any urban area will do.
Here are some top tips for cityscape photography.

1. Start late in the day.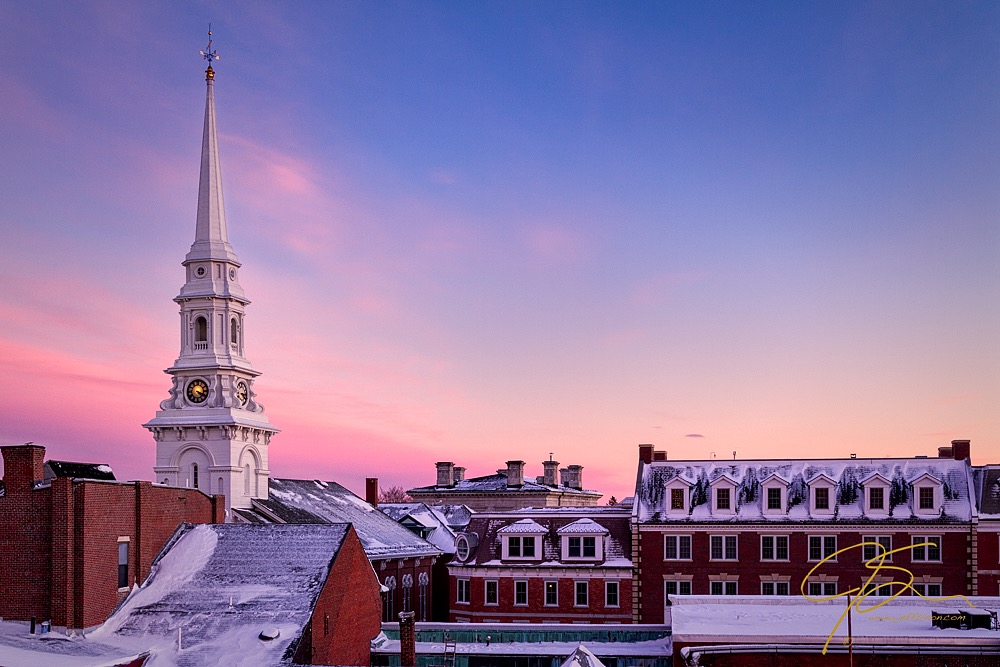 My favorite time of day to photograph cityscapes is in the evening, starting as the sun is setting and continuing until well after dark. The warm light cast by the setting sun can make even the dingiest city scene look wonderful. Of course if your city of choice is as picturesque as Portsmouth, New Hampshire, all the better.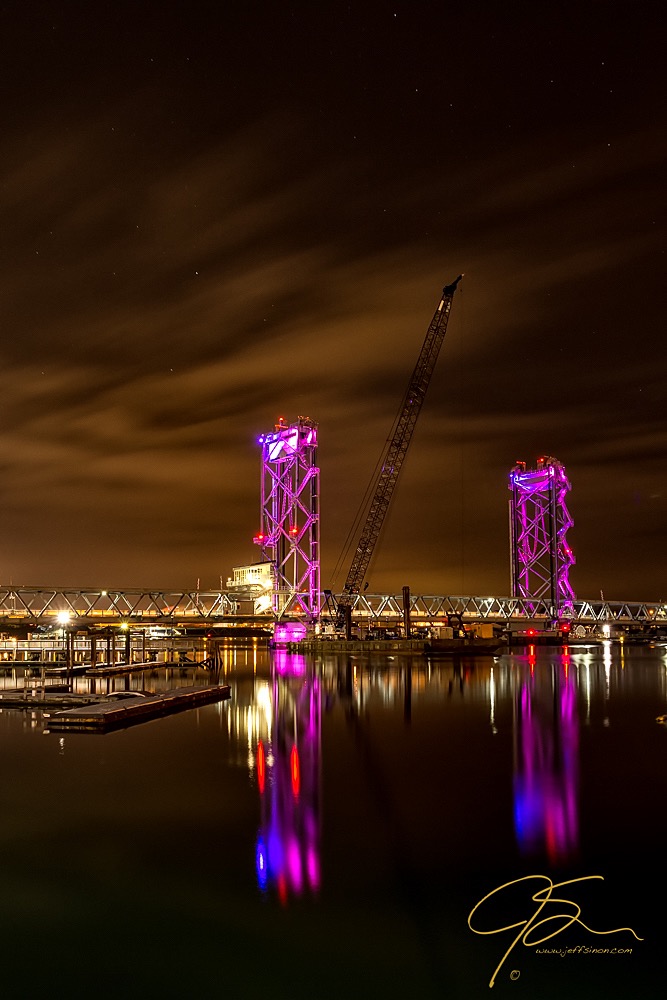 2. Start early in the morning.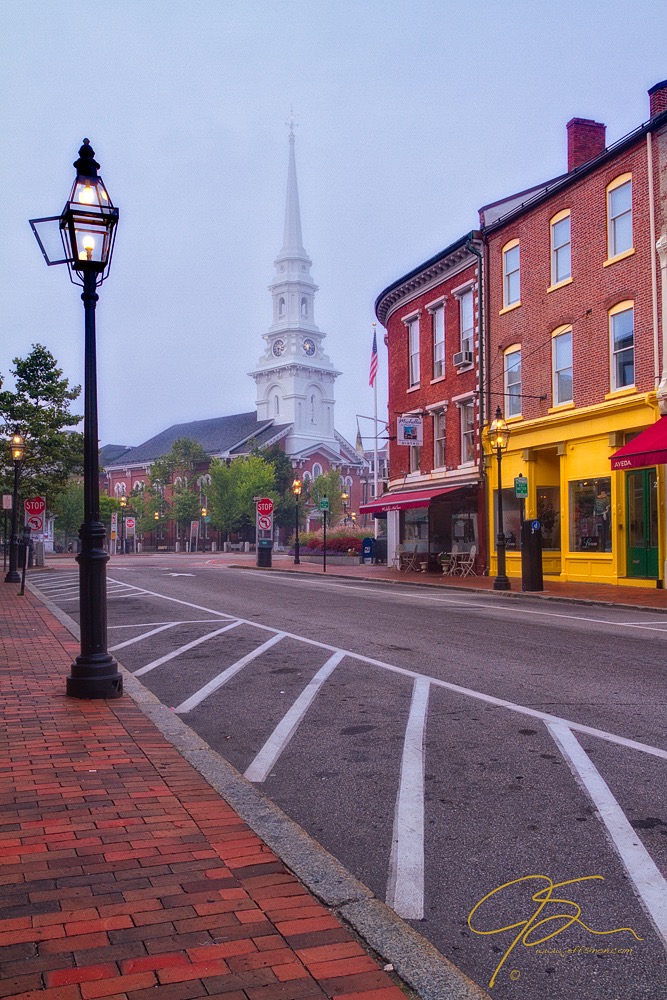 While late in the day into the night is my favorite time to photograph the city landscape, I will also venture out very early in the morning as well. During the early morning hours you can capture the city before it becomes busy with people and traffic. Don't be surprised if you have the streets all to yourself.
An added bonus is that if you are out and about photographing the city before it awakes, be sure to visit the local coffee shop for some post shoot baked goods. You get the best and freshest selection if you're one of the first through the door when they open. Yum!
3. Explore the back alleys and side streets.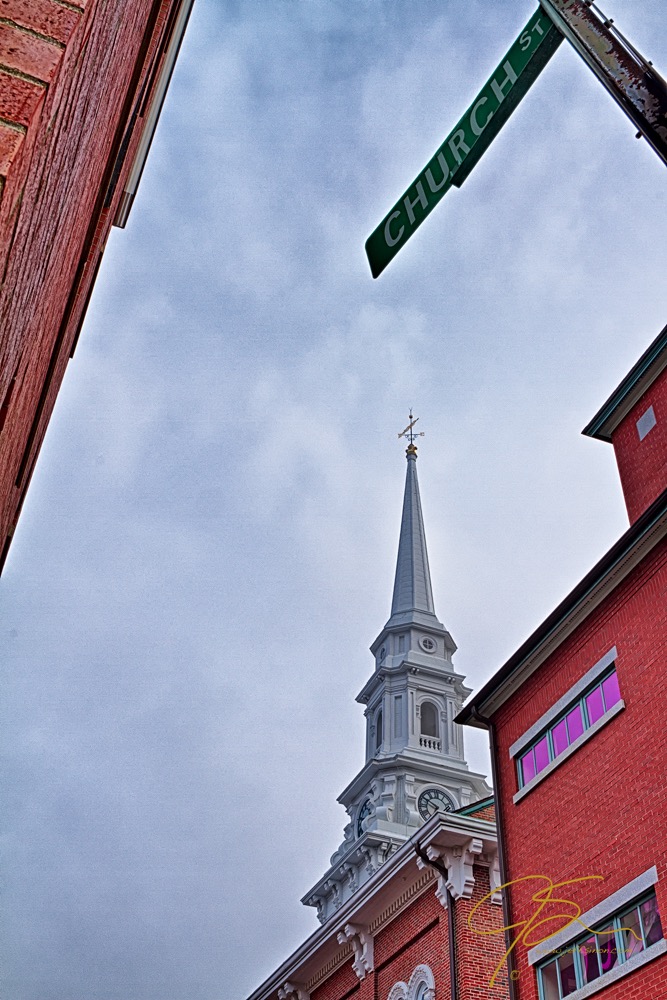 4. Look for unique angles and compositions of conventional subjects.
Photograph street art. Graffiti can be beautiful and makes a good subject for an urban themed photograph.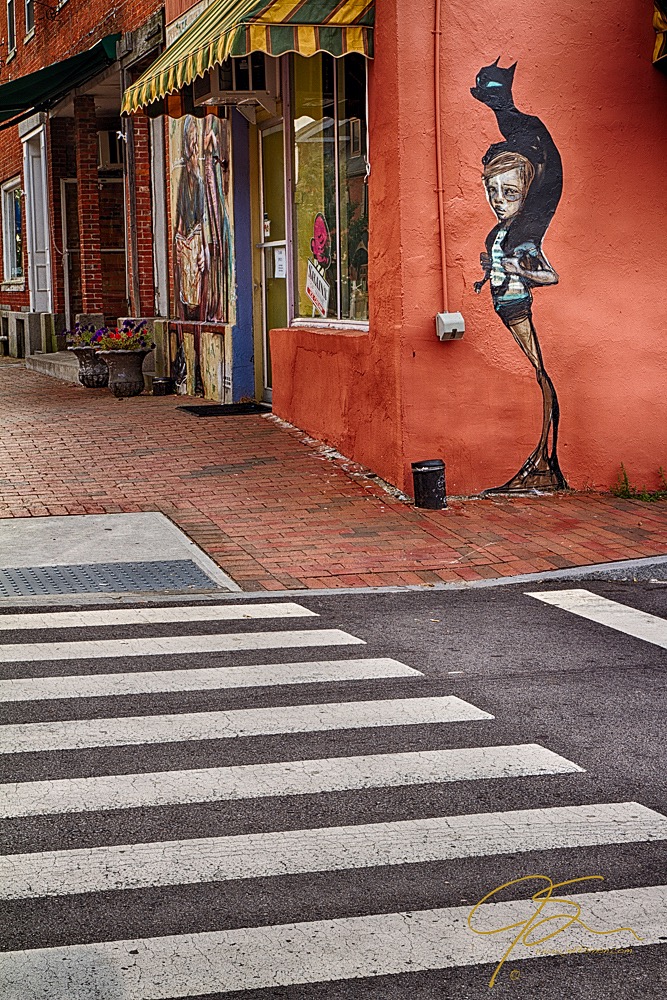 5. Capture the seasons.
The photo below also shows another benefit of both long exposure and shooting at night, the light trails created by vehicle lights as they move through your compositions.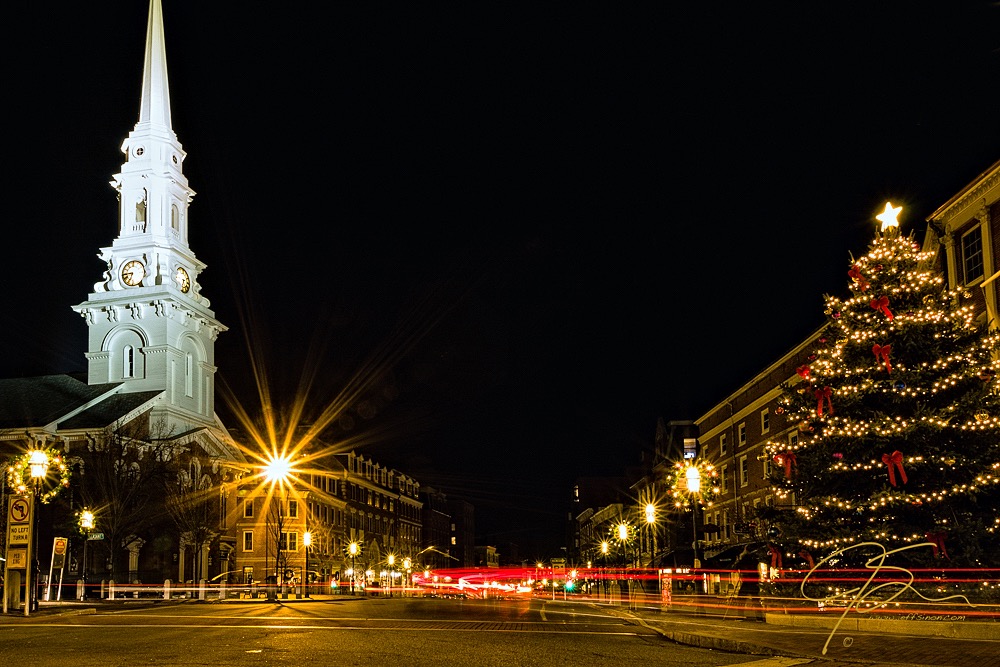 6. Have the right gear for the city.
As with landscape photography, you'll want to bring your tripod — you're going to need it. With exposure times often in excess of 30 seconds, there is no better way to ensure that what should be sharp in your photos remains sharp than by using a good sturdy tripod. Don't leave home without it.
As with conventional landscape photography, bring a wide-angle zoom lens — something in the 17-50 mm range will do. I like to explore and I don't want to be weighted down by a heavy camera bag full of every piece of gear I own so most, if not all, of my extra lenses stay at home. It's usually just me, my camera, tripod and a wide-angle zoom lens.
A remote shutter release is also a very good addition to your camera bag. Once the sun goes down, you'll likely be making some rather long exposures. Most cameras have a maximum exposure time of 30 seconds before you have to resort to using the Bulb mode. In Bulb, the shutter stays open for as long as you hold the shutter button down. It would take a very steady hand to press and hold the shutter for such a long period of time and not impart image blurring movement on your camera. A remote shutter release solves this problem, with the added benefit that most shutter releases will allow you to lock the button down for the duration of the exposure.
Now go out and show us the best your city has to offer.