You've probably passed circular knitting looms by because you already have solid knitting skills on your needles. Or maybe you're interested in knitting, but want to break yourself in slowly and aren't sure how to begin.
Remember that knitting doesn't have to be limited to needles. Circular knitting looms are another fun way to knit! Find out when it's beneficial to use a circular knitting loom, plus ideas for some projects you can make on the loom.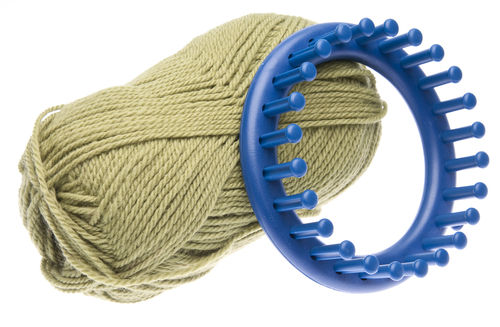 Photo via Shutterstock/Brooke Becker
When to use a circular knitting loom
If you need a change
Sometimes we just get tired of knitting with needles and need a bit of a break. Circular knitting looms can break our routine and change up our crafting until we're inspired to pick up the knitting needles again.
If you have arthritis or another health limitation
The repetitive motion of knitting with needles can lead to a lot of tension in the wrist and hands. This can be a bit of a challenge if you have arthritis, carpal tunnel, or another health limitation. Circular knitting looms can change the motion of knitting and offer temporary relief so that you can keep on knitting despite health conditions that might limit your creativity.
[box type="shadow"]You might also be interested in our post "Hand Exercises for Knitters and Crocheters."[/box]
If you can't quite get the hang of knitting with needles
Sometimes, beginner knitters don't pick up knits and purls on needles right away. Knitting on a circular loom can help you grasp the science behind knitting, including how the loops wrap around each other to create the stitches. Sometimes watching the stitches form on the circular loom can make the motions of knitting with needles much more clear to you. Use that circular loom, paying attention to how the stitches form, then pick up your needles and try again.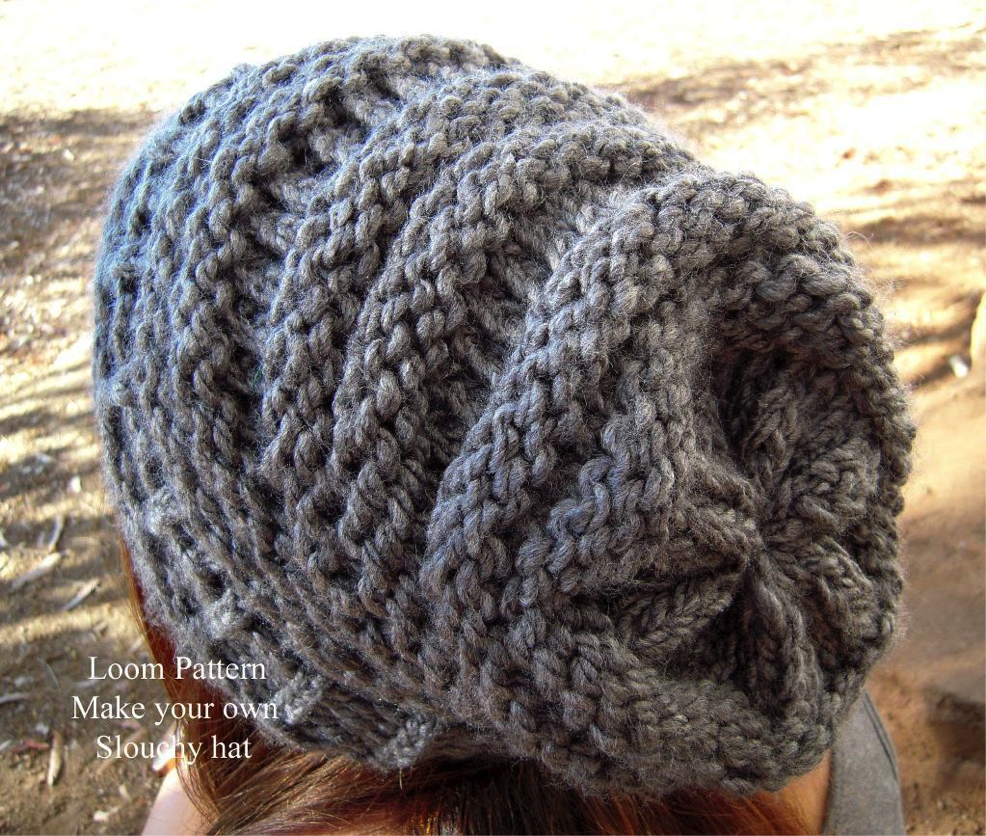 Slouch hat, pattern via Ava Girl Designs
What to knit on a circular loom
Any tube-shaped item like a hat, for instance, is perfect for a circular loom. Keep in mind that the size of the loom will also determine the size of the tube. For example, if you want to knit a child-size hat, you'll need a smaller circular loom than the loom you'd use to knit an adult-size hat.
The beauty of a circular loom compared to a rectangular loom is that the circular loom has the versatility to knit both circular and flat projects. If you want to knit a flat piece, just knit the first row then turn the loom and knit back the other way.
Investing in a circular knitting loom
If you think you'll be using your loom often, it might be a good idea to purchase a loom that is sturdy. Plastic looms can break more easily if they are not made very sturdy — and trust me, you don't want to try gluing pegs back on a loom.
What you'll use the circular knitting loom for also determines which type of loom you buy. Will you be knitting a variety of sizes? If so, you might want to get a set that has a couple of different circle sizes. Some looms even come in a set, like the Martha Stewart Knit and Weave Loom Set from Lion Brand Yarn that comes with dozens of different shapes and sizes of interchangeable looms.
If you're totally hooked on looms and want to pick up some legit weaving skills, too, check out Bluprint's selection of online weaving classes, including Rigid Heddle Weaving with Angela Tong and Floor Loom Weaving with Janet Dawson.
Loom knitting addicts can also check out more circular knitting loom patterns, from ruffle scarves to cowls and hats.
Have you ever used a circular knitting loom? What types of projects do you typically knit on looms?