The very classic and traditional Churn Dash quilt block is not only a simple block to piece, but it is also one of those classic blocks in quilting that can be interpreted to be very modern and up to date. Here is a fun sampling of Churn Dash quilt patterns to try.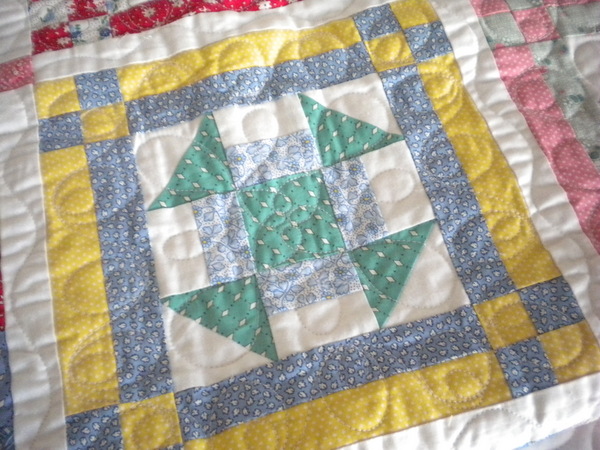 Photo via A Quilting Life
What are Churn Dash quilts?
Churn dash quilt blocks are basically 9-patch blocks created with nine separate pieced or solid square patches. The four outer corner blocks are half-square triangle units made with two contrasting fabrics; generally a light and dark fabric are used for these pieces. The center patch is a solid block, either light or dark. The center sections on the top, bottom and sides are created from two contrasting fabric rectangles sewn together to make a square.
Churn Dash quilt patterns to try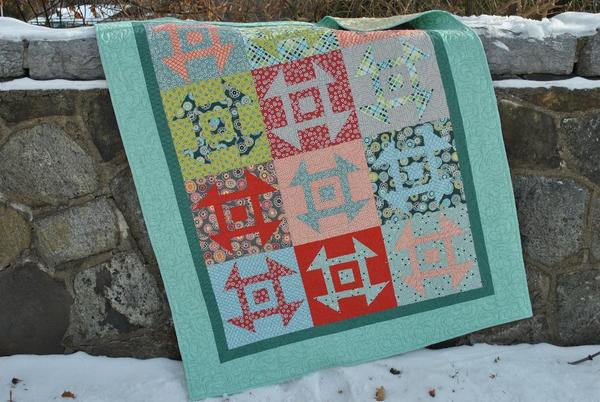 Photo via Craftsy member sweetjanequilting
Modern Churn Dash quilt
This delightful modern twist on the Churn Dash quilt block is Fat Quarter-friendly, making it a perfect project for those leftover Fat Quarters in your stash. This is a beginner quilt pattern with variations available in five different sizes: baby, lap, twin, full/queen and king. Along with Fat Quarters you'll need some inner border, outer border, and backing fabric to be ready to begin sewing.
Photo via Craftsy member DianaBeaubien
Traditional Churn Dash quilt
This very traditional version of the Churn Dash quilt block features a simple block design with a scrappy sashing and scrappy borders. It's easy to see that the Churn Dash quilt block is extremely versatile depending on fabric choices and placement. The beginner-level pattern features two size options: both crib and queen-sized options can be pieced from both Fat Quarters and scrap fabrics.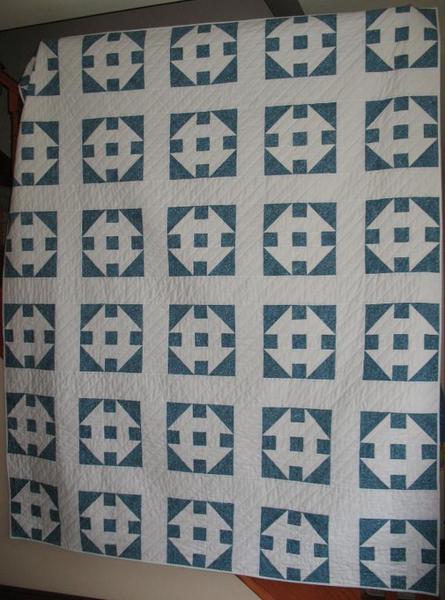 Photo via Craftsy member
Vintage Churn Dash quilt
The vintage Churn Dash quilt presents a classic two-color version of this popular quilt design. This pattern also features a wide sashing, which sets the Churn Dash blocks apart and allows them to stand out. The quilt doesn't have any borders, making it possible to easily make this quilt from your stash or scrap bin. By using modern, brightly colored fabric, even in a two-color version, this quilt could also present as very modern.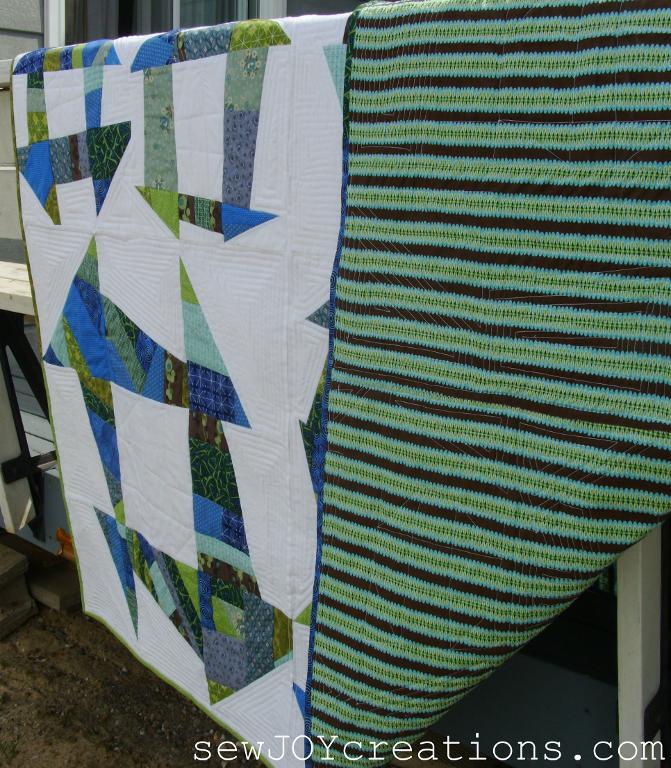 Photo via Craftsy member SarahVee
Liberated Churn Dash quilt
This very modern scrappy Churn Dash quilt contains two sizes of blocks. The pattern features a foundation piecing method to create the blocks. Additionally, instructions are given so that you can machine quilt each section on your domestic machine, ending up with a finished quilt already quilted. Sections are quilted individually before being pieced into the larger quilt. This pattern makes a large quilt, 90″ x 90″ square. You will need a lot of fabric for this one because of the foundation piecing — start with 10 yards of background fabric and 6 yards of fabric scraps for the Churn Dash sections.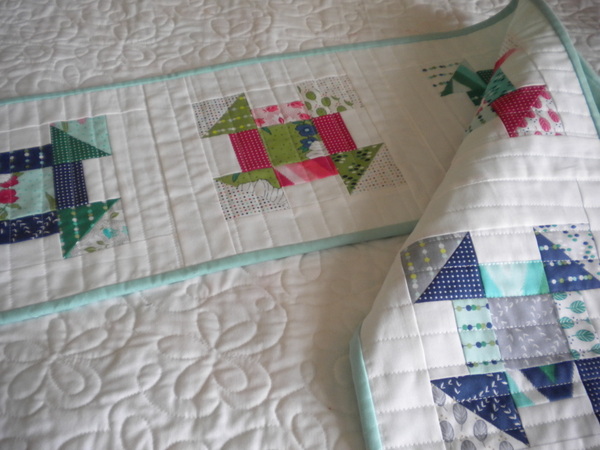 Photo via Craftsy Member SherriQuilts
Churn Dash table runner
This easy-to-construct scrappy table runner features five scrappy pieced Churn Dash blocks set together with a contrast background. A simple binding finishes the runner. The finished runner measures 9 ½" x 45 ½" and can easily be made longer or shorter by adding or subtracting blocks. Make this runner in everyday fabrics or in seasonal fabrics for holiday decor.
Do you prefer the traditional or the modern style of Churn Dash quilts?