For quilters, the Christmas countdown is already on! The season leading up to the holiday tends to be so busy with decorating, shopping, baking and entertaining — now is the perfect time to get a head start on making holiday gifts and decor. The Bluprint Quilting Supplies Shop is here to help!
We're so excited to present this year's assortment of holiday fabrics and quilt kits. We wanted to give you a wide variety in terms of assortment, so you will see some very traditional Christmas quilt kits and fabrics, like the Robert Kaufman Holiday Flourish Collection, and also some more subtle winter-themed collections, such as Modern Solstice and Moda Snow Bird.
In celebration of Christmas in July, I'm excited to share with you my favorite holiday quilt designs and fabrics for 2014!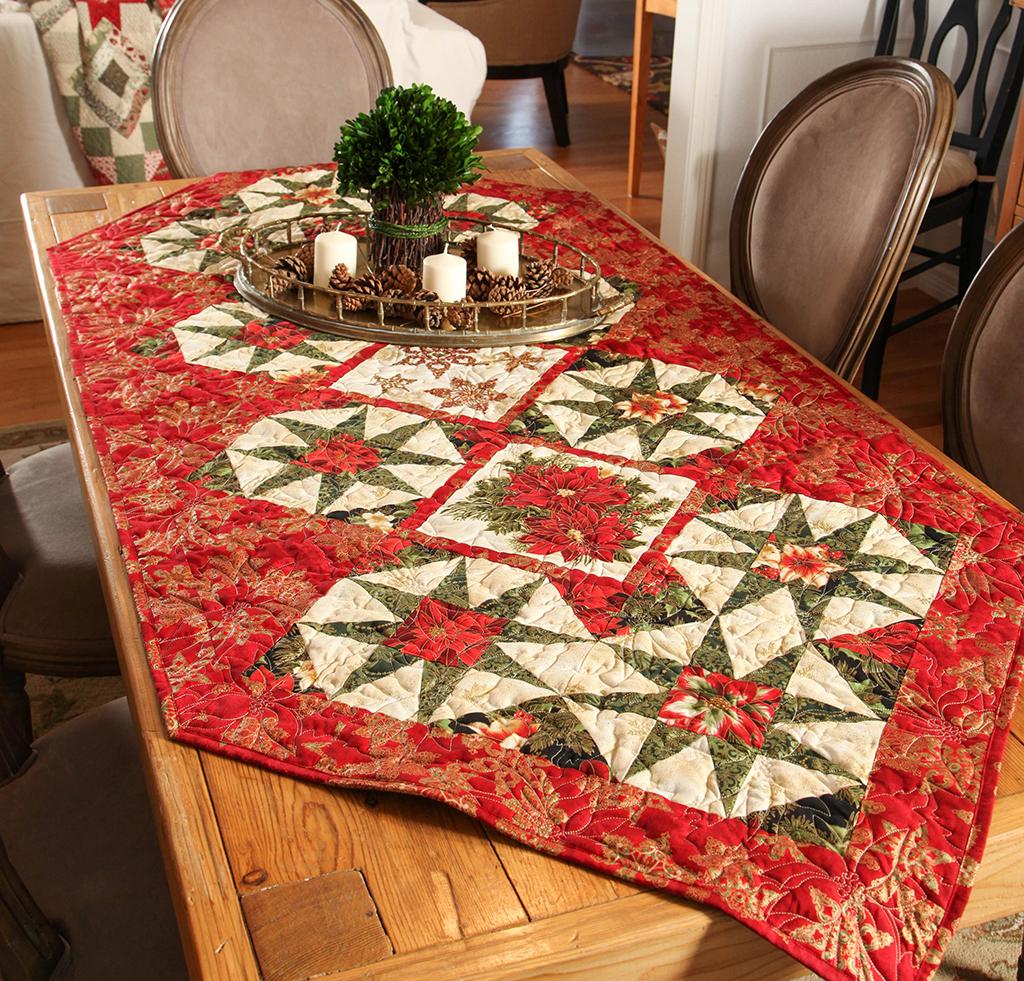 A luxe table runner that's sure to impress
Get ready for your holiday feast with friends and family by decorating with the gorgeous Sparkling Table Runner from Robert Kaufman. This traditional holiday fabrics dazzles with elegant metallic highlights and will is sure to impress!
Save 20% off retail when you purchase the Sparkling Table Runner Kit here!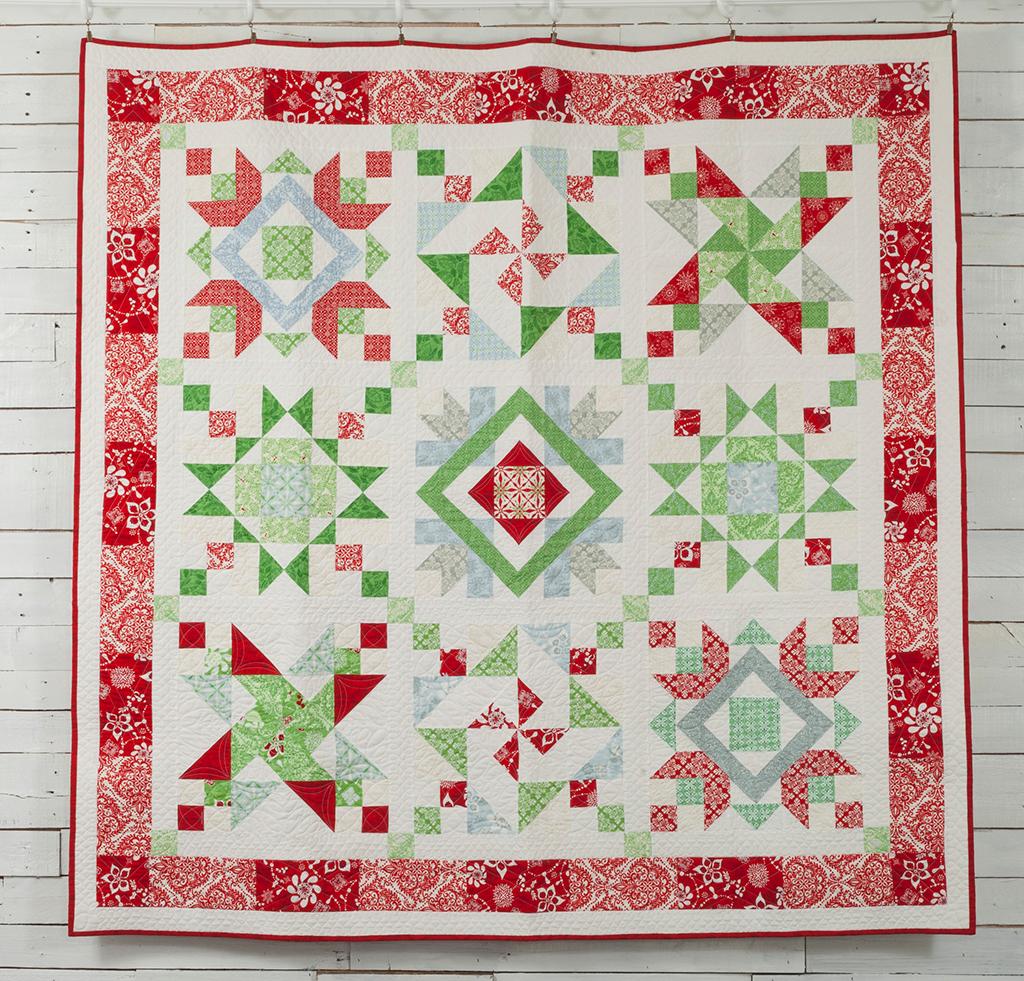 A fresh, cheerful Christmas quilt design
My favorite Christmas in July quilt, the Solstice Quilt Kit, features traditional blocks constructed in contemporary holiday fabrics from one of Moda's top designers, Kate Spain. This large quilt will be perfect to display for an elegant touch of holiday decor while you prepare for your holiday guests in November and December!
Get the Solstice Quilt Kit for $38 off retail here!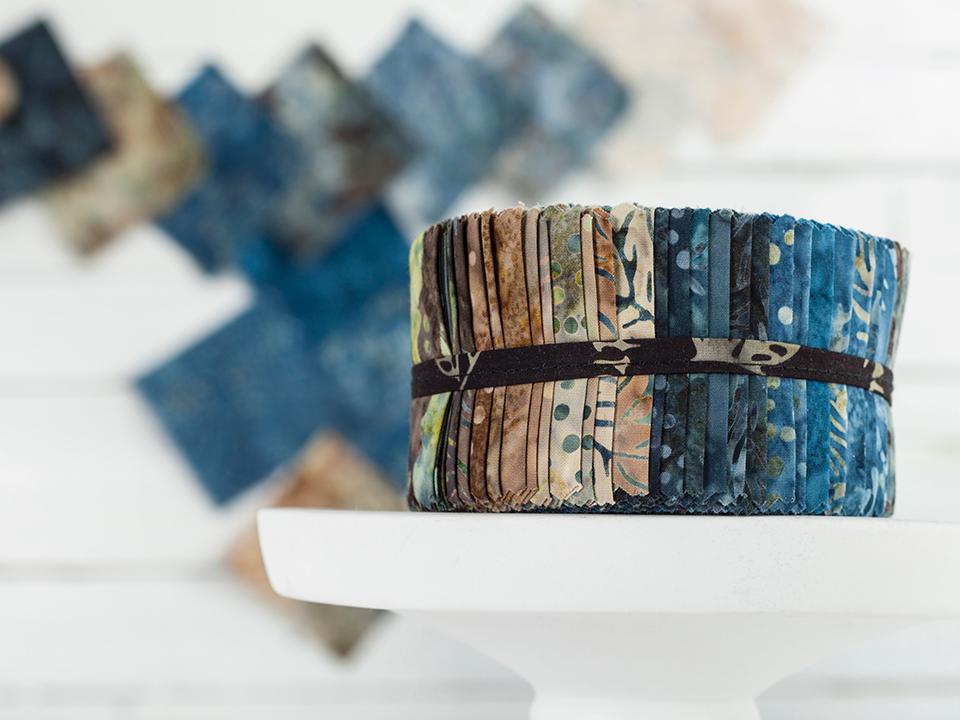 Elegant, ethereal batiks
If you are a batik lover, this is the winter fabric for you! The soft blues bring to life a frost covered scene with delicate snow flakes falling from the sky. I love how Edyta Sitar of Laundry Basket Quilts brilliantly captures the beauty of the winter months, even on these hot summer days!
Click here to enjoy 20% savings off the Moda Snow Bird Batiks.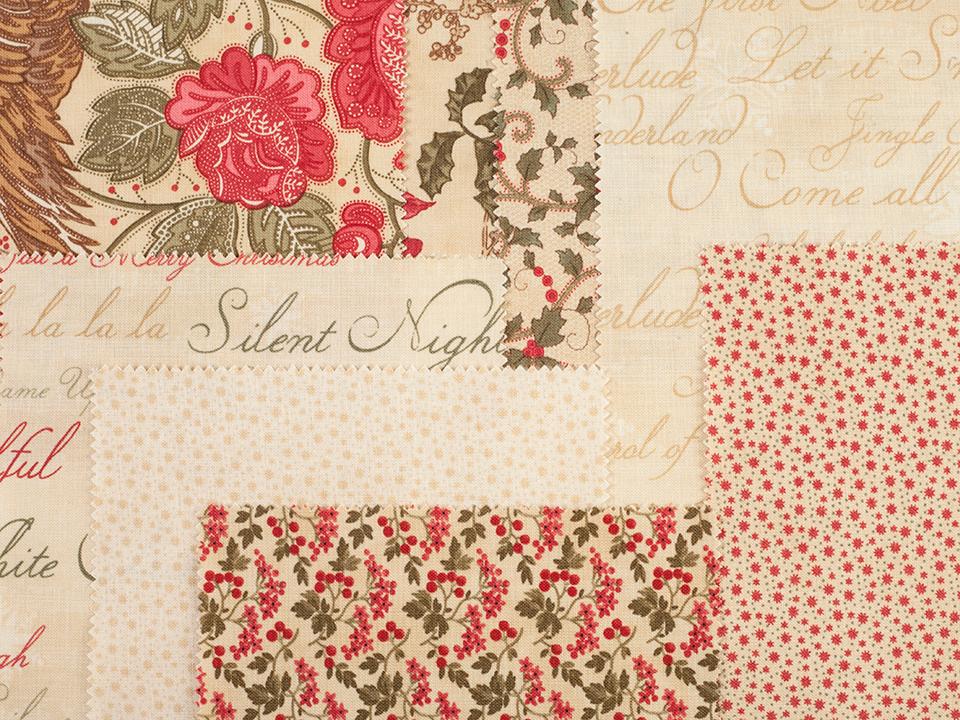 Fanciful Christmas patterns and rich seasonal hues from Moda
Not sure which project you want to tackle before this holiday season! Grab this Moda Winterlude Charm Pack, featuring lovely cursive quotes from some of my favorite Christmas carols. Get working on your next ornament or table setting project before the flakes start to fly!
Click to save 20% on the Moda Winterlude Charm Pack today!

Browse our entire Christmas in July selection here >>