It's hard to find time for Christmas knitting amid all the holiday insanity. But for those of us who use stitching as our stress reliever, knitting during the holiday season can be a lifesaver
These Christmas knitting kits make even the most chaotic holiday more enjoyable. Take a break from the crazy shopping, cooking and cleaning to sit down and enjoy a Christmas-themed knit that you can give as a gift or use as a decoration in your home. Plus, the kit is delivered right to your door, so no need to devote hours fighting traffic and frantic shoppers to get your hands on the supplies!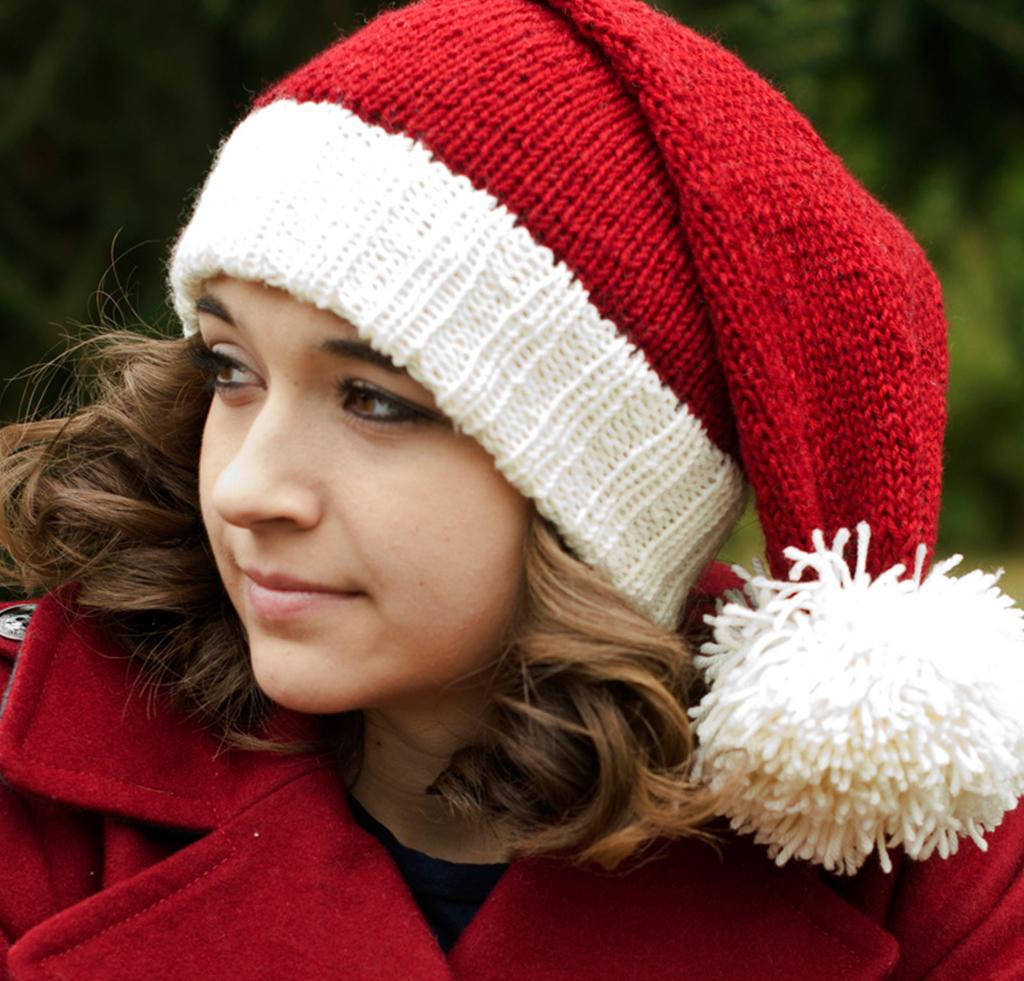 1. Santa Hat Kit
Imitate jolly old St. Nick himself when you don this festive topper. The yarn that comes with this kit is superwash, so you don't have to worry about milk and cookie crumbs ruining your favorite new accessory.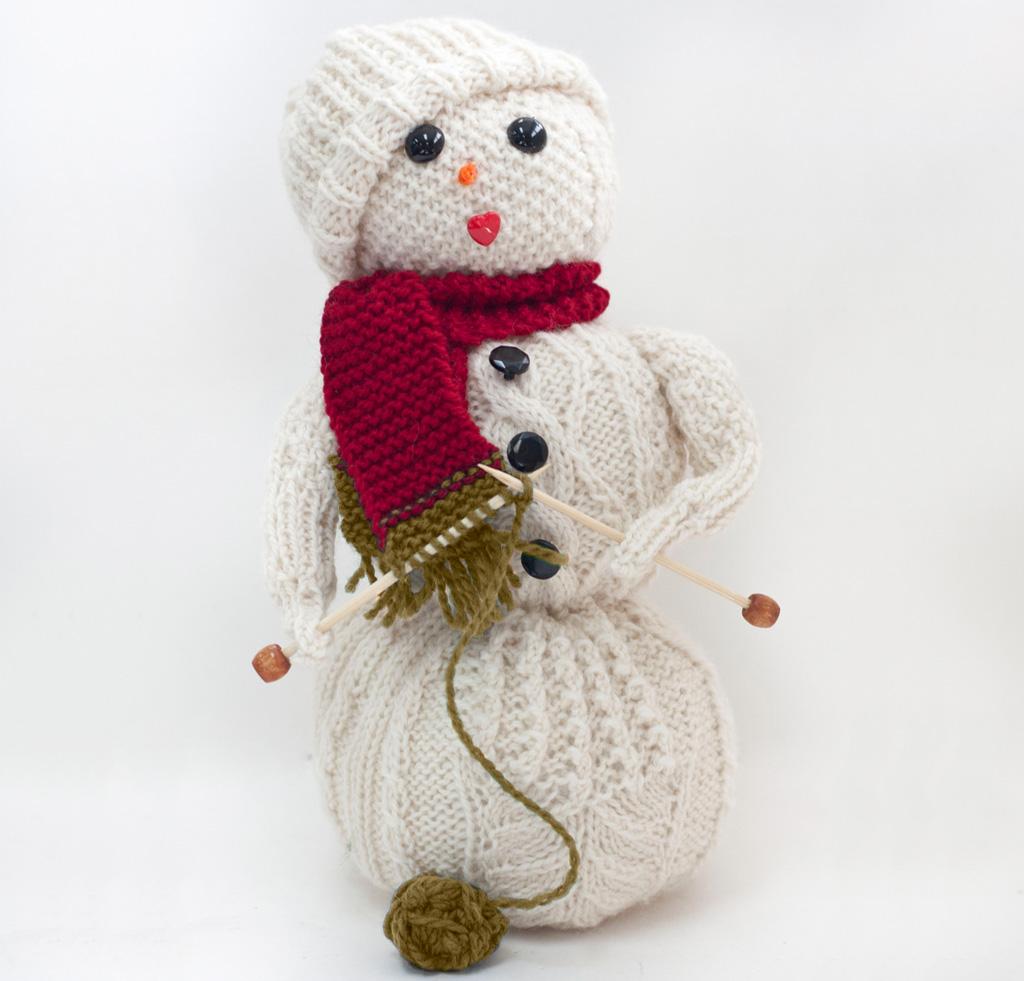 2. Frost Flower Kit
The beauty of decorating with snowmen is that they can still hang around in January! You can even knit this frosty friend up after you finish your holiday knitting. You'll have plenty of time to enjoy it, even after the Christmas tree comes down.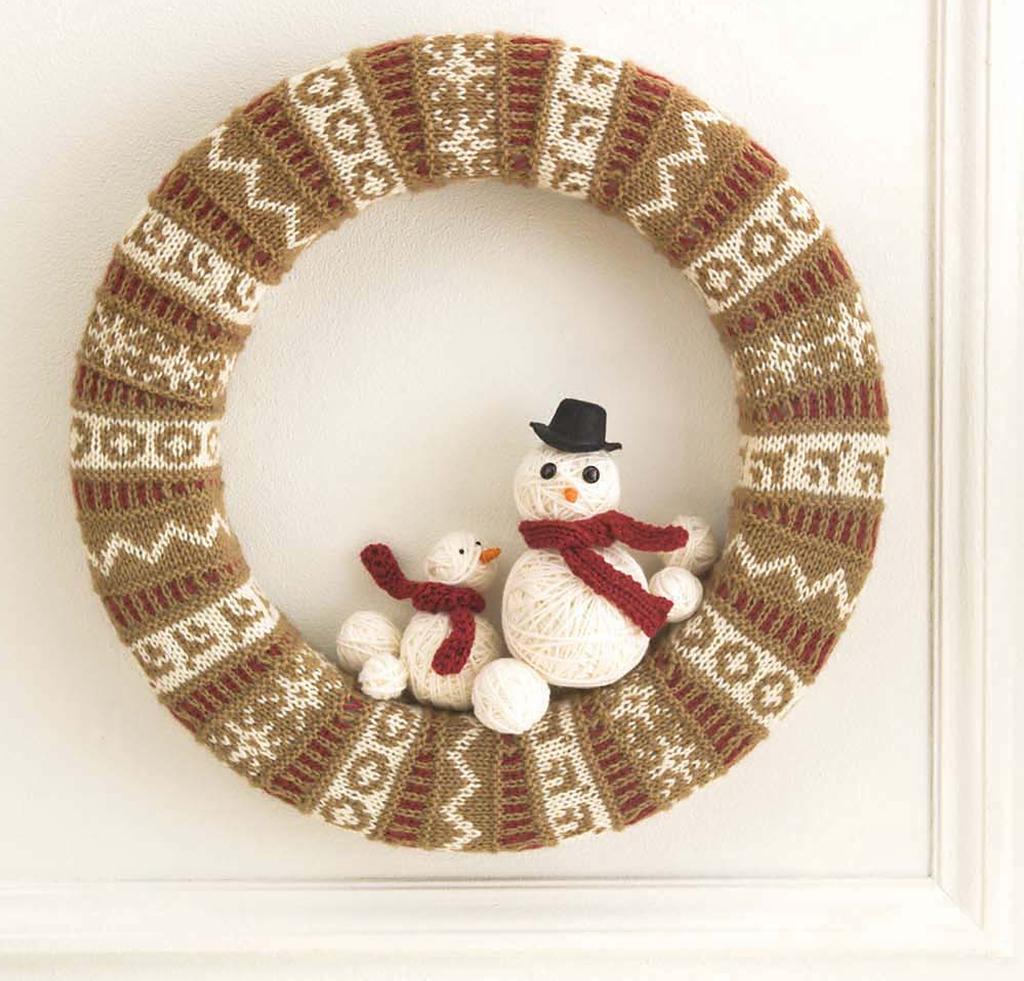 3. Holiday Stranded Wreath
Here's a great opportunity to practice those short rows and Fair Isle! This wreath uses short rows to shape the circle, while Fair Isle provides the beautiful holiday motif. Your friends will beg you to make one for their home once they see this beauty on your front door. No room on the front door? This can work inside, too!
4. Round Poinsettia Ornament
Need a quick yet meaningful gift for several of your friends? Stitch up one of these beautiful ornaments for their trees. Include the ornament as a bonus present-topper or solo as a small gift. Of course, you can also make some for your own tree!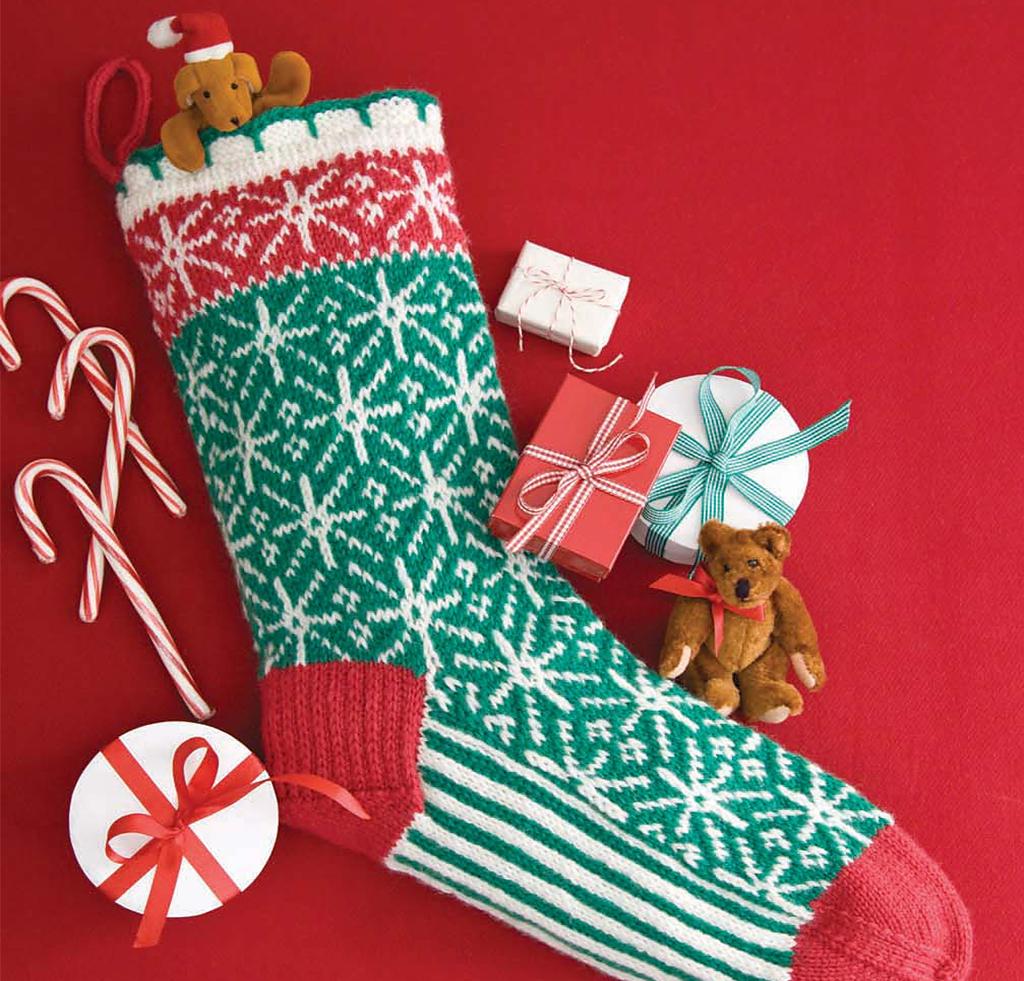 5. Fair Isle Stocking Kit
Making a sock for the first time? This stocking is a great way to practice with worsted-weight yarn, since it knits up way faster than sock-weight yarn. Knitters already familiar with the anatomy of socks will find this one a breeze to stitch. Remember that gauge is important for stockings, as a too-loose gauge won't be able to hold as many gifts!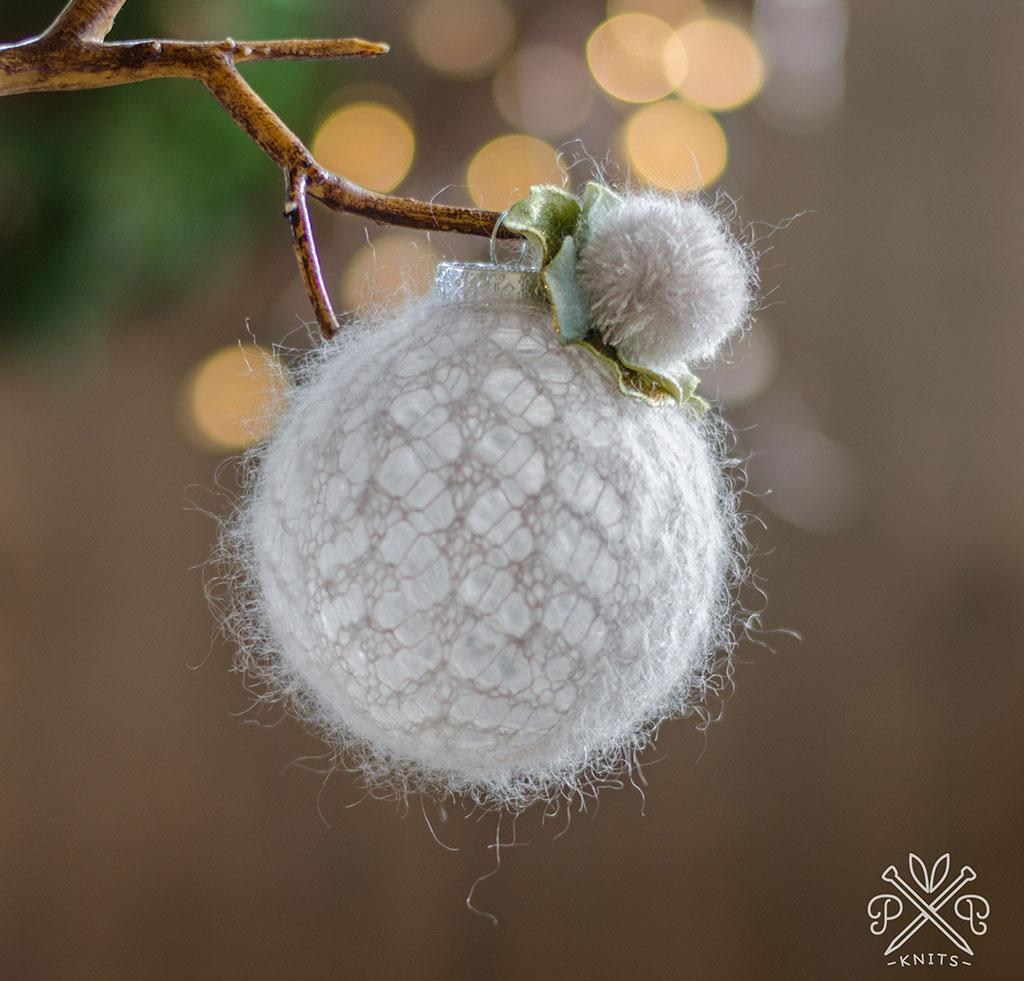 6. Snowball Ornament Kit
There's enough yarn in this kit to make five different ornaments. Hang them on your tree or give them as gifts to your friends who appreciate a handmade touch on their trees. There are a dozen different colors to choose from, so if you already have a color theme on your tree, you can match the yarn to it.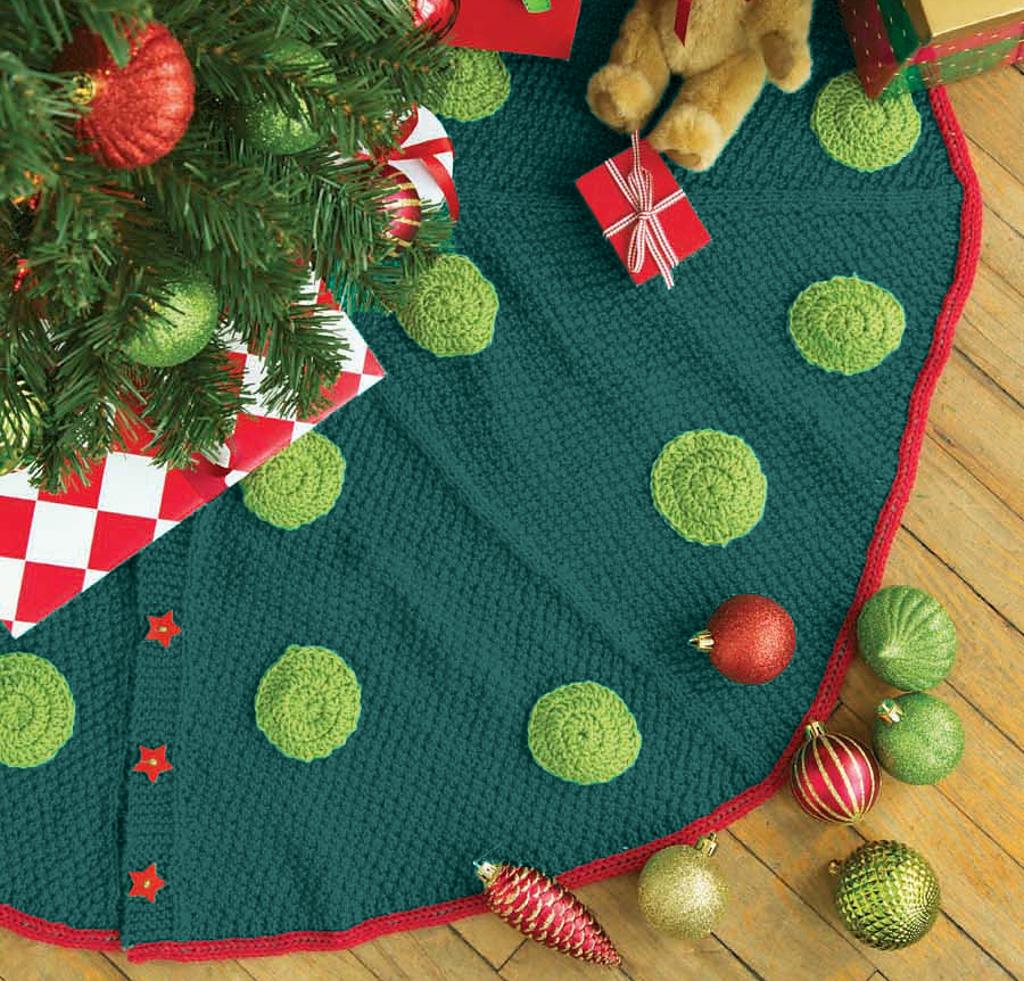 7. Universal Christmas Tree Skirt
Knitting and crochet unite to create this cute little dot-covered tree skirt. The yarn (in red and two shades of green) make the perfect backdrop for a traditional Christmas color theme. The skirt is knit using moss stitch — you'll quickly memorize the stitch, allowing you plenty of energy to focus on the shaping.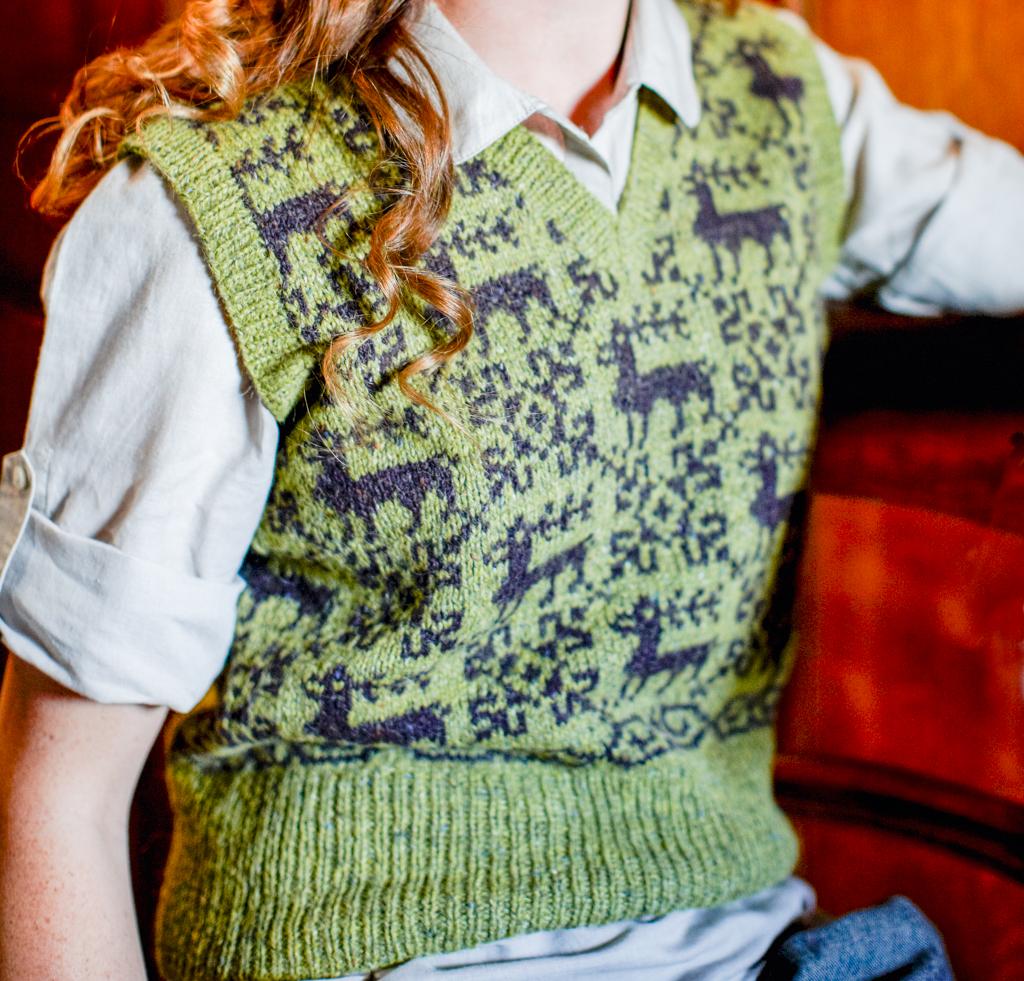 8. Reindeer Slipover Kit
This vest is festive enough for your office holiday party or just the usual family get-together. The kit comes with a beautiful tweed yarn that can be washed on the delicate cycle in the washing machine, making it easy to clean up any holiday spills — even eggnog.
9. Cascade Christmas Tree Skirt
Christmas tree skirt? Or your new favorite holiday accessory? This tree skirt looks as nice wrapped around your shoulders as it does wrapped around your tree! The superwash wool is easy to care for, which is especially convenient if you have a live tree that sheds its needles all over the skirt.
Do you have any Christmas knitting on your list that you'd like to complete before the holidays?
Knitting Kits You'll Love!
Your next project, made easy: Get a designer pattern & perfectly paired yarn.Shop Kits Now »