Summer brings hot temperatures and relaxing days. However, as a quilter and sewer you might also notice Christmas fabrics begin showing up in stores around this time of year.
Here are helpful tips for starting Christmas preparations in July, so you won't be left behind.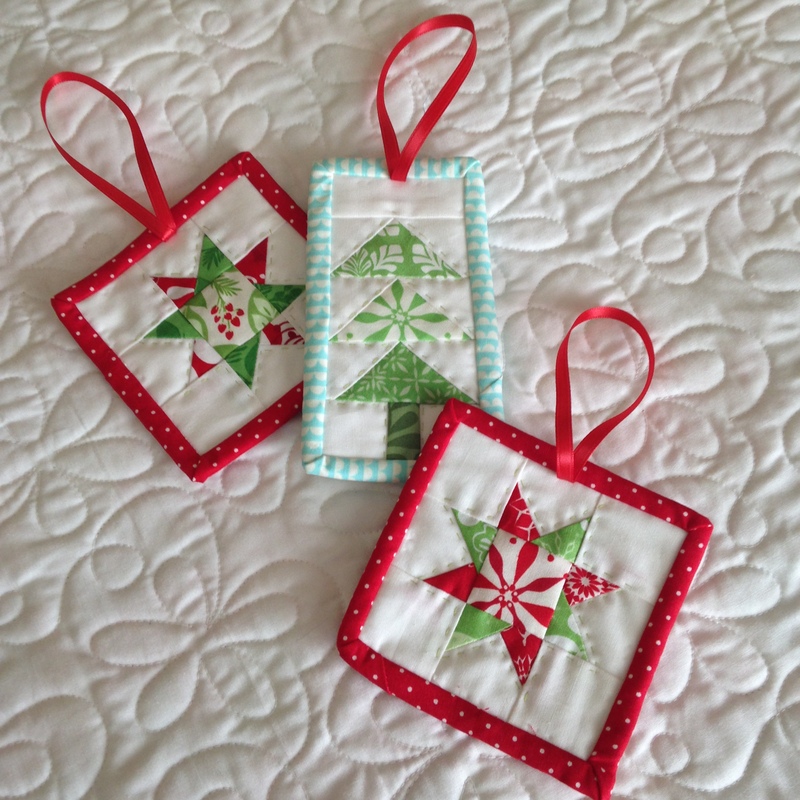 Christmas Candy Ornaments by Bonnie Olaveson via A Quilting Life

Shop now for Christmas fabrics
The majority of Christmas quilting cotton fabric collections start shipping during the summer months. It's a good idea to plan your projects now if you want to be sure to get the fabrics you want the most. It can be hard to find Christmas fabrics during the holiday season — although discounted, what usually remains during that time of year are the odds and ends and leftover pieces of full collections that were readily available during the summer months.
Plan ahead to finish in time
Have you ever had the best idea for a Christmas gift…in November or December…and then not had the time to finish up that perfect present for Christmas? By starting now with your holiday quilting and sewing projects, you'll be able to make sure that perfect present is ready in time. Also, many handmade holiday gifts are meant to be enjoyed in the weeks before the actually holiday.
For instance, table runners, tree skirts, wall hangings and quilts are terrific "open before Christmas" gifts that can be enjoyed through the entire holiday season. So make your list and check it twice this July to be sure your friends and family are able to enjoy those Christmas projects.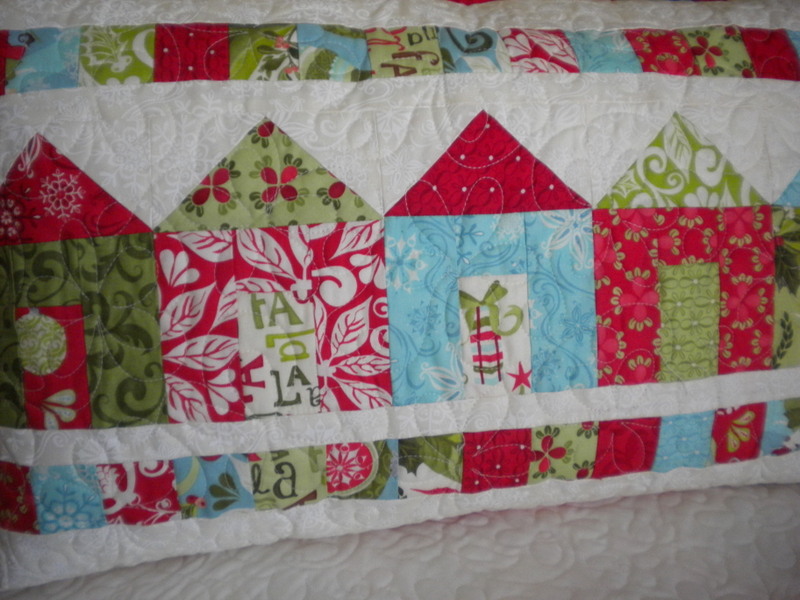 Full House by Miss Rosie's Quilt Company via A Quilting Life

Ideas for easy make-ahead christmas gifts
Turn left over Christmas blocks into mug rugs, place mats, table runners,or pillows. Give fat quarters of some of your favorite Christmas fabric to your quilting friends. Make gift bags with Christmas-themed fabrics… The list goes on and on!
If you're ready to join the Christmas in July bandwagon, here are a few Bluprint project ideas for inspiration: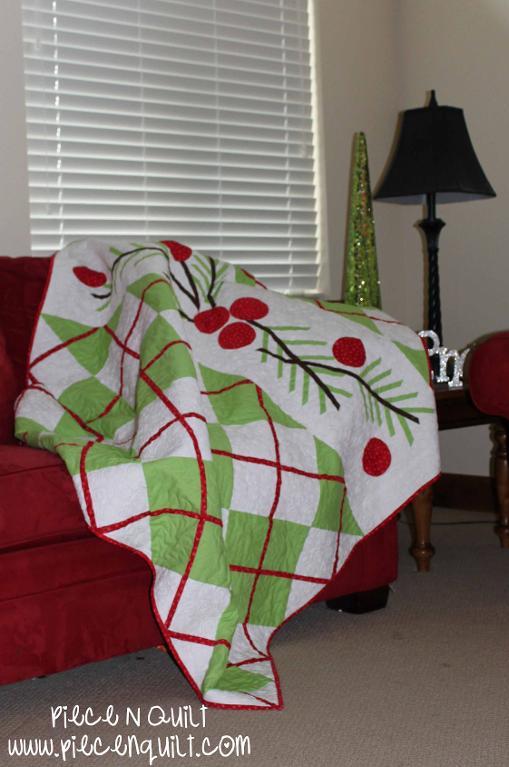 Argyle Christmas Quilt by Piece n Quilt
If a fun, modern lap quilt project is what you are looking for, then the Argyle Christmas Quilt pattern is the project for you. Measuring 52″ x 63″ this quilt is easy to piece and features simple appliqué for the large size holly berries and leaves.
Get the Argyle Christmas Quilt pattern here.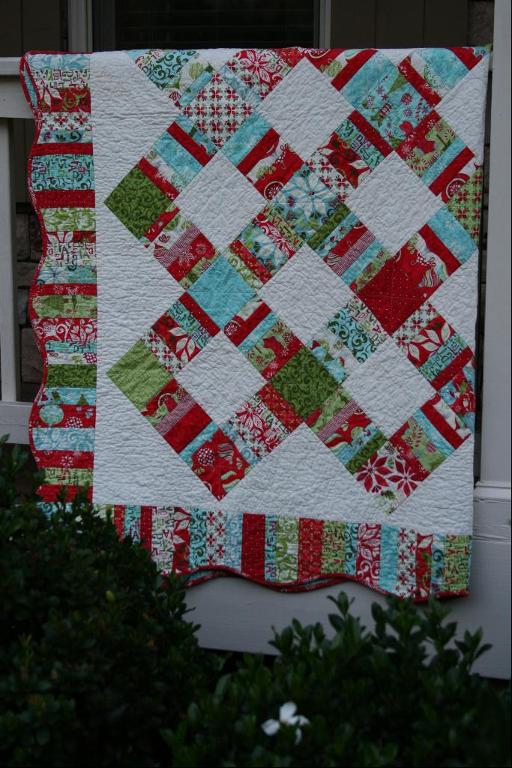 The Kelly Michelle Quilt by Bluprint member Dianedkquilts
Another fun Christmas quilt project is the Kelly Michelle pattern, which finishes at 78″ x 78″ and uses one charm pack along with 16 fat quarters for the colorful block segments. A beginner-level pattern, this quilt can also be pieced with left over strips, making it a perfect scrappy Christmas quilt project.
Get the Kelly Michelle Quilt pattern here.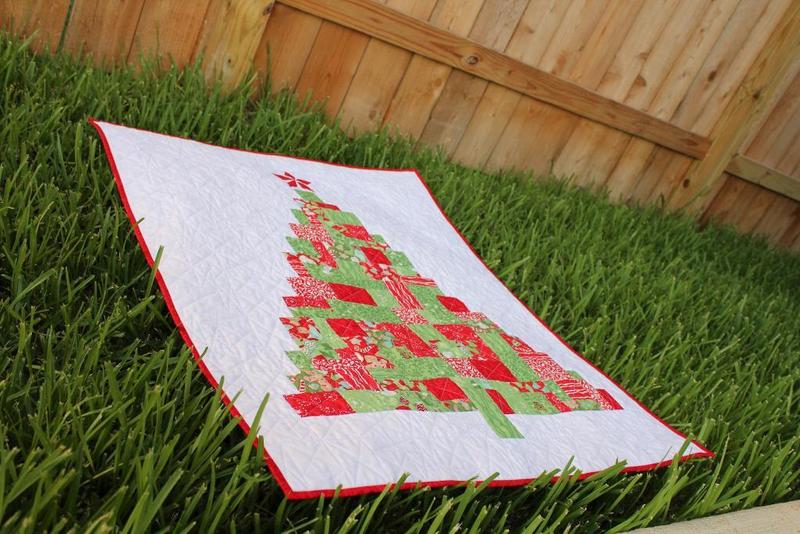 Modern Patchwork Christmas Tree by Bluprint member Frivolous Necessity
This beautiful modern Christmas wall hanging finishes at 30.5″ x 38.5″ and is the perfect project for those Christmas scraps. Have fun piecing the modern patchwork tree and then use either appliqué or paper piecing for the finishing touches (directions are included for both methods).
Get the Modern Patchwork Christmas Tree pattern here.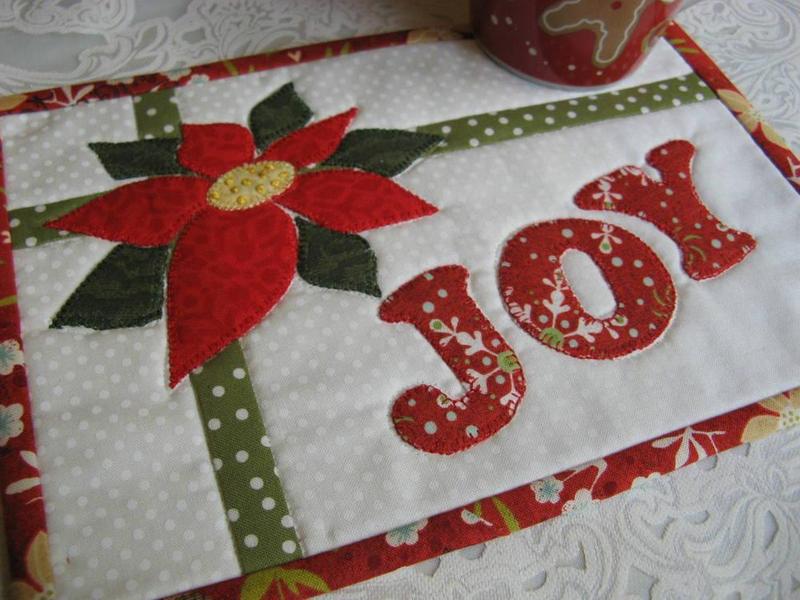 Joy Christmas Card Mug Rug by Bluprint member 2Strings
This mug rug, which measures 6 3/4″ x 9 1/2″, is the perfect size project for a simple gift. This pattern features quick, simple piecing and fusible appliqué. Make several to have on hand for the holiday season!
Get the Joy Christmas Card Mug Rug pattern here.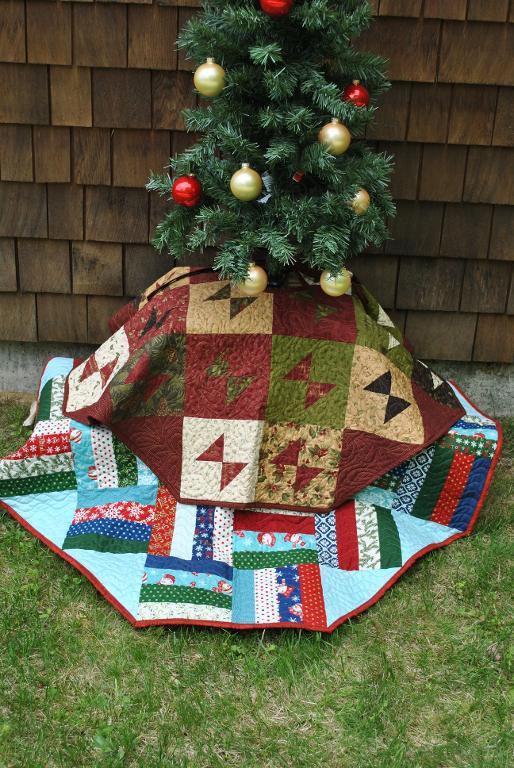 Oh Christmas Tree Layer Cake Pattern by Bluprint member Sweet Jane's Quilting
A Christmas tree skirt is the perfect Christmas decor accessory. Plus, they are fun to make for either a gift or your own tree. The Oh Christmas Tree Layer Cake pattern features directions for two different design options and sizes of Christmas tree skirts, as shown in the photo above. Jelly Roll strips can even be used for the rail fence version of the pattern.
Get the Oh Christmas Tree Layer Cake Pattern here.
The holidays will be here before you know it…which Christmas in July project will you make first?