From stash-builders Santa himself would adore, to covetable, 5-star classes, Bluprint has everything you need to fill the holiday season with quilting creativity and cheer. No matter your budget, we've rounded up an incredible selection of presents we gifts for quilters we promise you'll be eager to give — or sew! — this year.
Keep reading to find out what made the cut!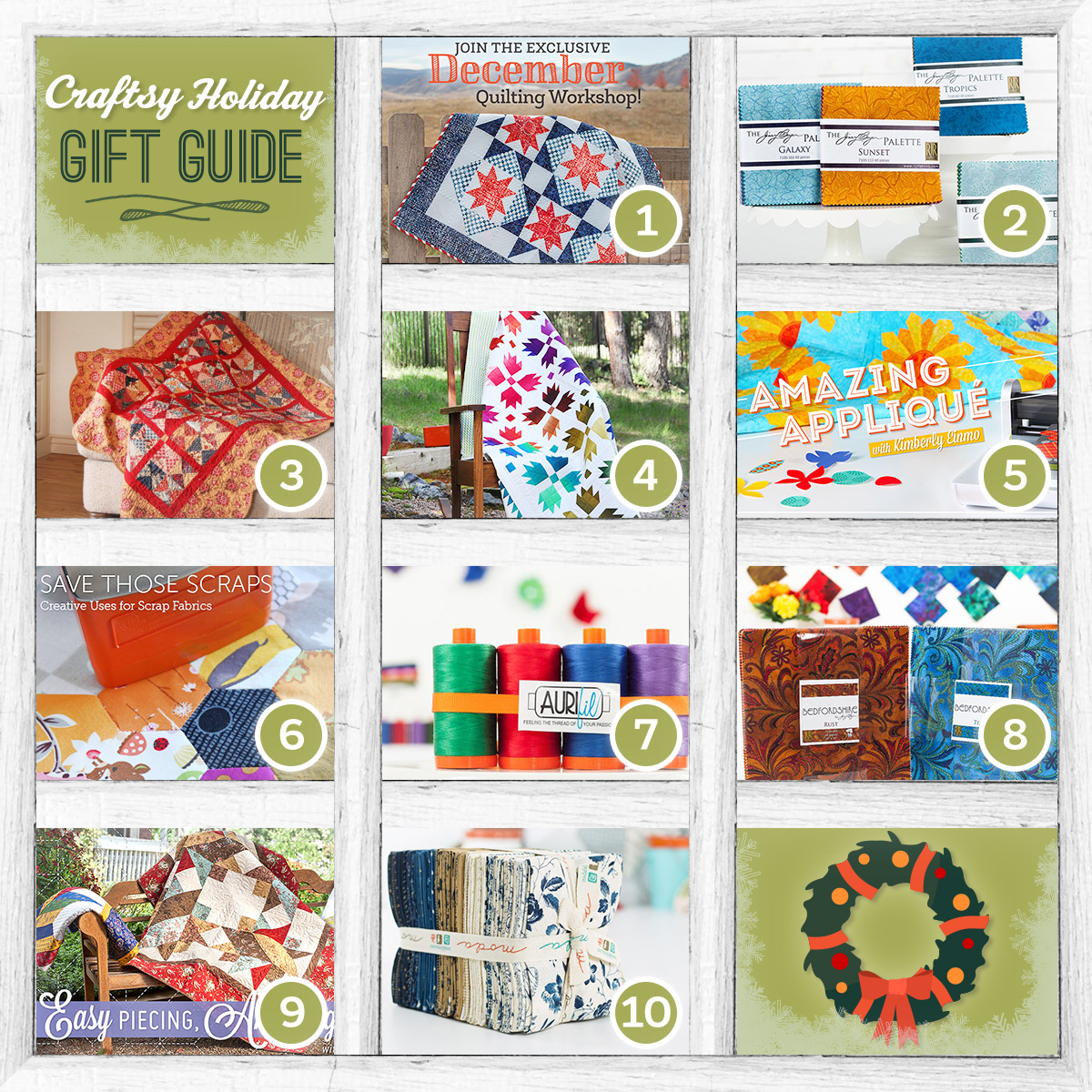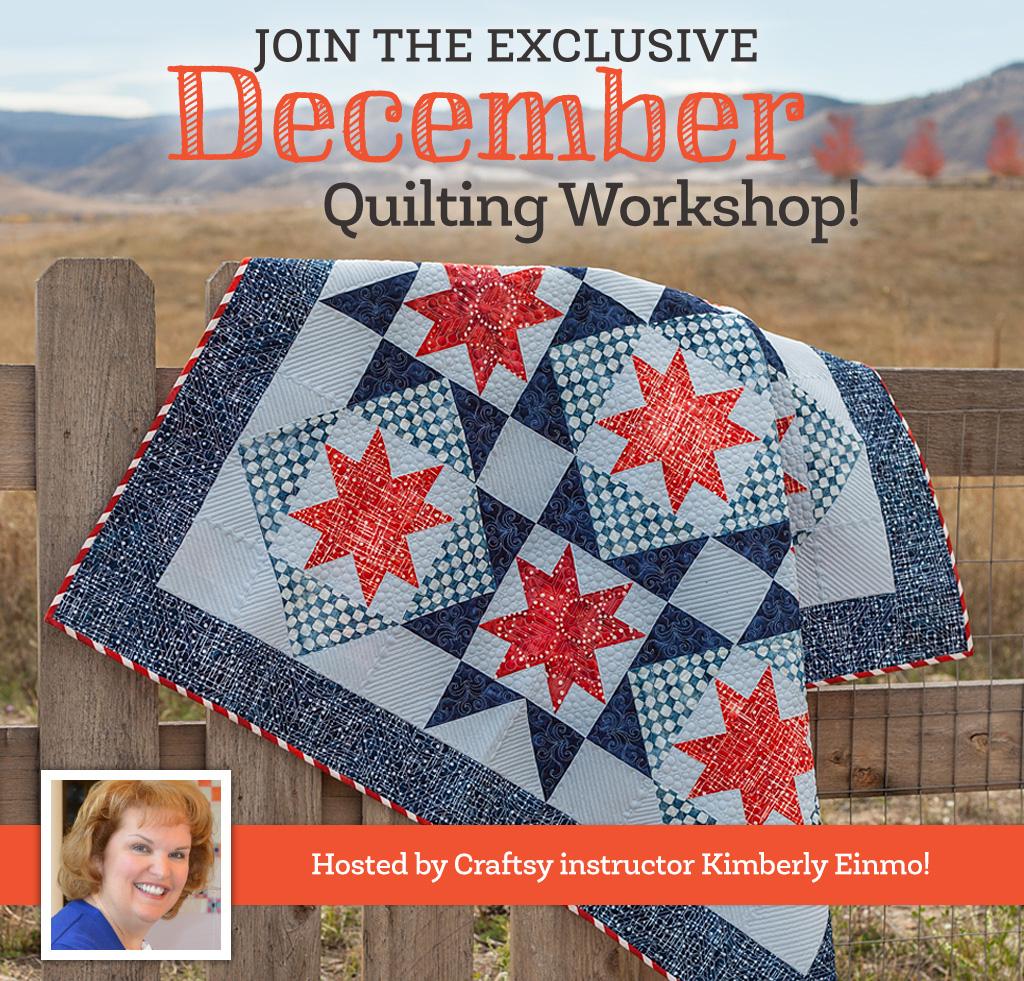 1, Spangled Stars Quilting Workshop by Kimberly Einmo
Don't just give a present, give an experience! Crafty's December Quilting Workshop is a great choice for the hard-to-shop-for quilter in your life: not only will she receive beautiful batik fabric, an original pattern and step-by-step instructions, she'll also enjoy interactive feedback from four-time Bluprint instructor Kimberly Einmo as she makes Kimberly's Bluprint-exclusive Spangled Stars pattern. Bonus: you don't even have to wrap it!
Get the Spangled Stars Quilting Workshop here.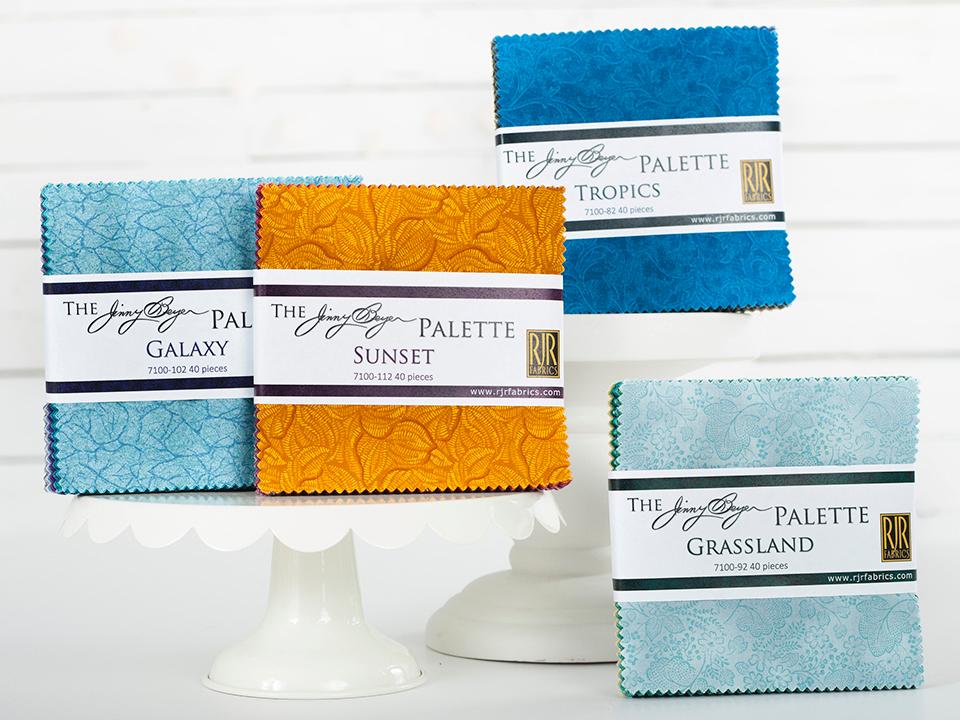 2. RJR Fabrics by Jinny Beyer Charm Pack
Quilters of all styles will be stunned by Jinny Beyer's best-selling Palette collection! This RJR Charm Pack offers captivating color and subtle gradation, and is sure to instantly inspire contrasting combinations and beautiful blenders.
Get the Jenny Beyer Charm Pack here.

3. La Vie Boheme Quilt Kit
For the friend who can never have enough projects, the La Vie Boheme Quilt Kit is a must! Featuring fabric from French General's Rue Indienne collection, this kit transforms into a 54" x 54" quilt top that exudes elegance.
Get the La Vie Boheme Quilt Kit here.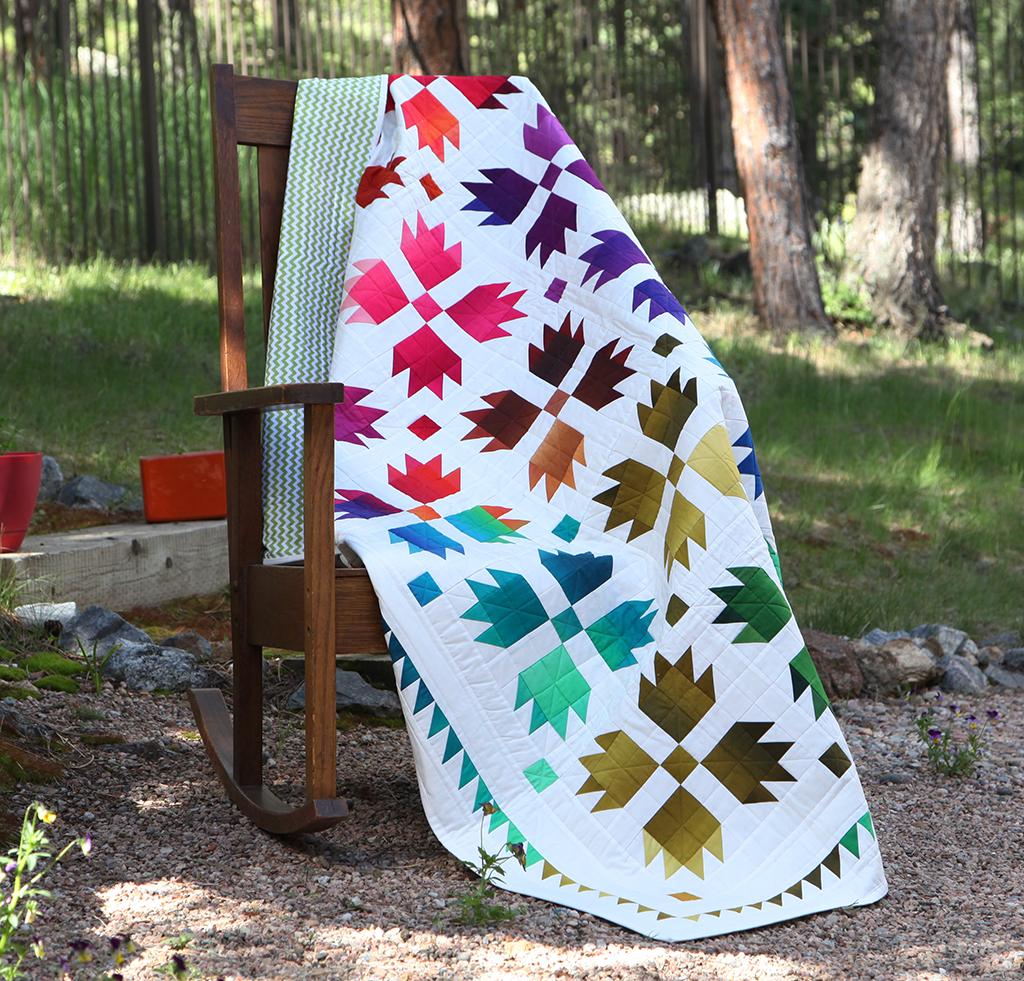 4. Bear Paw Quilt Kit
Searching for a gift to please the quilter who likes things "just right"? The Bear Paw Quilt Kit is the perfect choice! Featuring a pattern and vibrant pre-cuts from the Benartex Gradations collection, this kit is so captivating that even Goldilocks would love it at first sight!
Get the Bear Paw Quilt Kit here.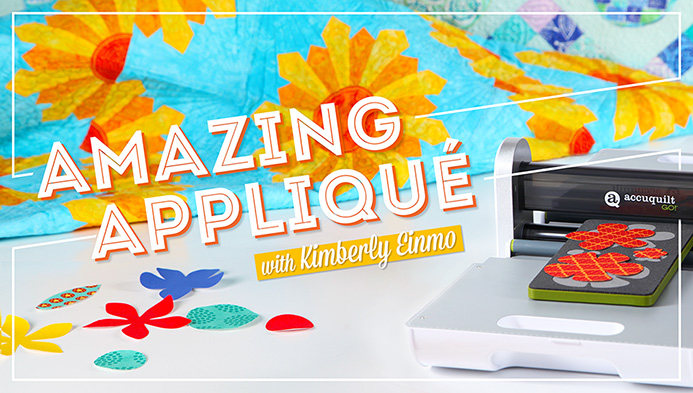 5. Amazing Appliqué class
This gift is so irresistible you might want to treat yourself, too! Featuring seven online video lessons, three project patterns and lifetime access, Bluprint's Amazing Appliqué class is bound to fill any quilter with holiday cheer. Enjoy encouraging instruction as you learn to cut beautiful appliqués, layer stitches for sensational effects and much more.
Sign up for the Amazing Appliqué class here.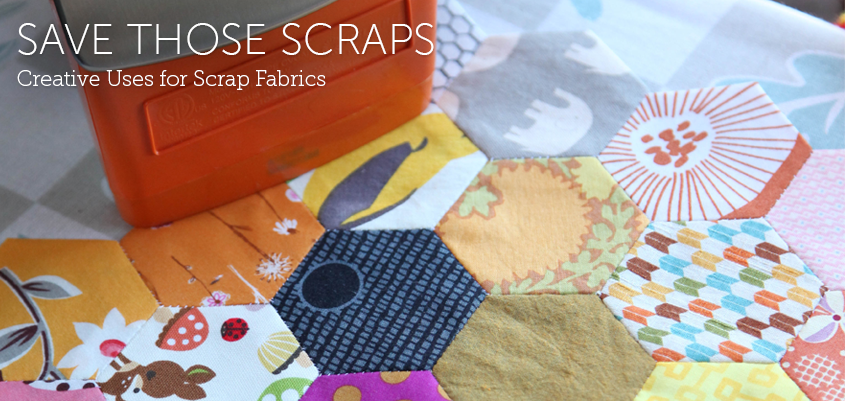 6. Save Those Scraps! Creative Uses for Scrap Fabrics eGuide
This great gift is 100 percent FREE, so be sure you snag one for your own stocking! Save Those Scraps! Creative Uses for Scrap Fabrics is a free PDF eGuide with 21 photo-filled pages of scrap inspiration. From displaying your scraps, to turning them into fun and beautiful projects, this printable resource contains easy, creative ideas every quilter will enjoy.
Get the Save Those Scraps! eGuide here.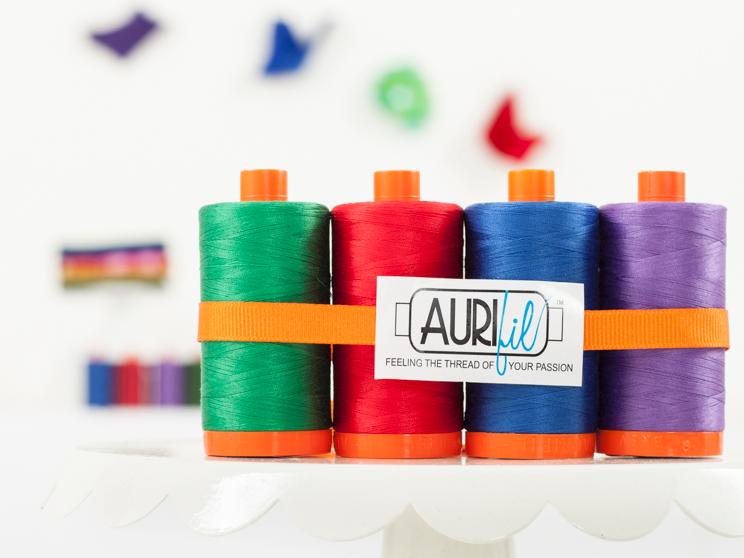 7. Aurifil Bright and Bold Pack
Even if her stash is filled to the max, she'll love this gorgeous gift set! The Bright and Bold Pack from quilting-community favorite Aurifil features four 50-weight spools woven and wound for incredible strength and thinness. It's like gifting them more accurate seams and more precise piecing in one vibrant package!
Get the Aurifil Bright and Bold Pack here.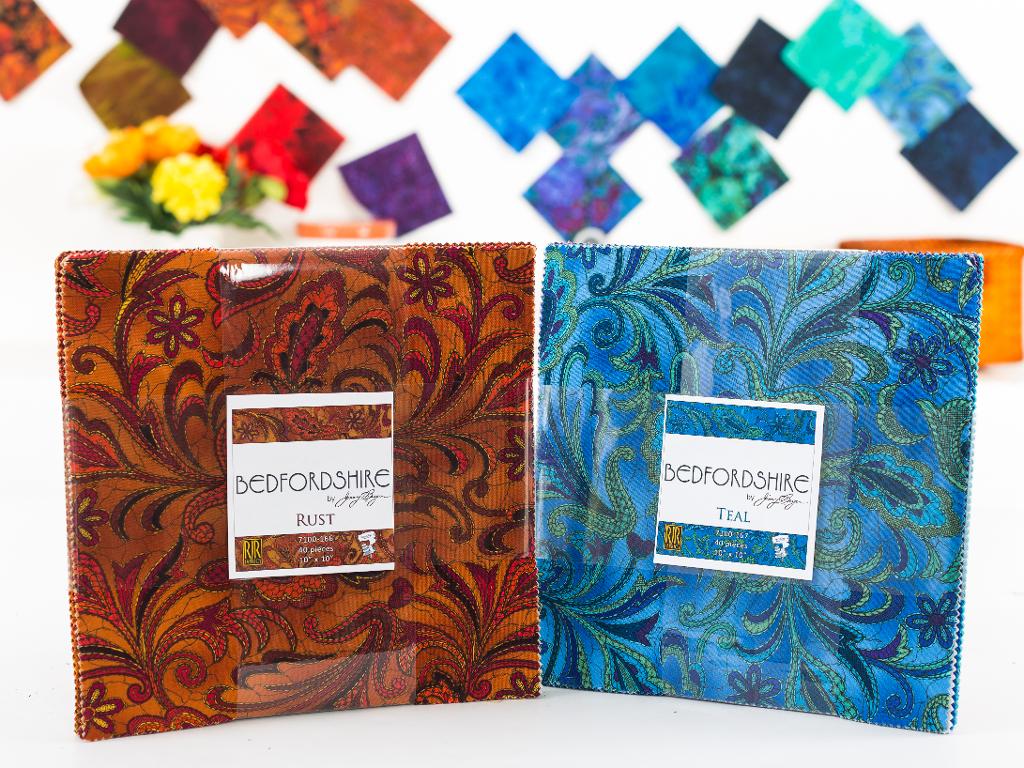 8. RJR Bedfordshire by Jinny Beyer Patty Cakes
If holiday shopping leaves you feeling uninspired, this Jinny Beyer Patty Cake promises to instantly revive your gift-giving spirit. These exquisite pre-cuts showcase Jinny's signature prints and luminous florals, combined with a gorgeous palette. Pre-cuts this pretty are heaven-sent for intricate fabric ornaments!
Get the Jinny Beyer Patty Cakes here.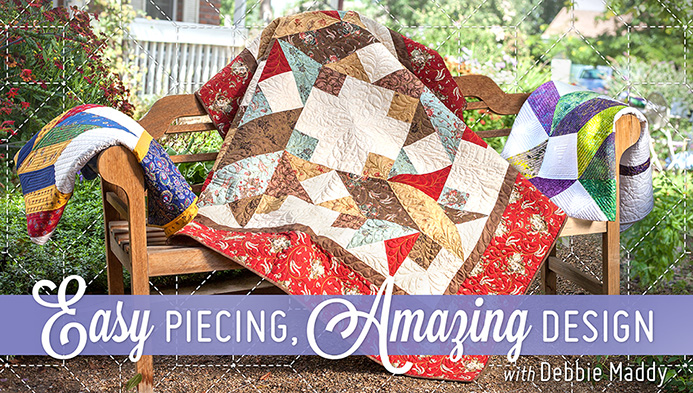 9. Easy Piecing, Amazing Design class
For the eternal student who loves to learn, Bluprint's Easy Piecing, Amazing Design class can't be beat! Spectacular patchwork projects will quickly come together with step-by-step guidance and simple techniques. Help them deck the halls with projects that are striking to behold and straightforward to make!
Sign up for the Easy Piecing, Amazing Design class here.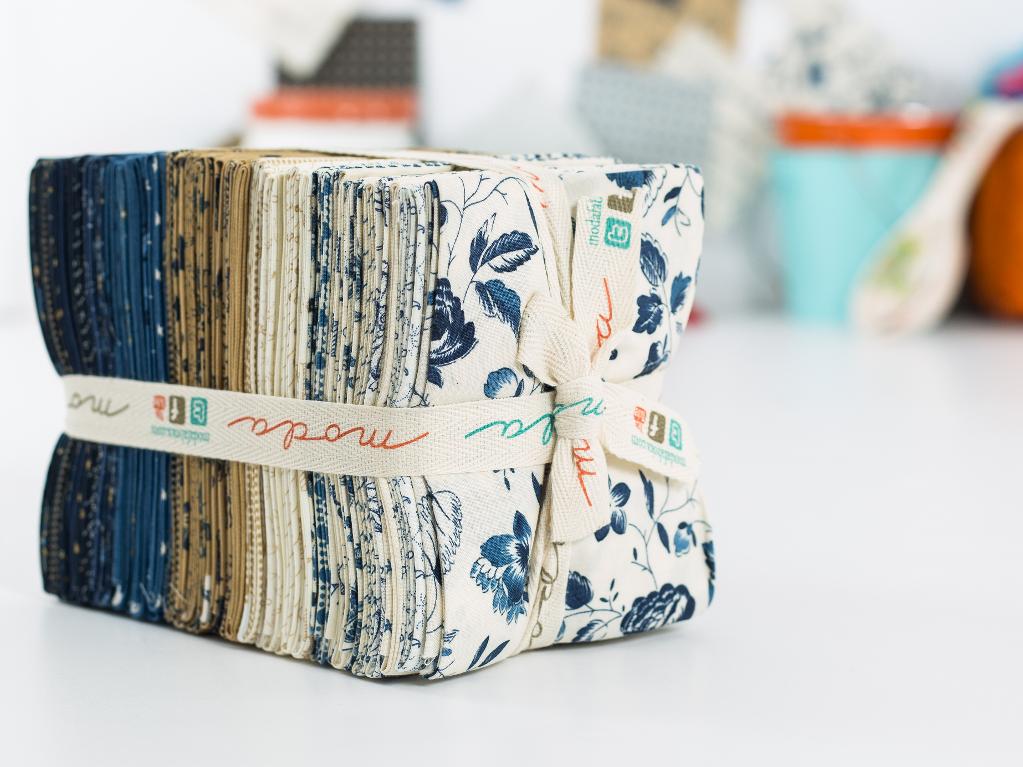 10. Moda Lexington by Minick & Simpson Fat Quarter Bundle
For the quilter who loves classic fabric, the Lexington Fat Quarter Bundle is sure to please! Featuring an array of 19th-century shirting prints and a timeless palette of indigo, cream and tan, this Minick & Simpson collection lends itself to elegant decor and timeless quilts.
Get the Moda Lexington by Minick & Simpson Fat Quarter Bundle here.
Imagine, you can finish all your holiday shopping without standing in a single line! That means more time for family fun, baking and of course, quilting. Happy Holidays from Bluprint!
[box type="shadow"]
If you want to give supplies or a kit as a gift, follow these steps:
1) Purchase early to allow time for shipping!
2) Ship the order to yourself.
3) If you are purchasing a kit, make sure you check at the bottom of the kit page to see if the pattern ships with the kit or if it is a digital download. If it's a digital download, and you can download and print the pattern from your Pattern Library.
**Include a copy of the printed pattern with your package!**
4) When you receive your order, personalize your gift by adding a FREE printable "Handmade With Love" gift tag or wrapping it with fabric!
5) Ship your gift off in time for the holidays or place it under the tree!
[/box]
What's the best hand-crafted gift you've given or received?
What makes online Bluprint classes great?
Learn for life! With lifetime access to your classes, you can watch lessons at your preferred pace and easily revisit your favorite concepts with just a click.
Kick up your feet! Enjoy classes anytime from the convenience of your home or even on-the-go with our mobile apps.
Get personalized guidance! Ask your instructor questions to receive all the answers and feedback you need to succeed.
Love it! There's no risk in trying with our 100% money back guarantee.