It's a fantastic time to be a cardmaker, and there is so much wonderful design inspiration out there these days, particularly when it comes to Christmas and holiday cards. In this post I'll share my favorite Christmas cardmaking ideas for this season, and I'll also be sharing some awesome card designs that I hope will provide inspiration for your holiday cardmaking and paper craft projects.
1. Enclosed sentiments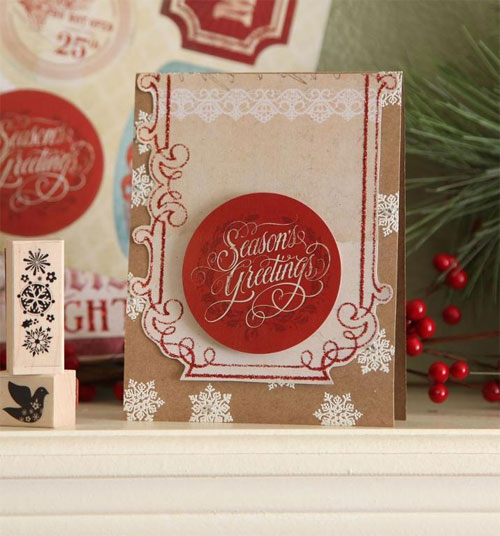 Photo via Craftsy instructor Julie Campbell
A fitting sentiment is the cherry on top of a great card design, and enclosing the sentiment inside a shape, be it a circle, a rectangle, an oval, or even quirky shapes like trees and apples, creates a distinct visual element that adds dimension and interest.
2. Cute critters and characters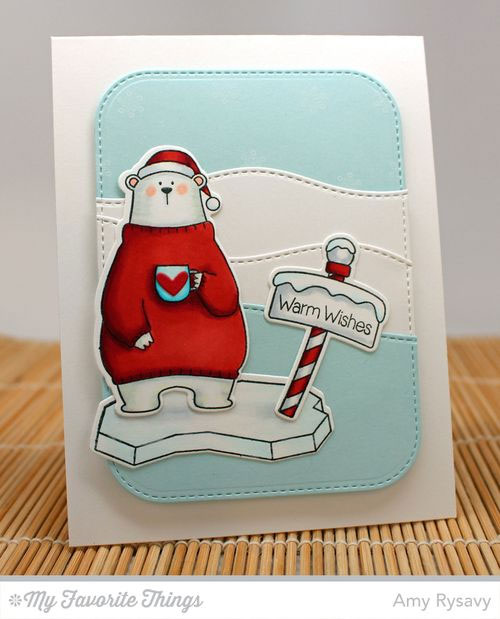 Photo via Prairie Paper & Ink
Penguins and yetis and polar bears. Oh, my! Cute critters and characters abound this year, thanks to the menagerie of wonderful, illustrated stamps and die cuts that focus on the fun and furry side of the holiday season. These cuties are often accompanied by equally adorable holiday accessories, like hats, gifts, stockings and ornaments, or cups of cocoa or coffee.
3. Faux stitched details
Photo via Nichol Magouirk
No need to grab a needle and thread or break out the sewing machine when you can quickly and easily created a stitched look with all of the faux stitched metal dies that are on the market right now. Faux stitching adds detail and texture to everything from frames to gift tags to fluffy clouds and snowy hills, and you can find stitch styles that range from tiny dots to longer, backstitch-style patterns. Pretty neat, huh?
4. Shakers and sequins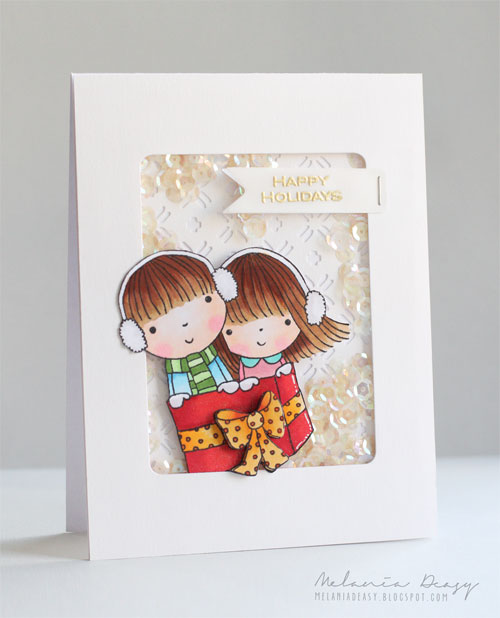 Photo via Melania Deasy
Shake, shake, shake. Shake your holiday cards! Shaker cards are so much fun, both to make and for the lucky duck who gets the finished card. These dimensional elements can range from simple circles and rectangles to multi-paned shapes that look like house windows or shapes with words or patterns inside them. But one of the best things about making shakers is deciding what to put inside! Sequins, which make great, finishing details for cards, have also become a very popular choice to fill shakers, and you can find them in a number of styles and a rainbow of colors that will coordinate with any card design.
5. Snow globes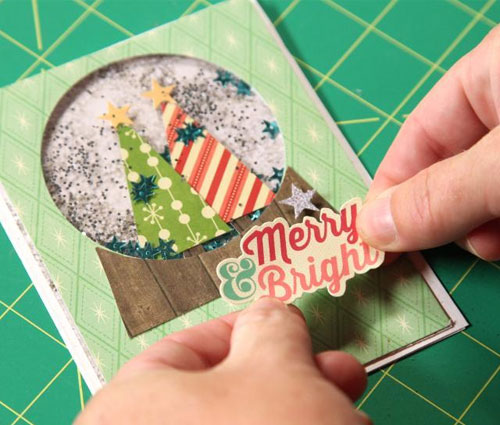 Photo via Craftsy instructor Kimber McGray
These festive baubles seamlessly make the transition to paper, and they're just perfect as shaker elements, filled with everything from sparkly snow to pine trees to snowmen.
6. Witty word play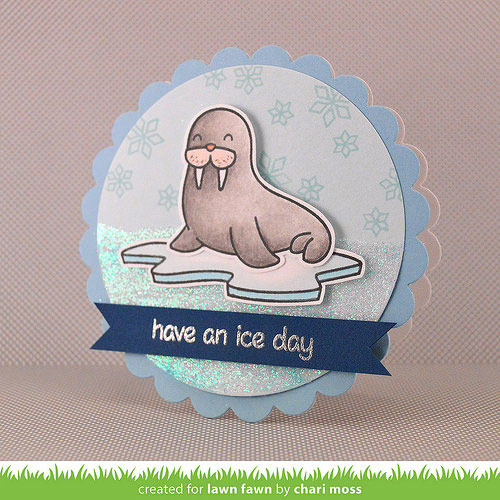 Photo via MossyMade
I'm a sucker for a "punny" phrase, and the trend in witty word play makes me smile. You can find everything from coffee-themed phrases, like "you mocha my holiday season bright", to animal-themed phrases, like "happy owl-idays", among the range of super funny and punny sentiment stamps on the market right now.
7. Gradient backgrounds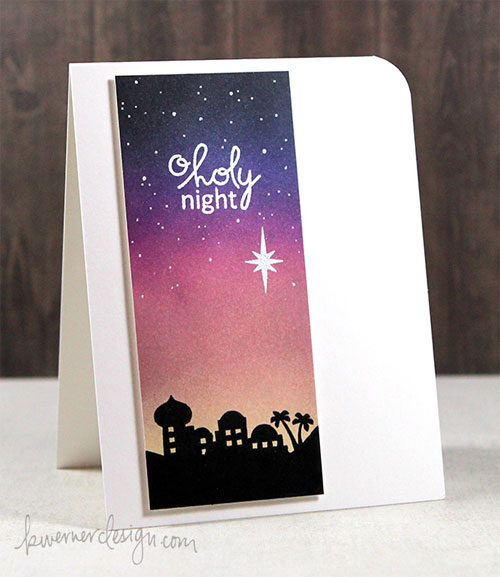 Photo via Kristina Werner
Color gradients add great texture and interest to the background of card designs. Plus, they're just so darn pretty! You can create lovely linear and circular gradations of color with everything from watercolors to stamp inks that are blended by hand with a blending tool.
8. Layered landscapes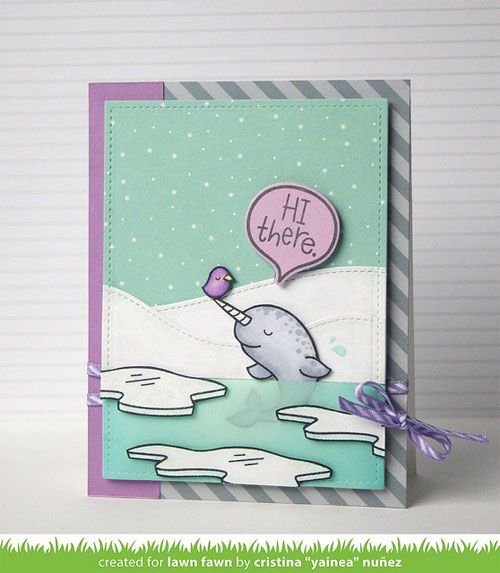 Photo via My Paper Journey by Yainea
Layered landscapes lend themselves perfectly to popular Christmas and holiday themes, and they're a great way to add dimension to any design. Snowy, pine tree-covered hills; fluffy, cloud-filled skies; icy, narwhal-filled seas; and dynamic city skylines are just a few of the fun options that are available.
9. Bold, hand-lettered sentiments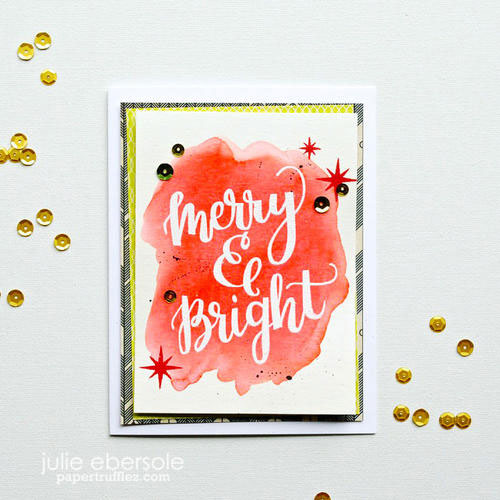 Photo via Paper Trufflez
Hand lettering is one of the hottest trends around, and bold, hand-lettered sentiments are just the thing for holiday card designs that make a big impression. Stamp 'em, emboss 'em or die cut 'em. Whatever technique you use, the sentiment will be the star of your wonderful card design.
10. Ugly sweaters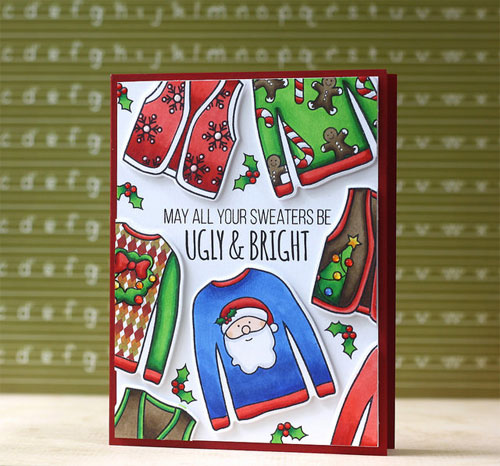 Photo via Doublestick Heaven
I have a soft spot for kitschy, gaudy, over-the-top sweaters, and seeing them popping up on holiday cards makes me so happy. I love seeing the flashy designs that cardmakers are creating, and just think about the creative possibilities for handmade ugly sweater party invitations!
11. Metallic elements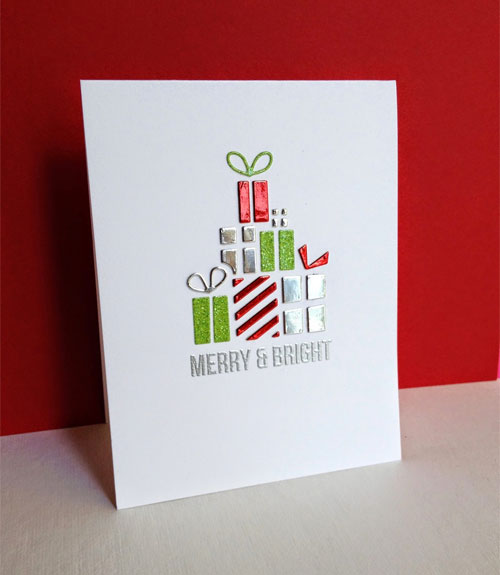 Photo via I'm in Haven
And last, but most definitely not least, we have metallics, which add snazzy shimmer, shine and sparkle to any handmade holiday card. Thankfully, there's no shortage of gold, silver, copper and other metallic supplies that you can incorporate into your card projects this season. How about a silver and gold heat embossed holiday sentiment? Maybe some shiny, star-shaped sequins to add detail or to fill a shaker card? Or perhaps a stack of holiday packages created from metallic card stock, as shown in the lovely card above? The possibilities are endless!
Which of these Christmas cardmaking ideas is your favorite?