Recipe courtesy of Sheryl Bito from Tiny Cupcake Toppers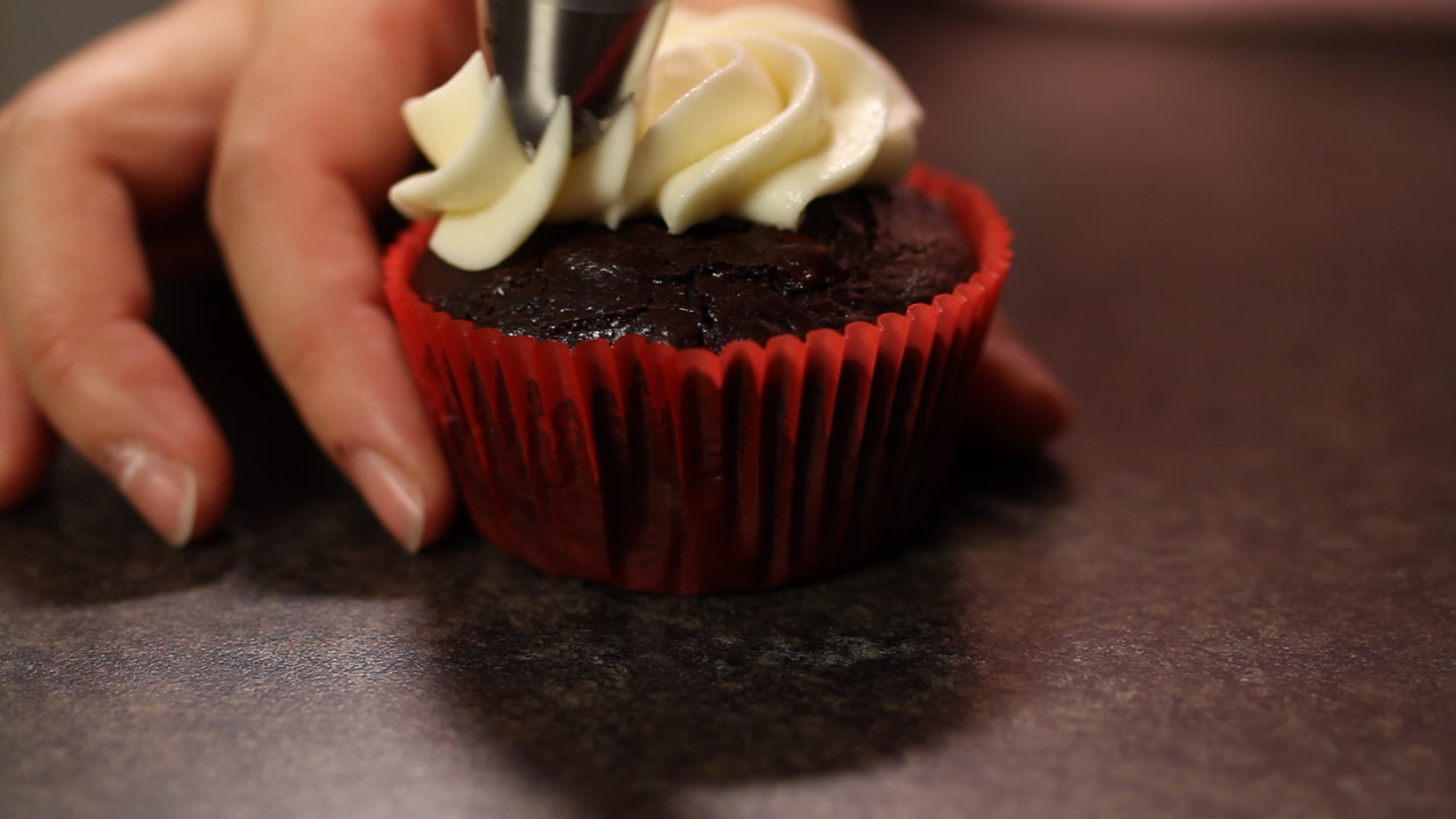 Ingredients
1/4 cup (30 g) dried wolfberries (goji berries)
1/2 cup (120 ml) rum
1/2 cup (120 ml) evaporated milk
1/3 cup (80 ml) heavy cream
1 cup (225 g) butter
1/2 cup (60 g) sunflower seeds
1 cup (225 g) castor sugar
2 large eggs
1 cup (125 g) all-purpose flour
1 cup (100 g) cocoa powder
1/2 tsp baking soda
Directions
Preheat oven at 350°F (175°C/gas mark 4).

Soak dried wolfberries in rum for 15-20 minutes until plump.

Add butter, sugar, evaporated milk and heavy cream into a microwave safe bowl. Microwave on high for 1 to 1 1/2 minutes, stir until mixture is properly melted and combined.

In a big mixing bowl, sift together all-purpose flour, cocoa powder, baking powder and baking soda.

Break eggs in a small bowl, lightly whisk. Add eggs and the rehydrated wolfberries into butter mixture and stir well.

Make a well in the dry ingredients.

Pour butter mixture into the dry ingredients and stir with a balloon whisk. Do this in a few batches to avoid lumps.

Stir in the sunflower seeds.

Pour batter into cupcake pan lined with wrappers; fill slightly more than half full.

Bake for about 15 minutes, check for doneness by inserting a toothpick in the middle of a cupcake.