Mmm, dark chocolate mouse. It is definitely delicious and most definitely gourmet. But, did you know that you can enjoy a fancy, rich and luscious chocolate mousse worthy of a five-star restaurant in the comfort of your own home?
Today, I share my luxurious dark chocolate mousse recipe that will send your taste buds straight to heaven.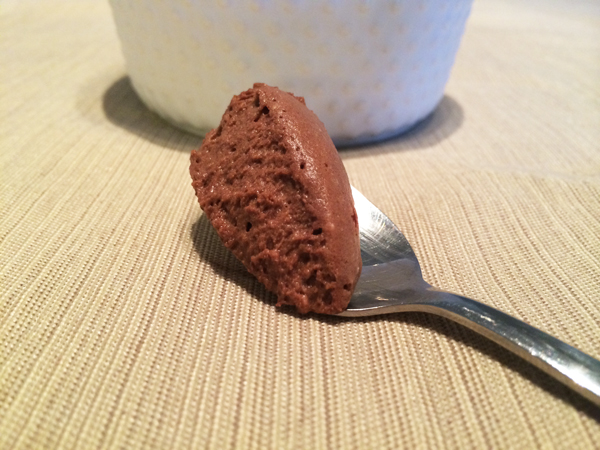 What is chocolate mousse exactly?
Chocolate mousse is a light and airy chilled dessert containing whipped cream and egg whites for volume and flavored with my most favorite thing in the world — chocolate. I am a chocoholic. I must confess that I eat chocolate every single day, so please know that the chocolate bar is set pretty high in my soul (ha! get it?). Please believe me when I say this French dark chocolate mousse recipe is GOOD. It will leave you longing for more. I'm excited! Are you? Let's get started!
Selecting chocolate is the first step. The flavor of the mousse depends solely on the chocolate you use. Select a dark chocolate. You can use either fancy dark chocolate bars or dark chocolate chips. I always have a few bars of 72% in my pantry, so this is what I'll use today. You'll need 6 ounces of chopped dark chocolate. If you're using the chocolate chips, no need to chop them smaller, they're fine the way they are.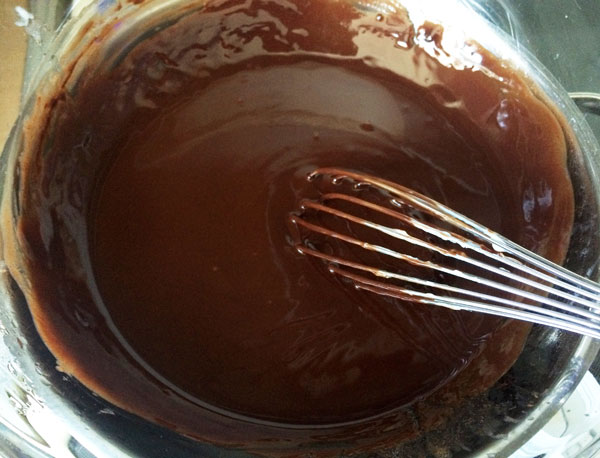 Throw the chocolate, butter and some instant espresso powder in a bowl and place it over a saucepan with about an inch of simmering water. Whisk this chocolatey buttery goodness together until its smooth and add the egg yolks. It should look like this.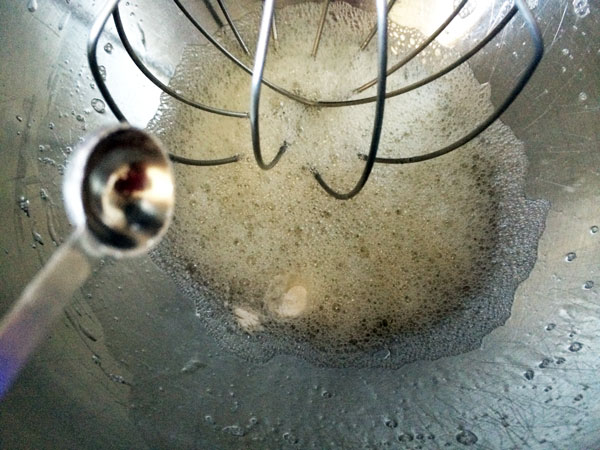 Whip some egg whites until somewhat foamy and add cream of tartar to help it develop volume. I like to use my Kitchenaid mixer for beating egg whites. Just use the whisk attachment and beat at a high speed.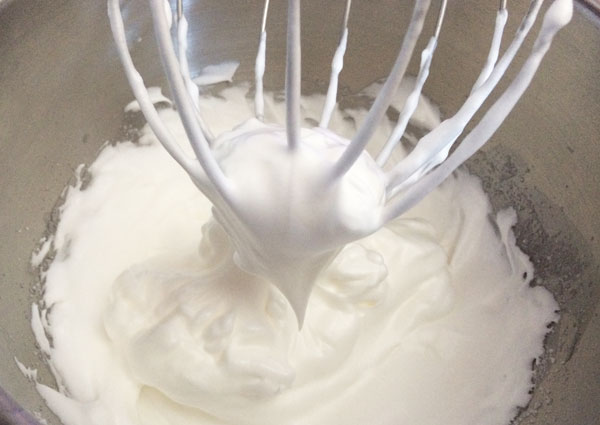 Add sugar as it's beating and beat until it's white, super fluffy and stiff like this.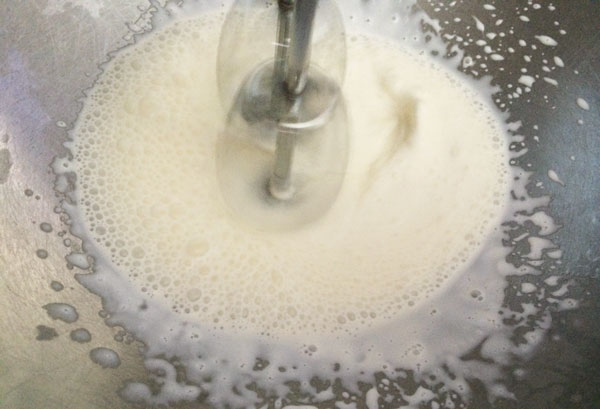 Next, beat some heavy whipping cream, a bit of sugar and vanilla extract. I'm using a hand mixer for this since it's such a small amount. Please note that if you're using ultra-pasteurized whipping cream (versus pasteurized whipping cream) it will take a little longer to whip to hold soft peaks.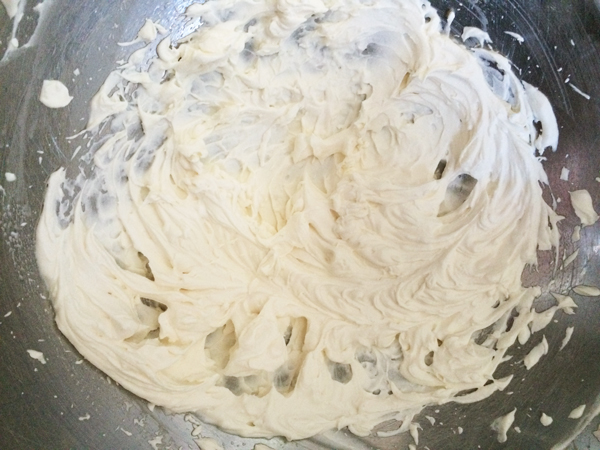 The whipped cream should look like this when ready.
Now comes the most important part, which is folding everything together. This part takes a lot of time, but it's so worth it. Take your time and DO NOT, under any circumstance, stir!!
Here are some tips for the folding technique:
Use a medium to large bowl and a flexible spatula with a wide blade. A wide spatula helps fold more of the mixture at once.
Think of the folding motion as gently chopping down the middle of the mixture, scraping to the side, inward and down, then out (scraping the side) and over.
Get that spatula under the batter as you fold.
Don't forget to rotate the bowl as you fold!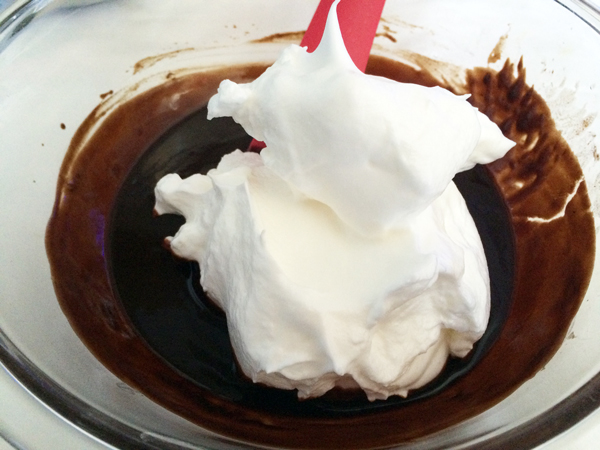 First fold half the egg whites into the chocolate. Fold, fold, fold.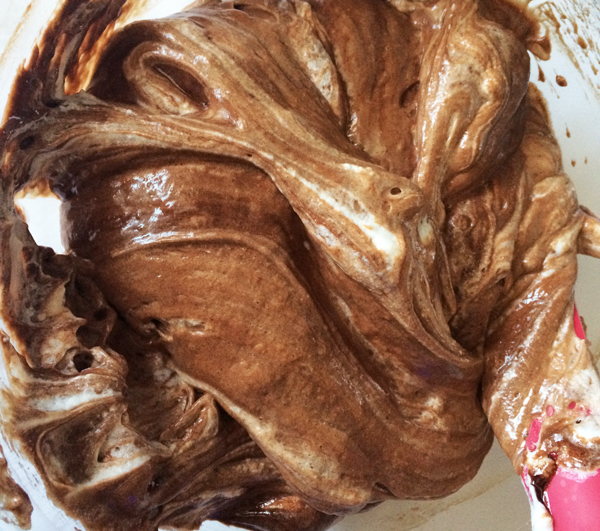 Then add the remaining egg whites. Fold and fold again.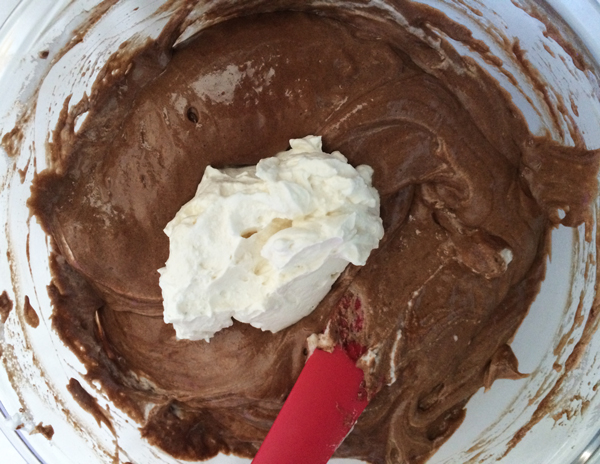 Then add the whipped cream and fold some more!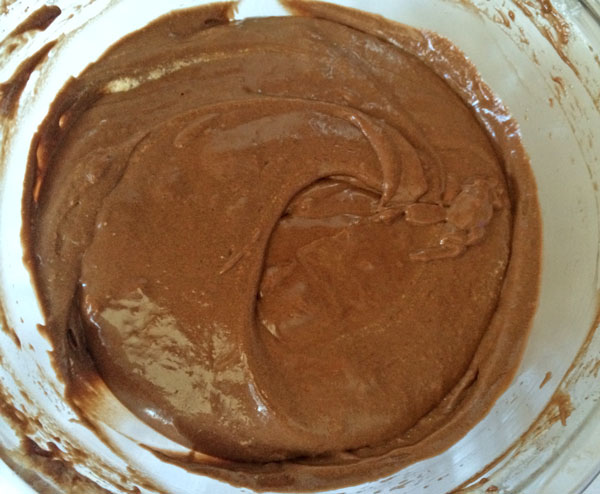 The finished product should look like this!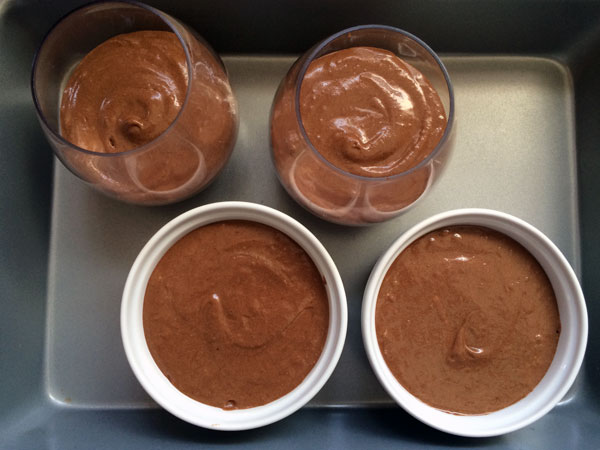 Transfer into ramekins, glasses, however you'd like to serve it and refrigerate for a few hours. I hope you enjoy this chocolate mousse as much as I do! Bon appétit!
Dark chocolate mousse recipe
Serves 4-6
Ingredients:
6 oz dark chocolate
1 stick (½ cup) unsalted butter
¼ tsp instant espresso powder
4 eggs at room temperature, separated
¼ tsp cream of tartar
¼ cup plus 1 Tbsp sugar
⅓ cup cold heavy whipping cream
½ tsp vanilla extract
Directions:
1. You'll need three separate bowls, (including the bowl of your KitchenAid) preferably all metal bowls or a combination of metal and glass bowls (liquids don't whip as well in plastic bowls!)
2. Whisk chocolate, butter and espresso powder in a bowl over a saucepan with ½-inch to 1-inch of simmering water (or in a double boiler) until smooth. Remove the bowl from the heat. Let stand a few minutes until it is not hot to the touch and whisk in egg yolks one at a time until completely incorporated. Set aside.
3. In the bowl of a stand mixer, with the whisk attachment, beat the egg whites at high speed until it starts to get foamy then add the cream of tartar. As the egg whites start to stiffen, gradually add ¼ cup of sugar and continue beating until stiff peaks form.
4. In another bowl, beat the heavy cream until it starts to thicken then add 1 Tablespoon of sugar and add vanilla. Beat the heavy cream until soft peaks form.
5. Carefully fold half of the egg whites into the chocolate mixture. Then fold in the remaining egg whites. Gently fold in the whipped cream just until incorporated.
6. Transfer the mousse into serving dishes or glasses and refrigerate covered for at least 4 hours.