Fudgsicles were one of my favorite summertime treats as a child. They seemed very indulgent when compared with fruitier ice pops, and that helped put them very high on my list of beloved after-school snacks.
Fudgsicles still conjure up good memories, but the packaged kind are not anywhere near as delicious as I remember them being. Fortunately, it is easy to make rich, creamy chocolate ice pops at home so that you can relive those childhood memories with a cold treat that tastes even better than it looks!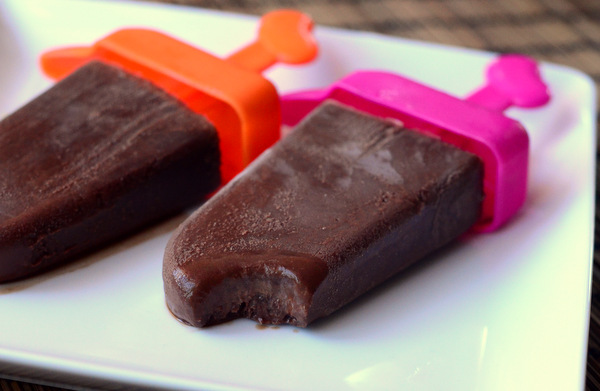 Photos by Nicole Weston of Baking Bites
Make Easy, Elegant Desserts That Delight!
Embrace simple techniques, minimal ingredients and make-ahead recipes for your most decadent sweets yet in exclusive online video lessons with award-winning cookbook author Nick Malgieri. Enroll Now »
This recipe for homemade chocolate ice pops uses just a few ingredients: sugar, cocoa powder, milk, vanilla and salt. When you take your first taste of the finished treats, it will be hard to believe that they had such a simple start!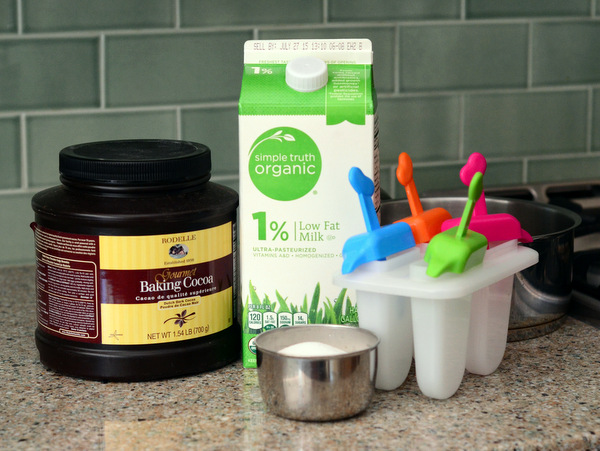 Fudgsicles get most of their flavor from cocoa powder, which gives them a strong chocolate flavor. I prefer to use a Dutch process cocoa powder in these pops. Cocoa powder is slightly acidic and Dutch processing adds an alkaline to neutralize that acid, resulting in a deeper cocoa flavor — and producing richer-tasting ice pops. That being said, natural cocoa powder will still deliver a very chocolaty finished product if that is all you have in your pantry.
The cocoa powder is combined with sugar and milk, then the mixture is cooked until it comes to a boil and all the solids have been dissolved. The mixture will be quite a bit thicker than ordinary milk, but it will not thicken up as much as a custard or pudding that contains ingredients like eggs or cornstarch will. After it comes to a boil, all you need to do is stir in the vanilla extract and you're ready to mold your chocolate ice pops.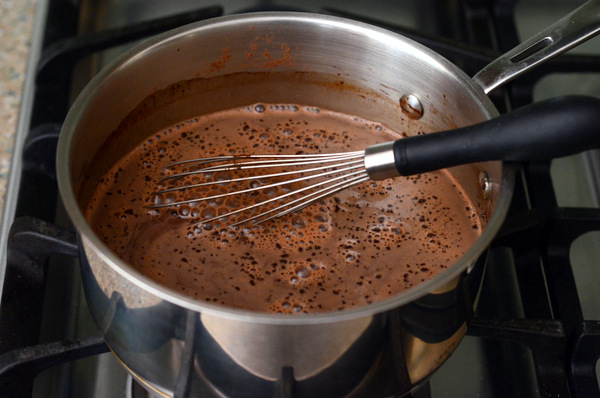 You can use any kind of ice pop mold to make these. Flexible, silicone molds will allow you to pull out your pops very easily. Harder, plastic molds need to be dipped in hot water for 20-25 seconds before you can pull out the pops.
Since the Fudgsicles are creamier and less icy than an ordinary ice pop, it is actually possible to pull the stick right out of your mold if you are not careful, so take your time un-molding the pops before you pull too hard and find that you need to eat it out of the mold with a spoon!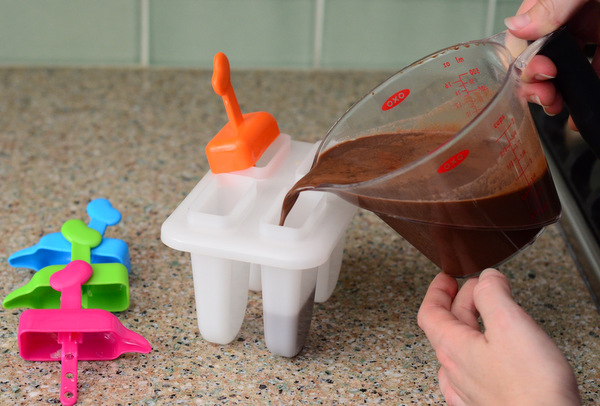 This recipe makes anywhere from 6 to 12 pops, depending on the size of the molds you are using. Use whatever size you have on hand.
If you have more of the mixture than molds, you can store the leftovers in the freezer and use it for another batch the next day. When you fill, be sure to leave about a 1/4-inch gap at the top of the mold to allow the ice pops to expand as they freeze, so you don't end up with a fudge-y mess in your freezer.
Better-Than-Store-Bought Chocolate Ice Pops
Serves 6-12 (depending on molds used)
Ingredients
1/2 cup cocoa powder
3/4 cup sugar
1/4 tsp salt
2 cups milk (low fat or whole)
1 tsp vanilla extract
Step 1:
In a medium-sized sauce pan, combine cocoa powder, sugar and salt. Pour in the milk. Whisking regularly to dissolve the sugar, bring mixture to a boil over medium-high heat. Once it boils, remove from the heat and stir in vanilla extract.
Step 2:
Transfer fudge mixture to a large measuring cup or to a bowl with a pour spout. Divide mixture evenly into your ice pop molds, allowing about 1/4-inch at the top of each mold for expansion. Insert sticks and freeze until solid (6 hours or overnight).
Make Easy, Elegant Desserts That Delight!
Embrace simple techniques, minimal ingredients and make-ahead recipes for your most decadent sweets yet in exclusive online video lessons with award-winning cookbook author Nick Malgieri. Enroll Now »