Believe it or not, this gorgeous chocolate ganache tart contains only three ingredients. And it comes together in minutes. 
Photos via CakeSpy
This easy chocolate tart is proof that a quick and simple dessert can still be beautiful and taste gourmet. Containing only almonds, chocolate and cream, it boasts a full-bodied flavor that nearly defies its simplicity.
The crushed nuts are the base for a rich chocolate ganache topping that sets firm but has a silky texture that practically melts in your mouth. Oh, and it just so happens to be naturally gluten-free. 
Garnished with slivered almonds on top, this chocolate ganache tart is pretty as a picture, and nobody will ever know how easy it was to make unless you tell them! 
Three-ingredient chocolate ganache tart
12 servings
Ingredients:
1¾ cups toasted slivered almonds, divided
7 ounces dark chocolate, coarsely chopped
¾ cup heavy cream
Equipment:
Saucepan
Rubber spatula
Wire whisk
Tart pan or a 9″ springform pan
Step 1:
Reserve about ¼ cup of the slivered almonds to garnish the tart later. Chop or crush the remaining almonds until they are slightly more coarse than an almond meal: think the texture of cookie crumbs.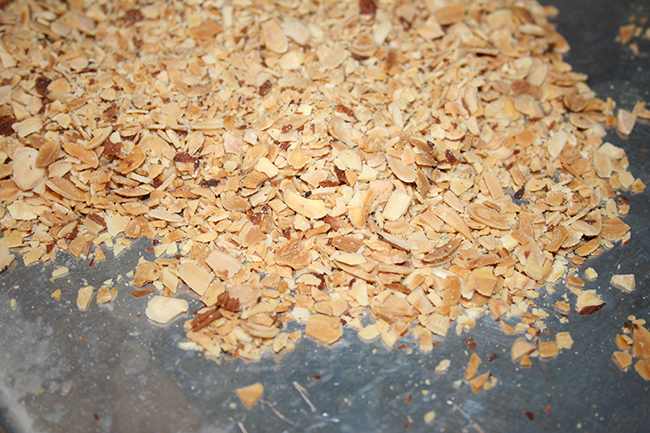 Step 2:
Press the nuts in the bottom of a tart pan or 9″ springform pan, patting them slightly flatter in the center so that the perimeter forms a slight wall along the edge with a well in the center. Since you're not adding anything to the crushed nuts, pressing them up the sides of the pan would be challenging.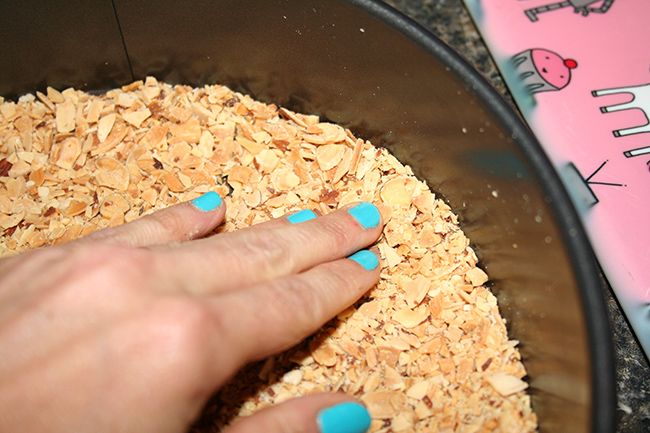 Step 3:
Place the chopped chocolate in a large, heatproof bowl. Set to the side.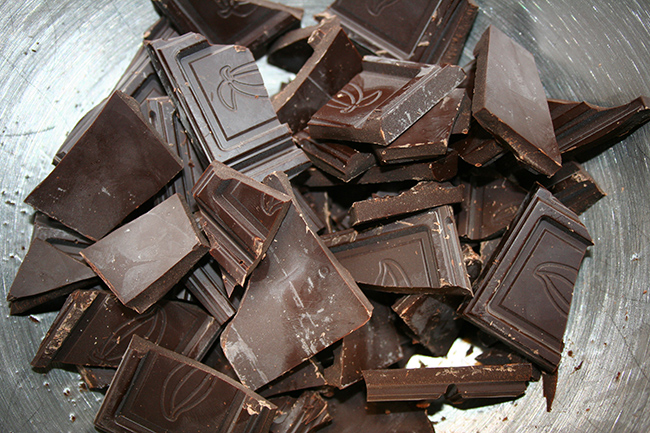 Step 4:
In a saucepan, heat the cream over medium-low heat until it comes to a simmer. Do not let it scorch. Once it simmers, remove from heat and pour over the chocolate. Stir until the mixture is creamy and cohesive.
Step 5:
Pour the chocolate over the crust, using a rubber spatula to scrape the mixture out of the heatproof bowl and into the crust.
Gently spread the chocolate to fill the pan, being careful not to tear the delicate crust. I found that gently tilting the pan to fill out the crust was the best method. Just be careful: remember, there's nothing binding the almond base together.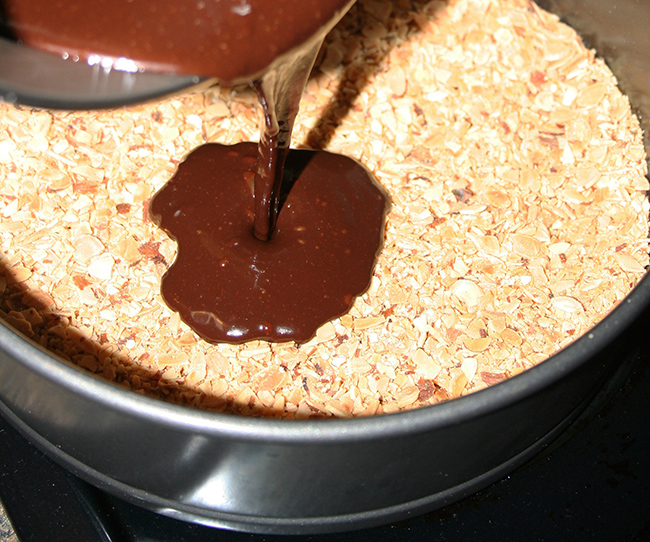 Step 6:
While the chocolate is still wet, sprinkle the remaining toasted almonds on top. I personally found that they looked lovely when arranged in a starburst pattern. 
Note: If you find that the filling is too wet to work with, put it in the refrigerator for 10 minutes first.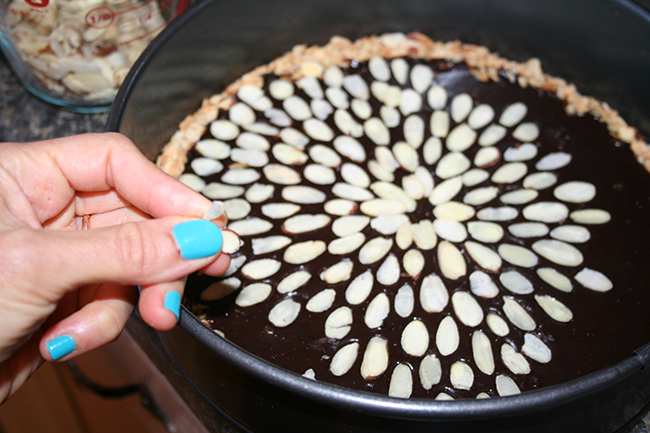 Step 7:
Place the tart in the refrigerator for one hour, or until completely set. Slice and serve. 
Keep your well-wrapped leftovers in the refrigerator; serve this tart slightly below room temperature for the best texture.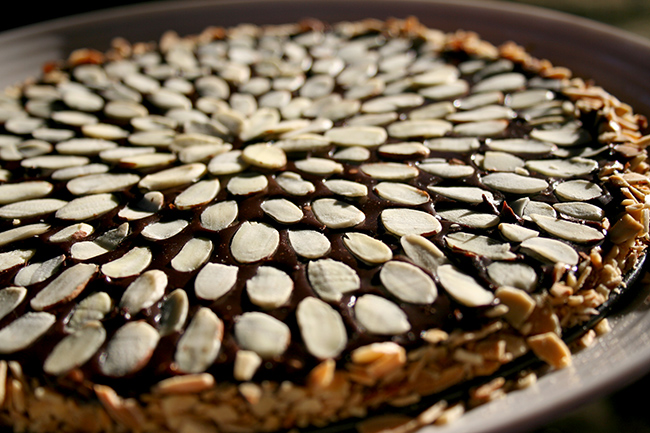 Recipe notes
This simple recipe is open to all sorts of alterations and interpretations! Here are some ideas for how you could play with the construction to make it into your dream dessert:
Instead of dark chocolate, you can substitute milk or bittersweet chocolate.
Make it vegan! Instead of cream, use non-dairy creamer, such as almond milk or soy milk creamer.
Use an alternate liquid: You don't have to use cream at all for this recipe. Use one of the creative variations on ganache that we introduce in this post.
Get nutty! You can substitute any type of crushed nut for the almonds called for in this recipe. 
Love the idea of a three-ingredient dessert? You'll also adore our three-ingredient peanut butter cake recipe!