Everyone loves the taste of chocolate cake. But since we eat with our eyes first, appearance does matter. These easy chocolate cake decorating ideas will help you easily make your delectable creation look as good as it tastes.
Simple and sweet, these six decorating methods are fantastic ways to make your chocolate cake a visual as well as gustatory delight.
1. Easy edible chocolate garnishes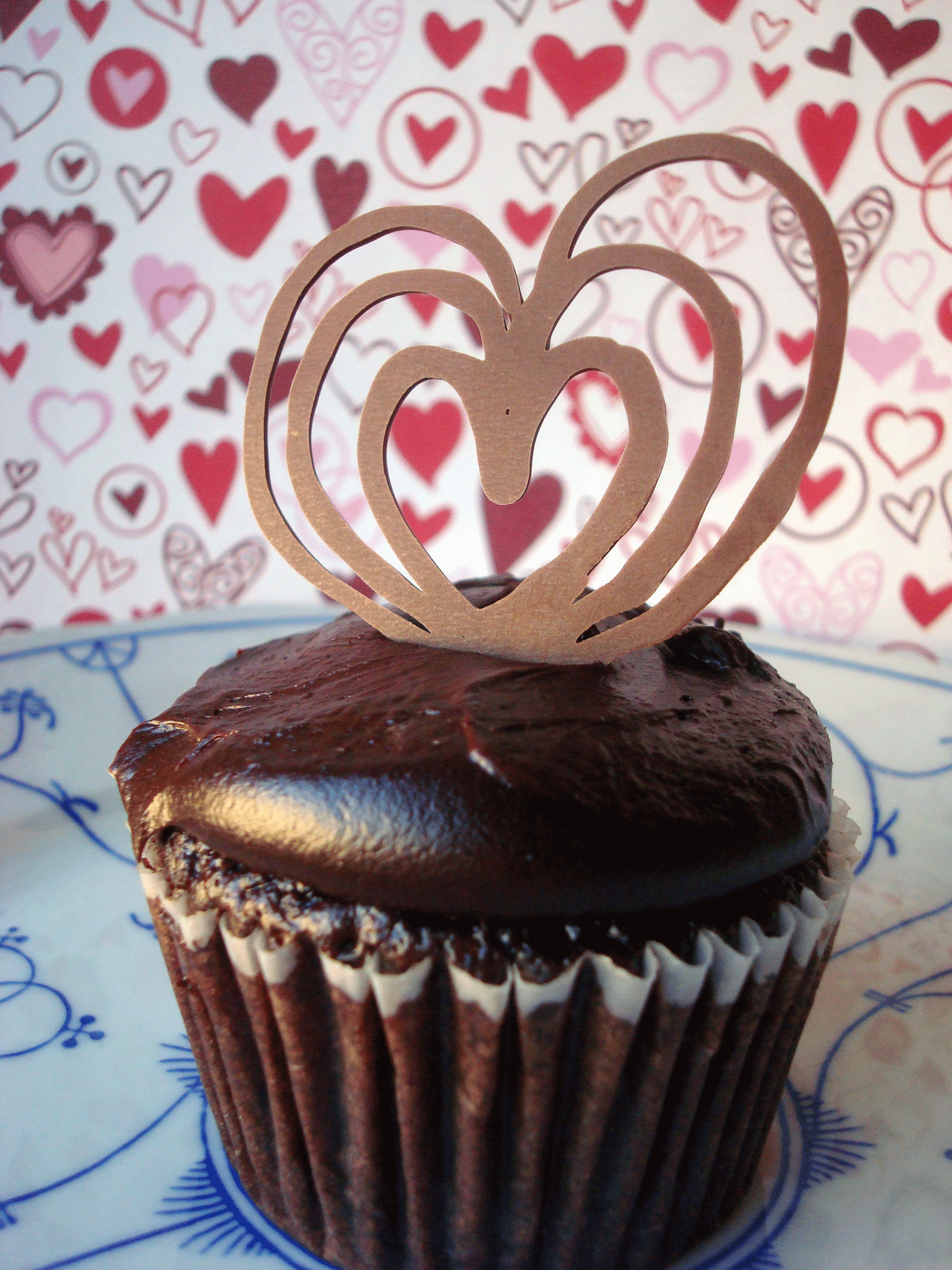 Edible chocolate garnishes are a sophisticated looking but incredibly simple decoration to prepare. All you have to do is melt chocolate, pipe it on to waxed or parchment paper, and let it set. Voilà! Chocolate garnishes. You can create freehand, free-form designs, or get more elaborate by tracing more intricate designs. Either way, they'll make your chocolate cake or cupcakes a pinkies-out affair.
2. Simple perpendicular marbling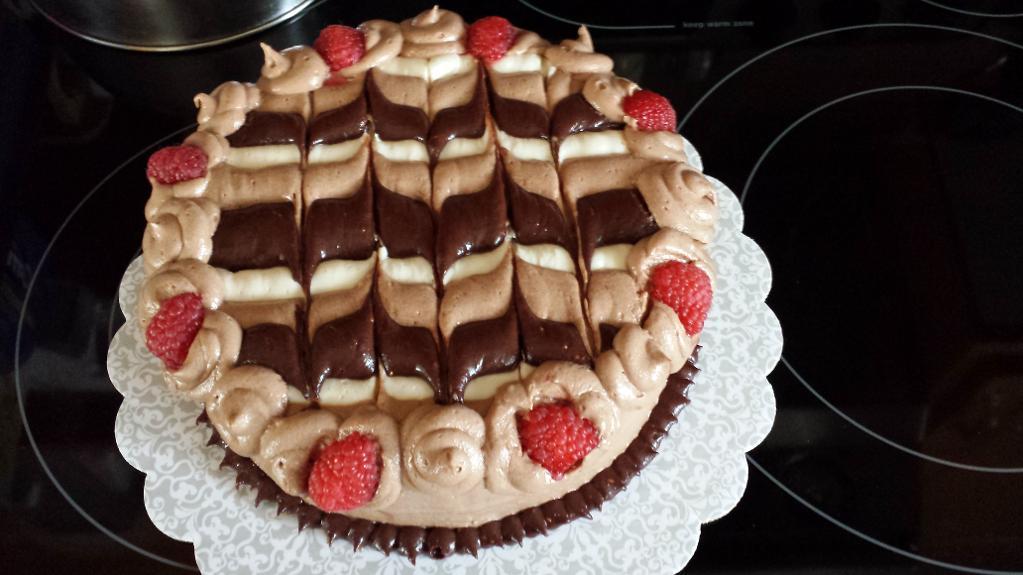 Photo via dainty_delights_ns
To create the unique marbled look on this cake, lines of chocolate ganache, chocolate buttercream and vanilla buttercream were drawn across the top of the cake. Then, a spatula was used to gently drag the piped toppings perpendicular to the direction of their orientation, which gives the slightly wavy look. "Beehives" of chocolate buttercream punctuated with raspberry halves add the perfect border to finish off this easy, but decidedly fancy-looking, chocolate cake.
3. Fine art finish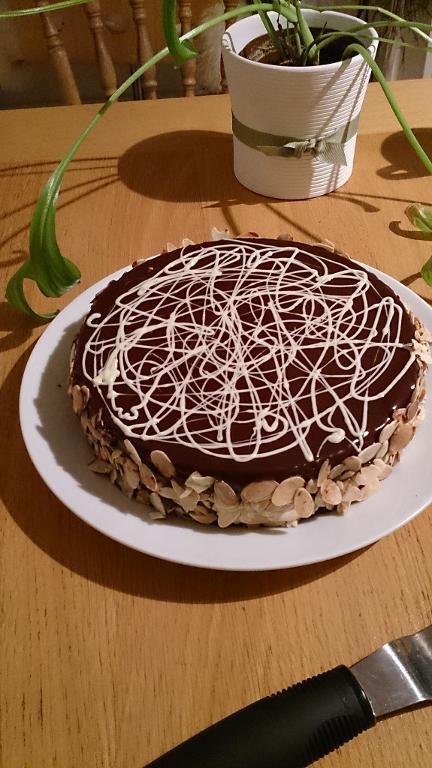 Photo via leoncatangela
Channel your inner Picasso and create a beautiful work of chocolate cake art by melting chocolate or white chocolate, and drizzling or piping it in irregular, modern art-style free-form lines all across the surface of the cake. Not only is it fun, but it creates a very unique and striking look to your finished cake. It's so easy that even kids could help, but it looks like it requires fancy pastry chef training.
4. Wraparound cookies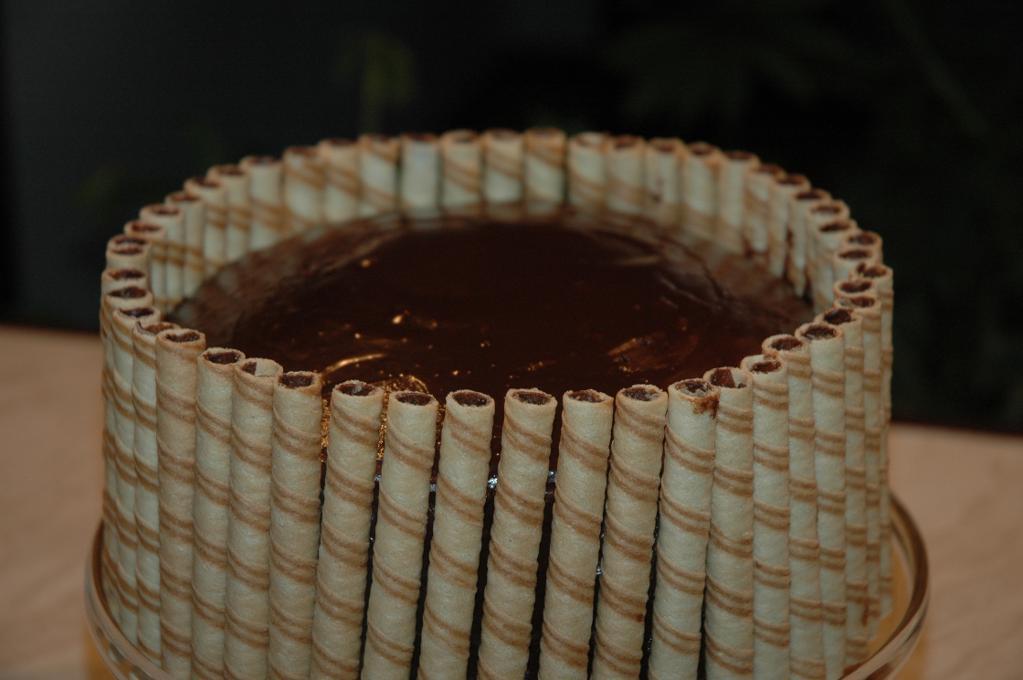 Photo via sharynlouise
What looks like an architectural wonder is actually quite simple: the perimeter of this cake is lined with tube-shaped wafer cookies. While the colors of the cookies work particularly well by adding contrast to the cake, this method could be recreated with any color of rolled cookies, tube-shaped candies, pretzel sticks, or chocolate "sticks" or "straws" (a dessert garnish made of wafer-thin rolled chocolate).
5. Fruit fiesta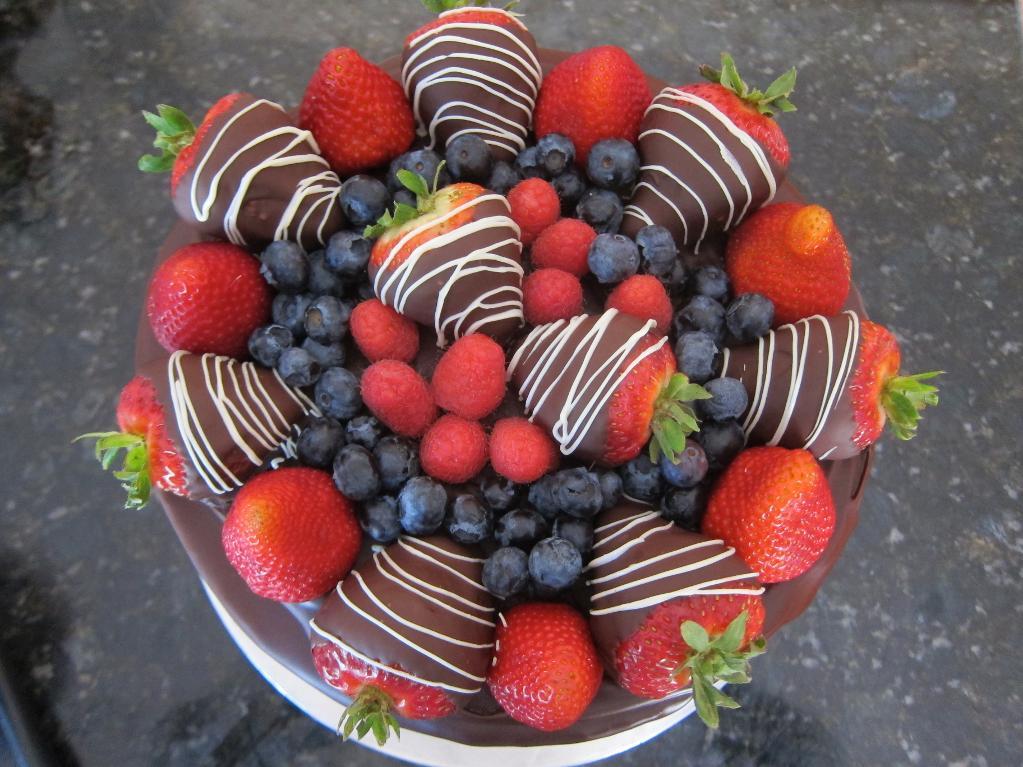 Photo via elaine truong
Here's proof that you don't have to look much further than nature's bounty to create a beautiful dessert. The top of this chocolate cake is garnished and centered with a circle of chocolate covered strawberries drizzled with white chocolate. The remaining negative space is filled in with plain strawberries and blueberries, making for a full, colorful, and chocolate-kissed effect.
6. Mixed methods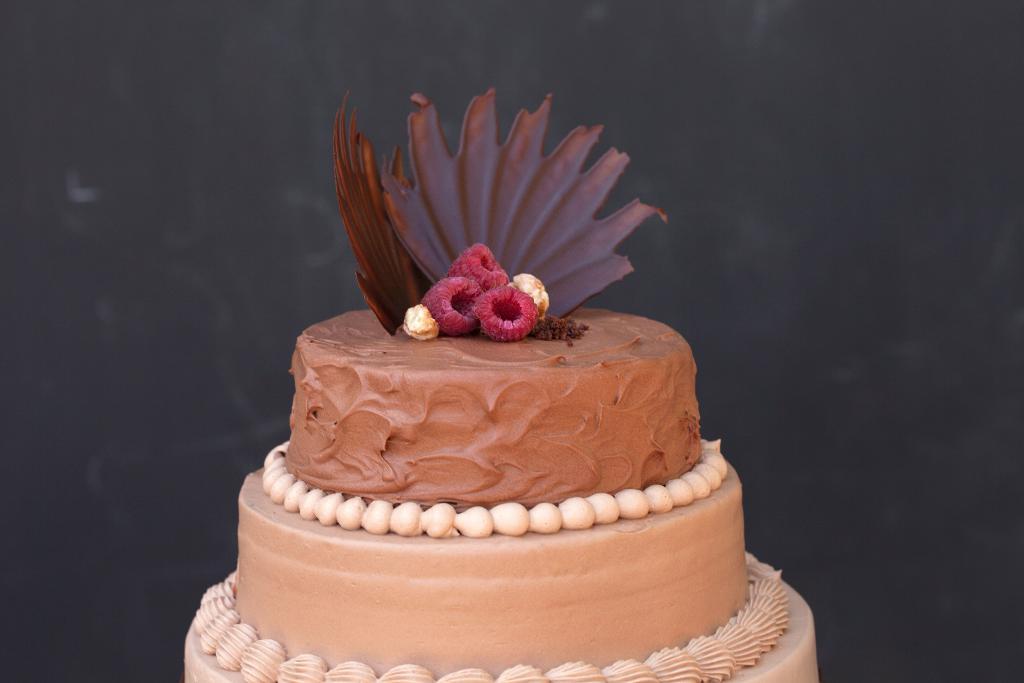 Photo via Josh Johnson
A smooth coat of chocolate buttercream. Piped shell and bead borders. Rustic cocoa buttercream. Edible chocolate garnish and fresh fruit topper. None of the methods or supplies used to decorate this cake are highly complicated.
But, the combination of all of the methods on one single cake adds up to a huge WOW-factor. It has texture, drama and beautiful contrast with varying shades of chocolate. It comes across as a far more colorful cake than the palette might suggest.
Make irresistible chocolate cakes!
Enroll in these HD video lessons to learn how to bake, fill and frost cakes that will make chocolate-lovers swoon and bring clients back for more. Enroll Now »