>Calling all chocolate lovers! If you're constantly in the mood for something chocolatey (like I am) this low-effort chocolate quick bread recipe just might change your life.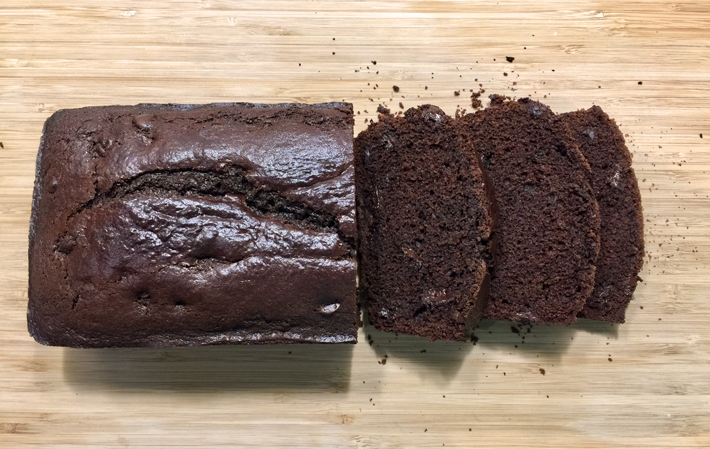 What's the best way to eat this chocolate bread?
There are so many wonderful ways to enjoy this bread! Have a warmed slice in the morning with butter or cream cheese for a quick and satisfying breakfast to go. Enjoy a slice as a midday snack, or indulge yourself with a slice with whipped cream or à la mode after dinner.
Seriously, this chocolate bread is just like eating cake — but much more dynamic because it travels well, is easily consumed and leaves you with a lot less guilt.
Once this bread is baked and cooled, I like to slice it thick, wrap each piece in plastic wrap and store them in the fridge. Grab a slice in the morning and take it with you to eat whenever you wish!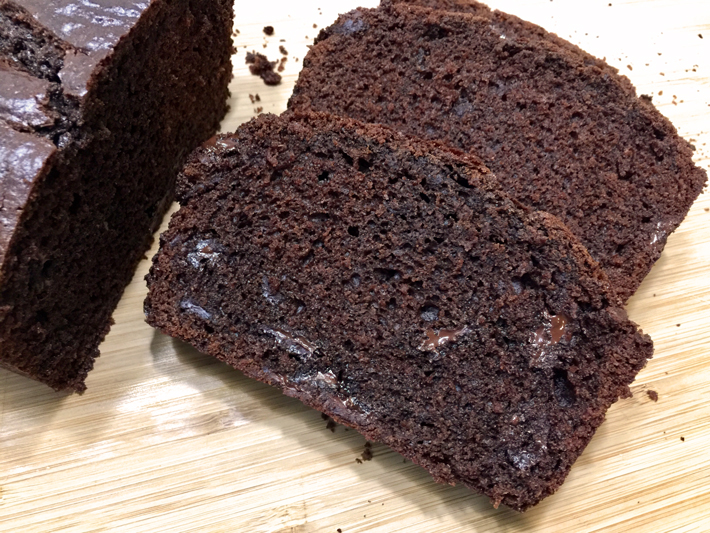 Chocolate quick bread
Yields one loaf.
1½ cups flour
⅓ cup unsweetened cocoa powder
1 cup brown sugar
½ teaspoon salt
1 teaspoon baking soda
½ cup (one stick) unsalted butter, melted and cooled
3 eggs at room temperature
½ cup plain Greek yogurt
1 teaspoon vanilla
1 cup bittersweet or dark chocolate chips
½ cup chopped pecans (optional)
Step 1:
Preheat your oven to 350 F. Grease a 9-by-5 inch loaf pan.
In a bowl, whisk together all the dry ingredients: flour, cocoa powder, brown sugar, salt and baking soda. Make sure to break down those brown sugar lumps!
Step 2:
In another bowl, whisk together all wet ingredients: butter, eggs, Greek yogurt and vanilla.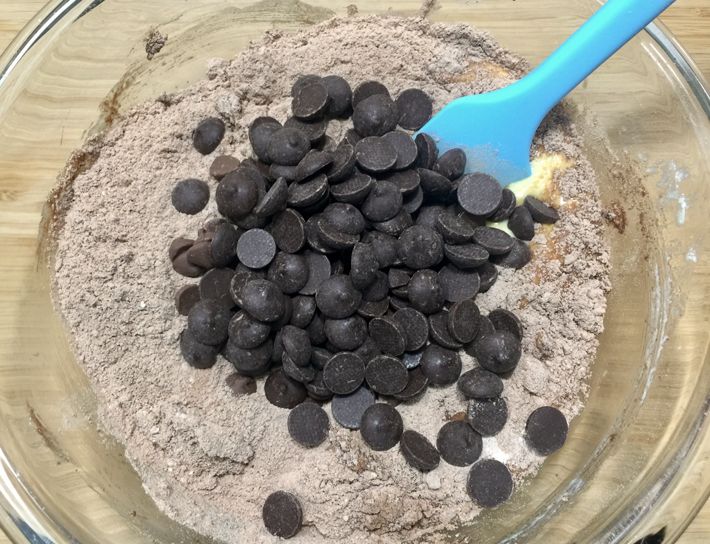 Step 3:
Add dry ingredients and chocolate chips into the wet bowl. Use a spatula to fold and combine everything together. Make sure not to over mix!>/p>
Step 4:
Once there is no trace of flour, give it another good stir and pour the batter into the greased loaf pan. Bake for 50 minutes or until tester comes out clean.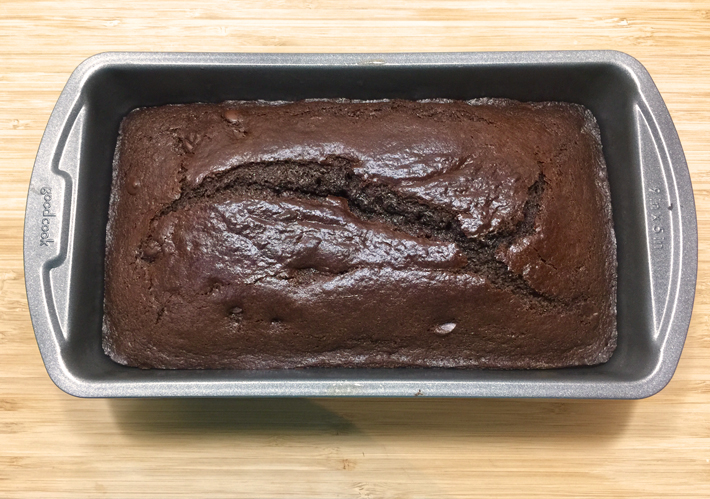 Step 5:
Let the loaf cool in the pan for 5-10 minutes; then turn it out onto a wire rack. Slice and serve warm or let it cool completely — it's delicious either way!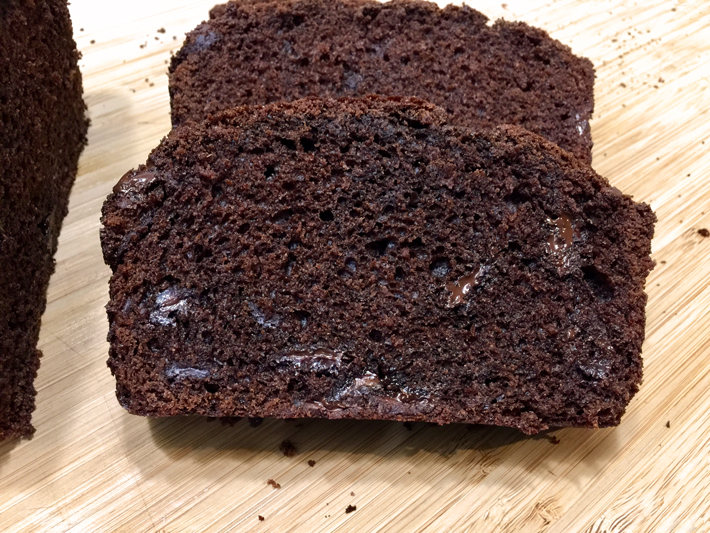 Enjoy! I'd love to know what you'd eat with your slice — tell me in the comments below.