What is chess pie? It's an unusually named dessert that has nothing to do with the popular board game. It's a classic Southern custard pie made with milk, sugar, eggs and cornmeal. The short ingredient list – ingredients that you probably have in your kitchen right now – is one of the reasons that this pie has enjoyed such lasting popularity, in addition to the fact that the finished pie is absolutely delicious.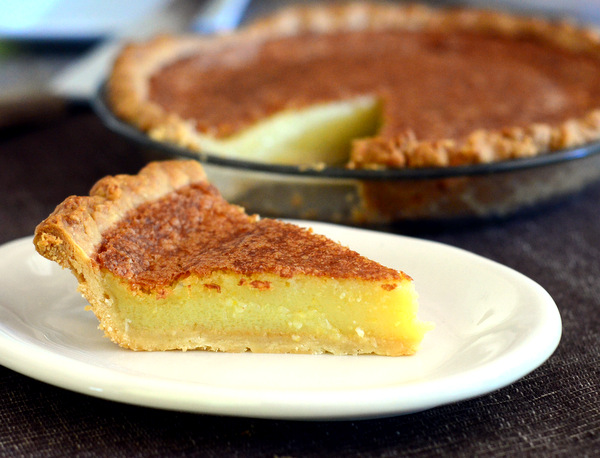 Get classic Southern pie recipes!
Learn how to make chess pie, fruit pies, meringue pies & other blue ribbon-worthy desserts that delight with every bite in the online class Classic Pies Made Easy. Enroll Now »
How to make chess pie
Chess pie filling is exceptionally easy to make. The ingredients for the filling are simply whisked together and poured into a pre-baked pie shell, then the filling is baked until it is set. Many custard pies contain quite a bit of milk and are so delicate that you run the risk of breaking the custard if your oven gets too hot. Though this is a custard pie, it contains a large quantity of sugar and that gives it a lot of stability, as well as a nice sweetness. The cornmeal also helps to thicken and stabilize the pie filling, giving it a trace of sweet-corn flavor and a hint of texture that you won't find in other custard pies. 
It is important to pre-bake your pie shell for this chess pie recipe. While you do need to allow time for the pie crust to cool down before using it, the results are well worth the wait because a pre-baked shell will not get soggy when you add the filling. This pie does not have a particularly long baking time, so a pie crust that hasn't been pre-baked will not have enough time to bake through.
If you want to save some time, you can use a graham cracker crust with this filling recipe and still get great results. That said, the contrast between a buttery, flaky pie crust and the tender, vanilla custard filling is fantastic and well worth investing a bit of extra time to achieve.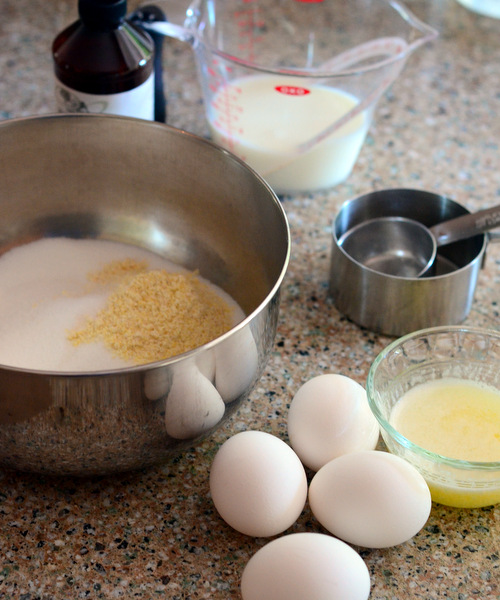 Three simple chess pie recipe variations
The filling is so basic that it is easy to put different flavor variations on this pie. While I've flavored this recipe with vanilla, you should feel free to get creative and add your own twist.
Citrus
To infuse a little lemon or orange into your pie, simply stir a tablespoon or so of zest into your filling before baking.
Spices
Add 1 teaspoon of ground cinnamon, 1 teaspoon of ground ginger or 1/4 teaspoon of ground nutmeg to your filling before baking to spice things up!
Chocolate
A combination of dark chocolate and cocoa powder can turn chess pie into a chocoholic's dream.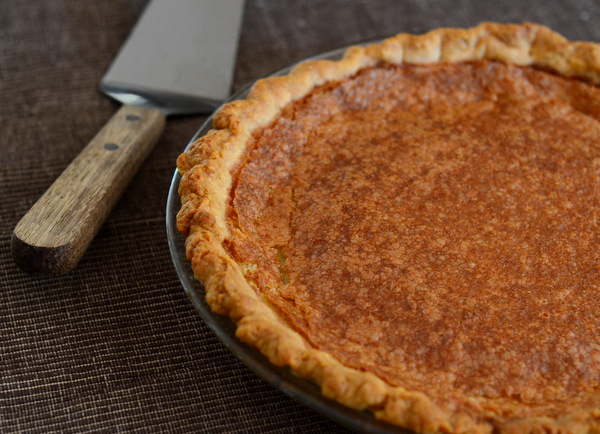 Classic vanilla chess pie recipe
Serves 8-10
Ingredients
9-inch pie shell, pre-baked and cooled
1 3/4 cups sugar
2 tbsp cornmeal
1/2 tsp salt
4 large eggs, room temperature
1/4 cup butter, melted and cooled
2/3 cup milk
2 tsp vanilla extract
Step 1:
Preheat oven to 350 F.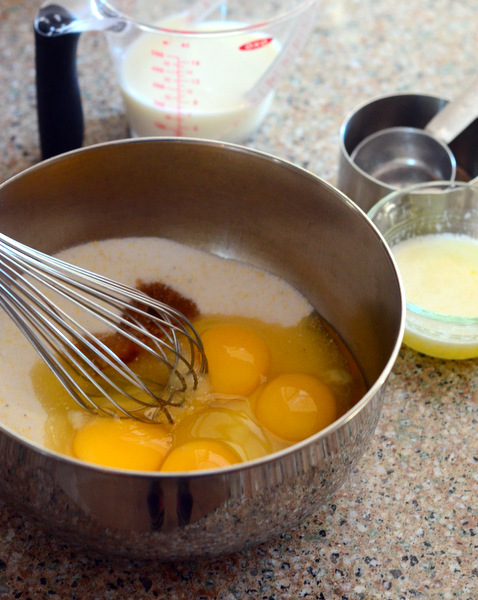 In a large bowl, whisk together sugar, cornmeal and salt to combine. Whisk in eggs, followed by butter, milk and vanilla. Whisk until mixture is smooth, about 1 minute. Pour filling into prepared pie crust.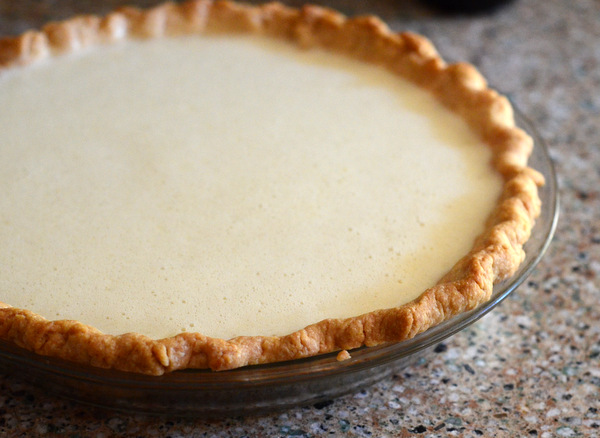 Step 2:
Bake for 45-50 minutes, or until the filling of the pie is set and jiggles only slightly when you gently shake the pie plate. The top of the pie will be golden brown.
Allow pie to cool completely before slicing.
Pie can be stored at room temperature or in the refrigerator.
Get classic Southern pie recipes!
Learn how to make chess pie, fruit pies, meringue pies & other blue ribbon-worthy desserts that delight with every bite in the online class Classic Pies Made Easy. Enroll Now »