Spring is made all the more magical once these infamous delicate blossoms appear as if over night. Cherry blossoms are wonderfully pretty flowers to see lining busy streets and flourishing in gardens, but they are also one of our favorite blooms to recreate in sugar form!
They are simple and unassuming enough to be perfect filler flowers perched next to ruffled gum paste flowers, but they're eye-catching enough to adorn multiple tiered wedding cakes on their own too. Read on for our tutorial on how to create unwired sugar cherry blossoms for your next design!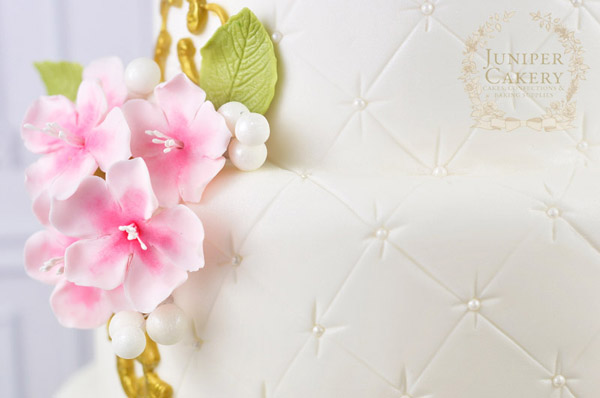 All photos via Juniper Cakery
Follow along to make cherry blossom gum paste flowers that are perfectly sweet for any cake!
Materials needed:
Soft pink gum paste
5-petal blossom cutter
Ball tool
Cornstarch to dust surface
Tapered star tool
Pink petal dust (darker than your gum paste)
Edible glue
Small floral stamens
Flower foam pad
Fondant rolling pin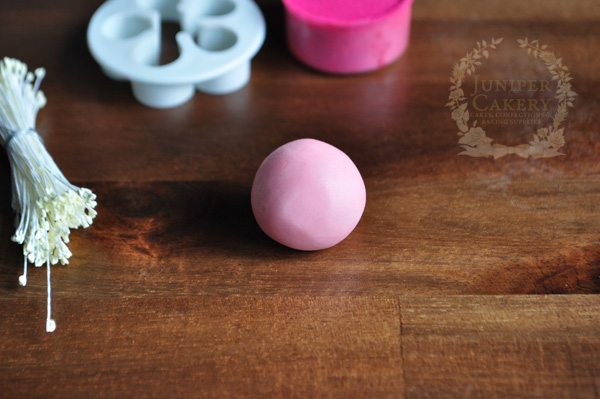 Step 1:
Begin with a smooth round ball of pink gum paste. Keep rolling it between your palms to get rid of any cracks or creases.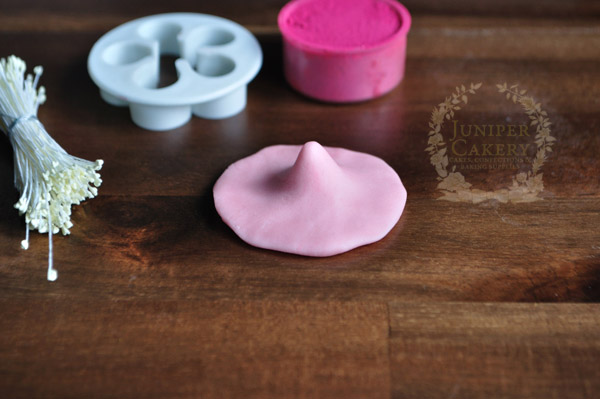 Step 2:
Create a witch hat-like shape from your ball of gum paste. The peak should be slim enough to fit through your blossom cutter, but substantial enough for you to hold and work with.
To form this shape we press the gum paste ball down lightly on a flat surface and mold the top into a tip.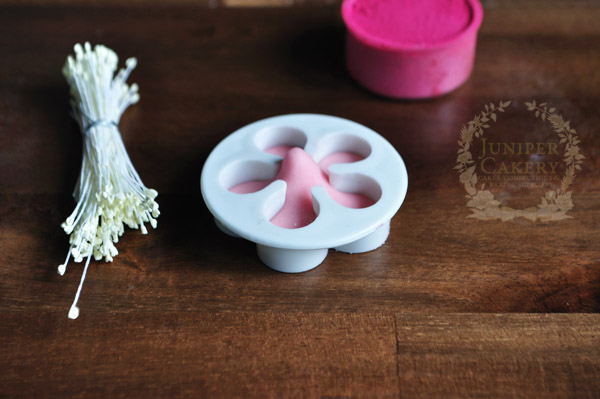 Step 3:
Take your blossom cutter and feed the tip through before pressing down and cutting out your 5 petal shape. You can flip the cutter over with the gum paste shape still inside to quickly smooth and tidy up the edges of the petals.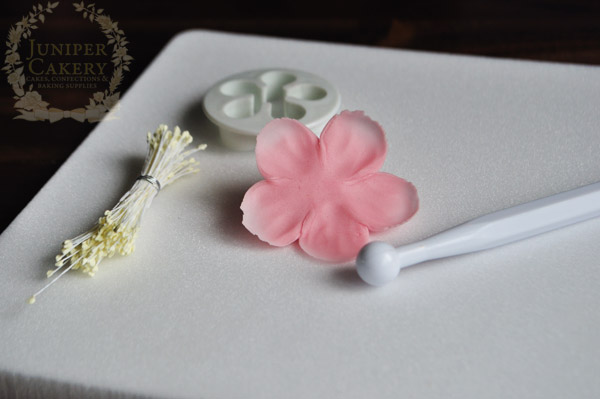 Step 4:
Take a ball tool and thin the edges of the petals. To get a slight veined effect we ruffle out the petals slightly going with the length of the petal instead of running the ball tool along the edge.
Don't worry if the petals on your blossom(s) look a little jagged as lots of real cherry blossoms have slightly rougher edges too!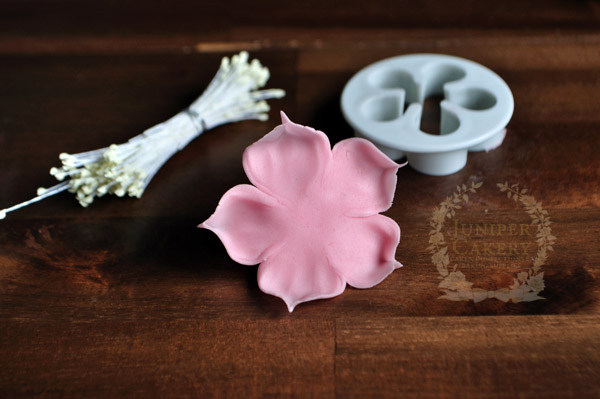 Step 5:
To create a more stylized look taper in and pinch each petal with your thumb and forefinger.
You can also gently push each petal a different way or in another direction for a more realistic look.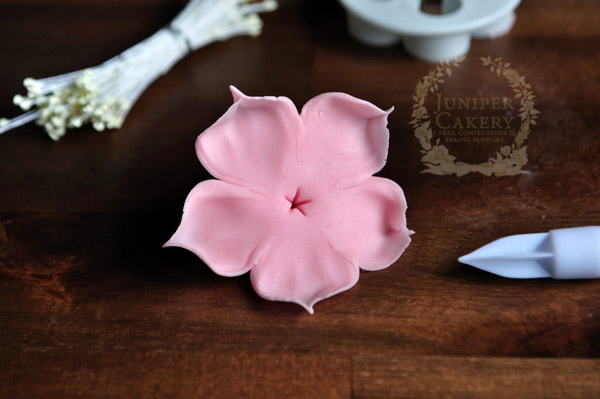 Step 6:
Take your tapered star tool and press into the center of your blossom. Try to match each point to where each petal ends.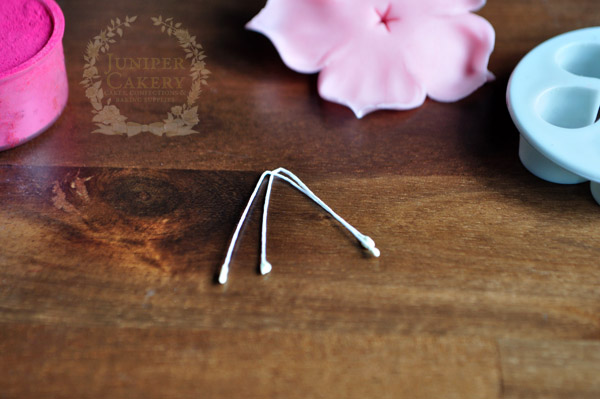 Step 7:
Take some floral stamens and fold them in half. For a wilder look try using around 5 stamens which will create a fuller look.
Paint a small amount of edible glue onto the bottom half of your folded stamens and gently push into the center of your blossom.
To create wired cherry blossoms fold your stamens and using floral tape attach them to floral wire. Once secure push the wire through the center of your blossom.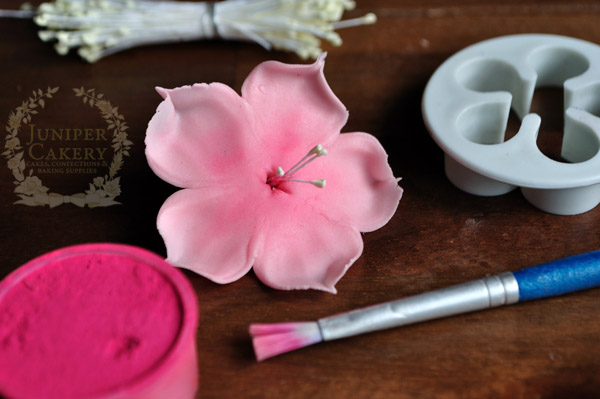 Step 8:
Finally, add some extra color and dimension to your sugar cherry blossoms with a little petal dust! Steam quickly to hold in the dusting.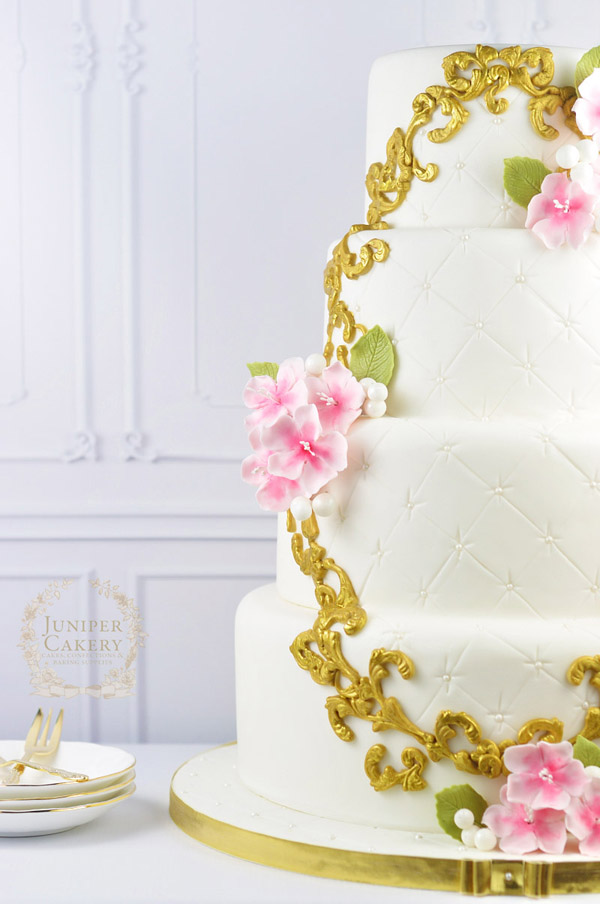 Psst…Bonus tip!
these sugar cherry blossoms can also be created in slightly different color palettes to help make pretty blooms such as damson blossoms or bright apple blossoms too. Play and experiment with textures, stamens and colors to create a variety of fabulous fantasy blossoms — perfect for cakes that need an extra statement!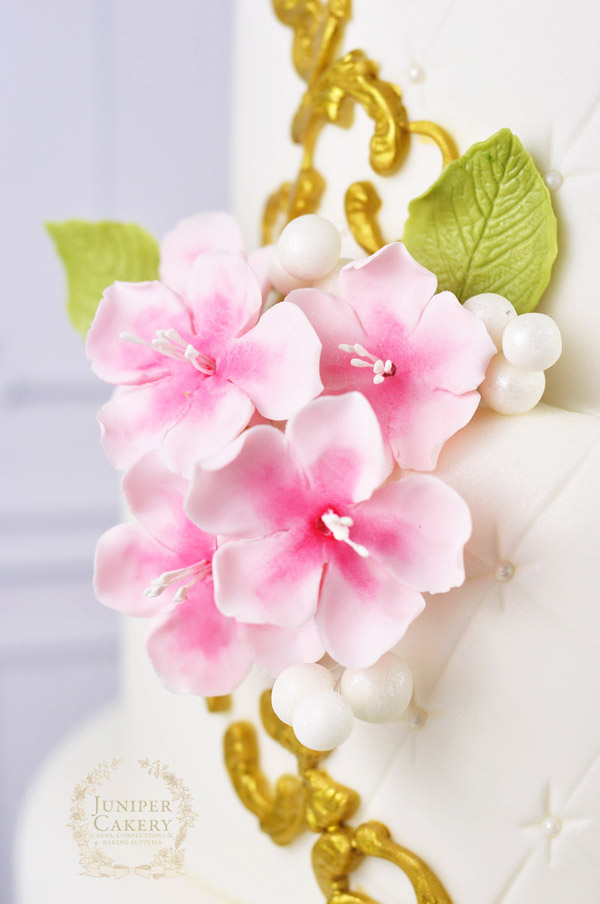 Explore the beauty of rustic chic arrangements!
Take your clients' breath away with alluring focal points of gum paste fruit, foliage and flowers. Enroll Here Now »