Hand-cutting chenille quilts is a technique that has been around a long time, but it's starting to experience some resurgence as modern quilters are rediscovering traditional designs.
Chenille quilts and blankets feature a standard quilt top (usually a wholecloth focus fabric) with flannel layers on the back, cut to give the quilt a fuzzy, lofty appearance and feel. They're perfect for quilting small projects, like lap throws and baby gifts. The best part? No batting required!
Making chenille looks complicated, but with a walking foot and one special tool called a chenille cutter, it's actually an easier and cheaper way to craft a quilt.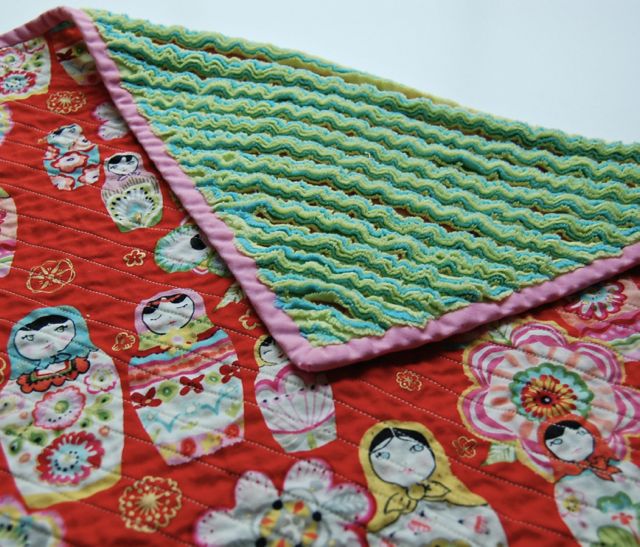 Matryoshka chenille quilt via The Little Donkey
In order for your flannel back to "fluff up" the right way, it needs to be cut on the bias. The best and easiest way to do this is to plan on a square quilt. For my baby blankets, I usually plan on 40" for each side, and then trim a few inches after quilting. Anything larger will actually be quite heavy as we're working with four layers of fabric!
Here's what you'll need:
One 40" square cotton print of your choice for the quilt top
Three 40" square cuts of coordinating flannel (either solids or prints; the print itself won't be visible because the flannels will fray to make the chenille)
A sewing machine with walking foot and guide
A chenille cutter (available at major fabric stores for approximately $15) or a very sharp pair of fabric scissors
Bias tape for binding
Sewing notions, including lots of thread for quilting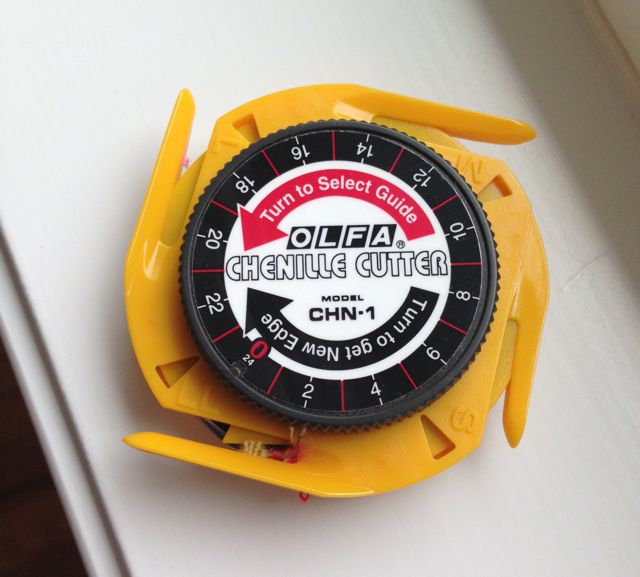 Making your chenille quilt
Step 1.
Once you have cut your pieces, layer the three pieces of flannel onto the back of the focus fabric and baste using your preferred method. Congrats! Your "piecing" is done. (See? Told you it was easy!)
Step 2.
Now for the quilting, which is the most time-consuming step. Using a washable fabric marker, draw a diagonal line on the flannel between opposite corners (dividing your quilt in half). This will be the center line of your quilt and will ensure that you are quilting and cutting perfectly on the bias. With your walking foot, stitch this entire line. Then insert your quilting guide and quilt straight lines, .1/2" to .3/4" apart, covering the entire quilt in parallel diagonal lines. Expect this step to take you a couple of hours and a lot of thread; it's a lot of stitching!
Step 3.
Once you've finished the quilting, it's time to cut channels between each line of stitches. With the top side of your chenille quilt facing down, insert the flat side of your chenille cutter (or the blade of your fabric scissors) in between the quilt top and the flannel layers. Slice the three flannel layers all the way across the quilt, taking care not to cut the quilt top. Repeat for each channel.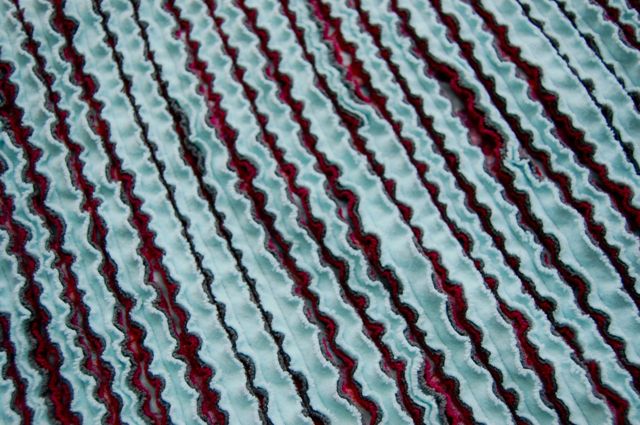 Chenille quilt back via The Little Donkey
Step 4.
With your ruler and rotary cutter, square up your quilt. Next, bind the chenille quilt using the method of your choice — you can even bind with glue. Then for the easiest part: throw it in the washer and dryer! The washing process is what makes the flannels turn into your fuzzy quilt back.
Note: I recommend using at least two Shout Color Catchers to prevent the flannels from bleeding onto your quilt top.
And you're done! I love how the different colors fuzz up together on the back. The more the quilt gets washed and dried, the softer the flannel will become.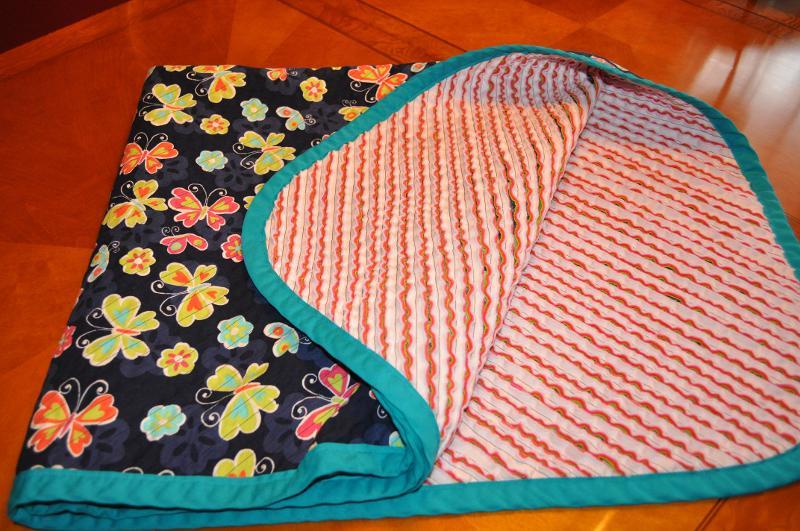 Faux Chenille Baby Blanket project via Craftsy member tashab
What tips do you have for making chenille quilts?