Striking chalkboard cakes have been a growing trend for a while with lots of quirky chalkboard wedding cakes appearing on various blogs, portfolios and Pinterest boards. Recently, we were asked to create lots of sweet shabby chic-inspired chalkboard cupcakes for a vintage-glamour themed wedding. This technique was so fun and amazingly simple, we thought we'd show you how to recreate this rustic effect for your next cake design or cupcake project!
Find out how to create an edible chalkboard effect — perfect for carefree weddings or vintage-inspired parties!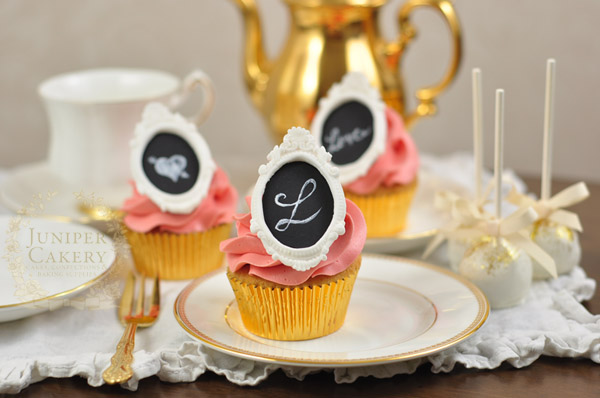 All photos via Juniper Cakery
Materials needed:
Black fondant
Plaque cutters
Fondant rolling pin
Cornstarch to dust surface
Frozen white candy melts or icing whitener or white petal dust mixed with a little vodka
Paintbrush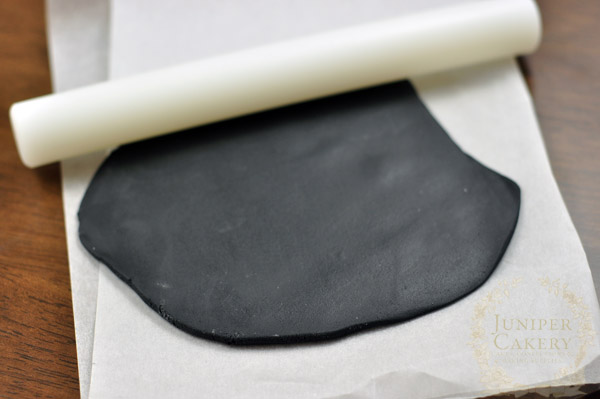 Step 1:
Roll out some black fondant around a little thicker than fondant you would normally ice a cake with. We've found that thinner pieces of fondant doesn't really yield the same look or feel of a real old-fashioned chalkboard.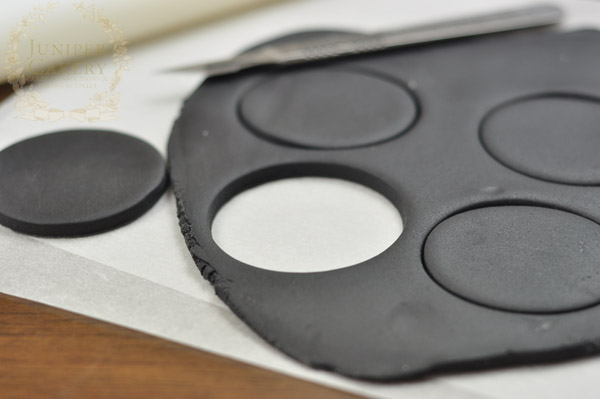 Step 2:
Cut out your topper(s) or plaque(s) and leave to fully dry and set. If you choose to utilize frozen candy melts to write your message or draw your design this is a particularly important step. The fondant surface needs to be completely dry and hard in order to withstand the candy melt chalk or else you'll be left with a rather unsightly scratched surface.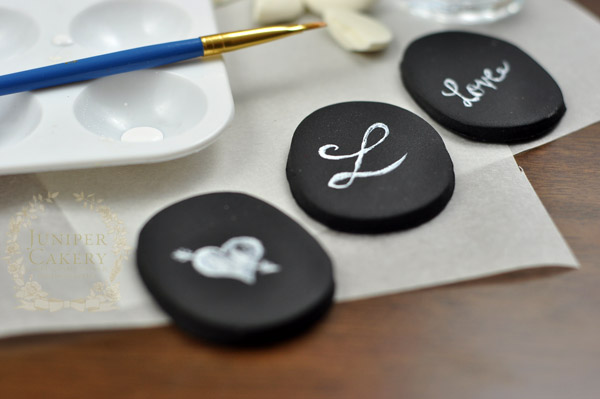 Step 3:
To add written chalk detail to your plaques you can use frozen bright white candy melts. This creates the most realistic chalk look, however, it isn't the best if you need to write small or draw anything in detail. For better control and a more defined look we used some handy icing whitener and a dry paintbrush. If you don't have this to hand some white petal dust mixed with a little vodka to create edible paint works incredibly well too!
Remember that if you are painting use a dry paintbrush and wipe or blot any excess edible paint off of the brush. This helps to create a dry sketchy look that chalk would create!
If you want a more messy look or to make your chalkboards look as if they have been used over time simply brush your surface with a little icing sugar or white petal dust!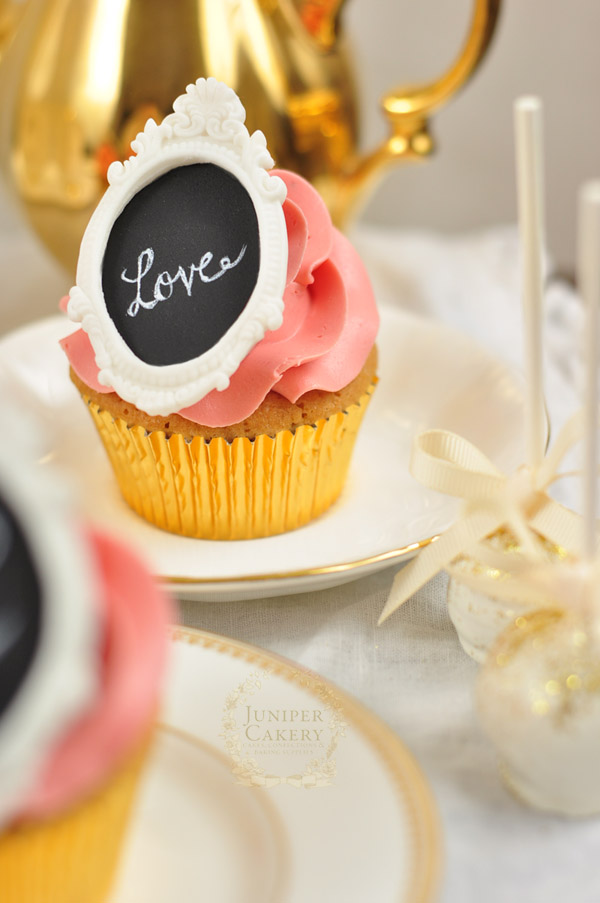 This effect is so playful and eye-catching. It works wonderfully on black flood iced cookies for back to school treats and even works wonderfully well for gorgeously unique wedding tiers and dessert tables. We love the idea of creating chalkboard cupcake wedding favors that also act as place cards or thank you notes!
Why not even create a sweet first day of school (or collage) cake with a heartfelt message, adorable character and fun hand-painted illustrations? The possibilities or endless with this quick and easy technique!