Have you ever used catalyst wedges? No, we're not talking about a type of sky-high summer footwear. Catalyst wedges are a unique artistic tool. Yes, they can be used to create paintings, but there are tons of other creative ways to use catalyst wedges in your art. 
Made from a heat-resistant, flexible silicone, catalyst wedges aren't quite a brush or a palette knife, but can be used for many of the functions performed by those tools. They can also be used to perform a variety of other functions, from adding texture to ceramics to imparting a unique finish to watercolor wash, to adding cool effects to batik or wax resist painting.
Here are just a few of the creative ways you can use catalyst wedges in your art.
Use catalyst wedges with encaustics
Did you know that catalyst wedges are heat resistant? It's true: they can withstand temperatures up to 450 degrees F. This makes them a great tool for encaustic work, which requires a heated palette. The flexible silicone makes them able to create all sorts of interesting shapes and forms that would otherwise be difficult to attain with the heat required to create encaustic. 
Photos and art via CakeSpy
Jazz up batik or wax-resist paintings
Whether you're creating an authentic batik piece or a batik-inspired piece using watercolor, catalyst wedges can help you attain some visually fascinating effects. Using the wedge to apply wax to a piece, or coloring in with the wedge can help create lines within your batik for an easy way to attain an interesting look. 
A catalyst wedge can also be used to create a batik-style watercolor, by applying masking fluid on to your page using the wedge, then painting over the dried masking fluid with watercolor. Once the watercolor dries, remove, and you'll find a very cool looking piece. While the image above is abstract, the catalyst wedge can be used to make more representational imagery, too.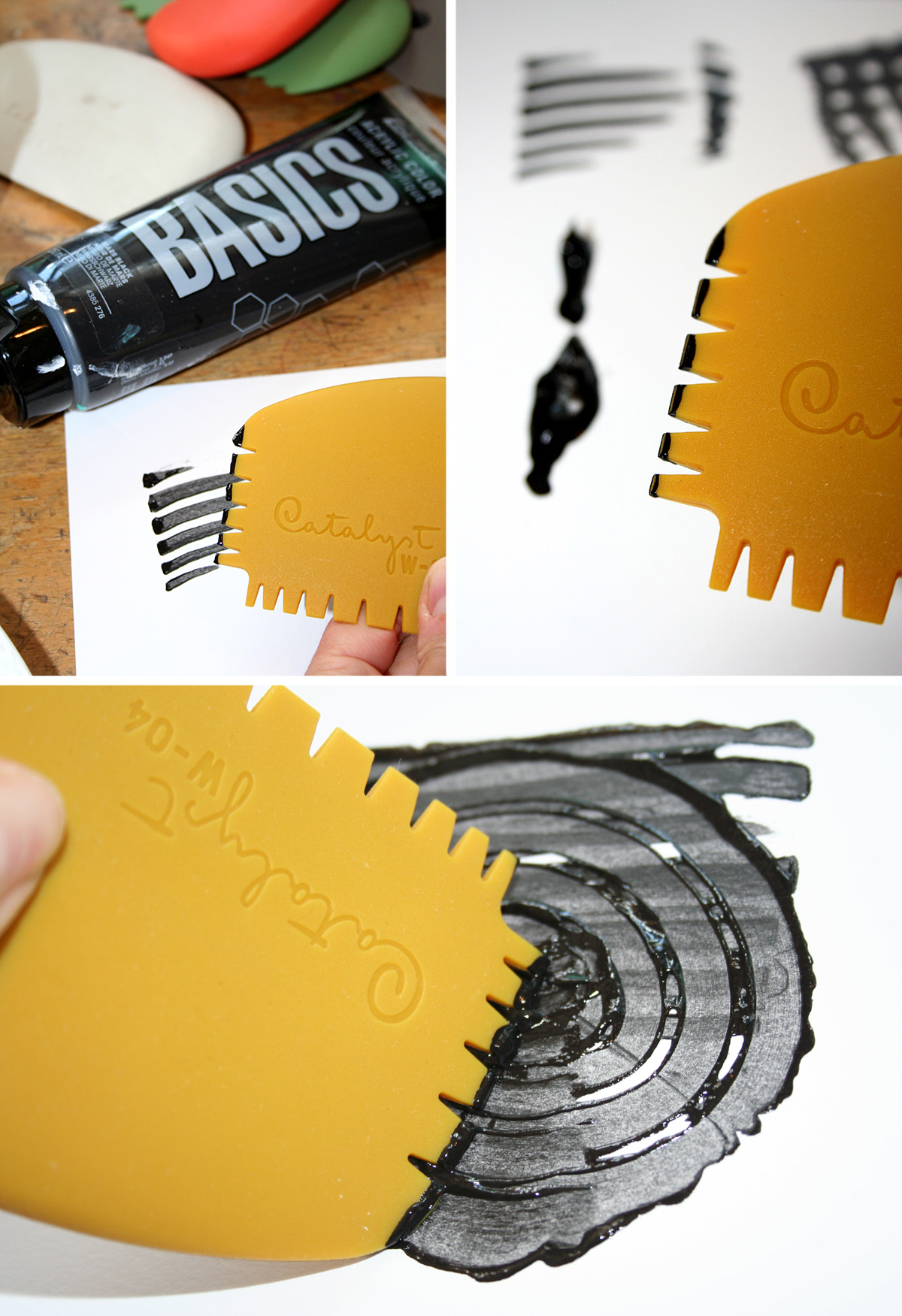 Create lines and textures with acrylic paint
Catalyst wedges are great for either adding texture to acrylic paint which is freshly applied with a paint brush, or they can be used to directly apply the paint to canvas or paper for a painterly effect. Differently shaped catalyst wedges can be employed to make specific effects, such as the texture of a vinyl record, or simply to distort or add a more abstract, tactile texture to a portion of your artwork.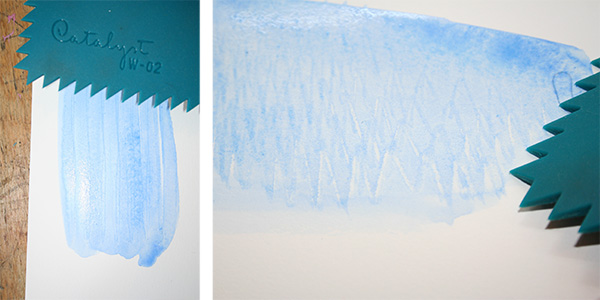 Add texture and panache to watercolor washes
For a subtle texture in your watercolor wash, run a catalyst wedge over a patch of still-wet watercolor paint. Depending on which catalyst wedge you use, you'll add varying texture to your wash. Twist or bend the wedge to create even more involved effects. 
This is an easy way to add a little intrigue to an otherwise subtle and understated watercolor wash.
DIY collage paper 
Here's a fantastic way to apply either of the two methods mentioned above: create abstract patterns using paint applied or manipulated with catalyst wedges. Then, once the paint dries, cut the paper in either squares or irregular shapes, and use it to create mosaic-like pieces or employ the pieces as collage elements.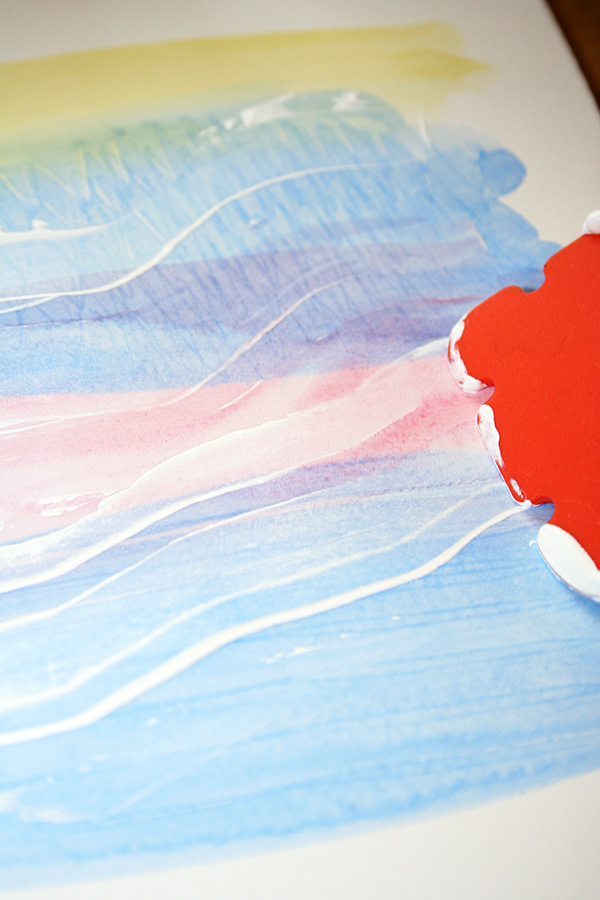 Create dimensional mixed media pieces
You can use catalyst wedges to create interesting effects with mixed media. For instance, you could create a watercolor wash and then apply white acrylic paint on top using a catalyst wedge, for a ghostly look and fascinating play of color and light; you could use the catalyst wedge to apply metallic effects to an otherwise flat gouache piece. But really, the possibilities are virtually endless.
Create textures in ceramics
Catalyst wedges are not limited to just painting projects. You can use them to create interesting textures and forms in ceramics, too. You can use the wedge while your piece is on the wheel, or use it to create textures on flat pieces. Either way, once fired, the ceramics will have a fascinating finish.
Have you ever used catalyst wedges?
Use Scraps for Stunning Paper Crafts
Learn 6+ ways to transform leftover paper scraps into drool-worthy projects.Get My FREE Guide»