Need a new baby gift idea? Car seat canopies are a must-have — they block the sun, wind, noise and more while keeping baby incredibly cozy.
Check out 9 of our favorite crochet carseat canopy patterns here!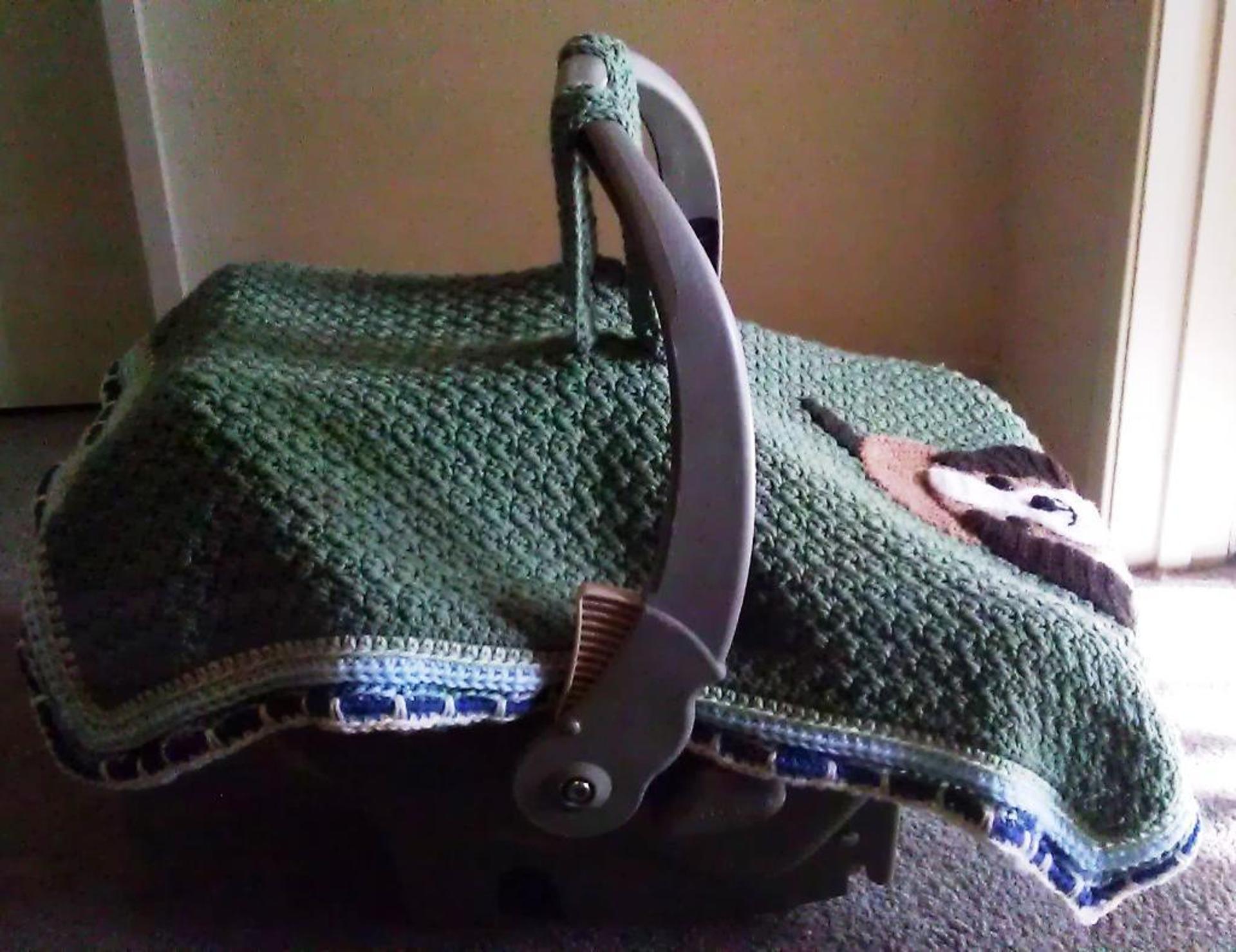 Photo via AngelRoseLite
1. Basic Car Seat Tent
Easy button-on straps keep the fabric in place over the carseat. The canopy uses basic crochet stitches combined with post stitches that bring extra texture and thickness to the design — texture that helps to block out sun, light, wind, cold and noise. Add crochet appliqués of your choice as decoration.
Photo via Heather's Craft Corner
2. Waffle Stitch Car Seat Canopy Blanket
The photo above gives you a great idea of how to add straps to any baby blanket to transform it for a carseat. This design is worked in the waffle stitch, another great texture for a cozy blanket. I love the combination of a variegated yarn for the border and straps with a white yarn for the bulk of the cover.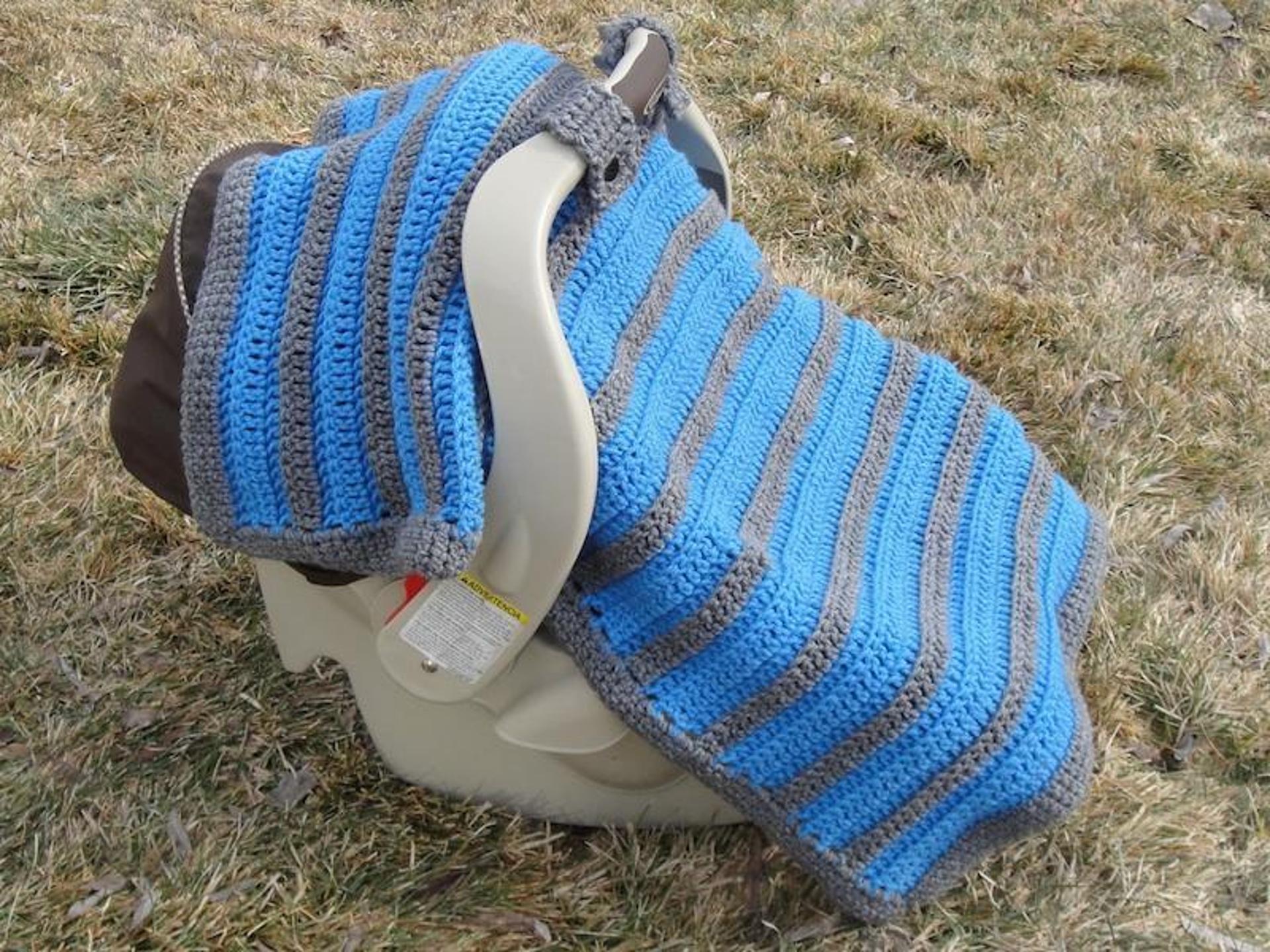 Photo via Heather's Craft Corner
3. Simply Sweet Carseat Canopy
This striped pattern gives you a chance to combine two colors for a striking design. Working in the back loop only creates ribbed design, making it look like the smaller stripes are standing up off of the blanket. The neat effect is fun to play with and creates a texture that will feel good to baby's reaching hands.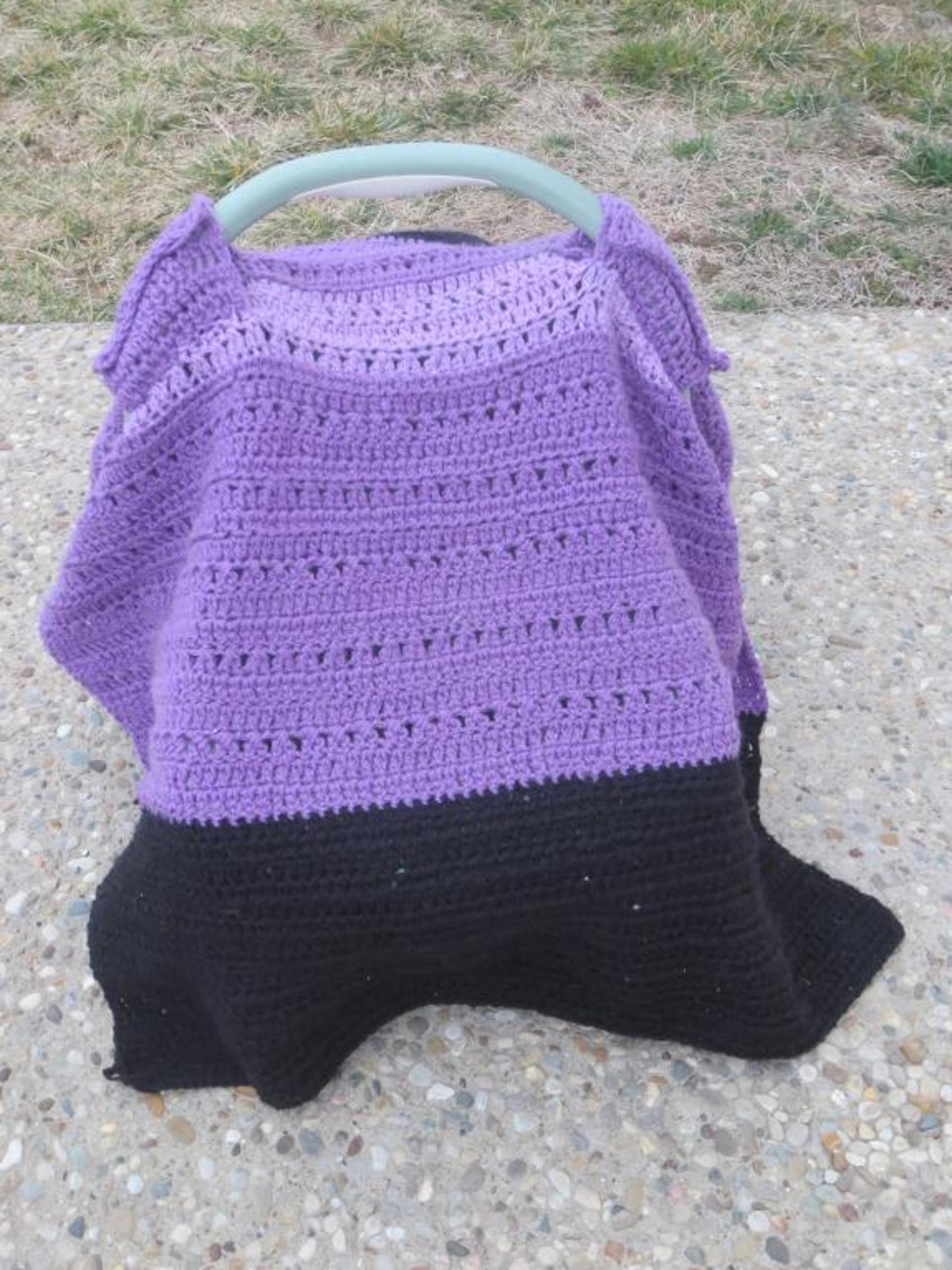 Photo via Marissa Arenas
4. Car Seat Canopy
The wider straps on the blanket make it look a little bit like a dress, an effect that you can exaggerate with your choice of buttons and addition of tassels. Plus, the whole design can look totally different based on how many colors you use.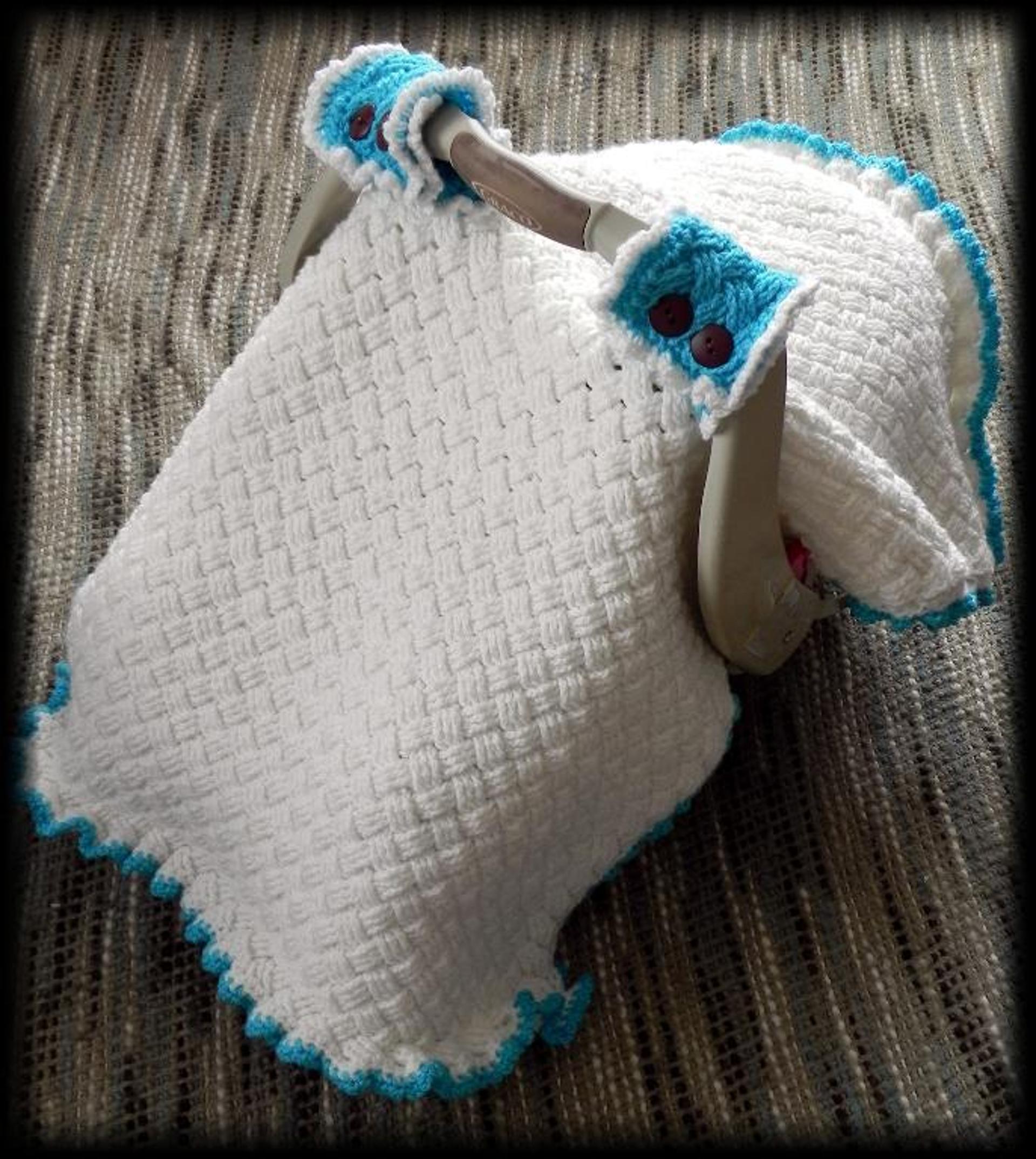 Photo via Yarn & Hook
5. Woven Car Seat Canopy
The post stitches create a really dense, warm texture and are fun to stitch! This canopy is particularly great for winter — in fact, it was designed to match a Winter Car Seat Blanket. Made primarily in one color, a second complementary color gives a beautiful pop to this pattern.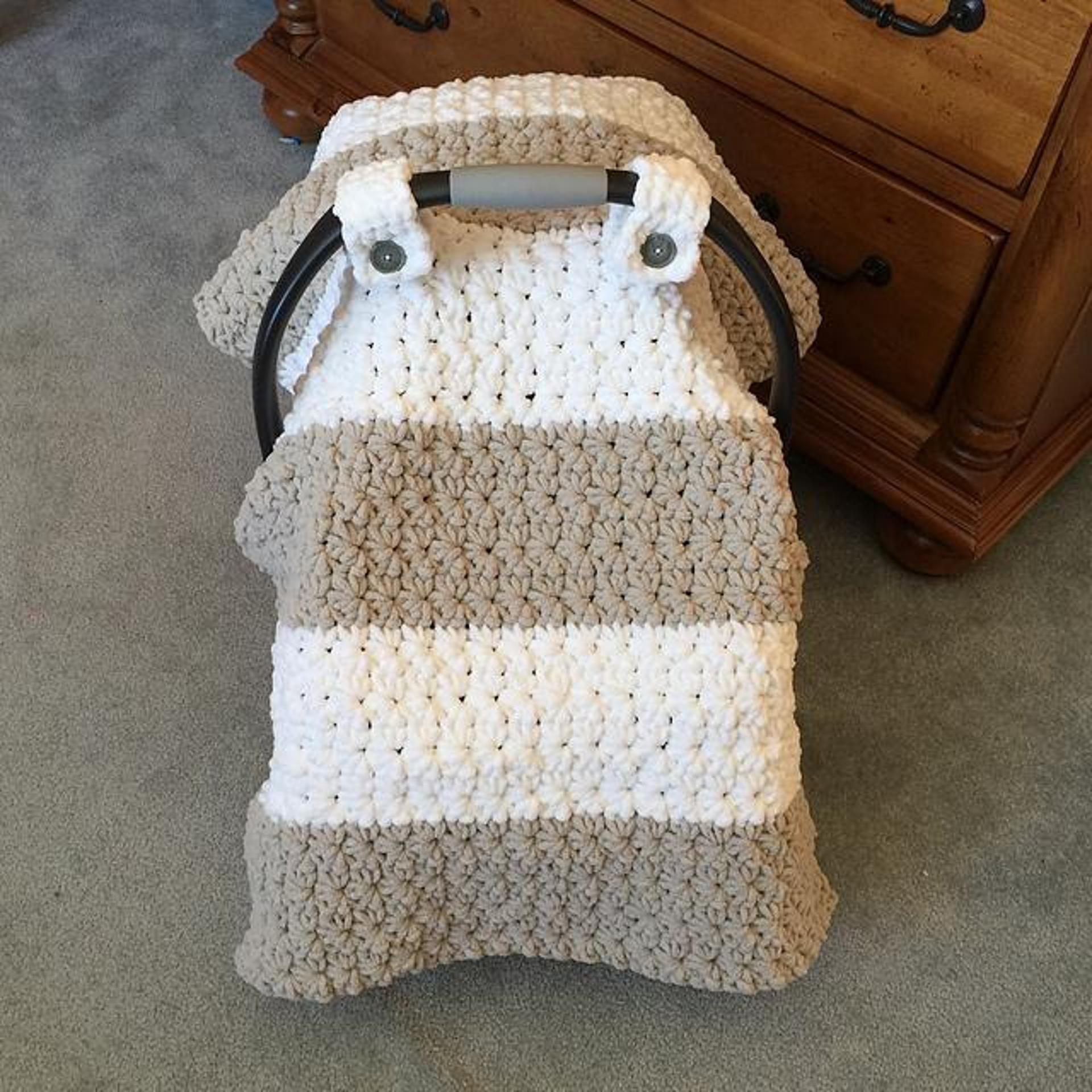 Photo via Crochet by Jennifer
6. Chunky Star Stitch Canopy Cover
If you're seeking a thick, warm blanket that works up quickly but still has an interesting stitch, pick this pattern. It's great for a last-minute baby shower gift, too.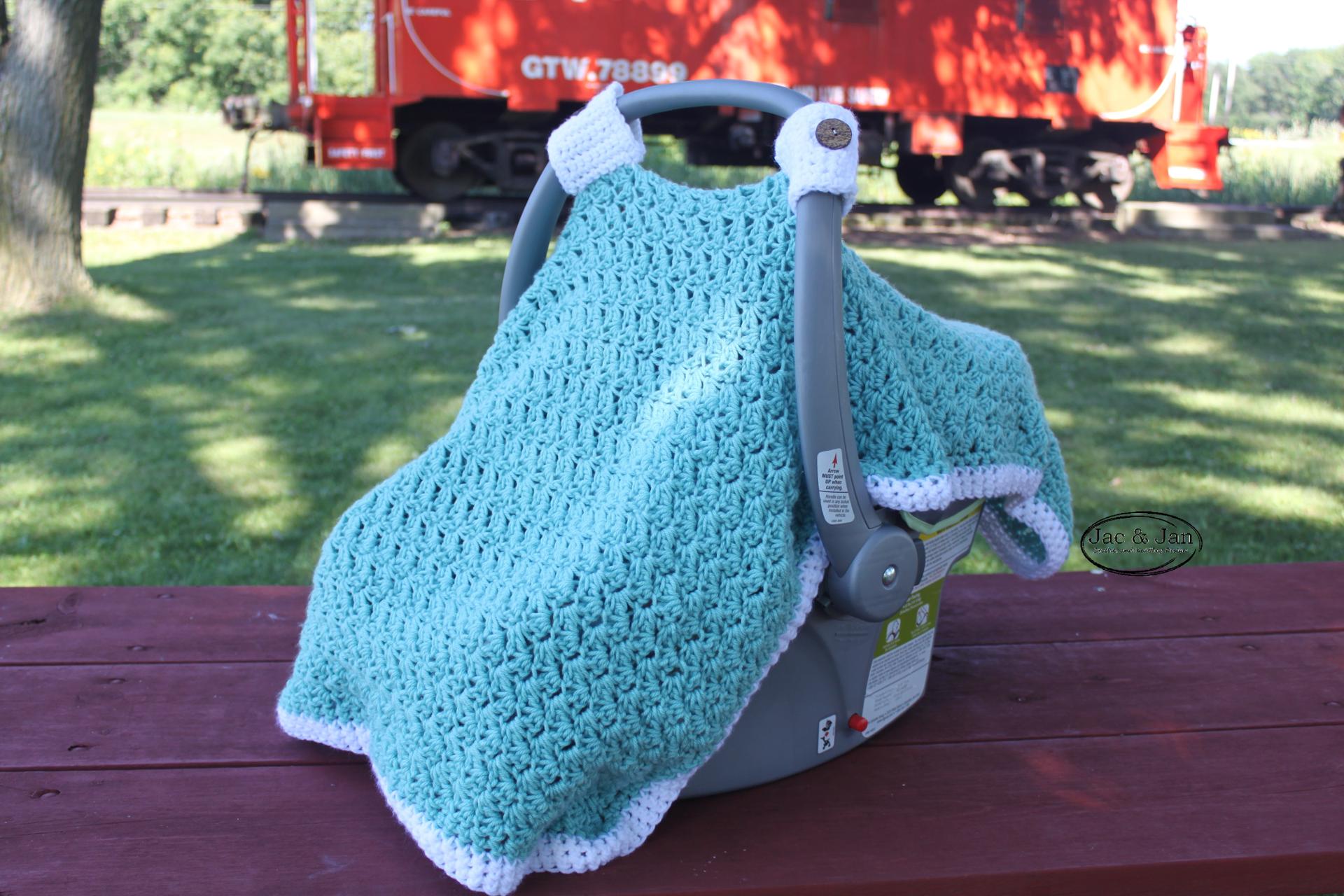 Photo via Jac & Jan
7. Charleston Car Seat Cover
Worsted weight yarn works up quickly but is lighter and breezier than designs worked with bulky yarn. This is one in a set of patterns that all use the same technique — make a matching Charleston shawl for a mommy-and-me look.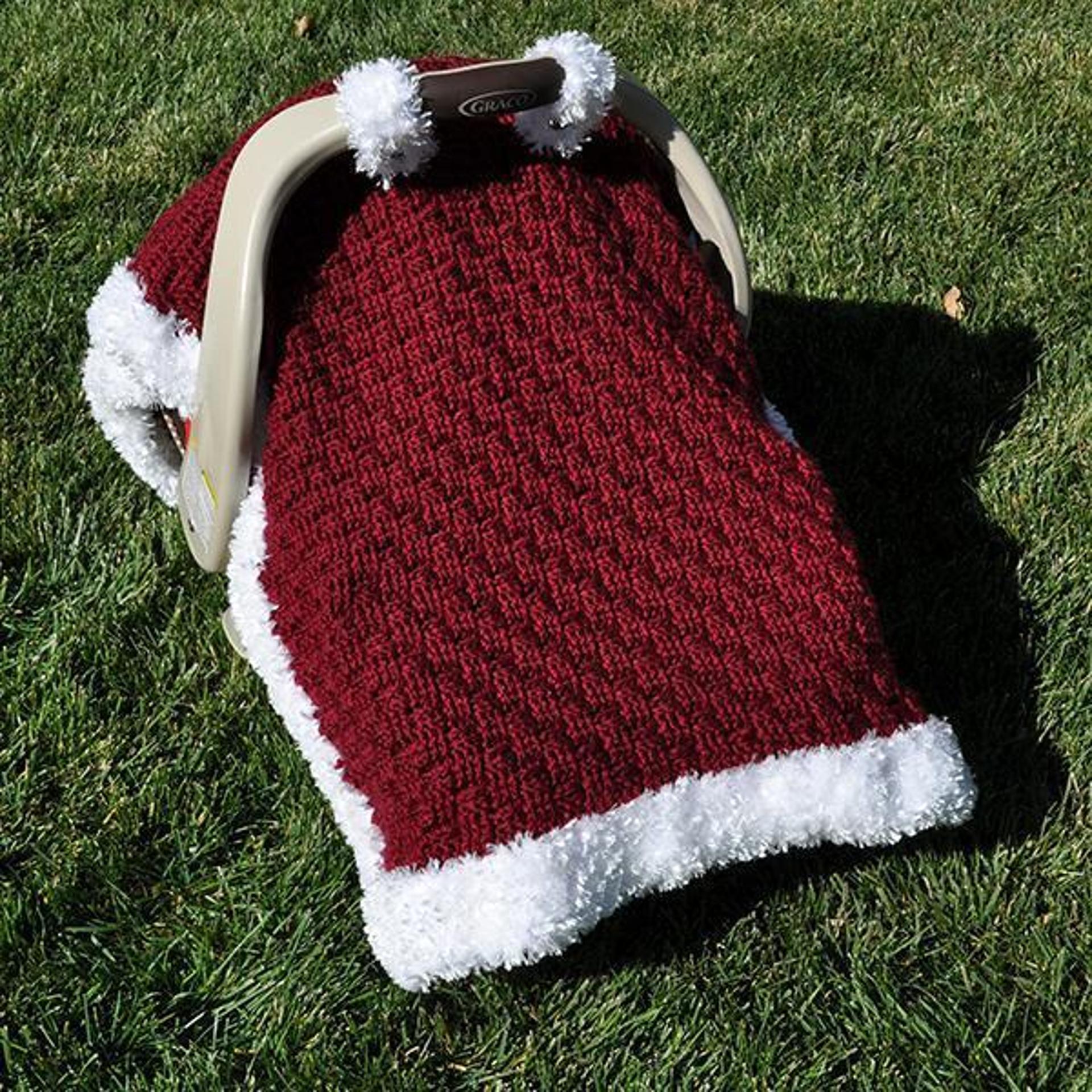 Photo via Heather's Craft Corner
8. Santa Baby Car Seat Canopy
It's always fun to dress baby up for the holidays — and you can dress up her accessories too, with this Christmas themed canopy.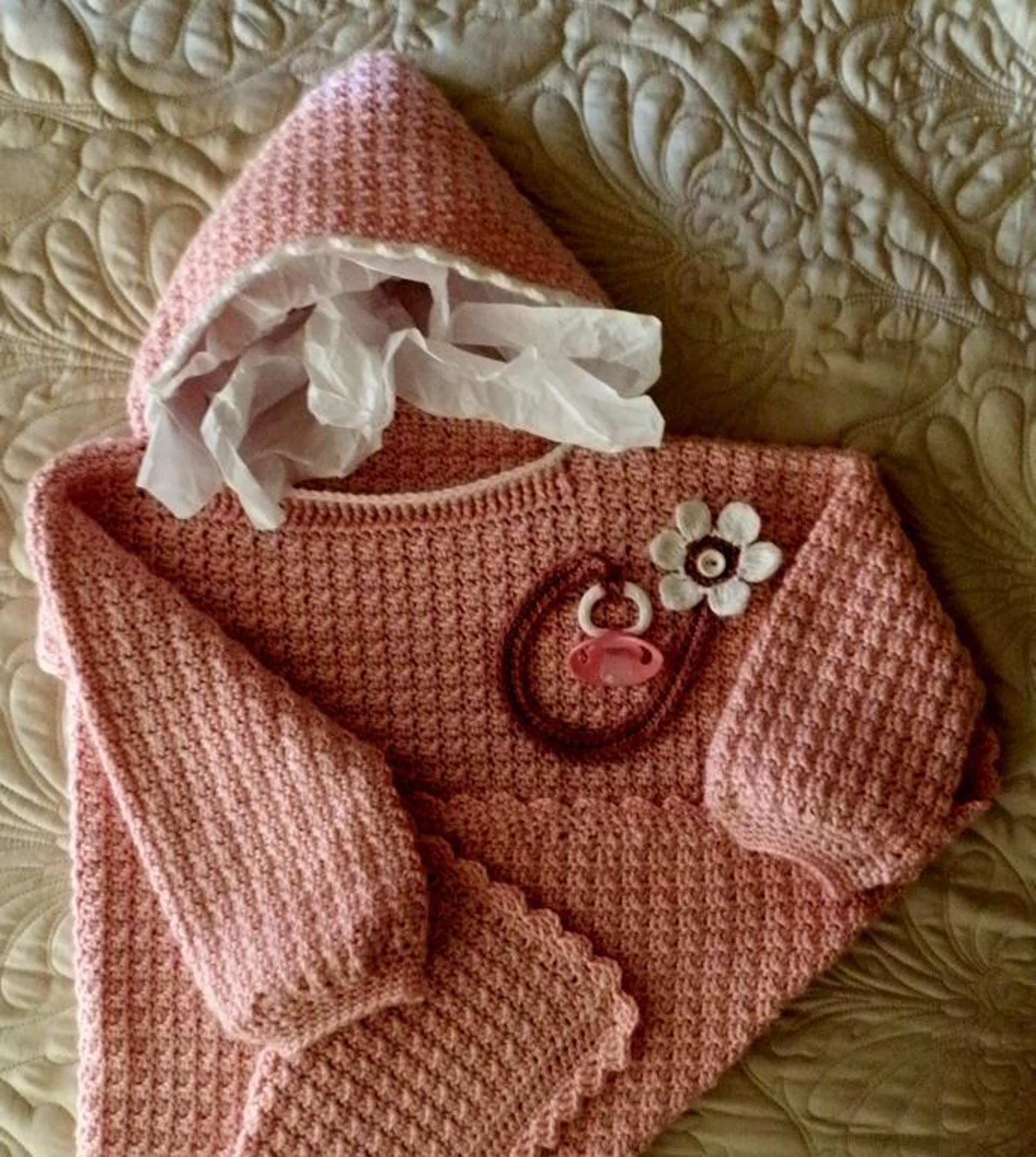 Photo via Sugar Toe Babies
9. Crochet Baby Car Seat Blanket / Sweater
This crochet blanket slips right over the car seat, serving as a sweater for the car seat and the baby all at once. This functional, versatile pattern even includes instructions to make a removable binky holder that attaches to the blanket.