Indulge in these carrot cake whoopie pies! These treats look like cookies, but really they're more like compacted cakes filled with cream cheese buttercream. When the sweet tooth hits you any time of day, carrot cake whoopie pies come to the rescue. Stash one in your purse, backpack, briefcase or lunch bag so you're equipped with a cake-like weapon for when hunger strikes.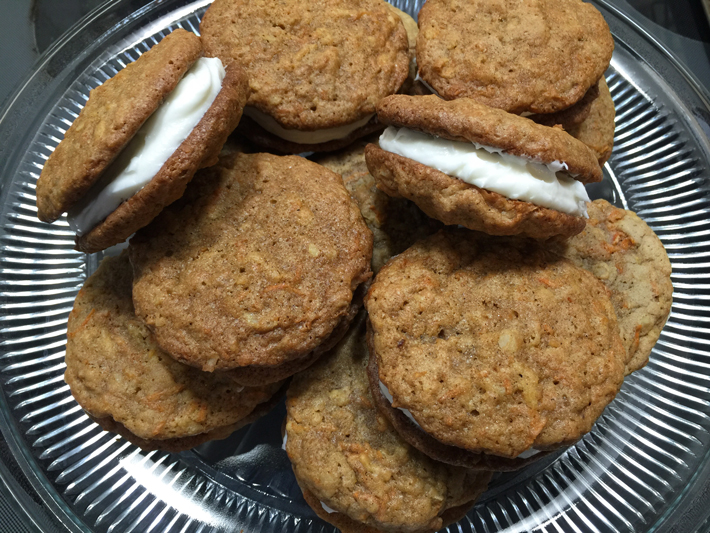 Note that this recipe can be cut in half to make about a dozen whoopie pies — but trust me, they won't last long at all. Just make the entire batch!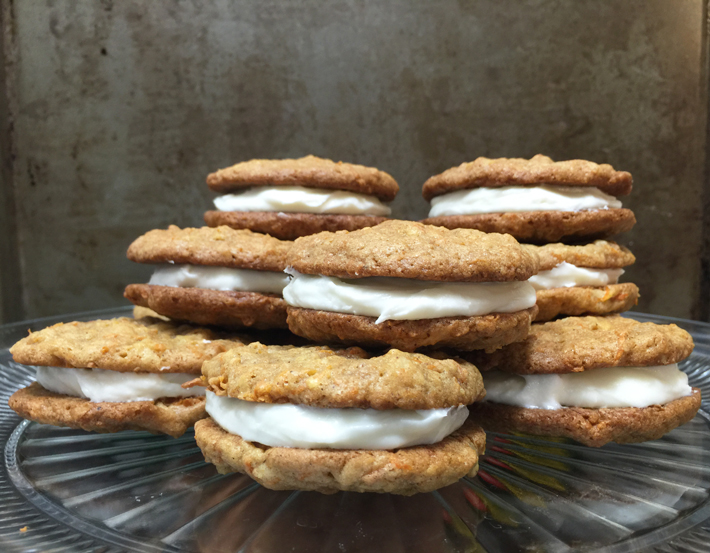 Carrot cake whoopie pies
Makes 25 whoopie pies
Carrot cake cookies
Ingredients:
3 cups flour
1 teaspoon baking powder
1 teaspoon baking soda
1 teaspoon cinnamon
½ teaspoon ground ginger
¼ teaspoon nutmeg
½ teaspoon salt
2 cups finely grated carrots (about 4 medium-large carrots)
1 cup coconut flakes
½ cup chopped walnuts
¾ cup (1.5 sticks) unsalted butter, room temperature
1 cup sugar
1 cup brown sugar
2 eggs
2 teaspoons vanilla extract
Step 1: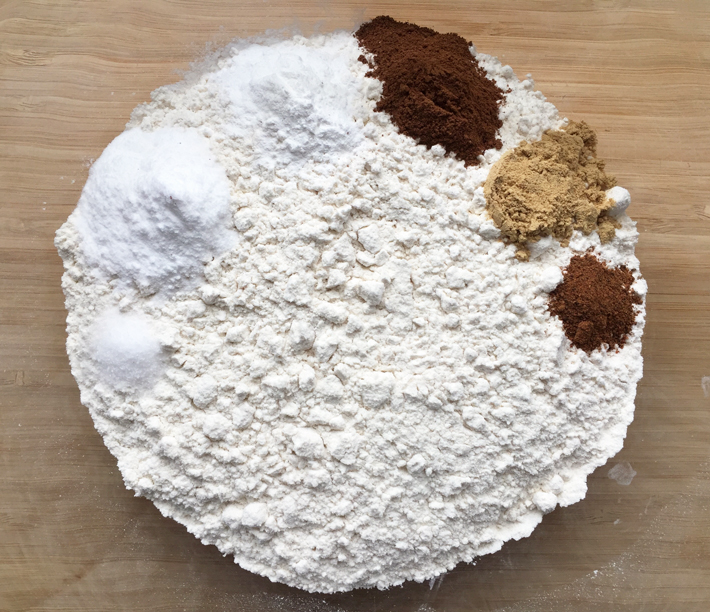 Preheat oven to 350 F. In a bowl, whisk together the flour, baking powder, baking soda, salt and spices. Set aside for now.
Step 2: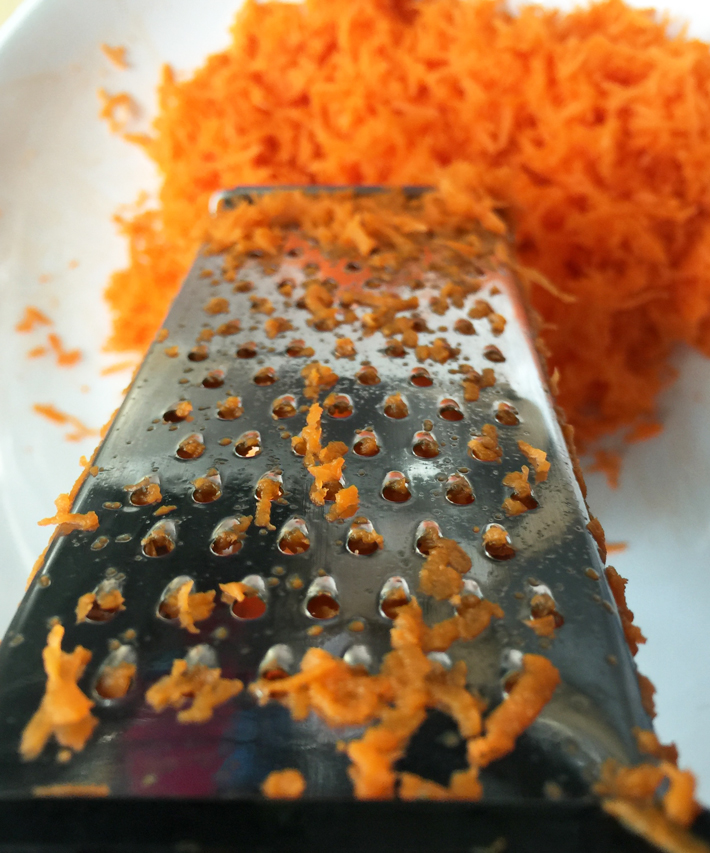 Peel and grate carrots finely. Once you've grated the carrots, blot them well with a few paper towels. Too much moisture will prevent your cookies from rising properly, so please make sure you don't forget or skip this part.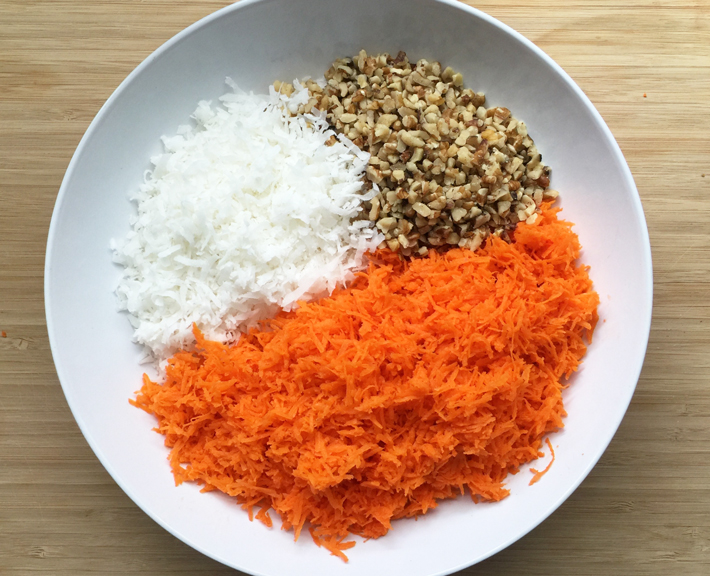 Place carrots, coconut and chopped walnuts in a bowl and set aside.
Step 3: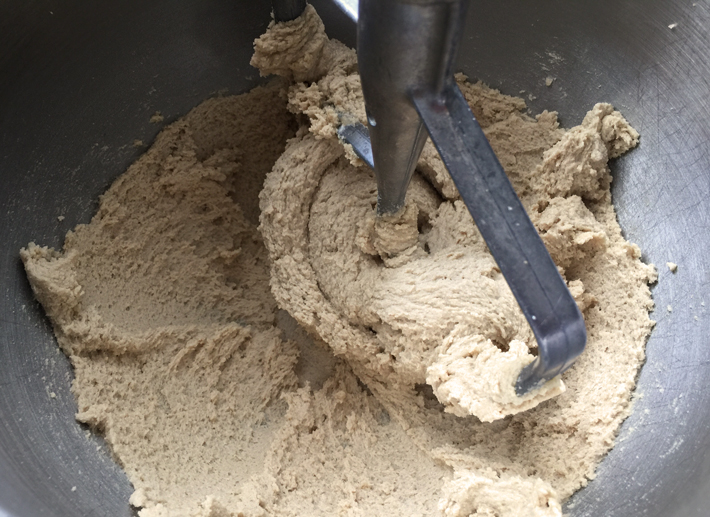 In the bowl of a stand mixer or electric mixer, cream butter and sugars together until light and fluffy, about 5 minutes. Once light and creamy, add vanilla and one egg at a time until fully combined.
Step 4:
Add flour mixture, scrape the sides and mix on the lowest setting until everything has been combined.
Use a spatula to fold in the carrots, coconut and walnuts. Chill in the refrigerator for 30 minutes.
Step 5: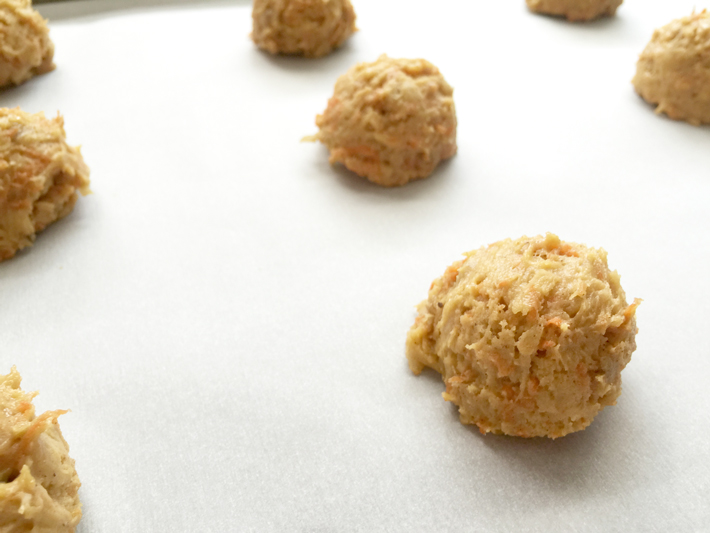 Line a cookie sheet with parchment paper. Use a small cookie scoop to form portions and place at least 2″ apart on the cookie sheet. Bake for 12-14 minutes. Let cool completely before filling.
Cream cheese buttercream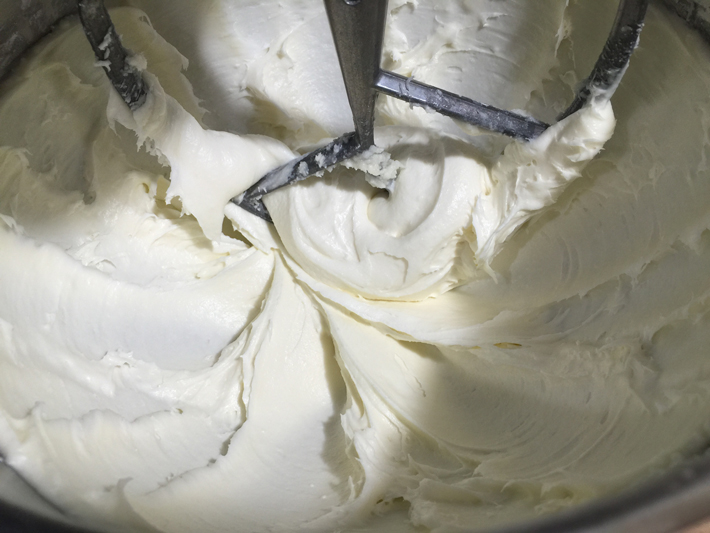 Ingredients:
12 ounces cream cheese
½ cup (1 stick) butter, softened
3 cups powdered sugar
¼ teaspoon sea salt
3 tablespoons pineapple or coconut rum (optional)
Step 1:
In the bowl of a stand or electric mixer, using the paddle attachment, combine cream cheese and butter. 
Step 2:
Add salt, then add the powdered sugar one cup at a time until it's nice, smooth and creamy.
Step 3:
Lastly, if you wish, add a couple of tablespoons of coconut or pineapple rum and give it a good whirl with the cream cheese frosting.
Step 4:
Fill a piping bag with the buttercream (or use a small offset spatula). Sandwich two similarly sized cookies together using the buttercream.