Isn't it amazing how just a few quilt blocks can create an intricate design that looks like so much more than a few shapes sewn together? That's the case with Monique Dillard's Canyon Creek Quilt in our Quilt-Along. In fact, the whole twin-size quilt is made of just five block designs.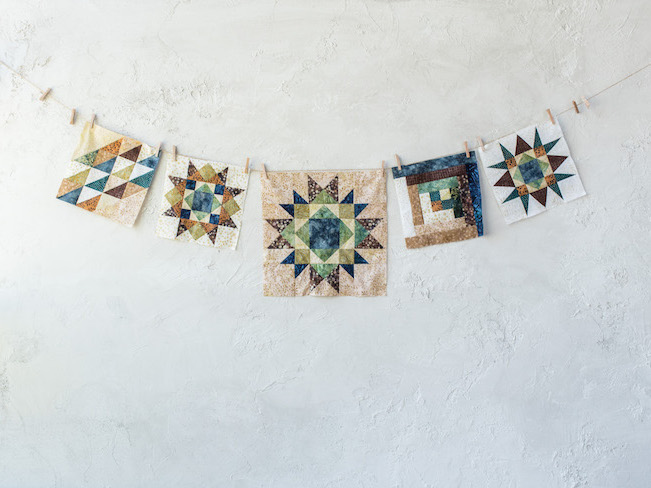 These five striking blocks come together to create the Canyon Creek Quilt.

Our quilting expert, Callie Works-Leary, walks you step by step through each block in the bonus video tips included with your Quilt-Along kit.
1. The Center Star Block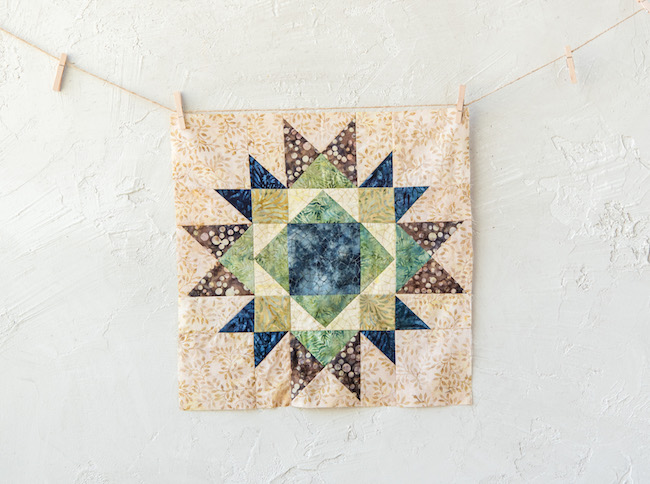 You'll start off with the Canyon Creek's focal point, the Center Star block. "I love how Monique designed this quilt from the center out," Callie says. "The first center block is big and makes you feel like you really accomplished a lot!"
This block is made up of fairly simple units — flying geese, sew-and-flip, and quarter-square triangles — so efficiency is key! Callie shows you how to mark and sew the flying geese and flip units at the same time.
Just like the flying geese and sew-and-flip units, quarter-square triangles are another straightforward, classic unit. Callie shares a couple of tips for trimming them up. "Accurate quarter-square triangles are the result of sewing with slightly larger pieces, and then trimming them to size," she says. With that in mind, as you sew and pin, be sure to focus on aligning the nested center seams, as the outside edges will be trimmed off.
After you've completed the units, construct the border, which mostly consists of half-square triangles. You'll also use half-square triangles for the next block, Birds in the Air.
2. The Birds in the Air Block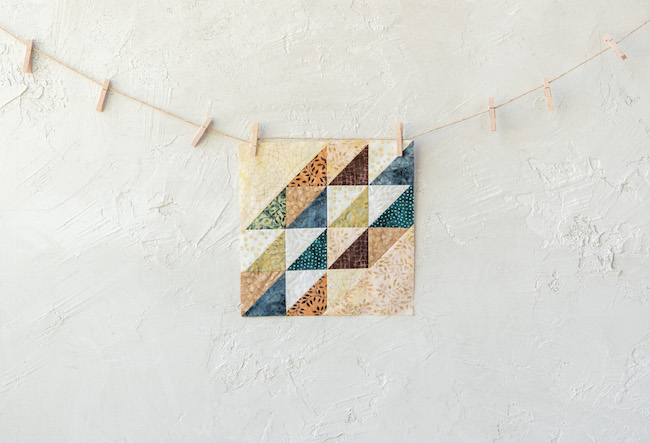 This block is all about careful piecing and trimming for perfect points. Start by sewing rows of half-square triangles together, adding an additional single triangle on each row. "Have fun when you sew your half-square triangles together," Callie says. "These have a scrappy look so you can play with your own color placement."
3. The Log Cabin Block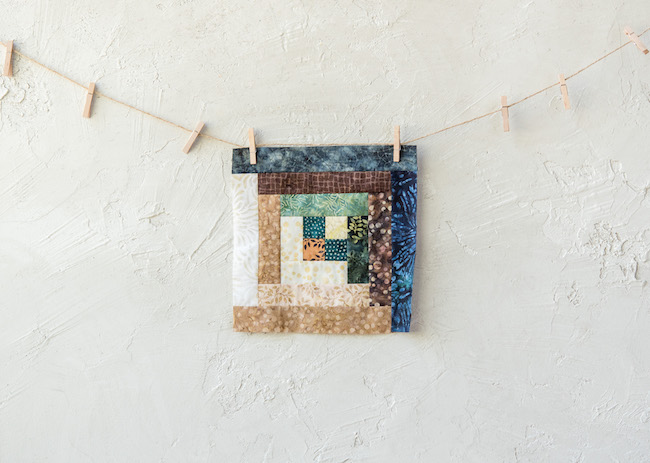 Designer Monique Dillard arranged this block so that the dark colors follow a specific order, but the sequence of the light strips is totally up to you. We suggest making organized piles to ensure that you have light fabric for each block and the color variation moves throughout the quilt.
Log cabins can be time-consuming, but you can save time by chain piecing multiple fabric strips at once. "I made this quilt twice," Callie says, "and the first time I sewed them one at a time, which required a lot of stopping and starting."
4. The Twisted Candy Star Block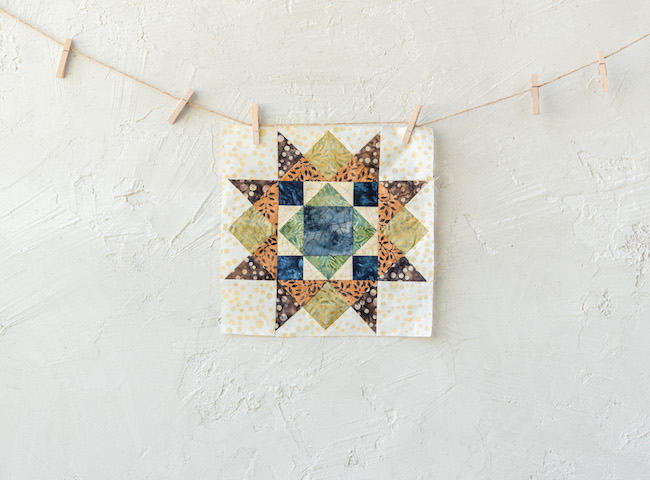 This star block begins with the same center as the Center Star block. Each side of that center unit is topped off with a candy twist unit. Then, simple squares fill in the corners for a surprisingly simple nine-patch construction.
The key to constructing this block is to take your time. First, sew a triangle on either side of the center square. Then press your seams in toward the square and trim, before sewing the corner triangles.
"It's most efficient to sew all the corner triangle pairs one at a time," Callie shares. Finally, align the seams, sew the corner triangle units onto either side, and press the seams away from the center to complete the block.
5. The Spiky Star Block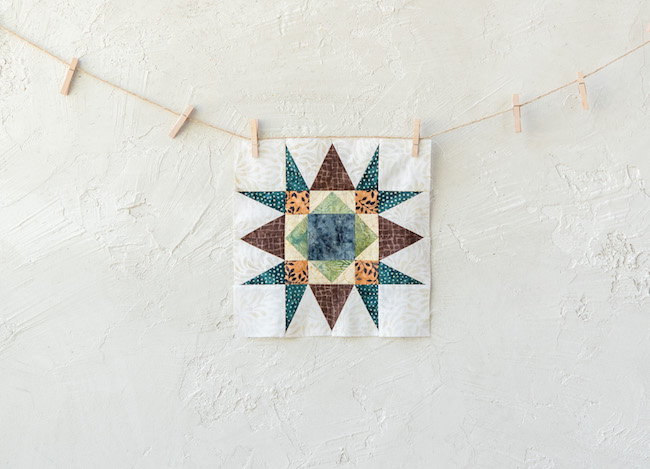 Take a look at the triangle units that make the signature "spikes" on this star block. These units are sometime scalled "Tri-Recs" or "Peaky and Spike." Templates for the pieces are included in your pattern, but you can also use a specialty Tri-Recs ruler set, which Callie highly recommends. "They make cutting a breeze," she says.
Can't wait to make your own Canyon Creek quilt?
Grab the kit and sew along with Callie and a community of makers like you!
And remember, share your progress photos and connect with fellow quilters on Facebook and Instagram! Just use the hashtags #CanyonCreekQAL and #FeelingCraftsy.