Our new Sunday series is back for another round of hard-hitting questions! In Ask An Expert we share advice directly from our experts, in response to popular questions asked by our community members. So submit your questions– whether you're interested in knitting, photography, quilting, cake decorating, cooking, art or more. Plus, tune in every week to see if they've been answered. Now, let's dive into this week's member question!
Bluprint member sholsan asks: As long as yarns have the same basic content (for example: Merino Wool) can two different yarns be mixed?
Could a 70% Merino/30% Alpaca be mixed with one that is 75% Merino/25% Nylon or other similar content? Can super-washed Merino be mixed with regular Merino as long as the finished project is hand-washed? I know wool or cotton are best choices, but can man-made yarns such as Acrylic be used as well?
Bluprint instructor Stephen West stops by to answer: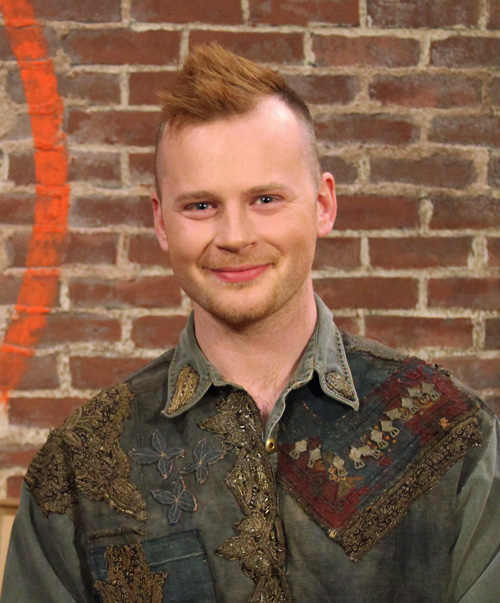 [one_half_last]
Yes, you can feel free to mix and match yarns. It's a lot of fun!
When in doubt, always work a little swatch, but mixing blends is a great way to use up stash yarn. Just know that the fabric may have different characteristics like one of the stripes being a little fuzzier and the other being smoother.
[/one_half_last]
I think this fiber mixture can be great and you can even exaggerate it more by combining a Merino/Nylon sock yarn together with a fuzzy 50/50 Alpaca/Wool blend.
Synthetic yarns look and behave differently and it always depends on the brand/base, but again try a little swatch and let the fabric talk to you!
Do you have any tips for sholsan?