Succulents have become an increasingly popular wedding flower in recent years, and naturally, cakes with succulent flowers are showing up more and more. As you'll see below, these beautiful desert flowers are incredibly versatile and can be a rustic, fresh addition to modern cake design, whether they are the real deal, or beautifully-crafted sugar flowers.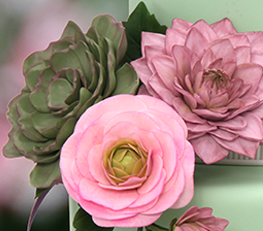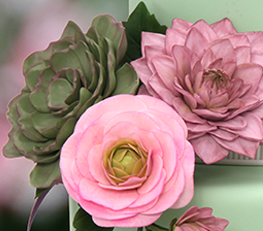 If you adore the succulent sugar flower trend as much as we do, you'll love learning how to make them in Nicholas Lodge's brand NEW Craftsy class Mastering Modern Sugar Flowers. Not only will you learn how to make succulents, you'll also uncover the secret to making the other trendy blooms, ranunculus and dalias!
Say "I Do" with Succulents: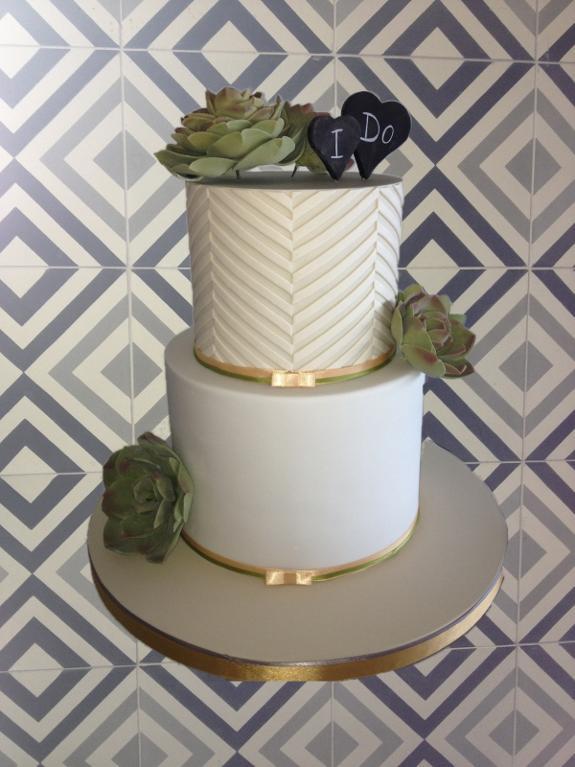 I Do Wedding Cake via Craftsy Member SweetWhisk
Clean and simple cake with succulent flowers
With beautiful sharp edges and white-on-white offset chevron design, this cake brings elements of both simple elegance and natural beauty to a new height. Craftsy member SweetWhisk made this cake while enrolled in in Jessica Harris's Clean & Simple Cake Design.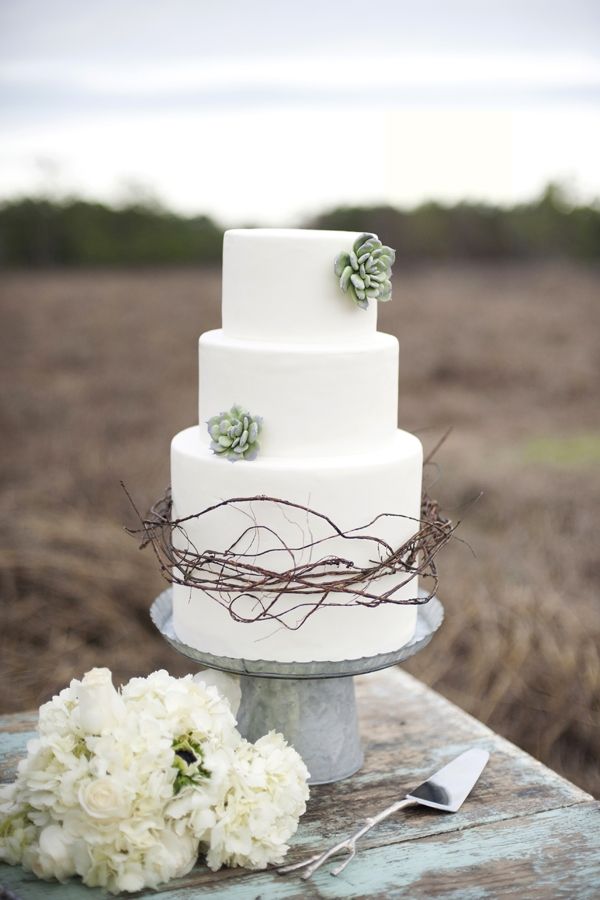 Photo via Sugary and Chic Cake Boutique
Succulents and bramble
We love the stark contrast between the smooth white fondant base and the simple placement of the two succulents in this stunning design by Sugary and Chic Cake Boutique. The double bottom tier wrapped in bramble is a lovely reminder that sometimes less is more when it comes to cake decorating.
Photo via Sweet and Saucy Shop
Chic chevron and succulents
Here's a perfect example of how to do modern cakes with succulent flowers. The perfect placement of one beautiful, bright green sugar succulent so beautifully complements the gray chevron print.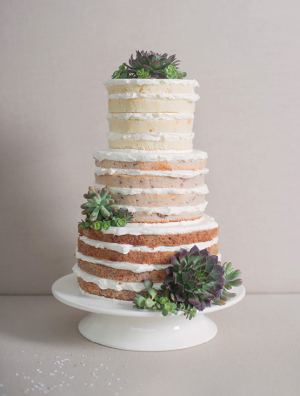 Photo via Edible Art Cakes
Naked succulents
With naked cakes all the rage, the delicious goodness of pure cake is spilling out of every layer. The natural beauty of the succulents adorns this cake with perfect balance. With each tier as a separate cake flavors, Edible Art Cakes created a work of art that makes you feel right at home.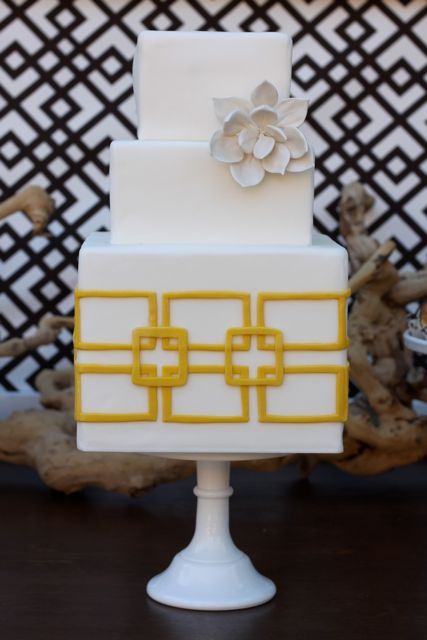 Photo via Sweet and Saucy Shop
Shades of succulents
Sweet and Saucy Shop does it again with bold fondant prints and one simple succulent flower, with a twist. Why not break down barriers and stretch your imagination? White, gold and even blue gum paste succulents offer the sophistication and character this desert flower exudes naturally.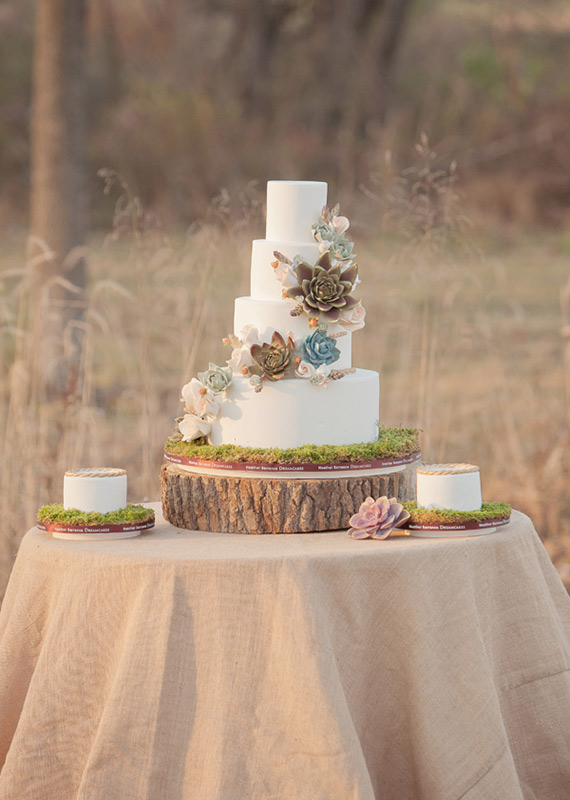 Photo via Heather Barranco Dreamcakes
Succulent fairytale
Want to walk into a fairytale? This masterpiece by Heather Barranco at DreamCakes draws you in to a world full of wonder. You want to lie in the grass and watch the clouds go by as you smell the calming aroma of the pale pink roses and dusty blue and green succulents. These exquisite sugar flowers draw you in and inspire you to dream.
A few fun facts about succulents:
All cacti are succulents but not all succulents are cacti
Fresh succulents are eco-friendly — they can be replanted within a week after a wedding and will continue growing, which could also make a great wedding gift.
They thrive in dry climates with little moisture, so there is no need to worry about wilting during a wedding.
They come in a large variety of colors and can enhance any flower arrangement from roses to sunflowers.
For more sugar flower fun, also check out Delicate Wafer-Paper Cakes with Stevi Auble and Spring and Summer Sugar Flowers with James Rosselle.
Have any of your clients requested succulent flowers in their wedding cake designs?