It's time to take a tour of the cakes of the 2013 Pillsbury Bake-Off. But first, a bit of information on the contest itself.
To call the Pillsbury Bake-Off a mere baking competition would be a bit of an understatement.
Given that the winner receives a cool one million dollars, it's more appropriate to call it THE baking competition. To win is a true milestone in the world of food and cooking.

Photos via Pillsbury
This highly esteemed competition just celebrated its 46th year. To enter, contestants had to submit recipes using Pillsbury and partner products that included seven ingredients or less total, and required 30 minutes or less of active time.
One-hundred finalists were chosen in three categories: Amazing Doable Dinners, Simple Sweets and Starters, and Quick Rise and Shine Breakfasts. These finalists were all assembled in Las Vegas at the same time and in the same big room outfitted with 100 different stove setups to prepare their recipe live. The finished dishes were presented to a panel of judges, and the dish deemed the best was awarded the big bucks.
As a media attendee of the contest, I had a front row seat to the action of the Bake-Off.
The contestants were given the floor for the first 20 minutes to acclimate themselves, and then media guests were allowed to circulate, observe, photograph and interview.
The concentration it must have taken for these amateur bakers to create their beautiful recipes outside of their home kitchens was incredible. They had not only an audience, but nosy food writers walking around, plus Padma Lakshmi and a film crew coming around and tasting their wares as they baked. And let us not forget…the Pillsbury Doughboy was also making the rounds.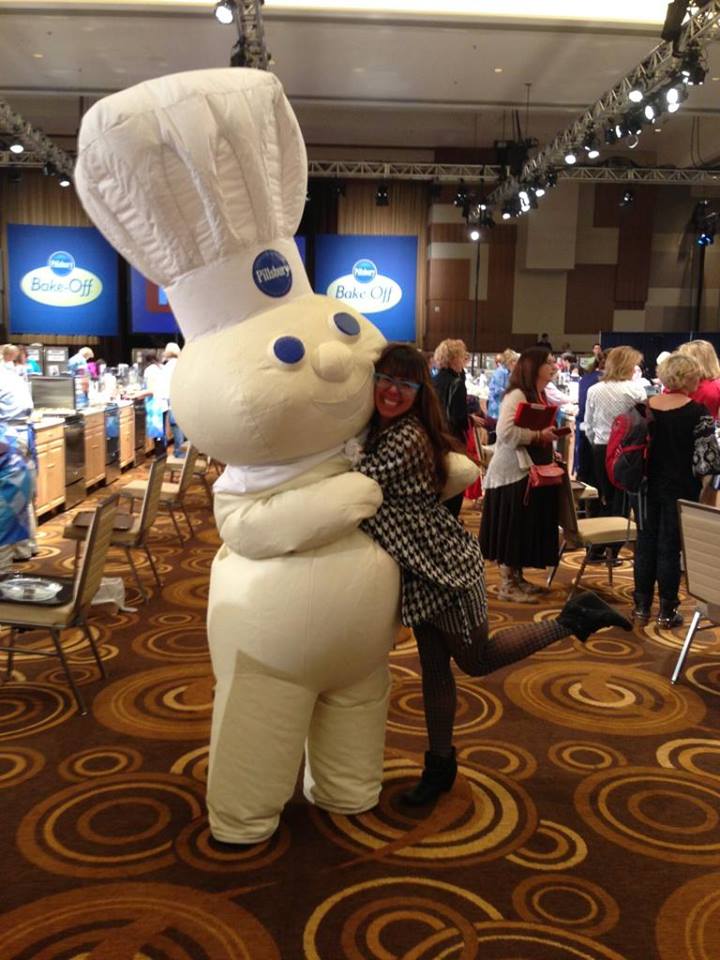 While they were all competing for the same prize, what was so impressive about this contest was the sense of camaraderie between the entrants.
They were encouraging one another, sampling and complimenting one another's recipes, and overall were a fantastic support group to one another. It was a refreshing change from many cutthroat cooking competitions that may keep you on the edge of your seat — while certainly there was a sense of anticipation with the Bake-Off, there was an overall sense of kindness that surrounded the event. To illustrate with an example, as each entrant completed their entry and handed it in to the judges, everyone paused to clap.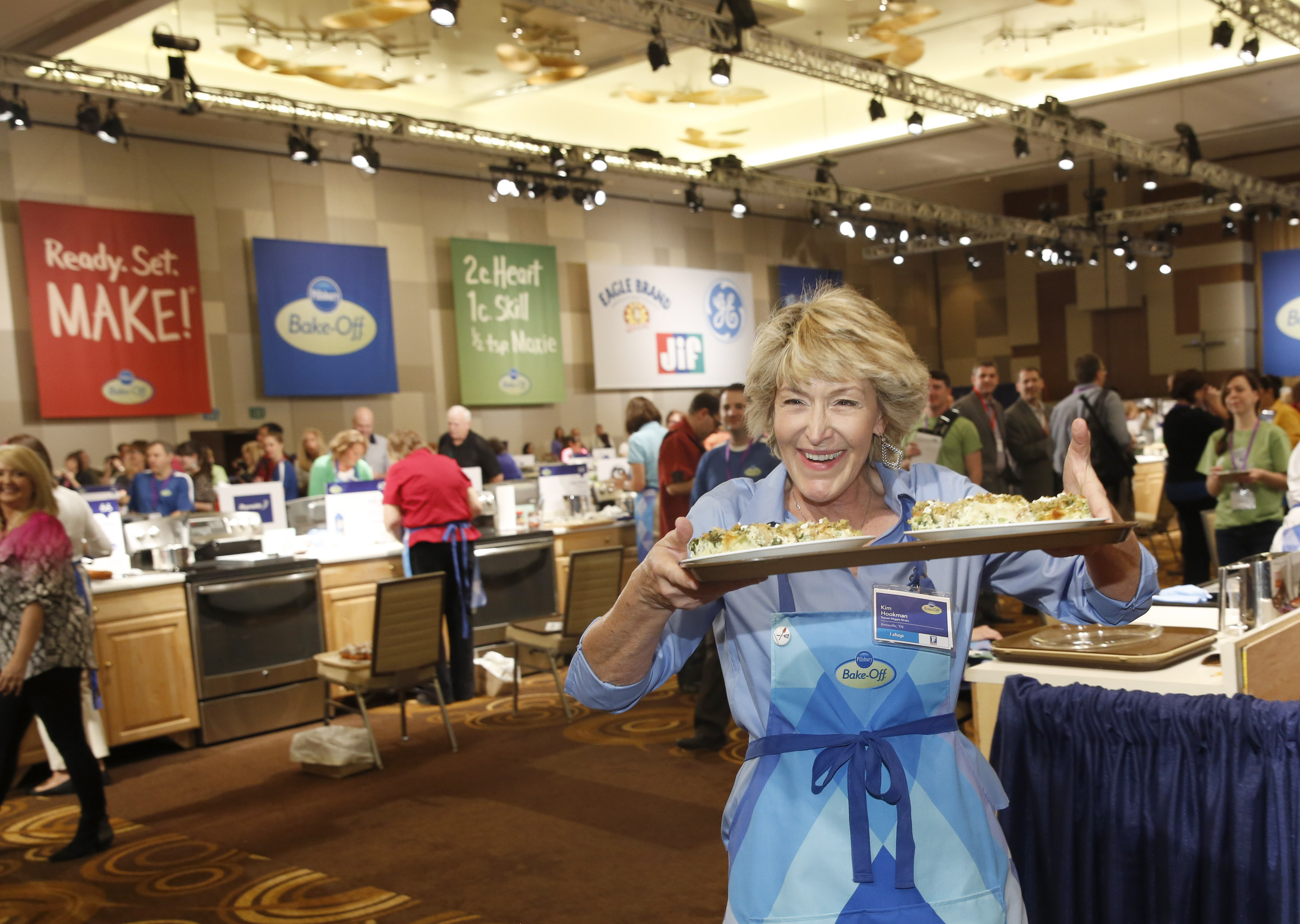 You might not think that many amazing cakes could come together in 30 minutes using seven ingredients or less, but you'd be surprised.
There were several clever solutions with which bakers created delicious and beautifully decorated cakes using ingredients such as sugar cookie dough, cake batter with buttercream mixed right in, or cleverly configured cinnamon rolls.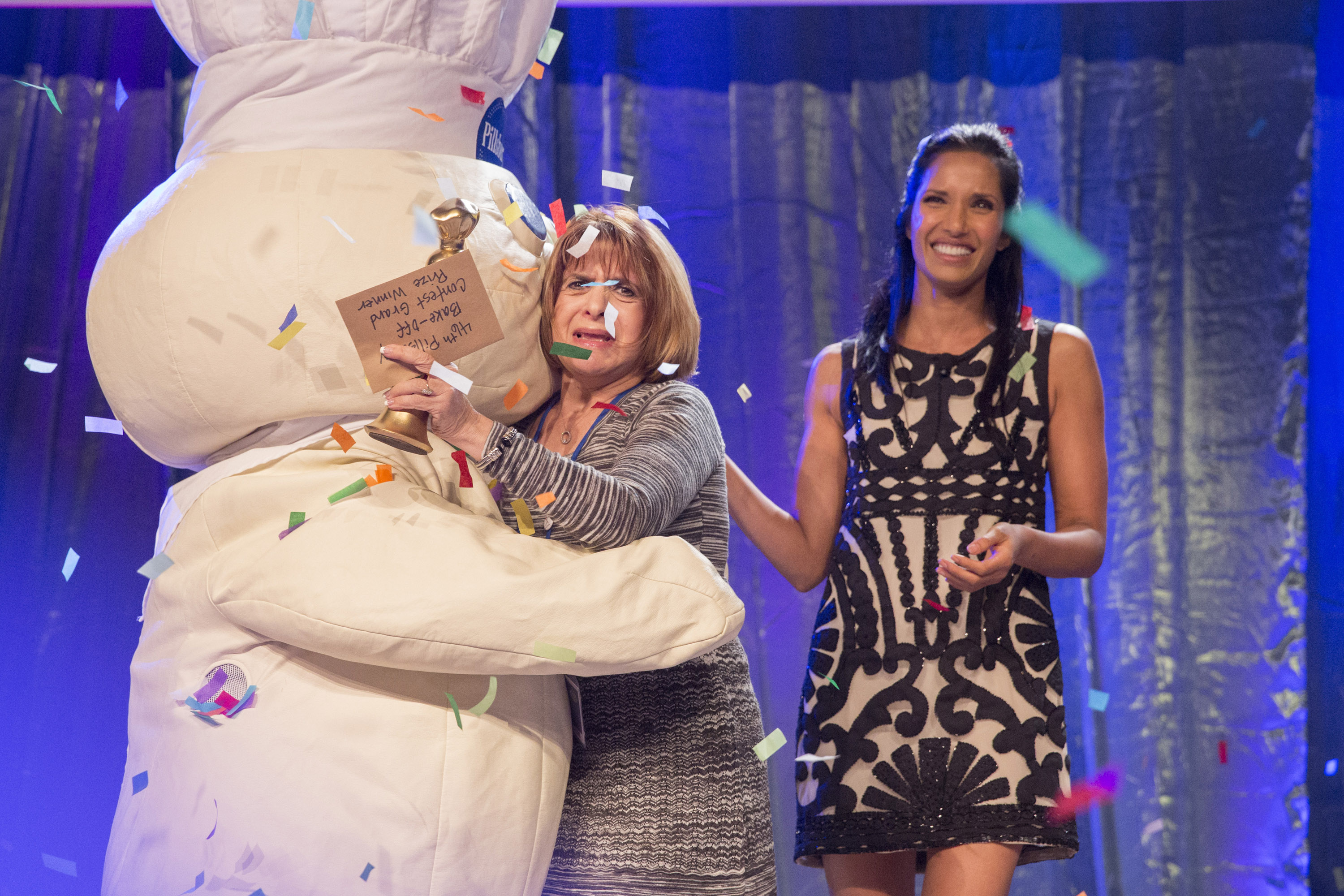 Grand Prize Winner Glorri Spriggs wowed judges with her recipe for Loaded Potato Pinwheels
While ultimately this year's million-dollar winning entry was a savory recipe, it's certainly worth taking a few moments to celebrate the amazing cakes of the Bake-Off.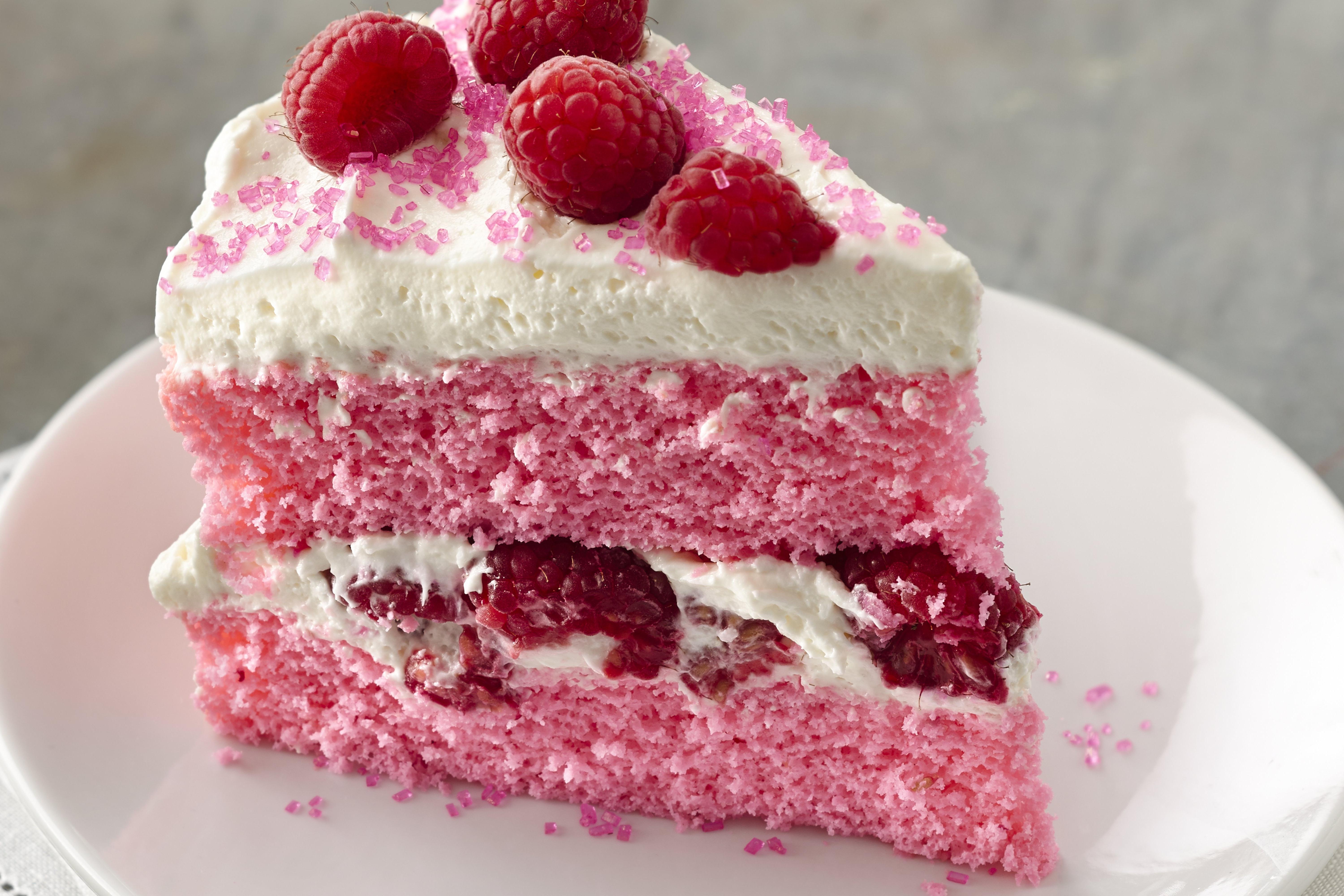 Hot Pink Raspberry and Cream Cake:
This bright and cheerful cake gets its hue in an unusual way: buttercream is added right into the cake batter, then baked. The feather boa pink cake is then finished with a whipped topping for a pretty contrast of colors and textures and a feat of pretty in pink cake decorating, as well. Recipe here.
[box type="shadow"]I bet this would taste delicious made with Joshua John Russell's Swiss meringue buttercream.[/box]

Blueberry Cinnamon Roll Coffee Cake:
It took one clever cookie to create this cake recipe. Ready-to-bake cinnamon rolls are sliced and pressed together to form wonderful cinnamon roll coffee cake with pecans, blueberries, and of course plenty of icing. Recipe here.
[box type="shadow"]Craving some cinnamon-sugary goodness? Try out one of the tasty recipes in our roundup of creative cinnamon rolls.[/box]

Sweet Orange and Toasted Almond Coffee Cake:
Orange sweet rolls are pressed into a pan and then enriched with marmalade and an almond paste and butter crumb mixture. Sliced almonds and icing finish it off in style. Recipe here.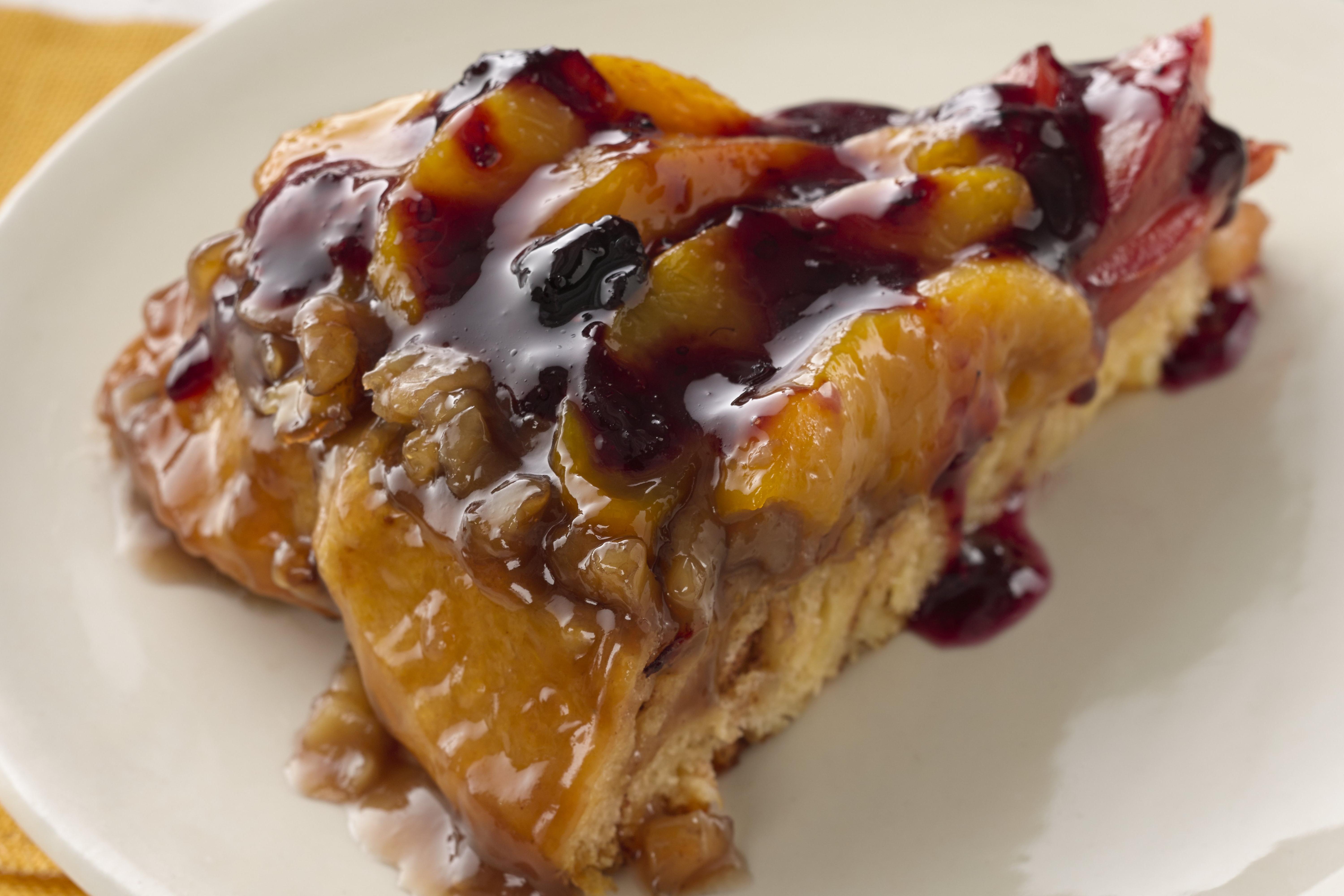 Peach and Plum Skillet Coffee Cake:
Typically, the skillet is used for pancakes. But in this case, it's used to create an upside-down cake topped with brown sugar, ripe peaches and plums, nuts, and rounded out with berry preserves. Recipe here.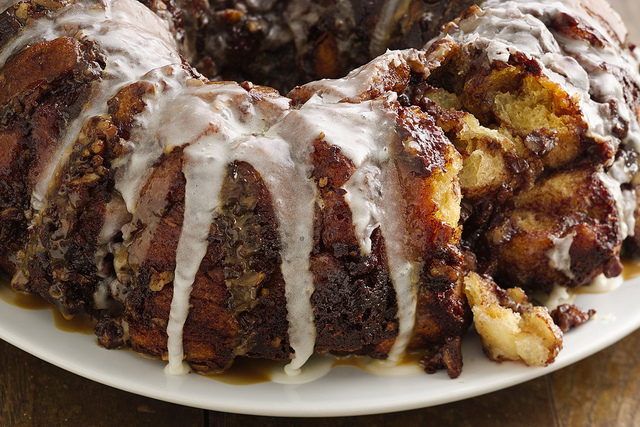 Mocha Cappuccino Pull-Apart Coffee Cake:
Cinnamon rolls are the base of this decadent cake, rolled in a mascarpone cream and hazelnut-cappuccino mixture and then pressed together in the pan so that they bake up into a pull-apart style Bundt cake. Coffee-infused icing finishes it deliciously. Recipe here.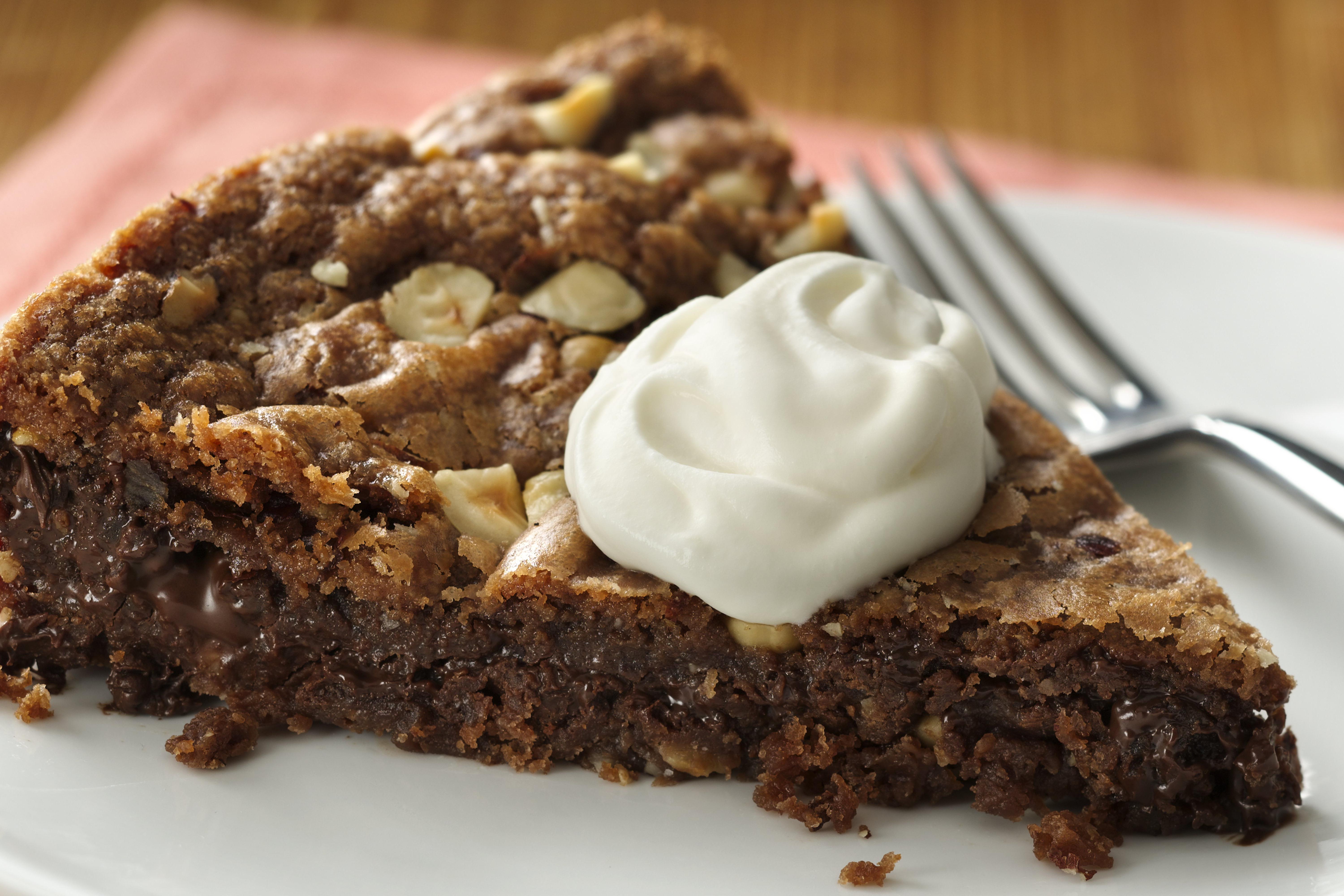 Heavenly Hazelnut Torte with Mascarpone Cream:
This decadent cake starts with refrigerated sugar cookie dough, which is then enriched with chocolate-hazelnut spread, mascarpone cream and chocolate chips to form a cakey but ooey-gooey texture. Recipe here.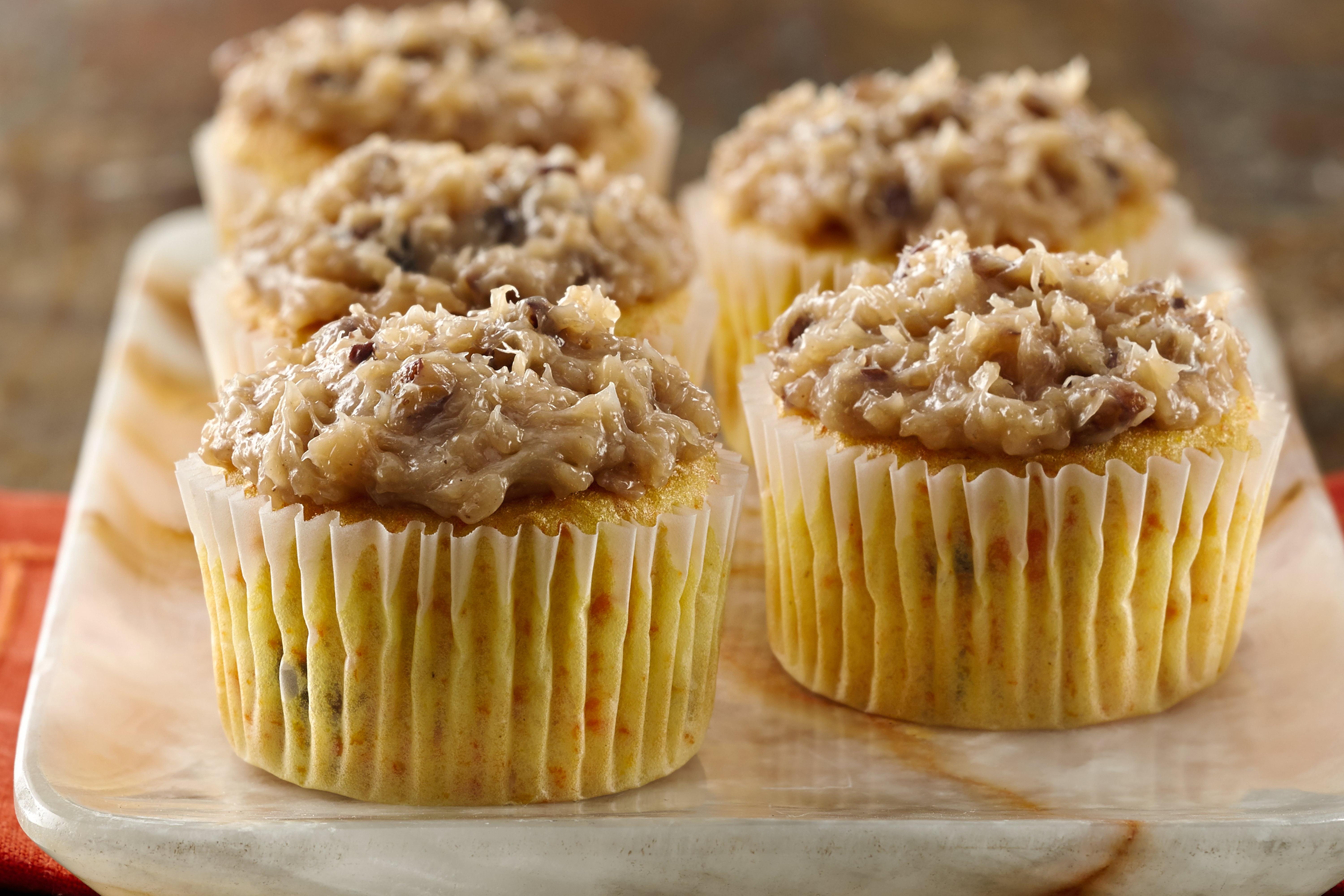 Carrot Cupcakes with Coconut-Pecan Frosting:
This is probably the most interesting and creative use of honey-Dijon frozen carrots…well, possibly ever. They're added to a yellow cake batter to add a slightly tangy flair to the cakes, which are topped with a German-chocolate-cake-style topping. Recipe here.

Chocolate Cherry Soufflé Cupcakes:
Sugar cookie dough is the base for these unique cupcakes. When mixed with eggs and cream (and some chocolate, because why not?) and baked in cupcake liners, this mixture bakes up to a cakey consistency. Recipe here.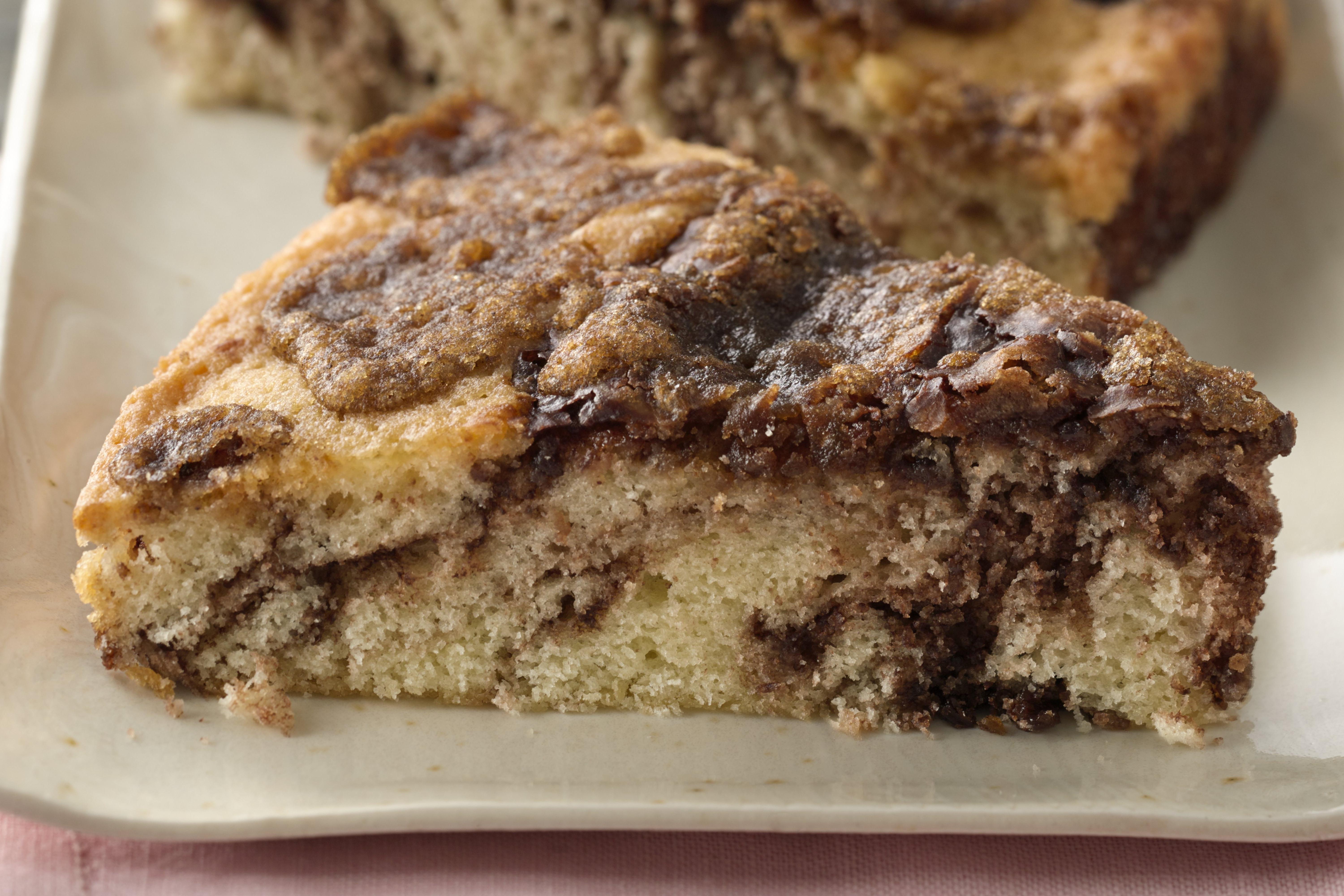 Brown Sugar Topped Chocolate Swirl Coffee Cake:
Once again, sugar cookie dough plays a role in this cake, which is leavened with eggs and flavored with chocolate, cinnamon and brown sugar for a decadent morning treat. Recipe here.
Which Bake-Off cake intrigues you most?