Cake stenciling is a hot new trend in cake decorating and is so fabulous because with stencils, it can look like you spent hours piping and working to create perfect lines and intricate details, but in fact, it can take just a few minutes to produce a beautifully decorated cake. Let's take a look at some different cake stenciling techniques you can try.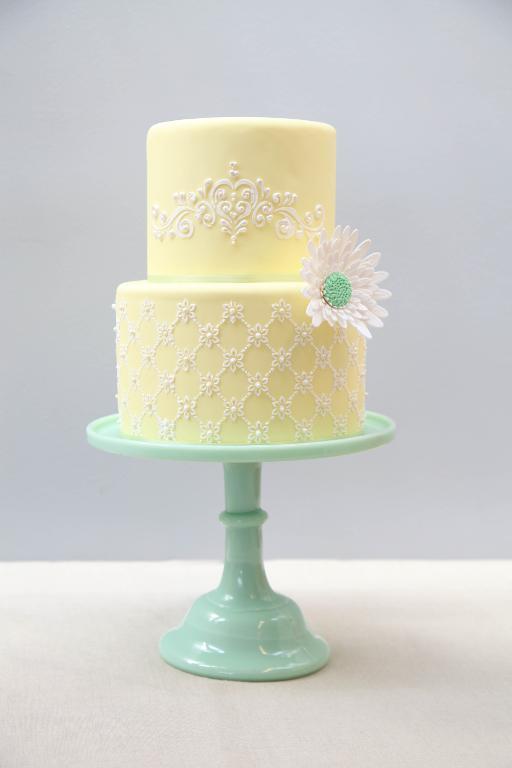 Photo via Bluprint instructor Alan Tetreault
Royal icing
The most popular technique is using royal icing on a fondant cake.
Tips for stenciling with royal icing:
Let your fondant-covered cake rest at least overnight and preferably 24 hours before applying the stencil — this will help prevent damage to the fondant while applying the royal icing.
Consistency is key with royal icing. You want it thin enough to "melt" back into itself after 30 seconds or so, but thick enough to not run down your cake or lose its shape on the sides of the cake.
Apply in small patches as you move across the stencil.
Anchoring your stencil so that it sits flat and flush against your cake is key.
Mask off parts of your stencil that you do not want on the cake by using Scotch Tape.
If your stencil does not go all the way around your cake, let the first section dry for about 15 minutes before continuing around the cake.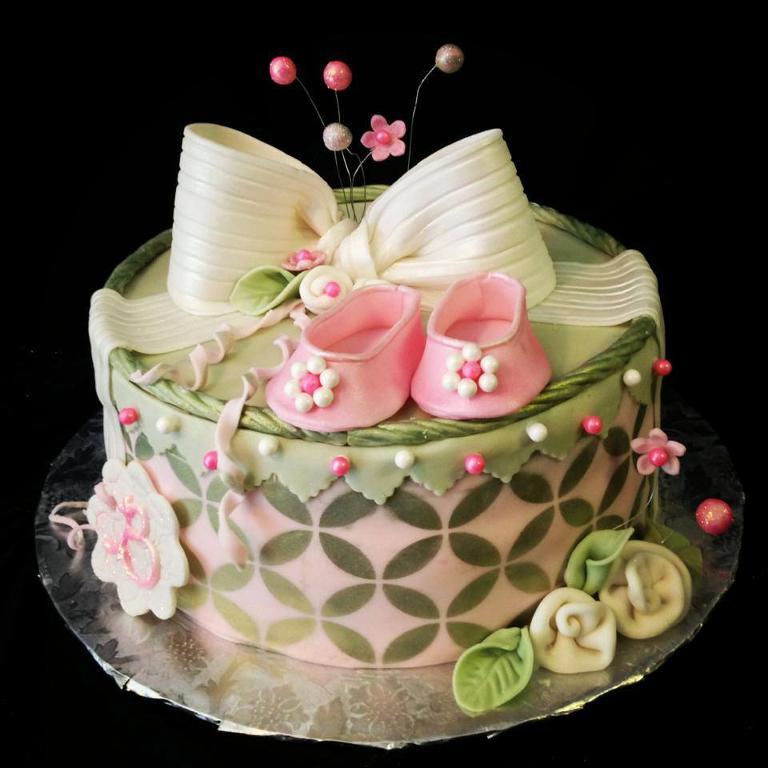 Photo via Bluprint member maykakes
Luster dust
In Advance Fondant Techniques, Marina Sousa demonstrates how to stencil using luster dust.
Tips for stenciling with luster dust:
It's best to use this technique on a flat piece of fondant rather than on the cake. Use a paneling technique to apply the fondant to the cake after stenciling.
Using a fondant roller, press the stencil into the rolled out fondant so that the stencil and fondant are flush, this will ensure that no luster dust gets underneath the stencil.
Brush dry luster dust on the fondant liberally, then brush off excess and save for future use.
Peel off the stencil to reveal a beautiful pattern.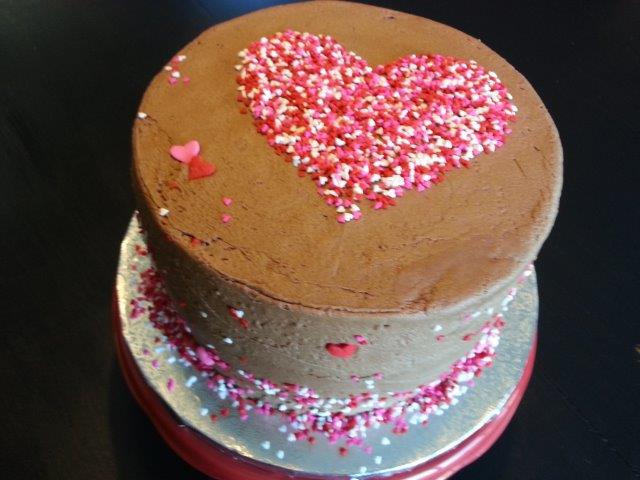 Powdered sugar/sprinkles/cocoa powder
This is a quick and easy technique for a fun and simple birthday or celebration cake. You can even make your own heart or snowflake stencil out of parchment paper. Simply place your stencil on the top of your cake, sprinkle with powdered sugar and remove the stencil. You now have a super awesome cake! This technique is best used on a freshly iced buttercream cake, so the powdered sugar or sprinkles can stick.
[box type="shadow"]Whether you are looking for an elegant wedding cake design or a fun luncheon party cake, stenciling can take your cake to a whole new level! For lots more tips and detailed instruction, sign up for The Secrets to Perfect Stenciling with Alan Tetreault.[/box]
Which of these cake stenciling techniques is your favorite?