Put down the piping bag and set the fondant flowers aside. Decorate a cake with fruit on top, and let nature add the flair to your next cake!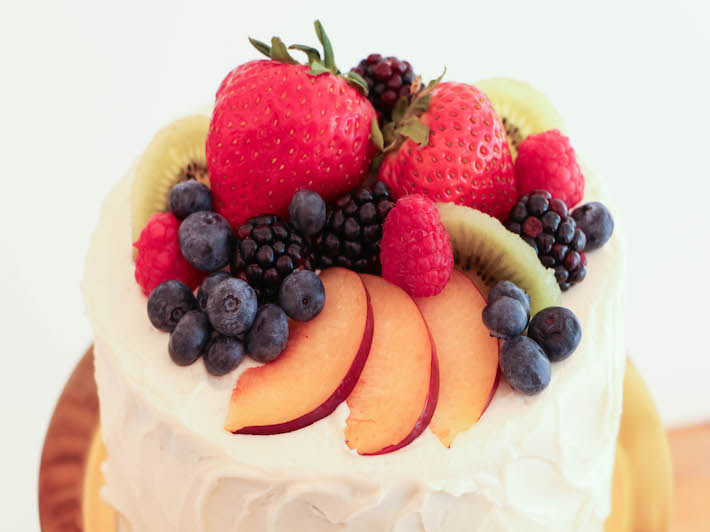 Images via Erin Bakes
Decorating a cake with fresh fruit is a quick and delicious way to turn a simple frosted cake into a garden-fresh masterpiece. Use my tips for success to create the fruit-topped cake of your dreams.
How to decorate a cake with fruit on top
1. Take your fruit for a dip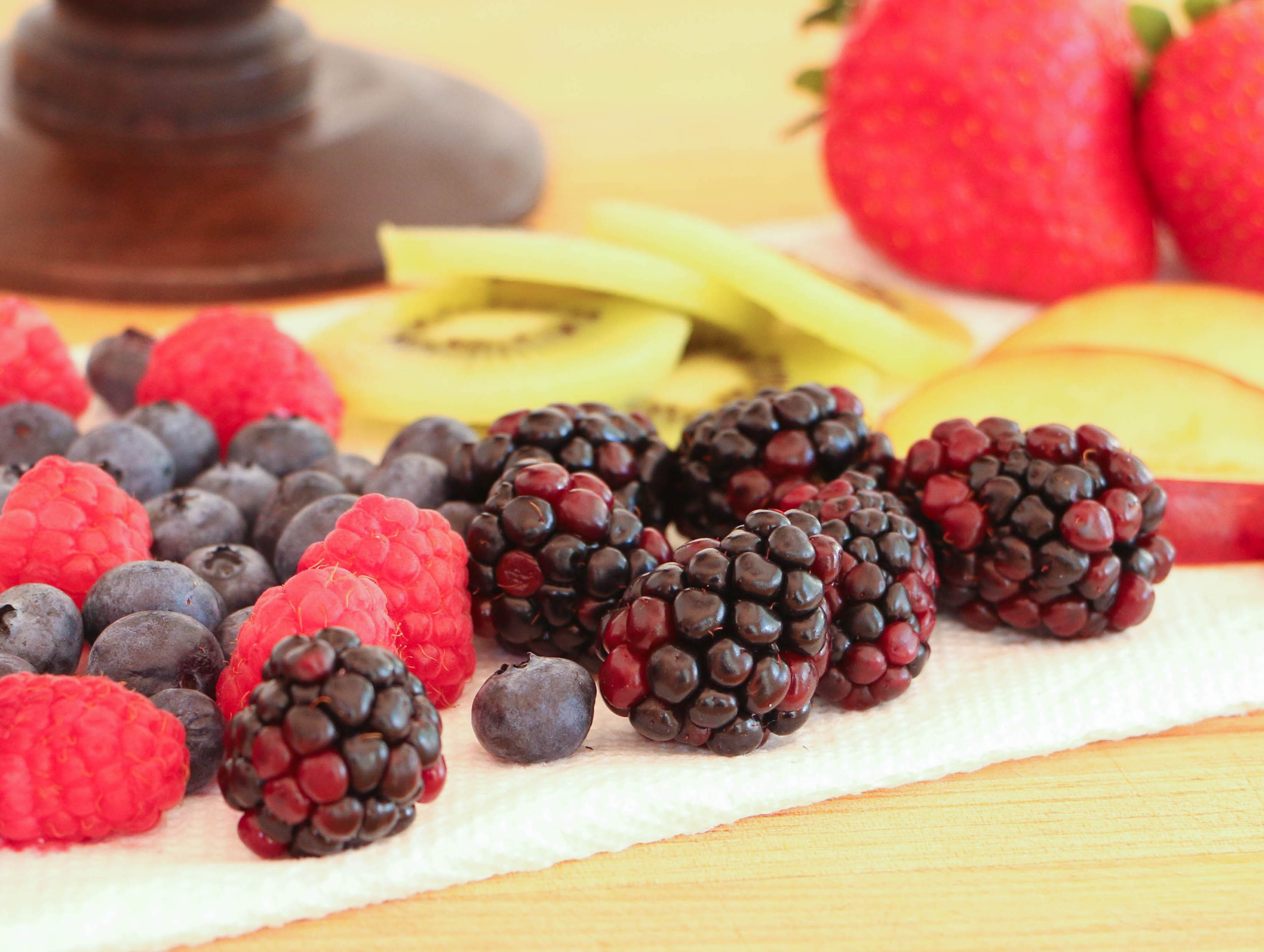 Before using any fresh fruit on a cake, be sure to wash it well. Dry the fruit thoroughly before arranging it on the cake. Wet fruit can bleed into the frosting and will get mushy quicker.
2. Stick it good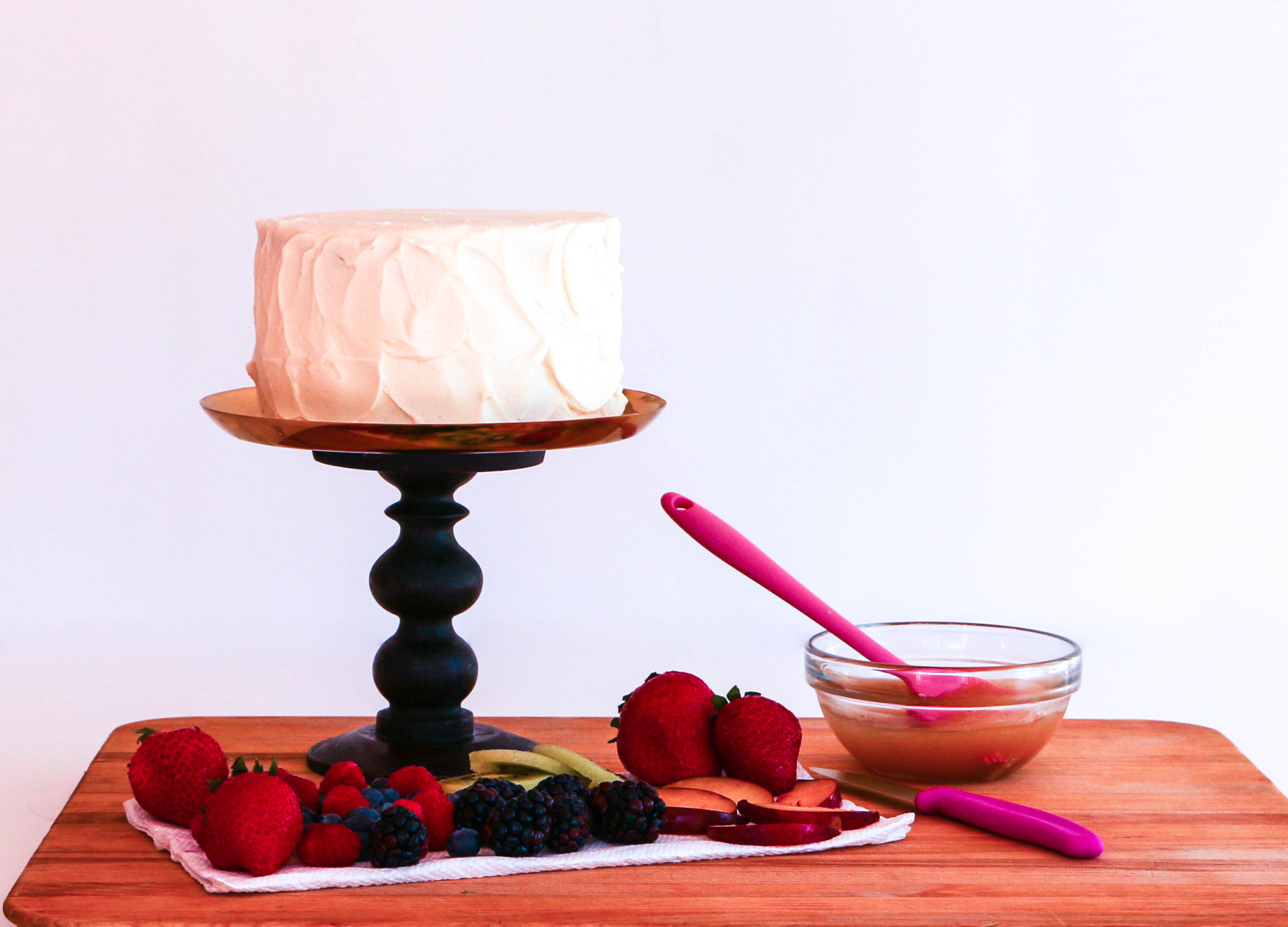 Start with a frosting or ganache base to give the fruit something to stick to. If you're working with a naked cake or fondant, attach the fruit with a dab of buttercream, piping gel or jam.
3. Think big first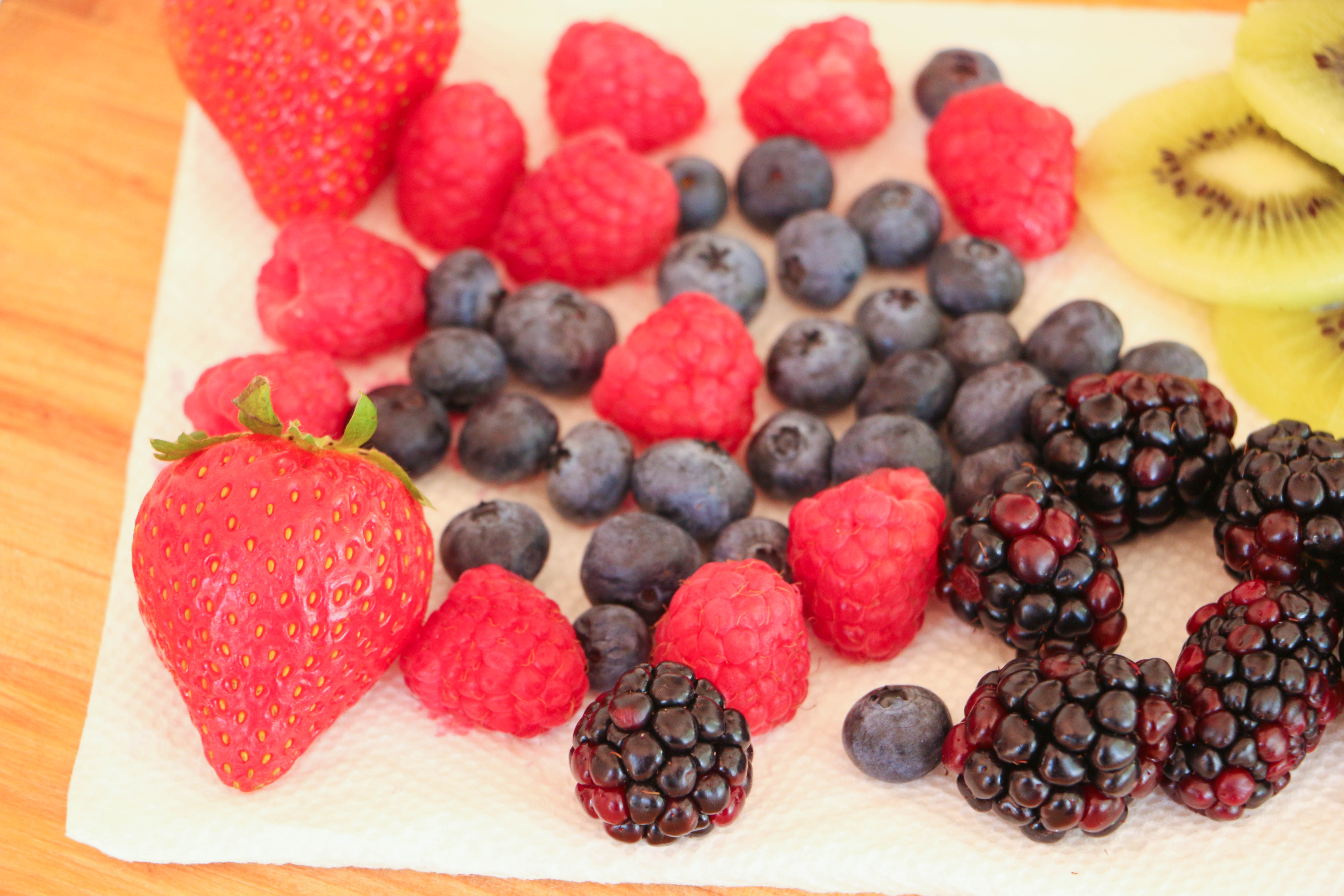 Add larger pieces of fruit first. Fill in the arrangement moving through the fruit in size order. Finish with tiny blueberries or currants to fill in gaps.
4. Get creative with your cuts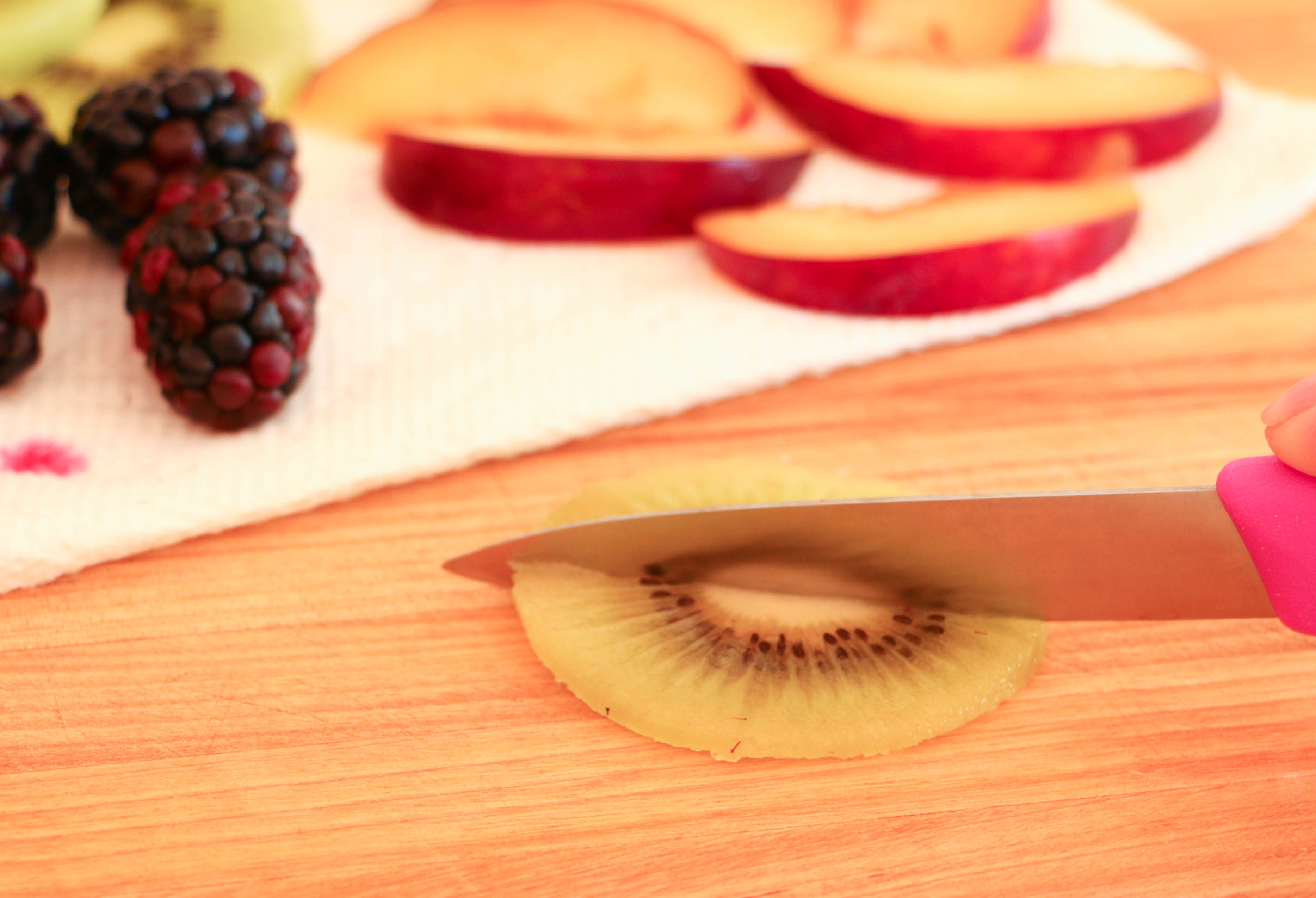 Make creative cuts to give yourself a variety of shapes to work with. Cut circular fruit into halves or wedges. Slice round fruit, like plums or peaches, into long wedges and fan them out with the fruit arrangement. Halve or slice berries to add interest and depth. 
5. Seal it in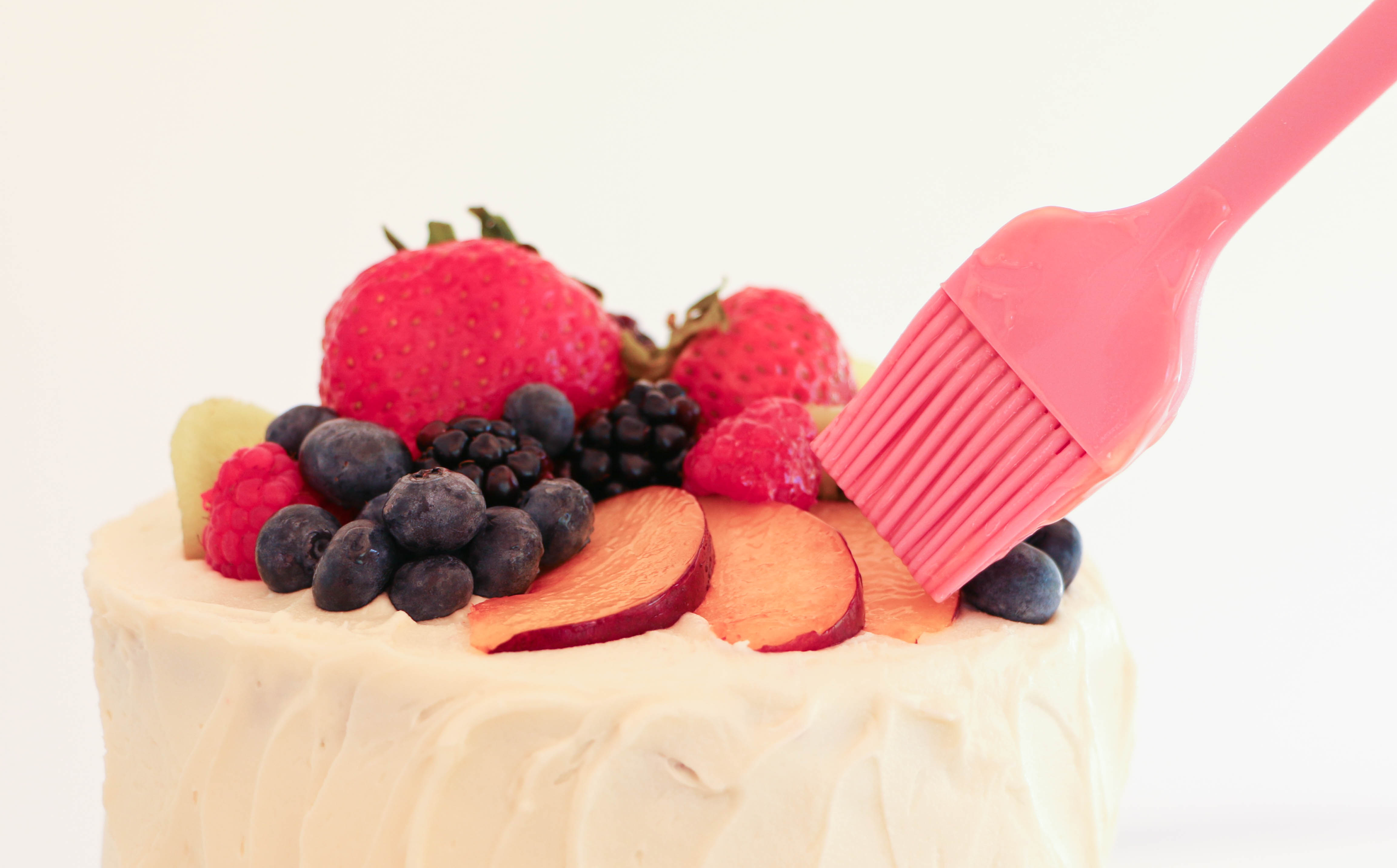 Your work of art will last longer if you glaze the fruit before serving or storing. Soften a few tablespoons of jam or piping gel in the microwave (or in a small sauce pan) and gently coat the fruit using a pastry brush. Piping gel or jam can also help hold little piles of smaller fruit (like blueberries) together so none go rolling off the cake.
Inspiring cake designs using fresh fruit
1. Fruit basket cake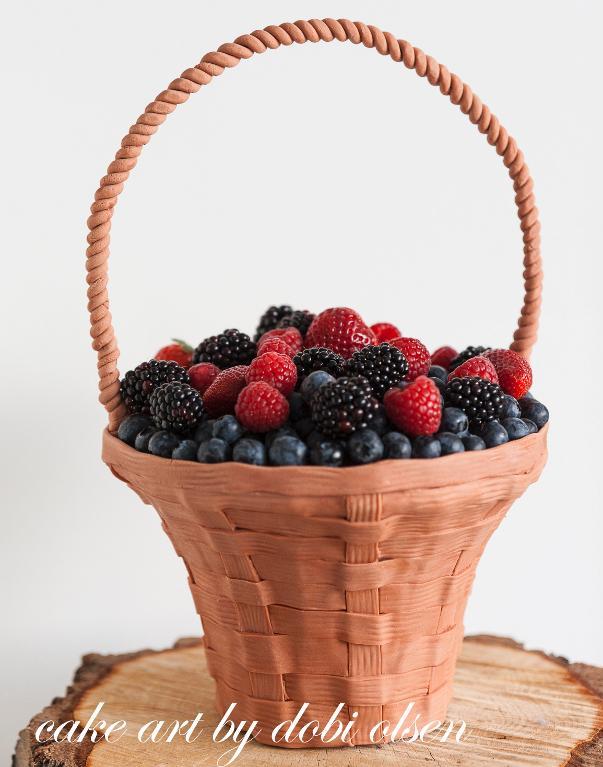 Image via DobiOlsen
Create a piped basketweave effect on the sides of your cake to mimic the look of a berry basket.
2. Fruit butterfly cake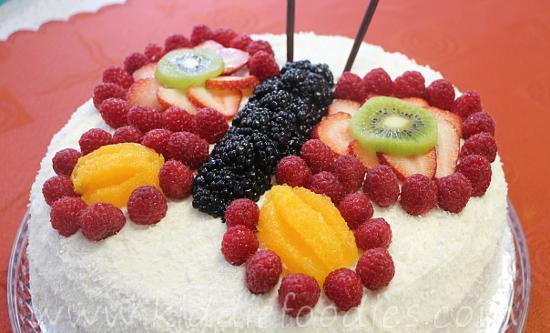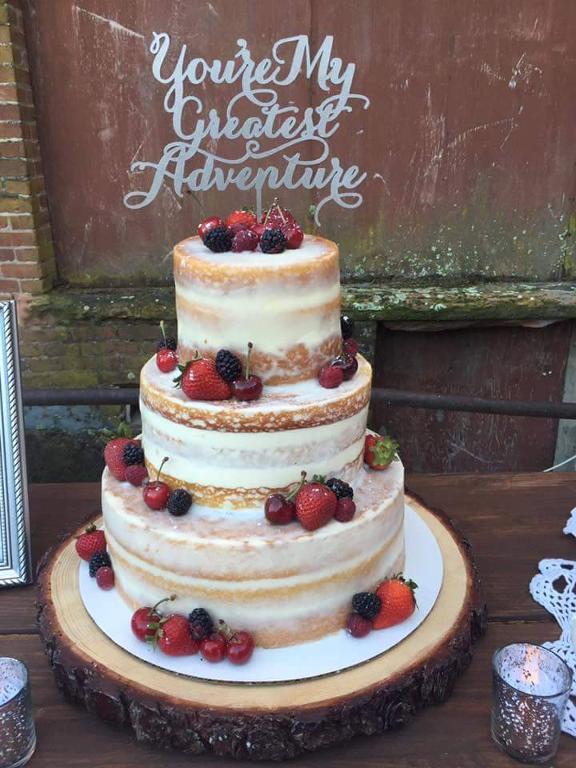 Image via BiteMeBakery209
Say "I do" to decorating a naked wedding cake with fruit that's in season or that pairs well with the cake's flavors.
4. Fruit all around
Image via Elaine Truong.
Stick with a single fruit cut in various ways for a simple but striking cake design. And don't be afraid to venture off the top of the cake.
5. Think outside your go-to fruits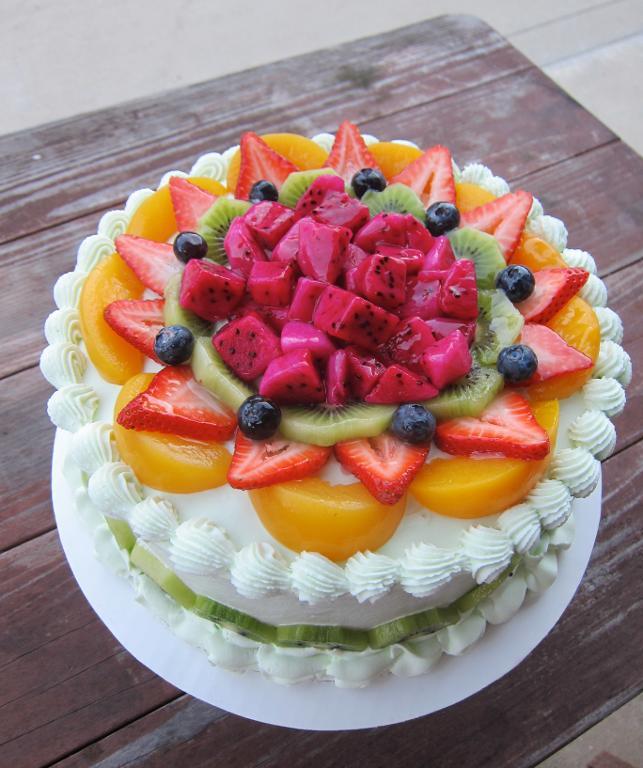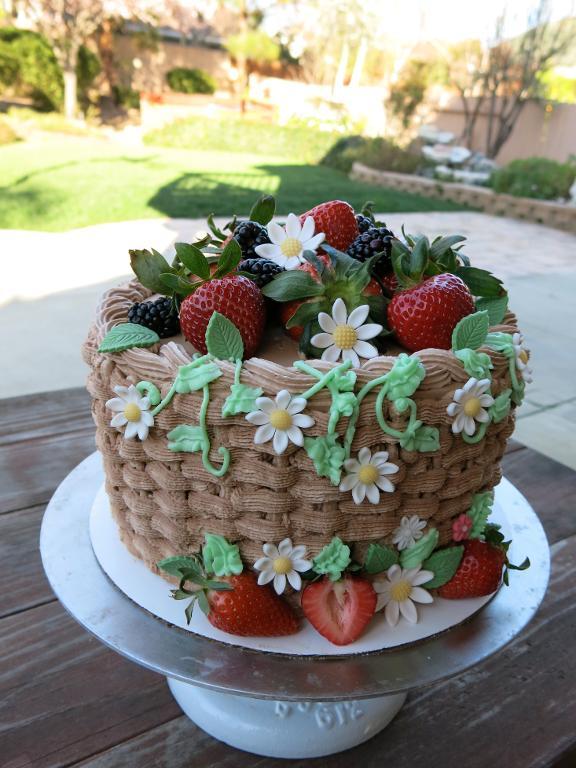 Image via Elaine Truong
Combine fruit or berries with piped and shaped cake decorations for a fun, mixed-media look.
Create Inspired, Fruity Flavor Combinations!
Feast your senses on cocoa, orange & hazelnut buttercream, tiramisu cream cheese frosting & more! Find out how to make irresistibly flavorful cakes. Enroll Now »