Cake decorating with white chocolate yields pretty and delicious results. This versatile, edible medium can be used in a number of ways to highlight enhance your cakes even further. You can use it to make molded candy pieces to festoon the sides of a cake, pretty piped toppers and delicate shavings or curls.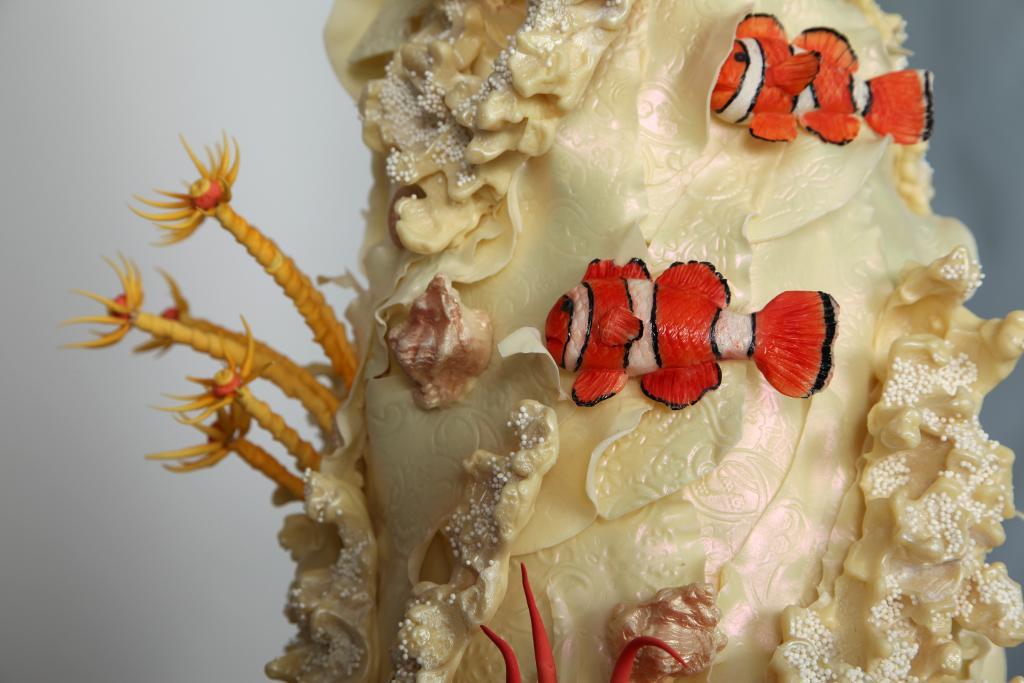 Under the Sea cake via Paul Bradford
Let's take some time to explore the wonderful world of white chocolate and how it is used in cake decorating.
The sky's the limit; white chocolate is amazingly versatile. Because of its ivory hue, it can be tinted as well as molded, drizzled and sculpted. Here's an exploration of some  creative uses for white chocolate.
What is white chocolate, exactly?
If you've heard people claim that white chocolate isn't chocolate at all…well, they're right. While it's related, it's actually made as a by-product of the chocolate making process. White chocolate is made with a blend of sugar, cocoa butter, milk products, vanilla and a fatty substance called lecithin. Technically, white chocolate is not a chocolate, because it doesn't have the key ingredient: chocolate solids.
How can you use white chocolate in cake decorating?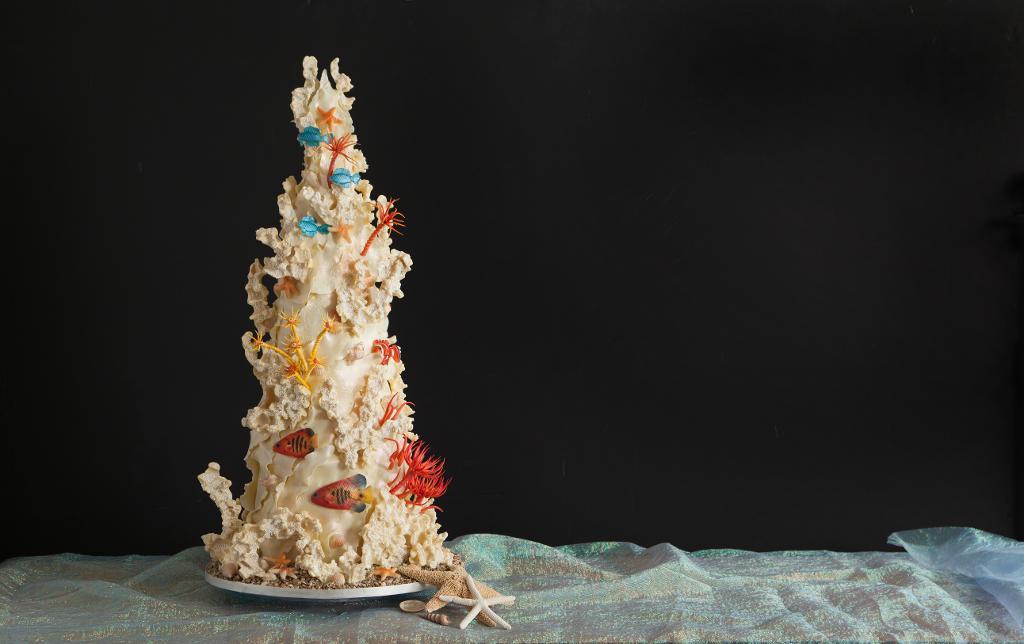 Under the Sea cake via Paul Bradford
Make it a wrap
Transform white chocolate into an edible masterpiece by using it as an all-over covering and design medium to decorate a cake.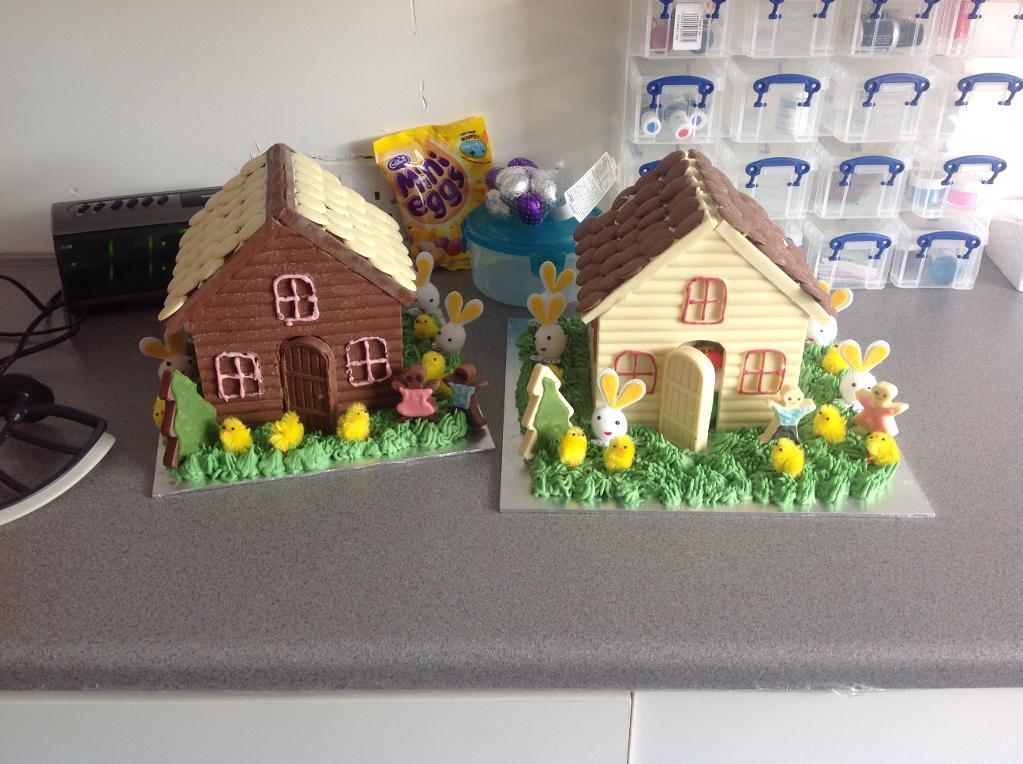 Chocolate houses via swanniede0
Tinting
White chocolate's ivory hue may have you wondering "Can I color white chocolate?" Happily, the answer is yes. Adding color to white chocolate can bring an exciting array of color to your cake decorating, whether it's making candies in molds or piping designs for cake toppers. To tint, you need to incorporate the color into melted white chocolate.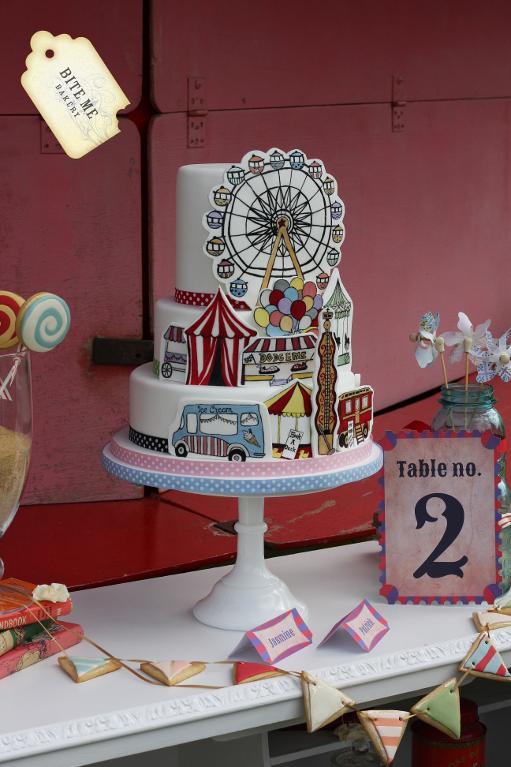 Fairground cake via Bite Me Bakery
Modeling chocolate
White chocolate is the key ingredient in making modeling chocolate, which can be used for sculpting, molding, and creating all sorts of design elements for your cake decorating.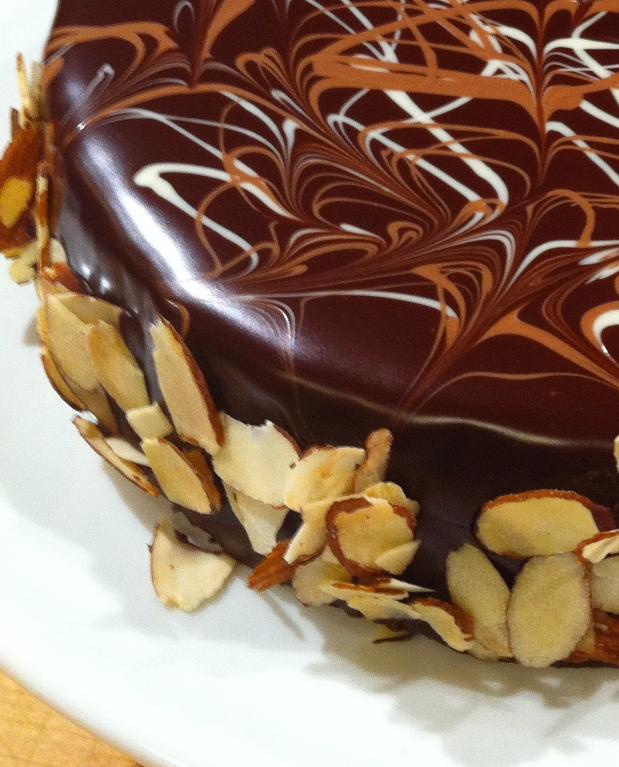 Marbled chocolate glaze via Alice Medrich
Drizzling or marbling
A simple drizzle of white chocolate can be extremely elegant. A dark chocolate cake garnished with a snowy white chocolate drizzle is striking; a zigzag of white chocolate is an easy way to fancy up cakes and desserts of all kinds, from cakes to cookies to Nanaimo bars.
White chocolate's snowy hue can make it a fantastic color contrast to the rich dark brown hues of chocolate. Incorporating it in a marbled design on top of a cake makes for a stunning presentation.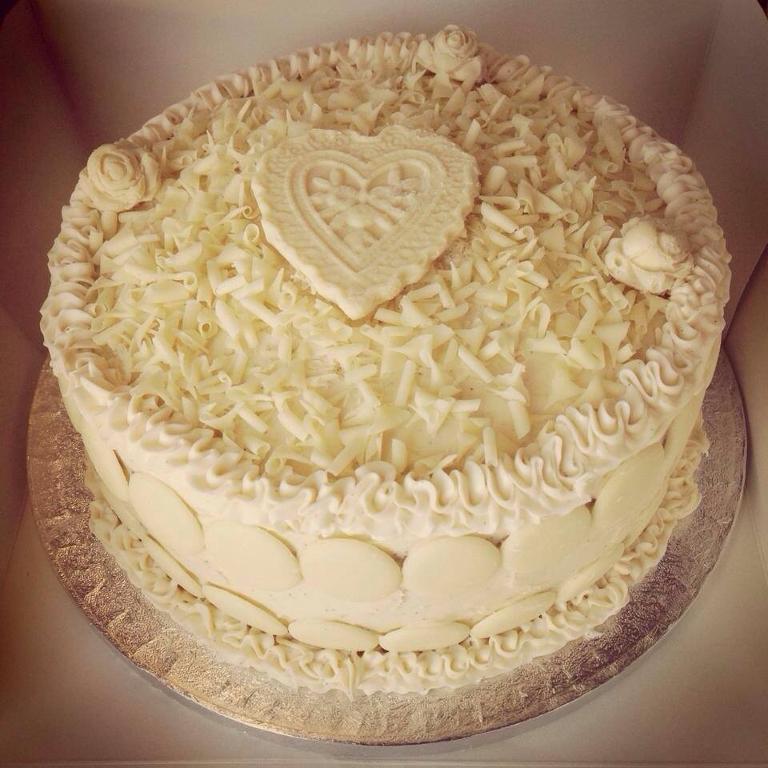 White chocolate cake via Lorraine Kara
Shaving and curling
White chocolate shavings on top of a cake or dessert can give a pretty texture and finish. You can use a more rustic, homespun look by simply shaving a block of white chocolate with a vegetable peeler and using it as garnish; for a more polished finish, create white chocolate curls by laying melted white chocolate on a sheet of waxed paper and curling it into a variety of shapes and thicknesses.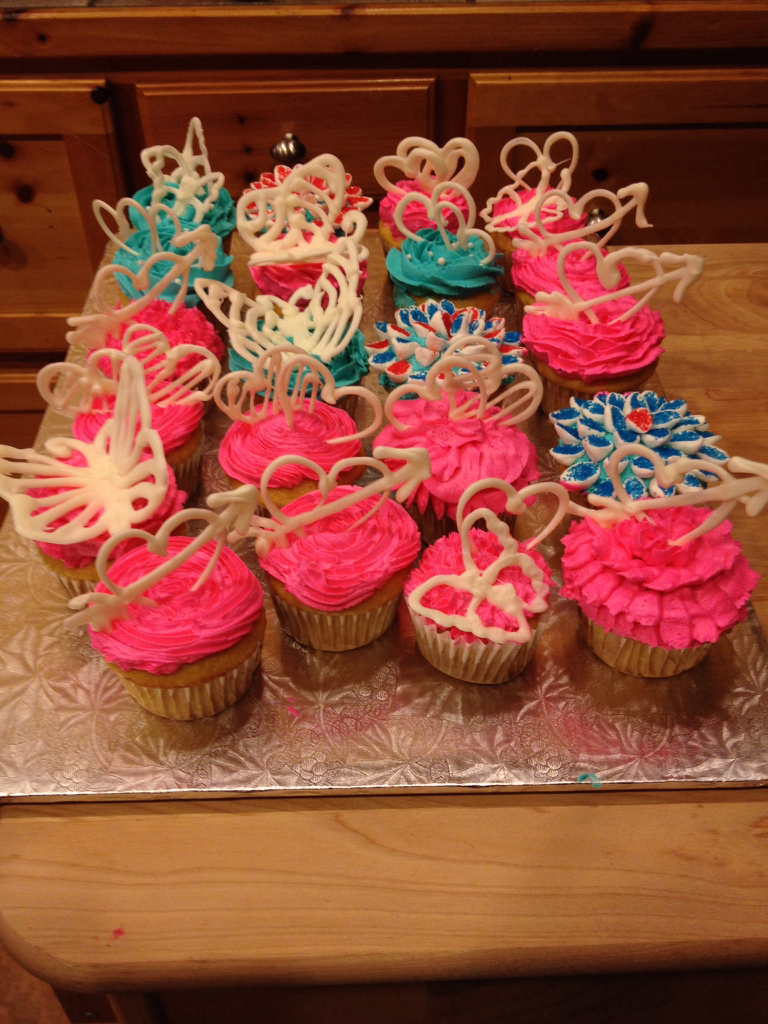 Piped elements via Beckyjo70
Piped and molded garnishes
White chocolate can be piped to create lovely toppers for cupcakes or cakes. Once the white chocolate is melted, load it into a piping bag and follow the instructions for making elegant piped chocolate garnishes. The white chocolate can also be poured into chocolate molds to create all sorts of shaped design elements.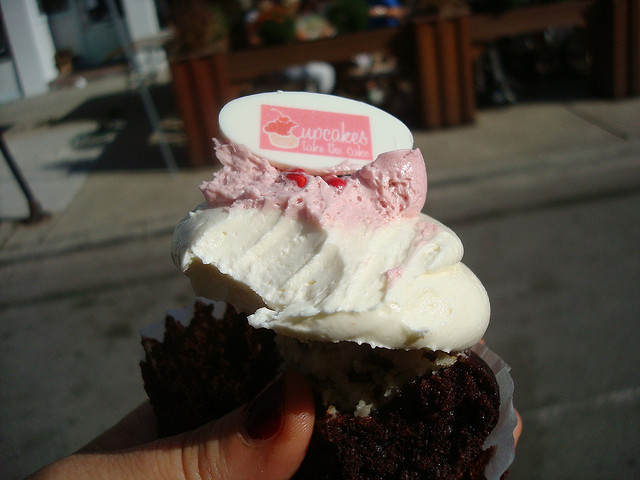 Photo via CakeSpy
Transferred images
Chocolate transfer sheets can be used to transfer images on to discs of white chocolate, making for highly personalized garnishes. For cake decorating businesses, this can be a fantastic way to include logos, for business clients, or monograms or other design elements for weddings or special occasion cakes.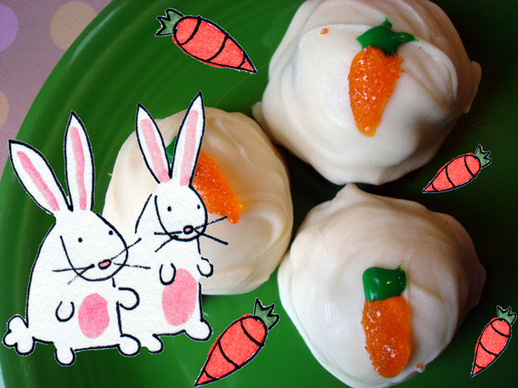 Photo via CakeSpy
Coating
White chocolate can be used as an all-over coating for all manner of treats. For an elegant treat, dip strawberries in white chocolate; dip cookies for a special finish, or use it to entirely enrobe cake truffles or cake pops. If you are coating candies or design elements with white chocolate, be sure to temper the white chocolate for the glossiest, best-looking results.
Ganache
White chocolate ganache can be used as a cake topping or as a decadent filling. Like its cocoa-containing counterpart, white chocolate can be used to create delicious ganache.
How do you use white chocolate in your cake decorating?