Starting a cake decorating business can be scary — there are licenses, insurance, regulations and lots of laws to adhere to, so where do we start? What exactly do you need and in what order? I am going to attempt to help you through the first steps of this process but please remember that each city, state, town, country and village may have very different rules and regulations. This cake decorating toolbox for starting a cake business is meant to serve as a starting point so you can soon focus on making cakes instead of wading through paperwork.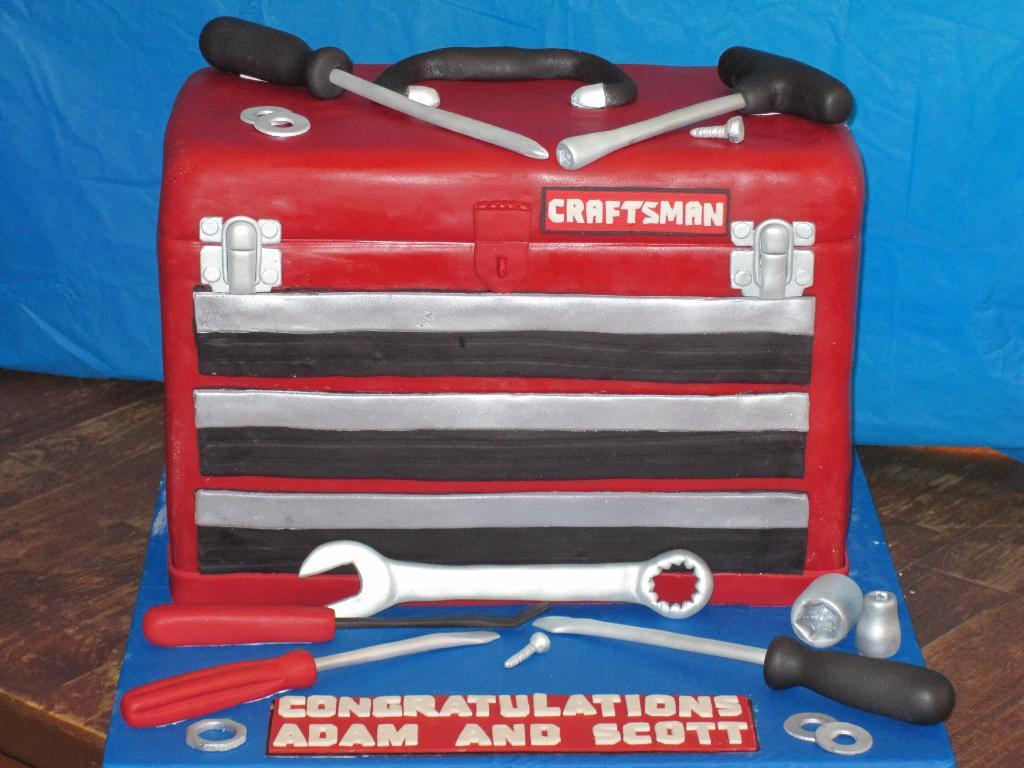 Tool Box Cake via Craftsy Member Reanie51
Here's what you'll need in your cake decorating toolbox in order to start your own business:
In most cases, there are three things you will need before getting city, county or state licenses: your tax ID number, your food safety certification and a location.
1. Tax Identification Number
In the U.S., all businesses are required to have a Tax Identification Number (TIN), which is also called an Employer Identification Number (EIN). This is used to identify a business entity by the Internal Revenue Service. You can apply online for free and receive your EIN pretty quickly. In the UK, you will want to register your company as a legal entity with Companies House. No matter which country you live in, you will need to pay taxes, so start there first.
2. Food safety certification
Your next move will be to become a Food Safe Manager. In the U.S., visit ServSafe.com to learn more. In the UK, become a Safer Food Handler or check with the Health and Safety Executive. Most courses can be taken online or in a one-day class in your area with a test at the end. Cottage Food laws also require safe food handling training.
3. Location
Opening a bakery from scratch can be very expensive, so many bakers who are looking to follow their dreams decide to bake from home. This can be a great way to do what you love without the cost and hassle of opening a separate location, but please, if you are charging money for your cakes, make sure that baking from home is legal in your area. Make sure cottage food laws apply in your state and that you are meeting all requirements and have all documentation up to date.
Opening an illegal "bakery" in your home can cost you money in fines if you are caught. It also hurts your competitors because most likely your prices are low and they are not able to compete with your pricing while working to sustain their legitimate commercial bakery. In some states and countries, baking out of your home kitchen is permitted, in other locations bakeries are highly regulated. Below are a few things to keep in mind when choosing a location.
Cottage food laws
In the U.S., cottage food laws, which allow bakers to bake from home, are being passed in many states. The state laws vary widely, so check the laws in your state and make sure you are following all guidelines and have all licenses that are required.
Renting a bakery
Another way to open a commercial bakery without all the cost is to rent time in a kitchen from an existing bakery. Contact bakeries in your area to see if they are renting. Many bakeries may turn you down, but keep at it, you may find the one that says yes.
When I began my company I decided that I did not want to decorate cookies, only cakes, so I called around to cookie bakeries in my area. One bakery agreed to let me rent the bakery after they were finished for the day. I would go in around 5:00 PM and work all evening.
There may also be cooperative commercial kitchens in your area. These kitchens are designed for the purpose of being rented out to chefs and bakers starting their own businesses. You pay for the hours you rent and share space and time with others.
Opening your own location
When opening your own store, location is the most important decision you will make. It may seem tempting to choose a small, out-of-the-way shop because it is cheaper, but if it does not draw in the customers or it is too remote and customers need to travel far to meet with you, they will go somewhere closer.
Also, remember that custom cakes are a luxury item, which means that you need to situate yourself in an area where there are customers with disposable income.
Start-up costs can be very expensive and include construction, equipment, inventory, staffing and permits. Once you are up and running, you will need to meet your monthly rent, staffing and utility expenses. These expenses add up quickly and can range depending on your location, so do your homework and make sure you develop a clear cost analysis.
Stripes and sugar flowers cake via Craftsy Member CakesbyChristine
4. Bakery licenses
Once you have a location, your food handler's permit and your tax ID number, you are ready to get licenses and permits. Start with your local jurisdiction, then county and then state licenses if required. Don't be afraid to ask questions to figure out what you need. Most information is on government websites, but it can be tricky and overwhelming if you are more of a decorator than a business owner.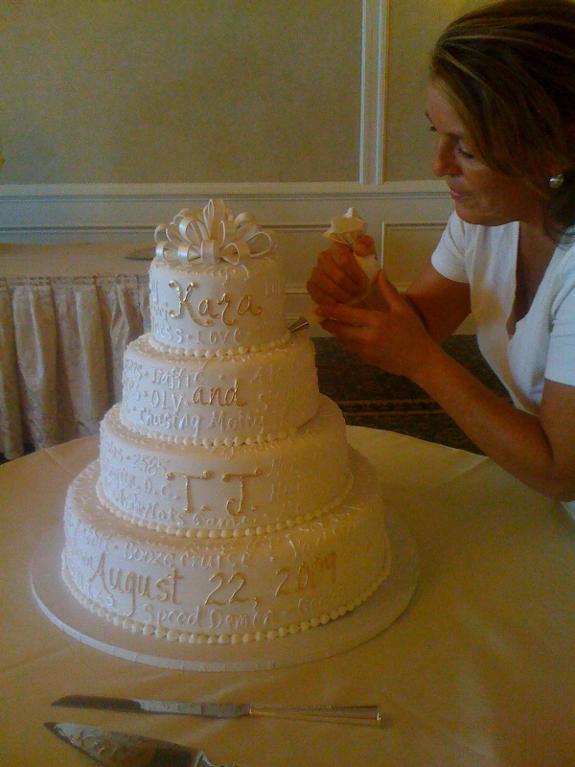 Photo via the Craftsy class How to Start a Cake Business

5. Bakery insurance
Insurance is essential if you want to start a bakery. When selling food to the public you must protect yourself and your customers. In most areas you will need public liability insurance and professional indemnity insurance. If you hire staff you may also need employer's liability insurance. Ask the bakers in your area, they can refer you to an insurance company that works primarily with small business insurance.
Get more advice on turning your cake dream into a reality from expert baker Lisa Raffael in her class How to Start a Cake Business.
You might also enjoy our posts on:
– Building your cake business website and using a blog for your cake business
What experiences have you had starting your own business?