When it comes to cake decorating, a pretty nifty hack is always welcome. In whatever vocation or hobby you're bound to have a eureka moment and discover a useful time-saving short-cut that helps save the day when you're pressed for time. When we're busy decorating a number of cakes, we have a few little time-skimming tricks that we utilize ourselves!
Check out these top five cake decorating hacks to decorate with sweet, sweet efficiency!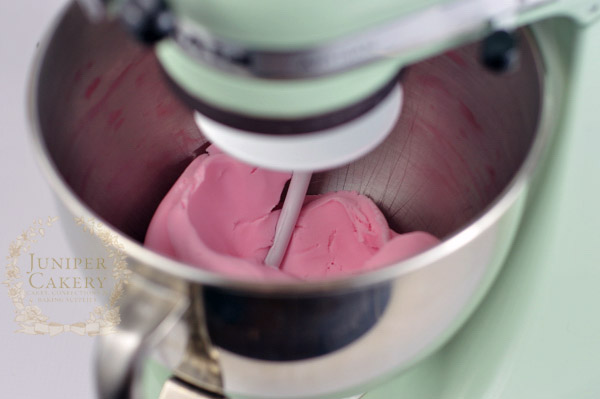 All photos via Juniper Cakery
Tip 01: Get hooked!
If you have to color a large amount of fondant one tone why not utilise your stand-up mixer! Knead your fondant until soft and easily pliable beforehand. Place your fondant in the bowl with a little gel or paste food color, attach your dough hook and mix on slow until your color is fully incorporated. This handy little trick not only saves your arms from strain, but frees up some much needed time for you to spend on other tasks.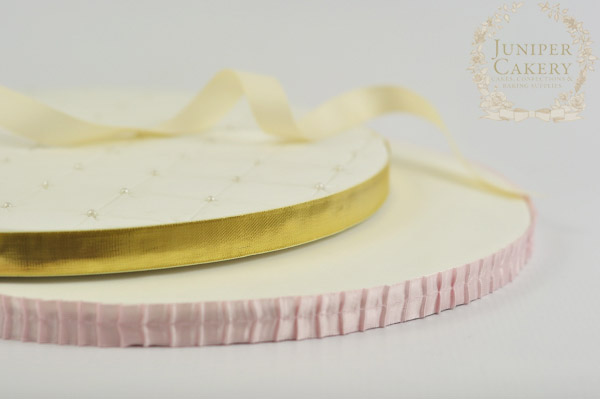 Tip 02: Be firm!
Sometimes you're met with an unexpected cake order or you've just had too much to do that you've left covering and trimming a cake board to last minute. To cut down on the waiting time for your fondant covered cake board to firm up add a little CMC or Tylo powder to your fondant, roll out, cover, emboss your board if needed and leave to set. This is a great hack that helps slice the usual waiting time down to a few hours (depending on humidity) instead of a few days!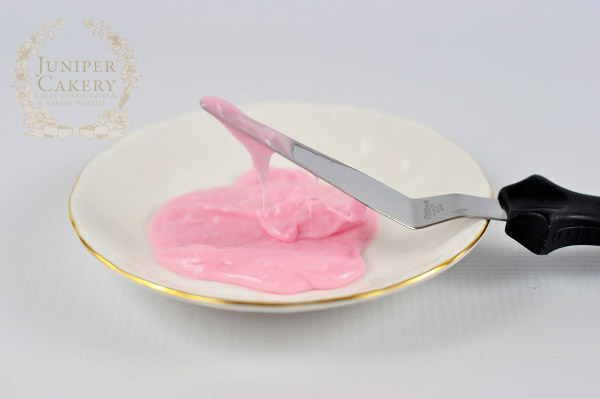 Tip 03: Get into a sticky situation!
If you have any very tiny (yet equally annoying) cracks or scrapes in the fondant of your covered cake a fabulous trick is to create a sticky paste from your leftover icing and patch up any imperfections! Take a little of your left over fondant and add in a small cup, add a few drops of water and mix together with a small tapered palette knife.
You should be left with a mixture similar in consistency to toothpaste. Next take your paste and apply a tiny amount into and over your cracks or small scratches. Gently smooth the paste around taking any excess of. Use your palette knife to smooth the area down. When finished and when the paste has completely dried smooth out further by rubbing lightly with a cake smoother! Voila!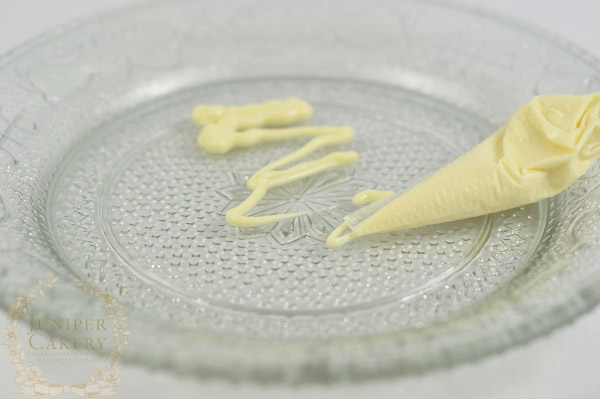 Tip 04: Stealth by chocolate!
Using melted white chocolate to 'glue' on various edible features is such a fabulous tip. Lots of decorators have different methods of applying this, but the easiest and most mess-free method is to use a disposable piping bag. This quick technique not only saves you from the chore of washing dirty dishes, but completely cuts out waiting for chocolate to melt over saucepans of boiling water.
Add your white chocolate buttons, chips or callets into a piping bag (thin works much better than thick as thicker bags hinder the heat from melting the chocolate inside) and microwave on full power. Remember to check your chocolate at 10-15 second intervals. When ready snip off the end of the bag and you can pipe your "glue" with ease and control!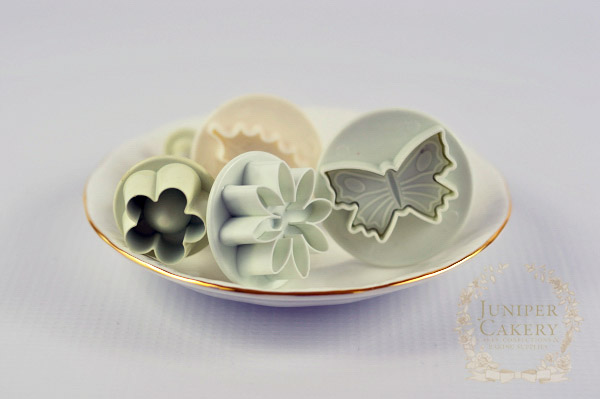 Tip 05: Pressed for time?
If you're painting or piping on any detail from florals to a message a quick and easy guide is to lightly press a relevant cutter into the fondant of your cake (e,g. use a blossom cutter for small five petal florals or alphabet cookie cutters to spell out a name or greeting). This saves a lot of time and mess than just piping straight onto your surface or using a cocktail stick to 'poke'/map out your outlines.
We hope these super handy tips that we use ourselves to save time and stress when cake decorating help out your next cake design project! Remember that as you continue to create cakes and discover Craftsy's impressive catalog of classes you'll learn and develop some new essential cake decorating hacks!