When it comes to starting and running any kind of business these days it really pays to be social media savvy. In a lot of ways, running your cake business social media is like managing the daily duties and tasks of a super busy bakery… including the employees.
It's hard work, time consuming and you'll need to find out what works and what definitely doesn't, but with our tips you'll cut out some of the scary learning curves and be on the road to cake business bliss!
How to run your cake business social media like a pro!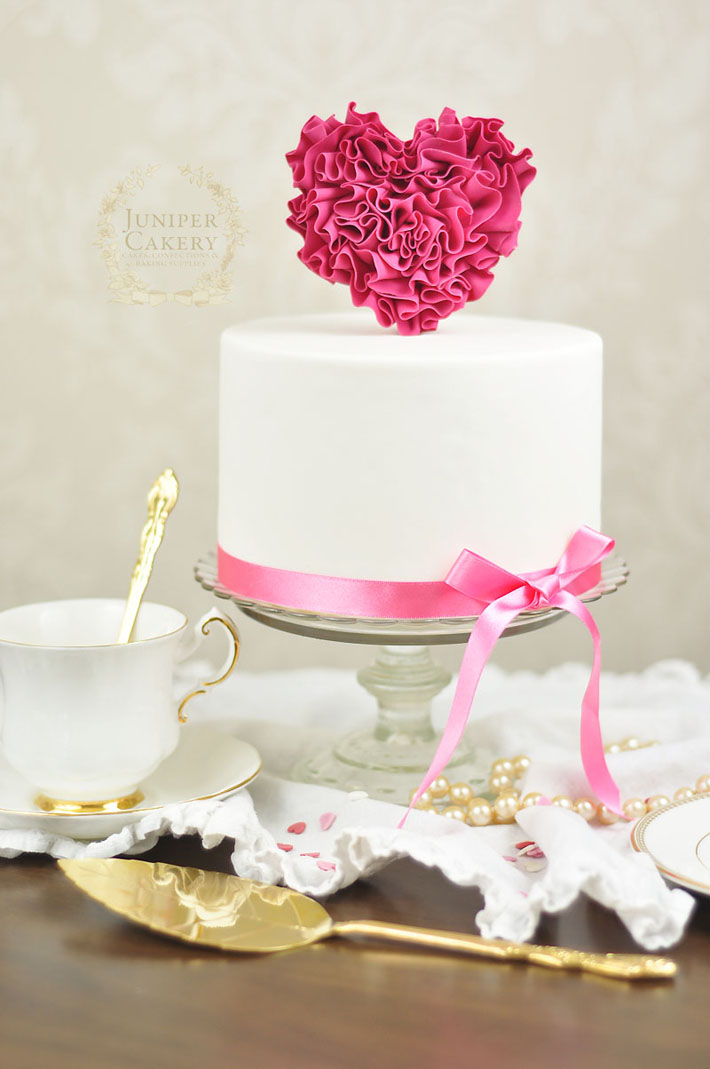 All photos via Juniper Cakery
Tip no. 1: Be dedicated!
It's like that infamous quote, "Your dreams won't work unless you do." If you put the work and effort in then you're more likely to reap some awesome rewards. We began our cake design business when #hashtags were booming and Facebook logos began appearing on food packets everywhere so it only seemed natural to put energy into marketing our social media.
We bought books on managing Facebook business accounts, read up on best times to tweet and drafted out strategies. Whilst this may seem boring it helped us get noticed. We ended up working as recipe developers for The Happy Co., product testers and photographers for Tala bakeware, contributors for DK Publishers and now we're proud to be part of the wonderfully creative and vibrant Bluprint family.
Lesson? If you genuinely love what you do, and you're dedicated then it doesn't hurt to let a few people know about it!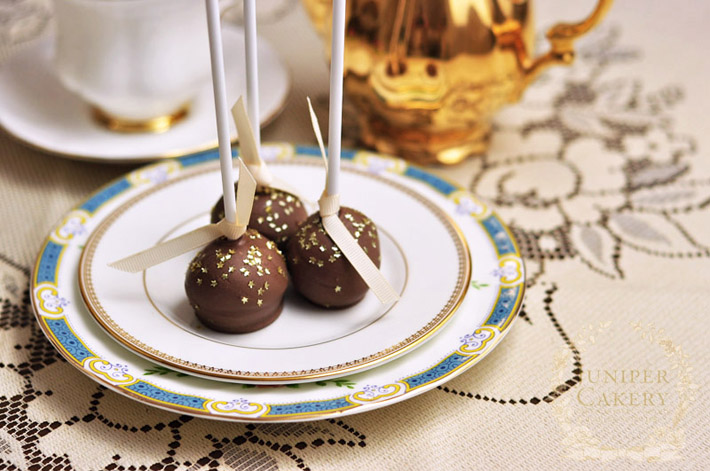 Tip no. 2: Stick to a schedule!
Getting into a good habit of when you update profiles or feeds and what with is essential. Too many business pages on Facebook for example update with one post a month — if they feel like it. A business that is too slack with their updates is likely to get forgotten. You need to have content, be exciting and be memorable.
When it comes to Facebook you can even schedule posts which sure is handy these days. The busier you get the more this kind of function is a lifesaver.
We keep a weekly calendar system that gets filled in with what FB posts are due up and at which time. This also really helps a company keep track on what content their followers actually like and respond too. From doing this we know that our followers like to see a cake or treat post at 9am every morning, so we begin the day with an image of something sweet we created!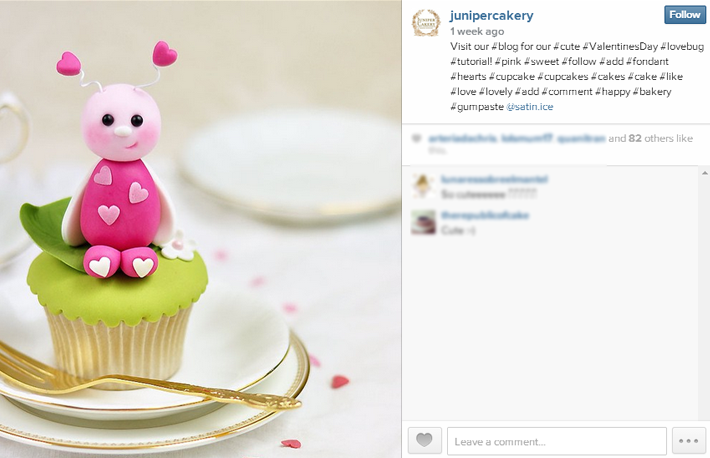 Photo via instagram.com/junipercakery
Tip no. 3: A picture is worth a 1,000 words!
Another very common mistake made for businesses such as cake design companies who rely on potential customers interacting, ordering and actually seeing their work is that they update their various profiles with no images. People generally react to imagery stronger than they would to text. An image really is worth 1,000 words… maybe even more.
Tip no. 4: Be professional!
Just because you run a home-based bakery doesn't mean you should update your Facebook page or Instagram account with snaps of you picking up flour from the grocery store in your teddy bear slippers. Some things are too personal.
A business page should be just that — business. You can post any panic-stricken last minute runs to the store on your personal account. You want your customers to trust you and expressing any form of stress on any of your business social media accounts isn't going to do that.
The same goes for bricks and mortar bakeries. Posting any images or quotes about any kitchen or cake mishaps may seem light-hearted, but they'll also make a client worry that their order has (or will) go horribly wrong.
Tip no. 5: Know your formats!
It helps to know how different social media websites work and how people use them. Here's a basic guide to just a few…
Facebook
Updates can range from short to long in text
Generally no hashtags, but you can tag a person or company with the '@' symbol and then the profile or person's name… eg, Here's our pretty ballet themed cake tutorial via the @Bluprint blog
Images can be uploaded along with your text, but it's better to use landscape images. The best size to use for an image specifically for your facebook feed is 472px by 394px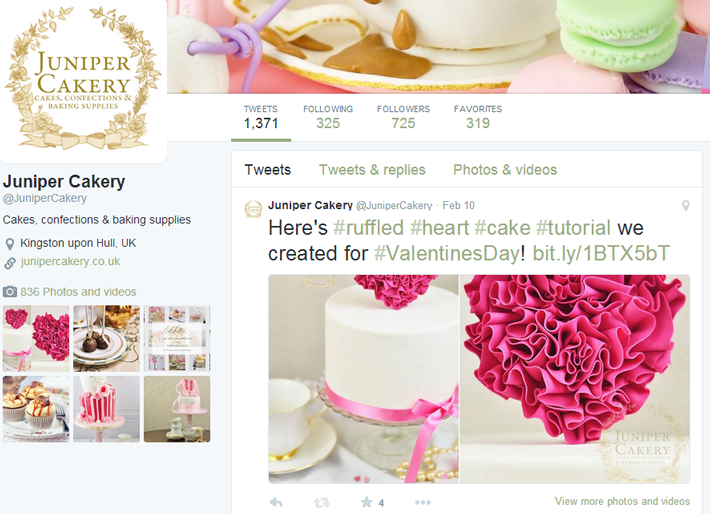 Photo via twitter.com/JuniperCakery
Twitter
Updates can only have up to 140 characters including links… adding an image also counts as a link too
You can go #hashtagcrazy with this social media account
Images can be uploaded and again it's best to stick to landscape format… portraits usually look majorly cropped on someone's feed
VERY hard to gain consistent followers so don't feel discouraged if it takes a while to get the hang of using this platform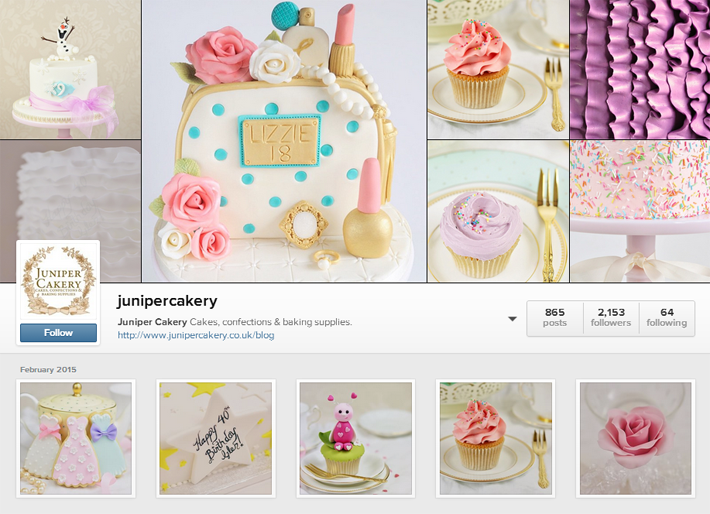 Photo via instagram.com/junipercakery
Instagram
Heavily image-led social platform
Again, use #hashtags as much as you which, however, search about popular tags to help get better exposure
There are lots of cool apps to help filter and add effects to your images, but don't go too crazy… over filtered images rarely look recognisable
Pinterest
A great way to not only show off your work, but share and re-pin what inspires your work
Definitely image heavy, but only upload your work and photographs especially if you're a business
Some users use hashtags and some don't… we've not noticed a negative of either practice on this handy site
It's easy to feel flustered when so many social media websites and apps exist out there, but another handy tip is… don't sign up for all of them. Do your research and register for a couple that pique your interest, get used to how they work and then expand onto a new platform later on.
How do you use social media to promote your business?
Start your successful cake business today!
Navigate permits, market your business & more, with guidance from Delicious Desserts owner Lisa Raffael.Enroll Here Now »