People love keeping cactuses as house plants because they're so easy to care for — and you'll love these cactus cupcakes because they are equally as easy! With a little "sand" detail, a bright and textured cactus and a fondant flower to top it all off, these cactus cupcakes will be ready to eat before you know it!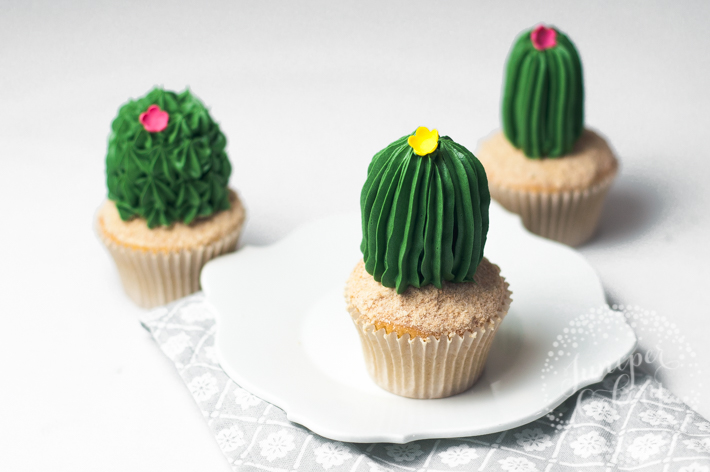 Follow along with this tutorial to make cactus cupcakes that are more pretty than prickly!
Materials needed:
Freshly baked cupcakes
Green fondant
Green buttercream
Crumbled vanilla cookies
Ivory or white buttercream
Uncooked spaghetti stick
Closed star piping tip
Small blossom cutter
Bone tool
Flower foam pad
Disposable piping bags
Step 1: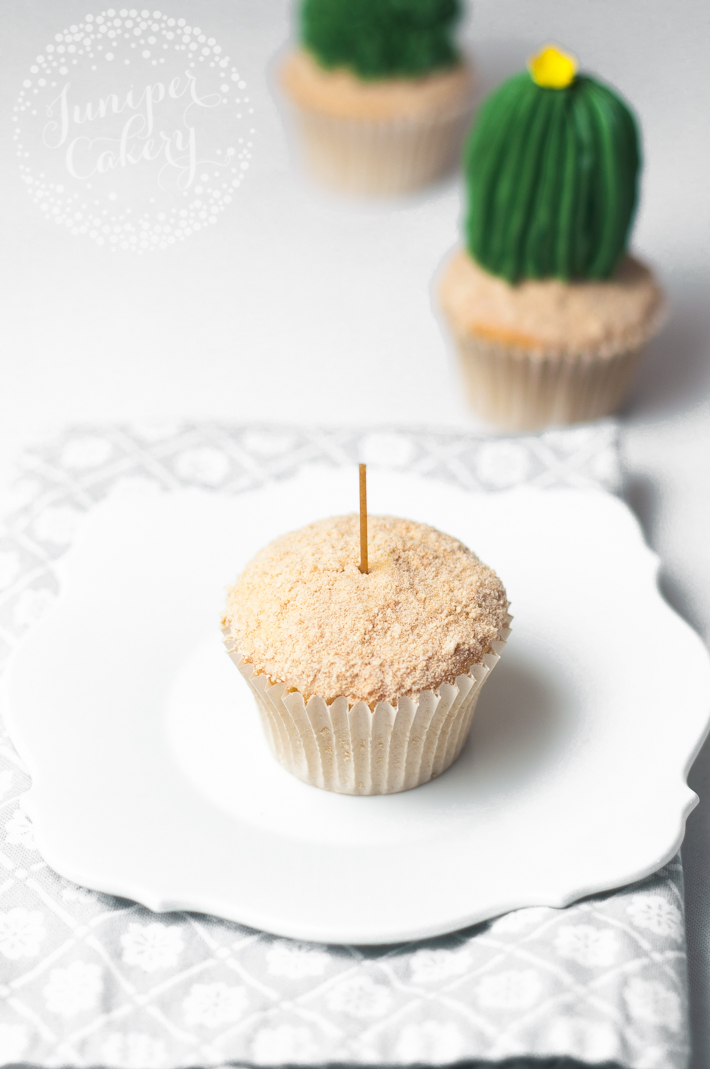 Spread a bit of ivory buttercream on top of your cupcakes before pressing them downward into cookie crumbles. Make sure you've used pale vanilla cookies so that they look more like sand instead than soil.
Step 2:
Stick a piece of uncooked spaghetti around the length into the middle of your cupcake.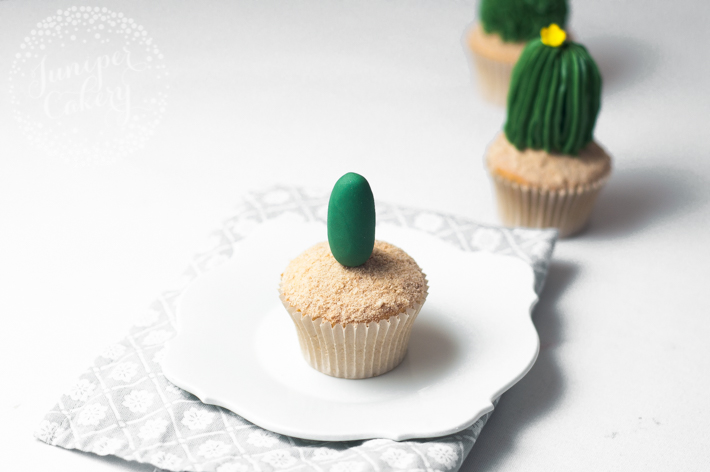 Roll a bit of green fondant (we aimed for each piece to be bit smaller than a golf ball) into a smooth ball or oval-like shape. Carefully push this shaped piece of fondant onto the uncooked spaghetti stick.
Top tip: If you or your guests aren't too keen on fondant you can always use large marshmallows for this step instead. Better yet, what about candy bars cut in half?
Step 3: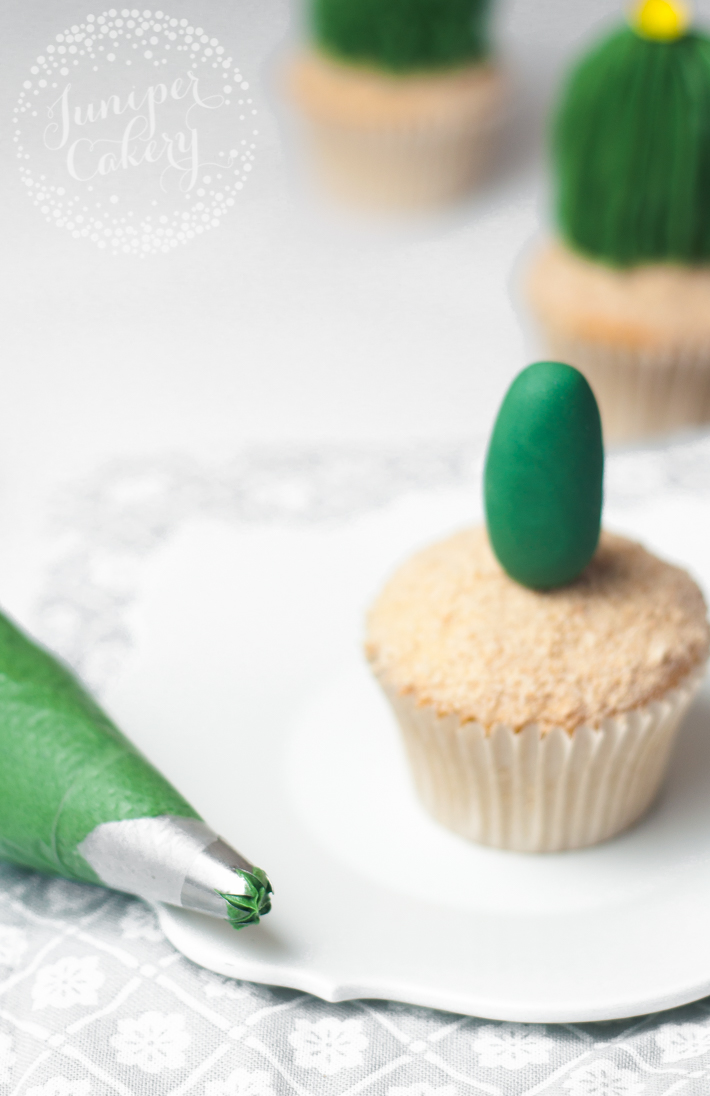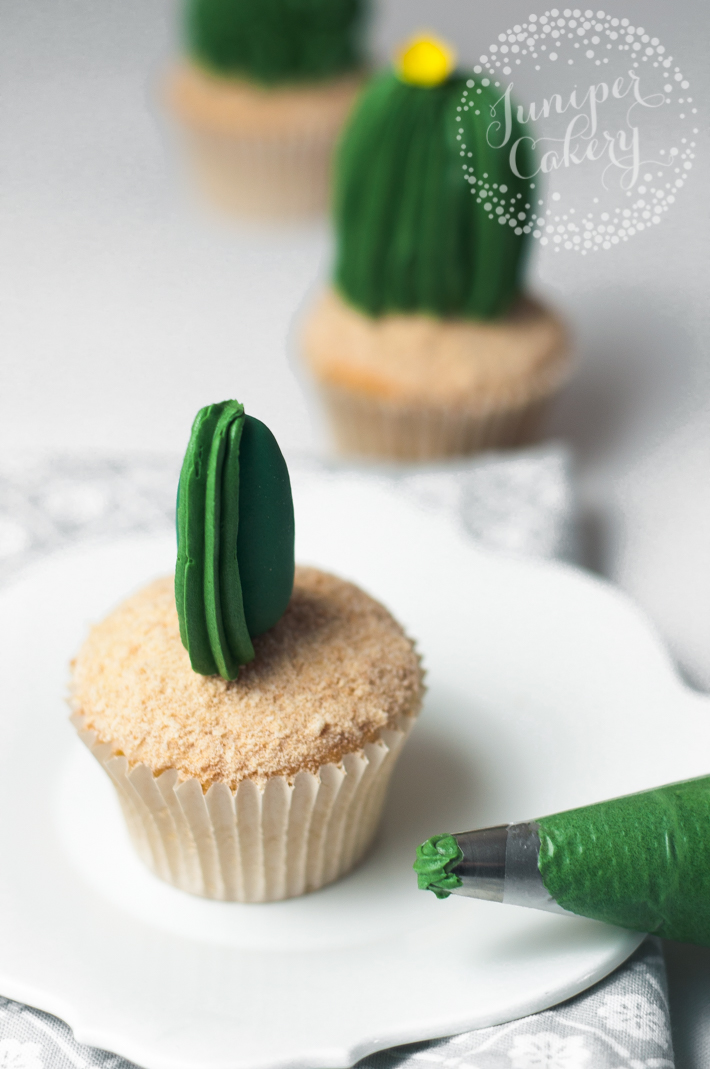 Fill a disposable piping bag fitted with a small closed star tip with your green buttercream. Pipe vertically up the fondant piece. The best way to do this is to begin from the base of your cactus and working your way up.
Continue piping all the way around. You do need a good steady hand for this, but it helps if you pipe with one hand while resting your elbow on a sturdy, level surface. You can even guide the tip of the bag upwards with your other hand.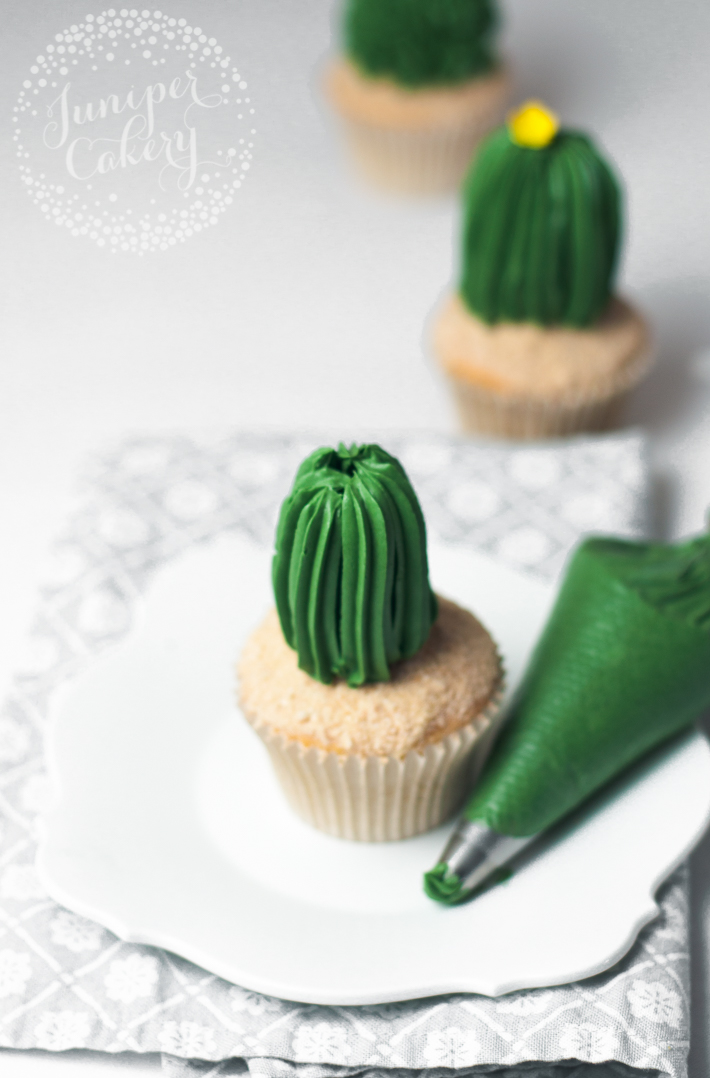 Top tip: Don't try to use large cupcake piping tips or nozzles for this step. You'll lose control over your piping and sacrifice the texture.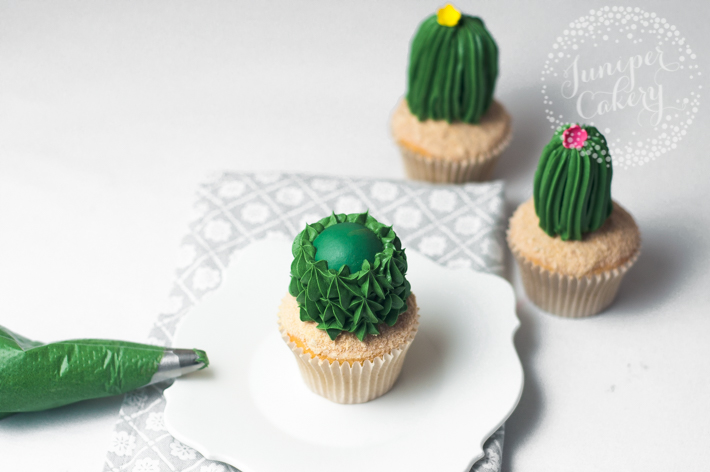 For a different style cactus, try piping "stars" around the fondant with the same closed star tip used in previous steps to create a fun, textured look.
Step 4: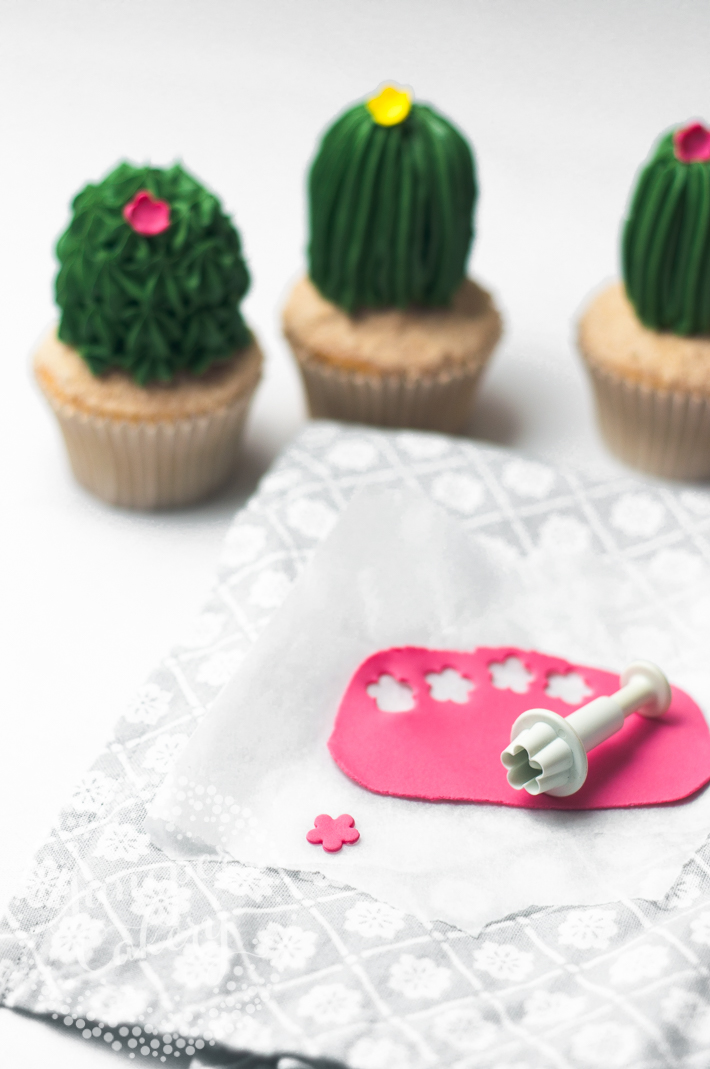 Add small plunger cut blossoms onto your cactus cupcakes to add pops of color.
Top tip: Instead of small fondant flowers, try tiny, food-safe plastic sombreros, cowboy hats or even little flags. These cupcakes would even make quirky Christmas trees by just adding winter themed sprinkles onto them.