The cable crochet stitch is an important stitch to master if you like to incorporate knit-like texture into your crochet projects. It can seem daunting at first but with a little bit of practice you can be crocheting cables in no time.
Here are five tips that you need to know to perfect the art of the cable crochet stitch.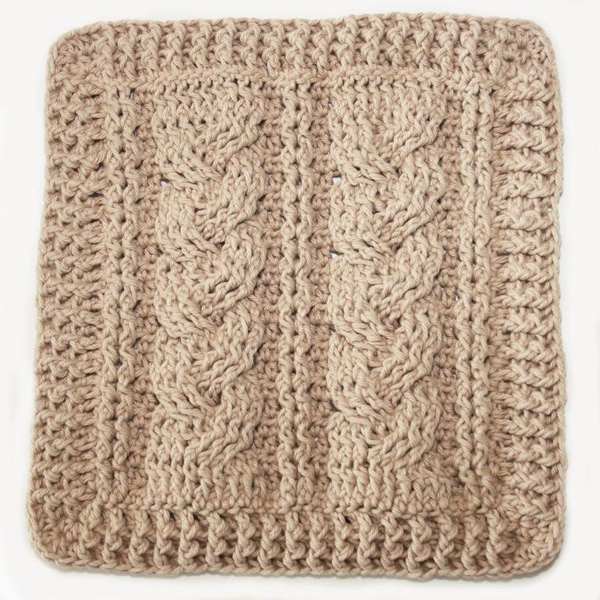 Photo via knotsewcute
1. It's all about the post stitch.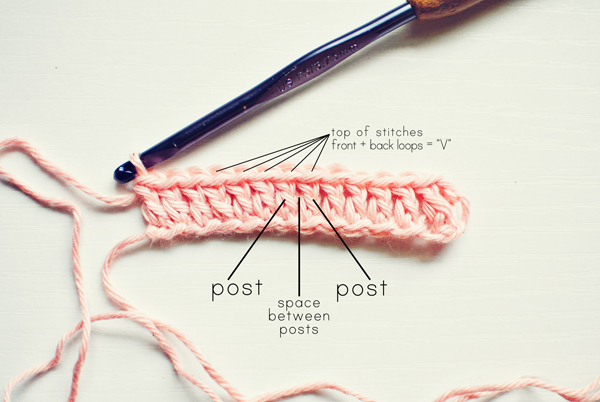 Photo via BluprLisa Gutierrez
Crochet cables can be worked in a variety of different ways. There are many different variations on the cable crochet stitch. However, they are almost all based on post stitches so you'll want to practice basic crochet post stitches before you move on to cabling.
The most common post stitches used generally as well as in cabling are the front post double crochet (fpdc) and back post double crochet (bpdc) so you'll want to start there. You can learn more about how to make those two stitches from "Add a Little Texture: A Tutorial for Crochet Post Stitches" by Lisa Gutierrez.
2. Count carefully.

Photo via Andrea Sanchez
When you work the cable crochet stitch, you have to skip stitches in a row then work backwards into the skipped stitches. (If reading that confuses you, take a look at the article "How to Crochet Cables" by Andrea Sanchez for a simple photo demo.) Since you are skipping and working backwards and forwards across a row, it can be easy to lose count of where you are in the pattern.
Count carefully. You might want to use a stitch counter (which you can get as a crafty phone app), a physical stitch counter or just make notations on your printed pattern as you go. The key is to get used to paying extra close attention when counting stitches as you learn to work crochet cables.
3. Choose an easy yarn.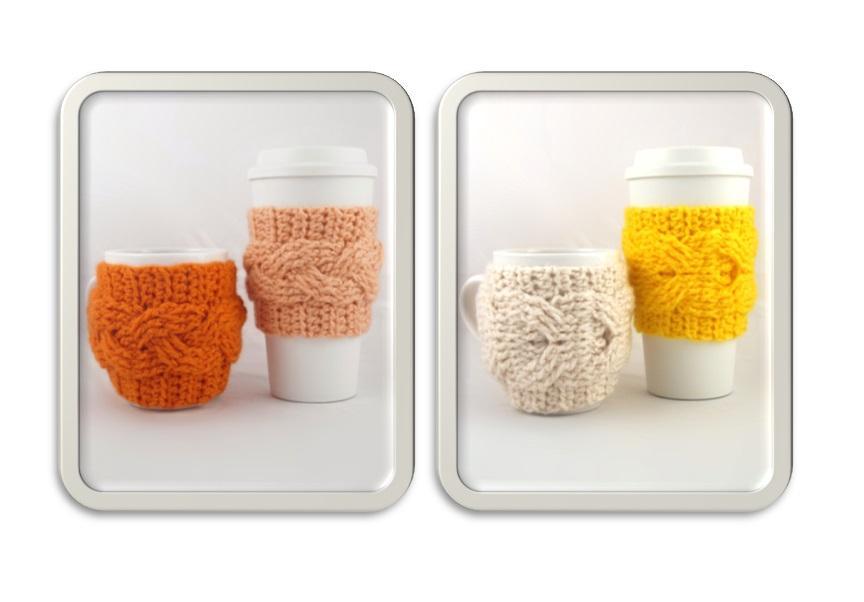 Photo via TTB
Make it easy on yourself as you learn the cable crochet stitch by selecting a yarn that is easy to work with. A worsted weight yarn is ideal. Laceweight and other lightweight yarns may be too fiddly for the beginner crochet cabler. Likewise, yarns that are too bulky or thick-and-thin may be difficult to work with in this complex stitch pattern.
You should select yarn that is smooth as opposed to fuzzy; mohair would be a bad choice, for example. You should make sure that the yarn you select is not splitty. A standard wool, cotton or synthetic blend is best. Finally, you might want to work with a light, solid color at first in order to see all of your stitches clearly. Variegated yarns can look great worked into crochet cables but save them for after you've perfected your skill.
4. Practice left vs right.
Cabled clutch from the online crochet class Quick & Easy Crochet Cables
There are left-leaning crochet cables and right-leaning crochet cables. The combination of these is what creates the flowing cable design. While they are worked similarly, there are some tips and tricks that work better for left than right and vice versa. In his Craftsy class Quick & Easy Crochet Cables, designer Shannon Mullet-Bowlsby teaching an innovative "snag and drag" technique to help you out with right-crossing crochet cables.
5. Use a chart.
The crochet cable stitch is one type of pattern that often makes a lot more sense when you see it drawn out, because you can actually see the way that the cables are supposed to look as they weave back and forth in their creation. It helps a lot if you know how to read a complex stitch chart, which Shannon Mullet-Bowlsby also teaches in his aforementioned Craftsy mini-class on crochet cables.
Cable crochet stitch patterns
Practice makes perfect. If you're ready to try your hand at the cable crochet stitch, check out the suggested patterns in Ashley Little's post "Impress your Knitting Friends with Crochet Cable Patterns".
What are your favorite projects for textured crochet stitches like the cable crochet stitch?