Adding text to machine embroidery is inevitable. At some point in time, it becomes necessary. But it is such a pain unless you have an expensive, technical digitizing program. Ever wish you could just type in text instead of placing each letter separately? You can! And there is a free program that does just that.
Let's find out how BX fonts work and where to get the free software!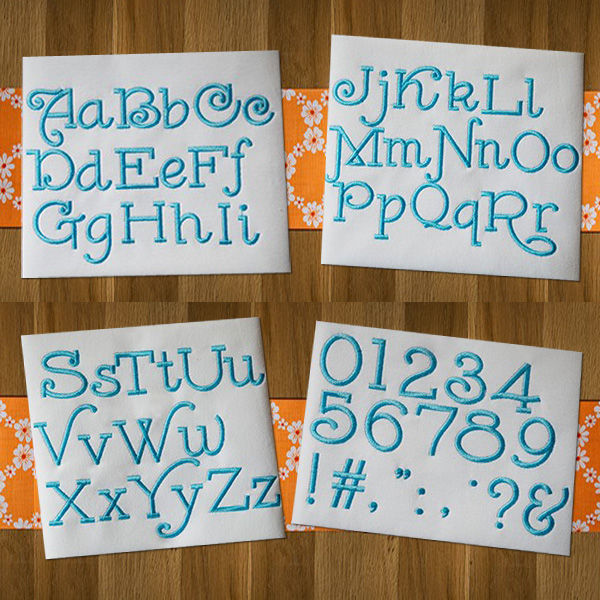 Photo via Designs by JuJu
What are BX fonts?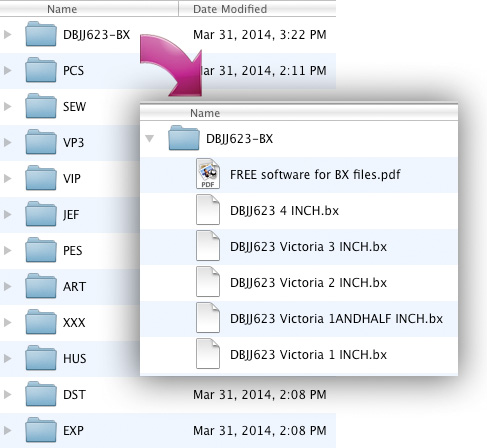 Photos and images via Debbie Henry
More and more digitizers are offering BX format when you buy their fonts. They are usually included as a folder just like all of the other machine embroidery formats. But what does that really mean?
BX fonts are special keyboard fonts, meaning that once imported to specific design programs, you can select your font style and type out text just as if you were writing an email or posting to social media.
Many embroidery programs that create text have fonts already built in. That is the same idea behind BX fonts.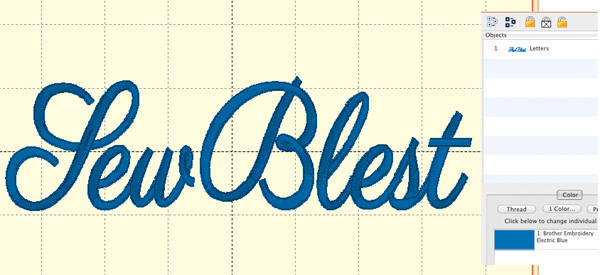 To type SewBlest using a BX font, I just select the font style in the font library and type the words. The text is arranged automatically. On the right-hand side, you see that there is one object in the design and just one thread color.
At a minimum, most regular font designs have 52 different files, one for each upper and lower case letter of the alphabet. If I were to create SewBlest with ordinary embroidery fonts, I would have to open seven different design files, one for each letter. Because the letter e is used twice, it would be easier to copy and paste it in the hoop rather than importing it the second time.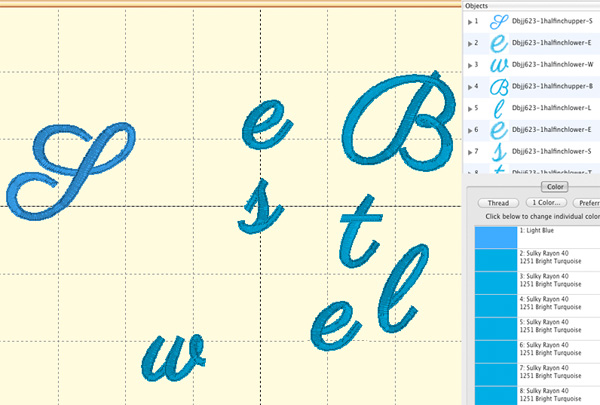 Because regular fonts are digitized as images, they must be placed into machine embroidery designs one at a time, then arranged so that they are on the same line, centered and spaced properly.
That means that, in this example, you will have eight items in the hoop. You will also have eight separate color stops that will need to be sorted before stitching. If not, you will have a thread start and thread stop with each letter. If you are creating a monogram, that is not so bad but, if you are stitching more than one word it can be a nightmare. It is not difficult, but it is tedious. Fortunately, there is a better way.
What programs work with BX fonts?
Two embroidery programs, Embrilliance and Designers Gallery Embroidery Works, both work beautifully with BX fonts. If you do not currently have either of these programs, you are in luck. BriTon Leap, makers of Embrilliance software, provide a free version called Embrilliance Express, which allows you to import and use BX fonts. This PDF from Designs by JuJu explains how to download Embrilliance Express and import BX fonts.
Where can you get BX fonts?
Check out these digitizers who sell BX fonts:

Give it a try and see how wonderful it is using BX fonts.

[box type="shadow"]

Digitize and embroider the designs of your dreams! Learn how to create original redwork, appliqué and filled-in designs using whatever software you have in Bluprint's online Digitizing Machine Embroidery Designs class.

Sign me up!

[/box]
I am sure I've missed some: Where do you get your BX fonts?