Whether they're watching their waistlines or under doctor's orders, your clients and customers will be pleasantly surprise to learn this smooth, creamy buttercream is sugar-free!
Keep in mind I didn't say calorie free. This buttercream may be made without sugar, but it doesn't skimp on the buttery goodness. If dairy is an issue, by all means replace the cream and butter with dairy-free alternatives. Just keep in mind the pudding may not set up as thick and the resulting buttercream may not set up as firm.
How to make sugar-free buttercream
All images via Erin Bakes
I based this recipe on ermine buttercream and used sugar-free store-bought pudding mix instead of making pudding from scratch.
I kept the flavor classic with vanilla, but you can get creative with your sugar-free frosting and use whatever flavor pudding you like.
If dietary restrictions have kept you on the sidelines from taking classes like Erica O'Brien's Better Buttercream, then this is the recipe for you! This sugar-free buttercream goes on smooth and pipes like a dream, just like a classic meringue-based buttercream.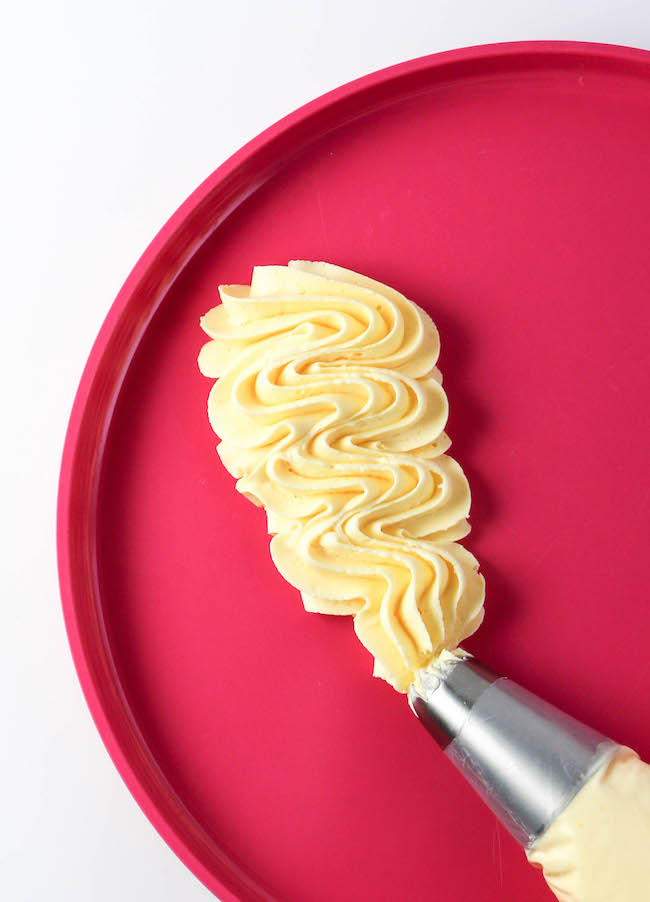 Sugar-free buttercream recipe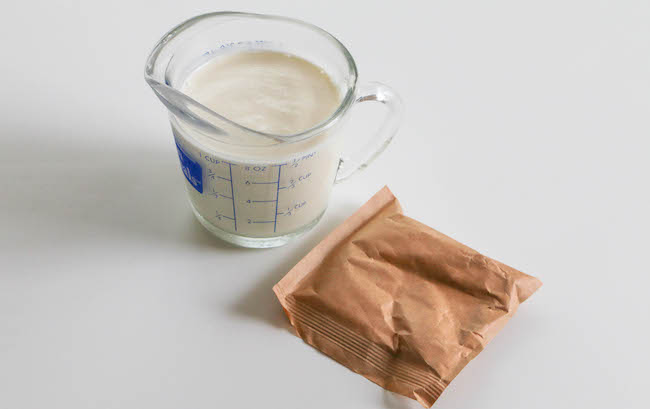 Ingredients:
1 small packet of sugar-free cook-top vanilla pudding mix
1 cup heavy cream
8 ounces (2 sticks) butter, softened
Step 1: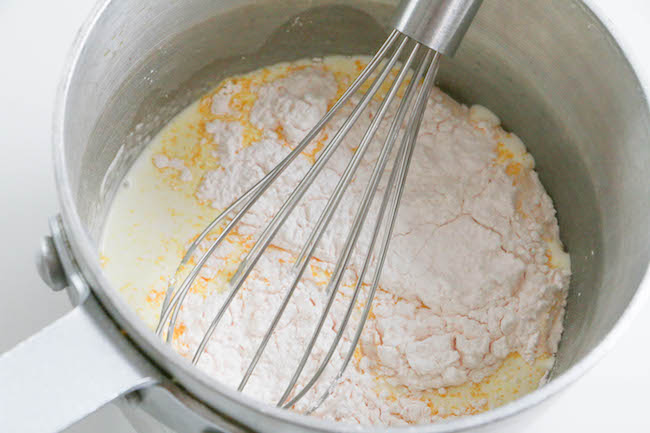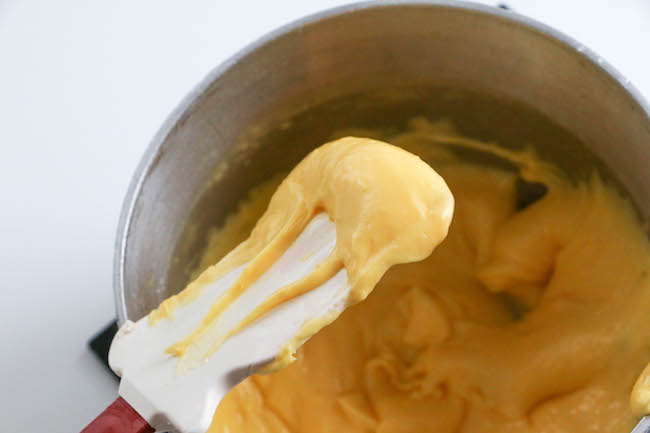 Add the pudding mix and heavy cream to a small sauce pan and whisk to combine. Cook the pudding mixture over medium-high heat for 5-7 minutes,  stirring constantly. The pudding is ready when it's reached the consistency of mayonnaise.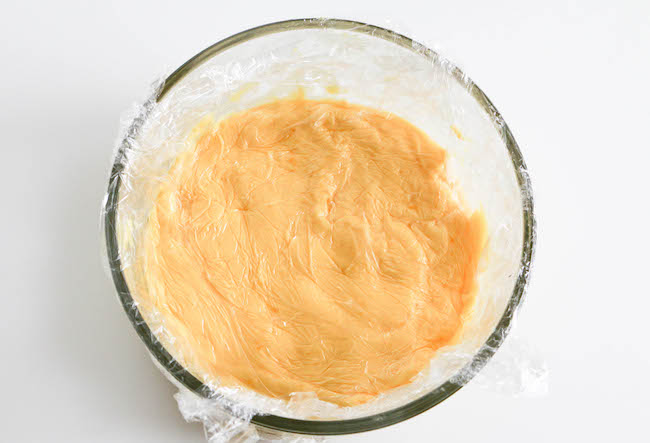 Pour the thickened pudding into a bowl or container. Push plastic wrap against the surface of the pudding to prevent a skin from forming. Chill in the fridge for at least 20 minutes up to overnight. 
Step 2: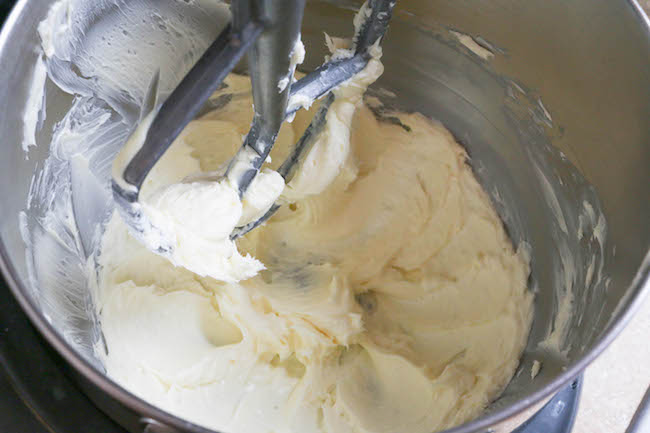 In the bowl of a stand mixer fitted with the paddle attachment (or in a bowl with a hand mixer) cream the butter until it's smooth and lighter in color, about 3 to 5 minutes. Stop and scrape down the sides of the bowl with a rubber spatula about halfway through. 
Step 3: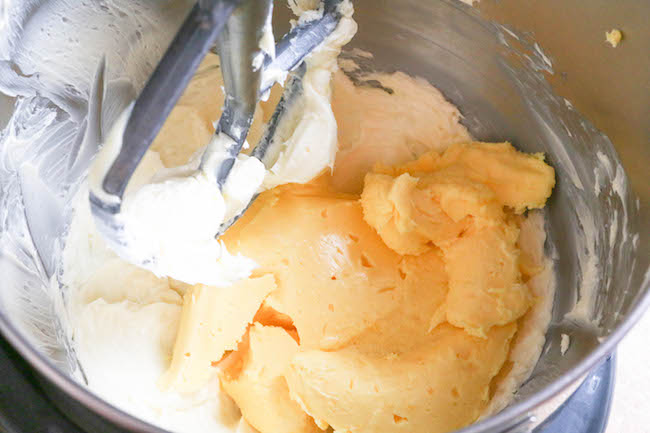 Add the chilled pudding to the creamed butter and continue beating on medium-high speed until the frosting is smooth and creamy, about 3 to 5 minutes. Stop and scrape down the sides of the bowl with a rubber spatula about halfway through to ensure all of the butter and pudding are incorporated.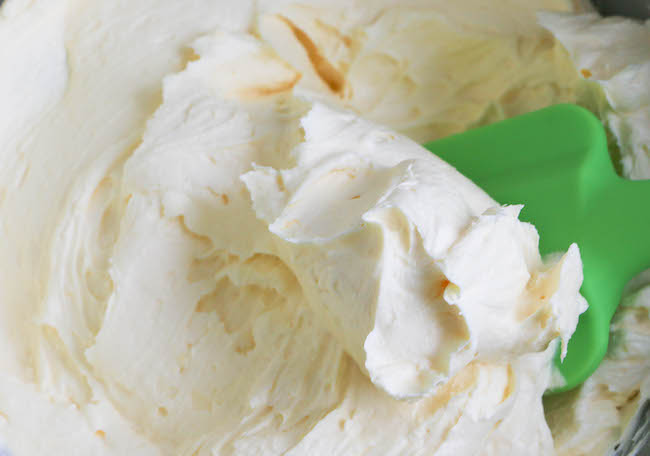 How to store your buttercream
Use the frosting right away or store it in an airtight container in the fridge for up to three days. Press plastic wrap against the surface of the buttercream before putting the lid on the container to prevent the buttercream from absorbing fridge odors.