Need to whip up buttercream with no powdered sugar in sight? Give our recipe for buttercream without powdered sugar a try!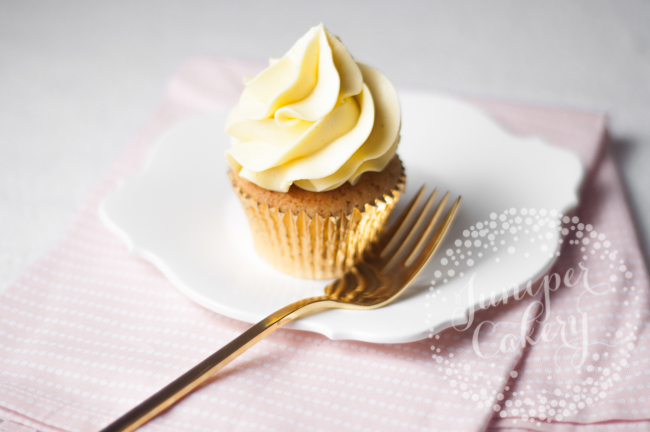 This recipe is a slightly adapted version of ermine buttercream. Traditionally, ermine buttercream calls for the flour and milk to be heated up and thickened, and then whipped into butter and sugar. In this recipe, we've added the sugar to the milk mixture. This means those grains of sugar will break down and dissolve with heat.
Recipe for buttercream without powdered sugar
Yields 3½ cups
Ingredients:
1 cup milk
2 tablespoons all-purpose flour
1 cup white caster sugar
1 teaspoon vanilla bean paste
1 cup butter, softened
Tip: If you don't have caster sugar, you can grind regular granulated in your blender or food processor to a finer texture. It should be finer than granulated sugar but not as fine as powdered sugar.
Step 1: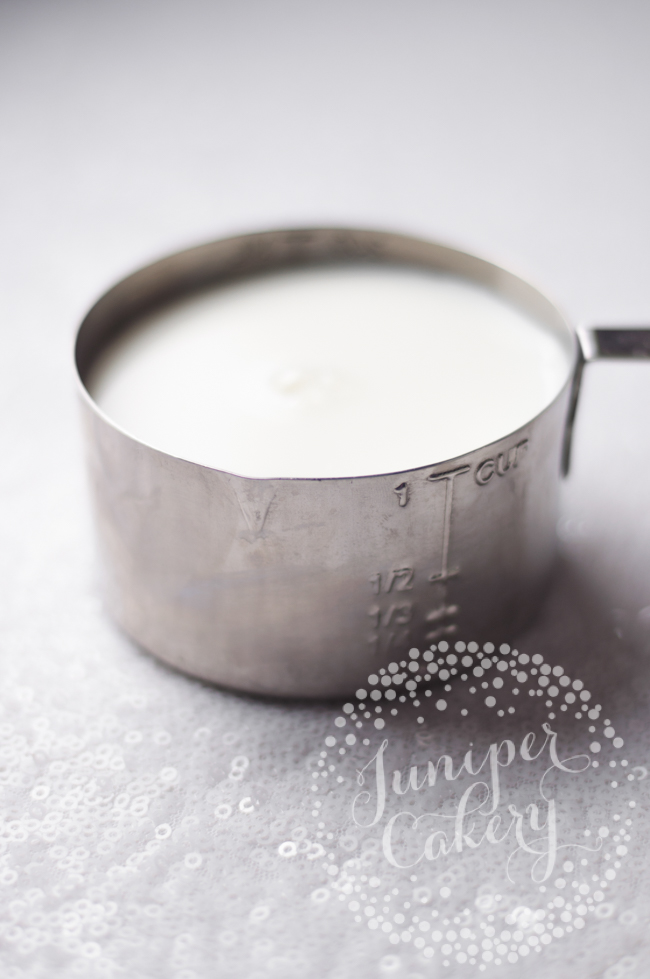 In a saucepan, whisk together the milk, caster sugar and flour until incorporated.
Tip: A whisk will help mix the ingredients better than a fork or spatula.
Step 2:
Turn the heat to medium and carefully stir your milk, sugar and flour mixture until it comes to a gentle boil and thickens. Remove from the heat and set aside to cool.
The heat will dissolve the caster sugar, so don't worry if the sugar still feels gritty in the buttercream as it heats.
Step 3: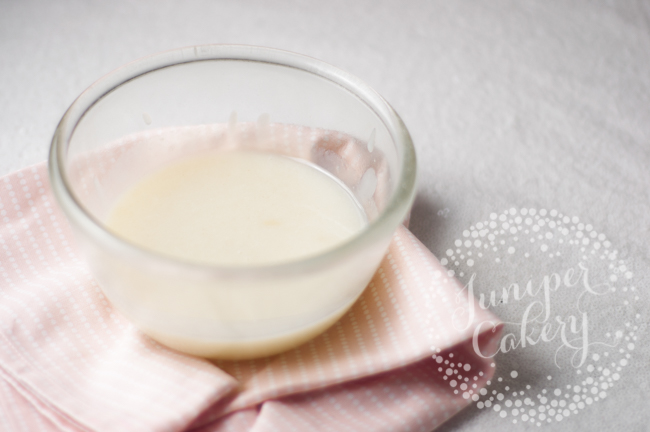 Pour the milk, sugar and flour mixture into a clean bowl. Press plastic cling wrap over the top of the bowl and chill in the refrigerator for 2 hours.
Step 4:
Using the paddle attachment in the bowl of a stand mixer, cream the softened butter and vanilla bean paste (or another flavor, if you like) until fluffy.
If you want to color your buttercream, stop beating your mix halfway through and add colored gel or paste. Only add a little color at a time — it'll save you the pain of having to start over if you use too much. This way you can simply build up your color.
Step 5:
As you beat the butter and flavoring, add the cooled milk mixture a tablespoon at a time. Beat all ingredients together on high for about 10 seconds. The buttercream should become fluffy and smooth.