There are so many gorgeous florals you can create out of buttercream! One of our absolute favorites is the popular wedding bloom the Juliet or garden rose. With its pretty peach tone, unique ruffled center and soft outer petals, it's perfect for romantic cakes and cupcakes.
Read on to learn how to pipe a pretty buttercream rose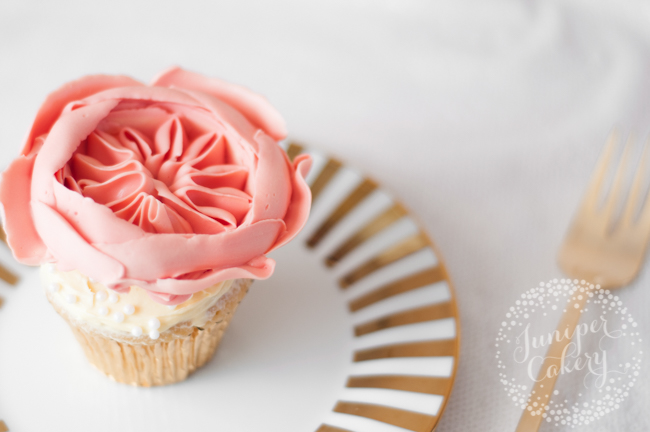 Materials needed:
Peach-tinted buttercream
Straight and curved petal piping tips (we used the Ateco 126 and 122 tip)
Disposable piping bags
Scissors
Parchment paper
Angled palette knife or flower lifter
Large floral nail (we used the Ateco 914)
Step 1: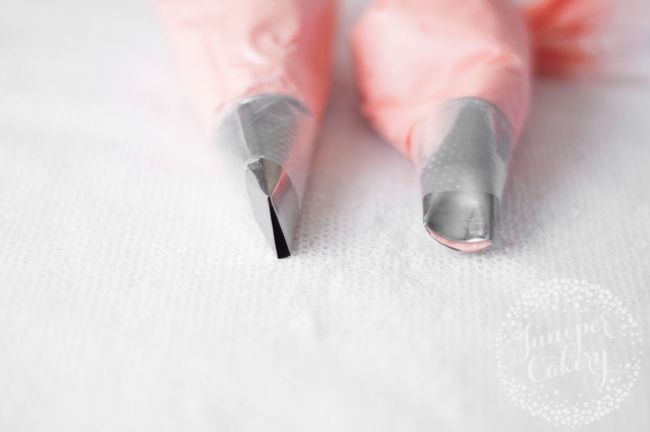 Insert each piping tip into a disposable bag piping bag, snip the ends of the bag, and fill the bag with your pretty peach buttercream. (If you're new at this, here's a guide on how to set up and use piping bags.)
Step 2: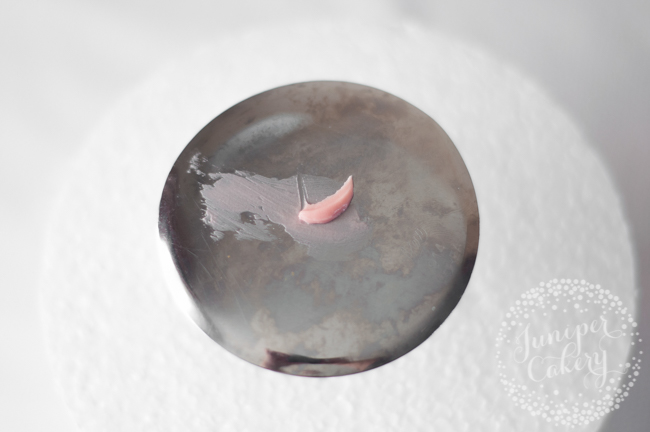 Pipe a small dot of buttercream on top of your flower nail. This small amount of buttercream acts as glue for the parchment paper.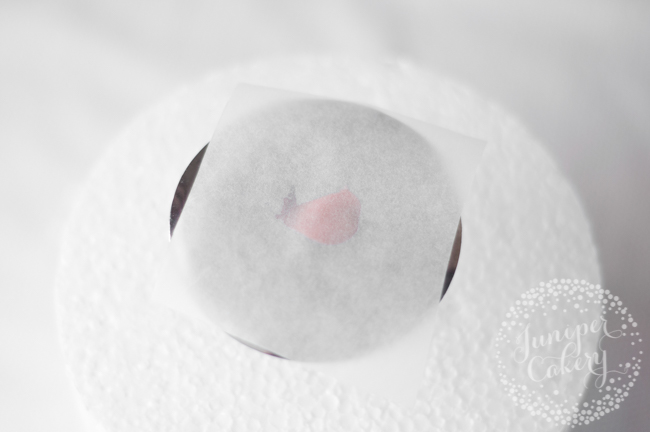 Press a square of parchment paper — about the same size as your flower nail — on top. Your buttercream flowers need to be piped onto this square so they're easy to transfer later.
Step 4: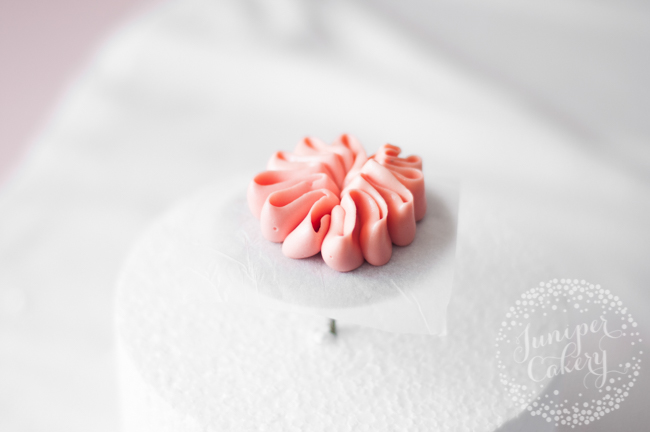 Take your piping bag of buttercream that's fitted with a straight piping tip. With the thin end of the tip pointing upward and the wider end to the piping tip touching the nail, pipe the ruffled center of your Juliet roses in two halves.
We've found that if you pipe all in one round, you'll end up with a bit of a mess and have uneven ruffles. You can see in the image above that we piped one half of the center of ruffles before piping the other half.
Step 5: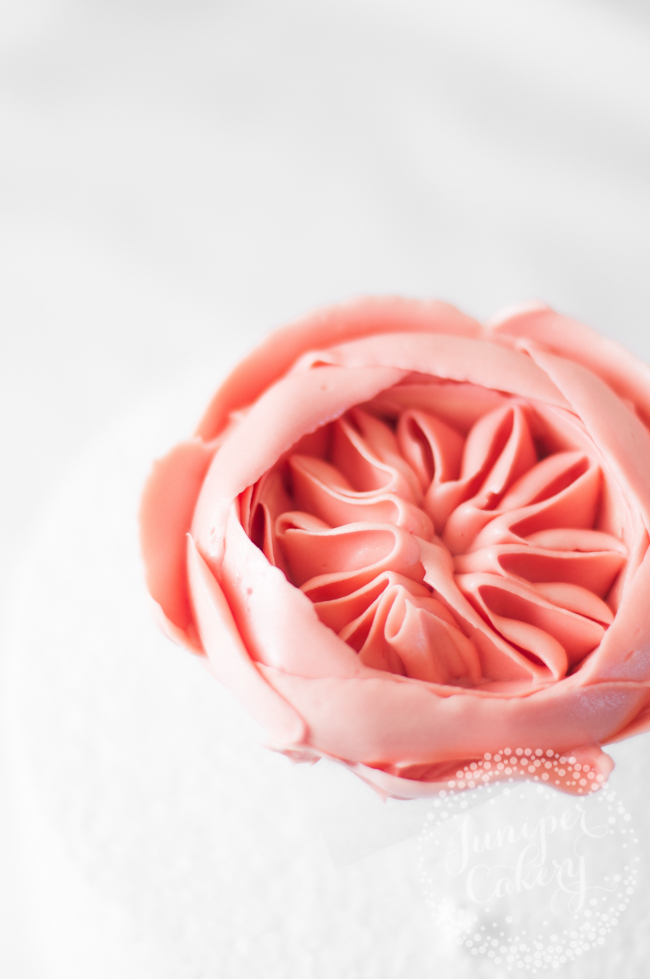 Use your bag fitted with the curved petal tip, keeping the wider end of the tip at the bottom and the thinner end at the top. Pipe out a series of overlapping petals around the ruffled center.
We piped three rows of petals onto ours. Try to make the first two rows cup the ruffled center. The last row should sit out a little (just angle your tip outward) to look like unfolding petals.
Step 6:
Once finished, gently slide the flower and parchment paper onto a small flat surface (like a cutting board) and place in your freezer for around 15 minutes.
Tip: Freezing your buttercream flowers makes them so much easier to place them onto your cake or cupcake. Imagine the stress and mess of trying to decorate a cake while they're still at room temperature!
When they're ready you can either use a flower lifter or a small angled palette knife to gently remove them from the parchment paper and onto your treat.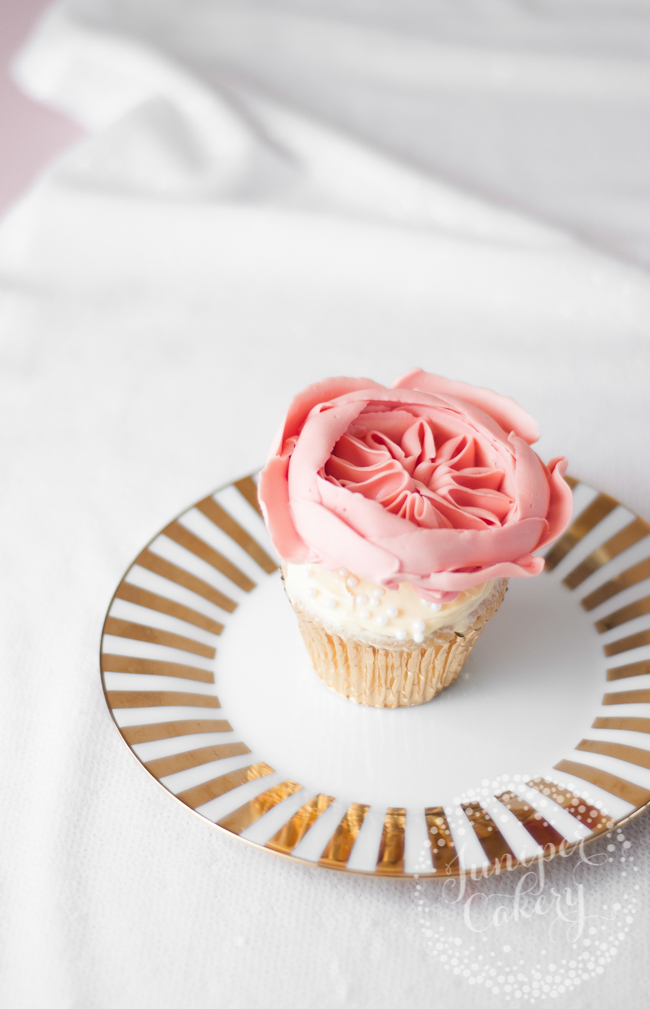 Wouldn't a bunch of these buttercream Juliet roses look sweet on top of a peach and gold drip cake? Pair them with piped leaves and white frosting blossoms too for a gorgeous arrangement!