Although quilters often purchase fabrics at one time for a particular project, there are also those fabric purchases known as "stash building." To make the most of your fabric dollars, building a stash with a few ideas in mind can help you buy what you know you'll love and use. Stash building includes not only maintaining a collection of different colored fabrics but also having fabric pieces on hand to use for borders, bindings, and backings.
Here are the amounts you should generally consider purchasing when stash building: 1/4 yard or a fat quarter. Though if you really love the fabric, you might even prefer 1/2 yard to one yard. Border purchases should be between 1 1/2 yard and 2 yards. Quilt bindings generally take 3/8 yard for the smallest projects and up to a yard for the largest quilts. For backing purchases, 4-5 1/2 yards are good numbers to keep in mind for most lap, twin, and full-sized quilts. There are also a few free quilting calculation apps for smart phones, such as Quilting Calc. by Robert Kaufman and QuiltFab, that can help you when purchasing fabric for a future project.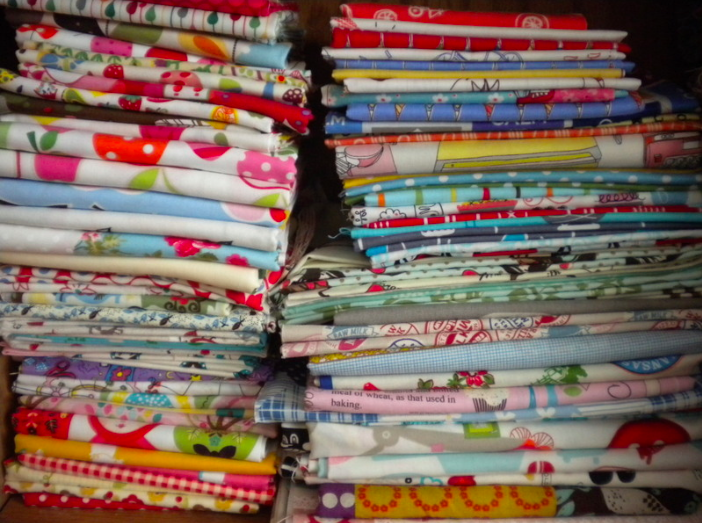 When working on building a stash, it's important to store and organize your fabric so you know what you have and can easily put it to use. Storing fabric and scraps by color is an excellent way to be able to inventory what you have; this helps you determine what you need to purchase. To learn more about storing fabric and organizing your quilting room effectively see this Craftsy post. Beyond that, specialty fabrics should also be stored together—Christmas and other holiday fabrics, novelty prints, text prints, and low volume prints are fabrics important to stash building, and by organizing them you can keep from over-collecting in any one category. Keep a list of which colors you have a lot of and which colors you might need more of to help with your shopping.
It's okay to have more of one color than another, too—if blue is your favorite color, it just makes sense that you'll have a large collection of blues. You might want to consider making a scrappy one-color quilt if you have a significant amount of one color that you love!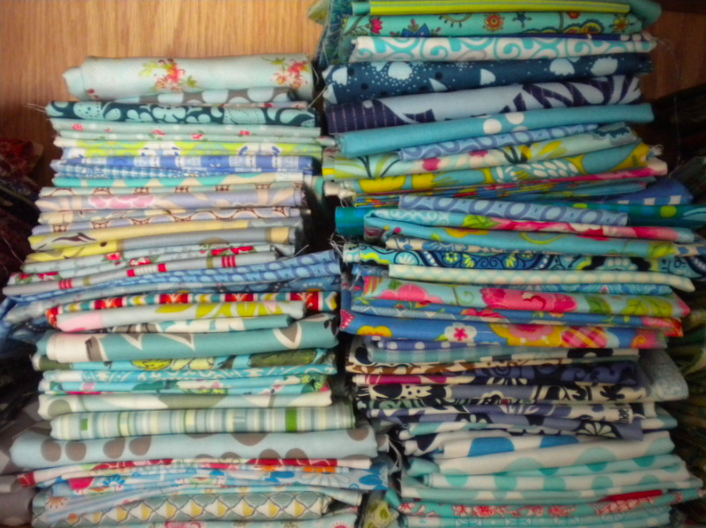 Finally, what about the stash fabrics you have but aren't sure how to use? Fabric donations are always accepted by charity organizations and senior centers—consider donating unwanted fabrics so others might be able to create something useful with them. If you have a large amount of specialty or novelty fabrics, consider making an "I Spy" quilt with each square cut from a unique piece of fabric. Another idea is to piece fabrics that you might not use in a quilt top into larger pieces to use for a scrappy quilt backing. Finally, consider piecing quilts to donate with unwanted stash fabric.
Building a stash can be one of the most enjoyable aspects of quilting. What are your ideas for building and maintaining a usable stash?
In case you missed it learn about quilting bees, and come back to the Craftsy blog tomorrow to explore curved piecing patterns for your next project.