We've been spotting these fun, quirky brushstroke cake designs around for a short while — and how awesome are they!? A brushstroke cake makes a dramatic statement, and you can even customize it to a specific event. If you want to learn to recreate the latest cake craze, read on to learn how to make your own brushstroke cake — it's way easier than you may think!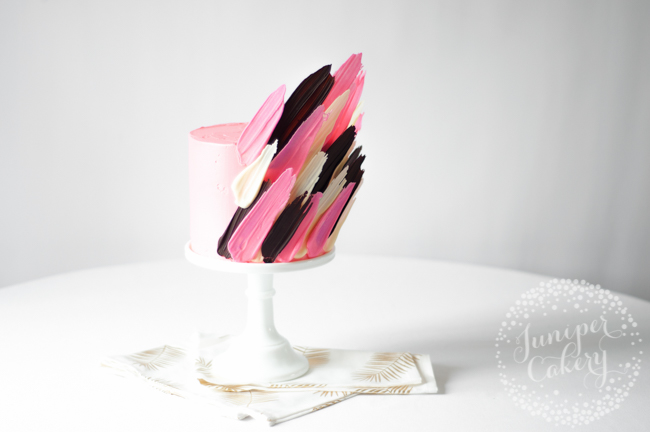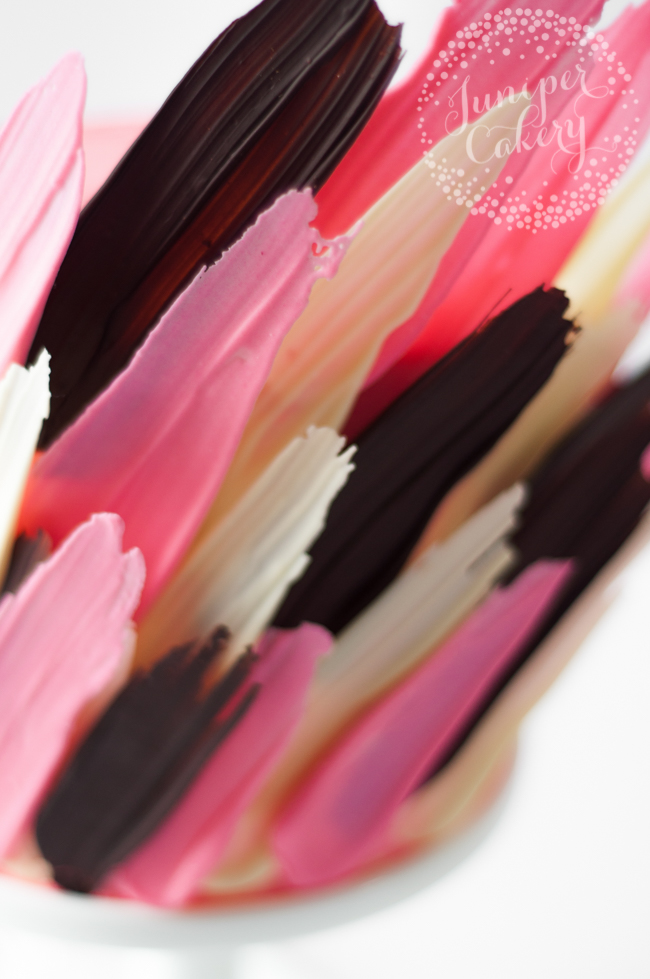 Brushstroke cake tutorial
Skill level: Advanced beginner
Materials needed:
Waxed paper
Washi or masking tape
Teaspoons
Step 1: Set up your work station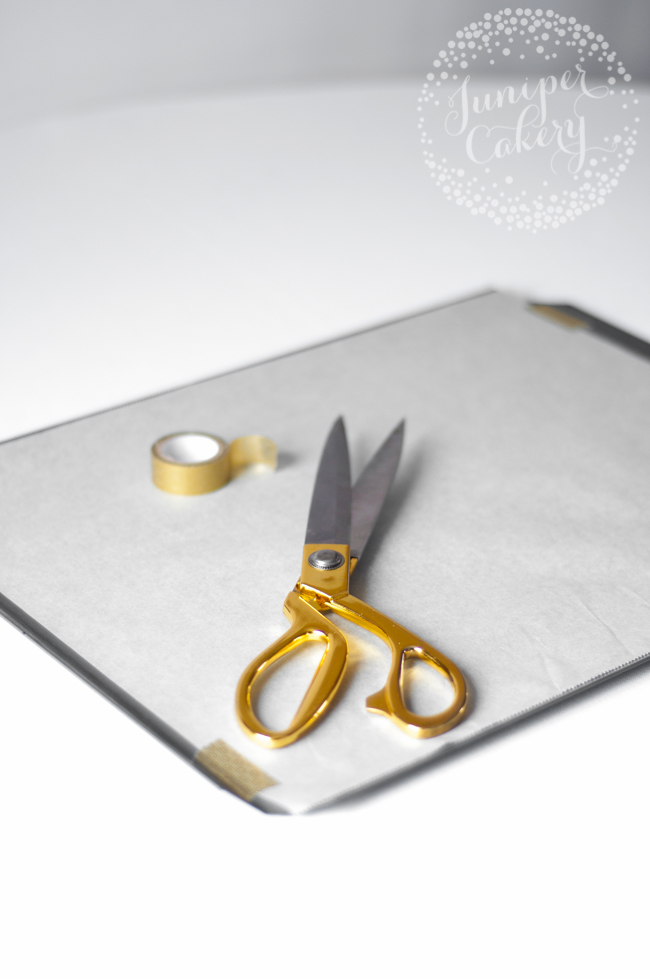 Firstly, prep your baking tray for the brushstroke pieces to dry on. Cut a piece of waxed paper or parchment paper to the exact same size as your baking tray. Lay the paper on the tray; you can even secure it in place with washi or masking tape. 
Step 2: Melt the candy melts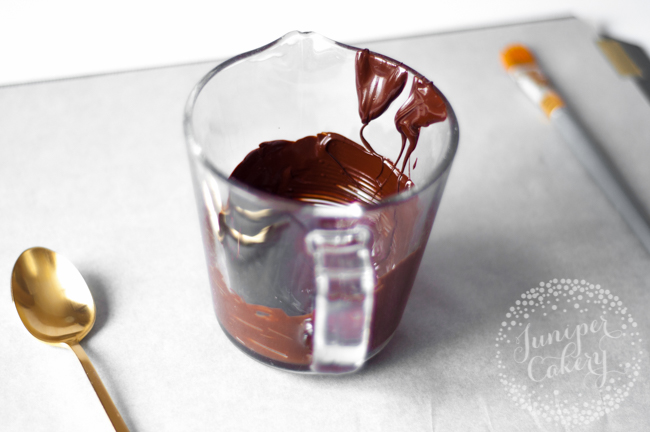 Melt down your candy melts. If you're confident tempering and melting chocolate, you can also use that.
Step 3: Scoop chocolate on the sheet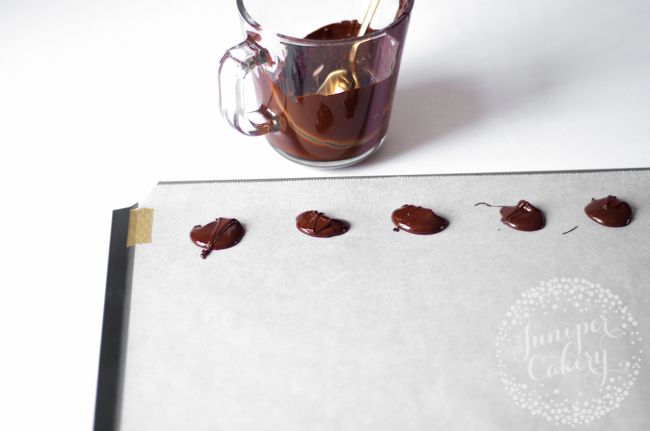 Scoop about a teaspoon of the melted candy melt (or chocolate) and dollop it onto the baking sheet. You can do multiple at a time if you like.
Step 4: Swipe it!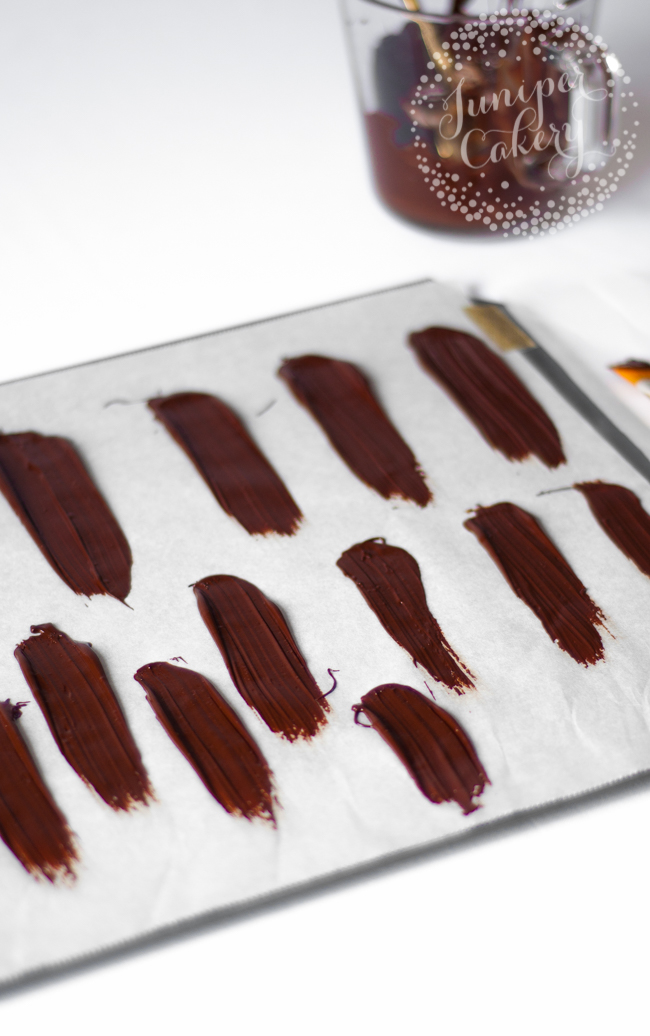 Now for the fun part! Use your large paintbrush to swipe and spread your melts or chocolate outward, in a straight line.
To achieve a more dramatic brush-textured tail end to the pieces, just add a little more pressure when finishing your swipe.
Step 5: Let them dry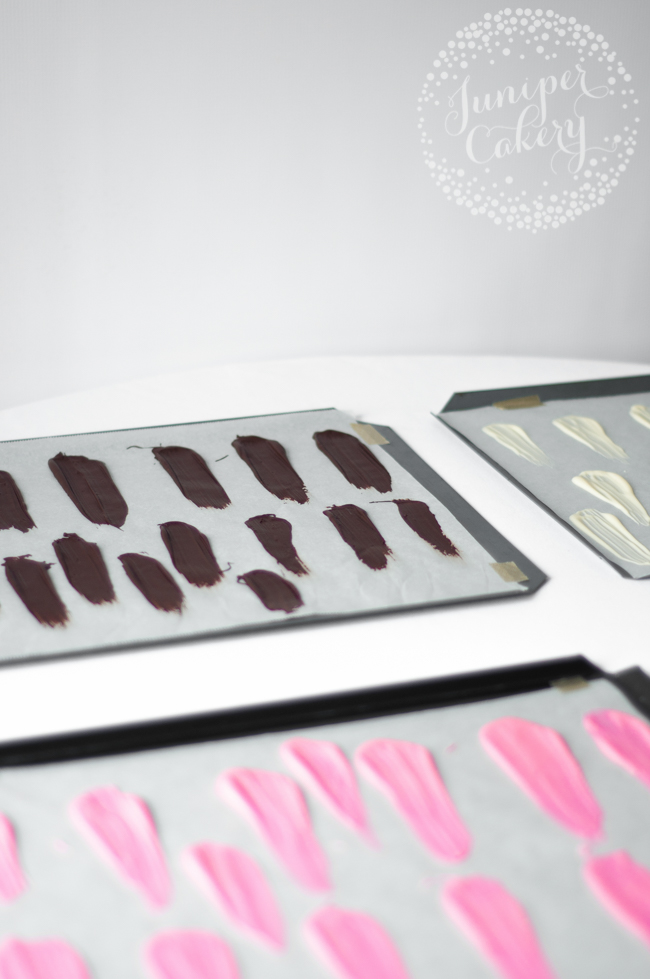 Leave the brushstrokes to set until ready to add to your cake (or cupcakes!).
Candy melts usually set in around 30 minutes, but varies depending on the humidity of where you live.
If you used melted tempered chocolate, you can put it in the fridge for about 20 minutes to dry a little quicker. Don't leave it too long, though — we've found that too much time in the fridge can make chocolate "sweat." Not a good look.
Step 6: Add the brushstrokes to your cake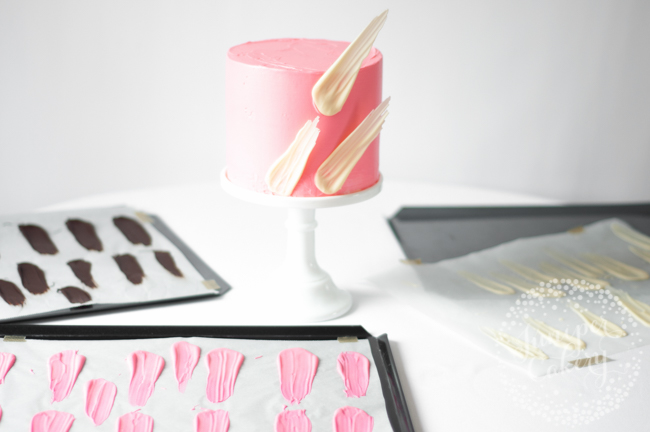 Once your edible brushstrokes have set and dried, they're ready to put on your cake! They're perfect for buttercream or ganache cakes, but you can add them to fondant-iced tiers too.
The best way to remove your brushstroke pieces from the waxed paper is to peel the paper away from them. Try not to peel the brushstrokes away from the paper or you'll risk breaking them. 
To make the stick, them use a little blob of melted candy melt or chocolate to "glue" each piece onto your cake.
Thinking about cupcakes? It's so easy: simply nestle the thicker end of the brushstroke into the buttercream.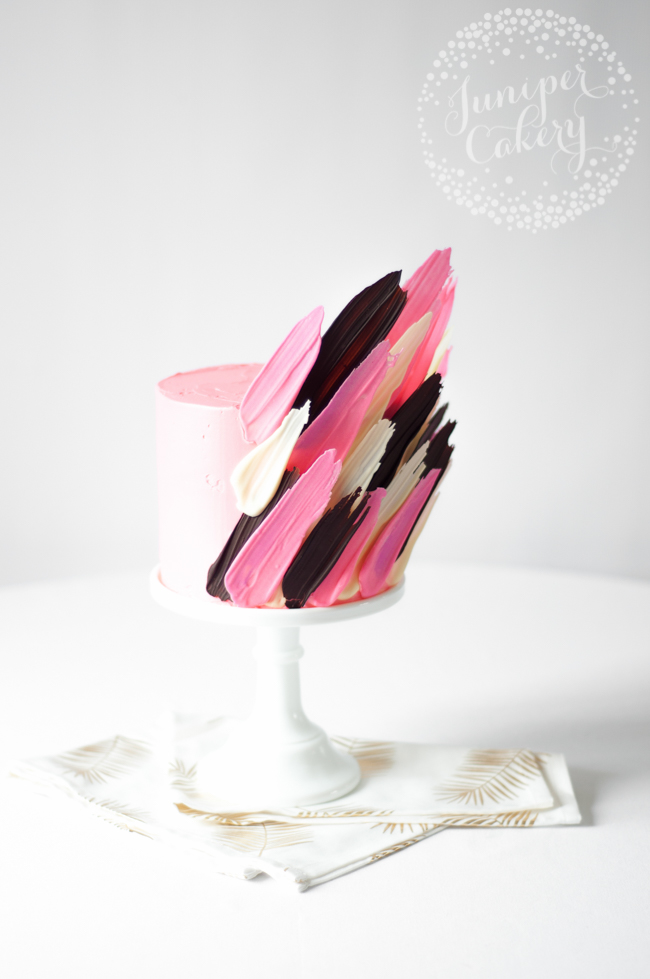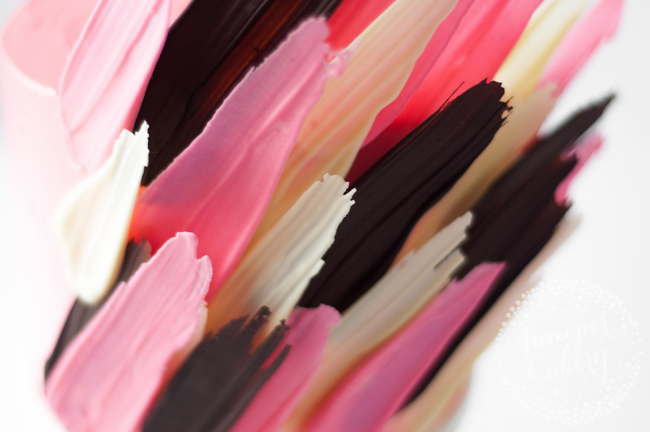 The great thing about this brushstroke cake tutorial is that you can really get creative! Add rainbow sprinkles, edible glitter, luster dust shimmers for themed cakes. You can even glam them up with edible metallic paint, too!