Recipe courtesy of Evan Kleiman from Perfecting the Pie Crust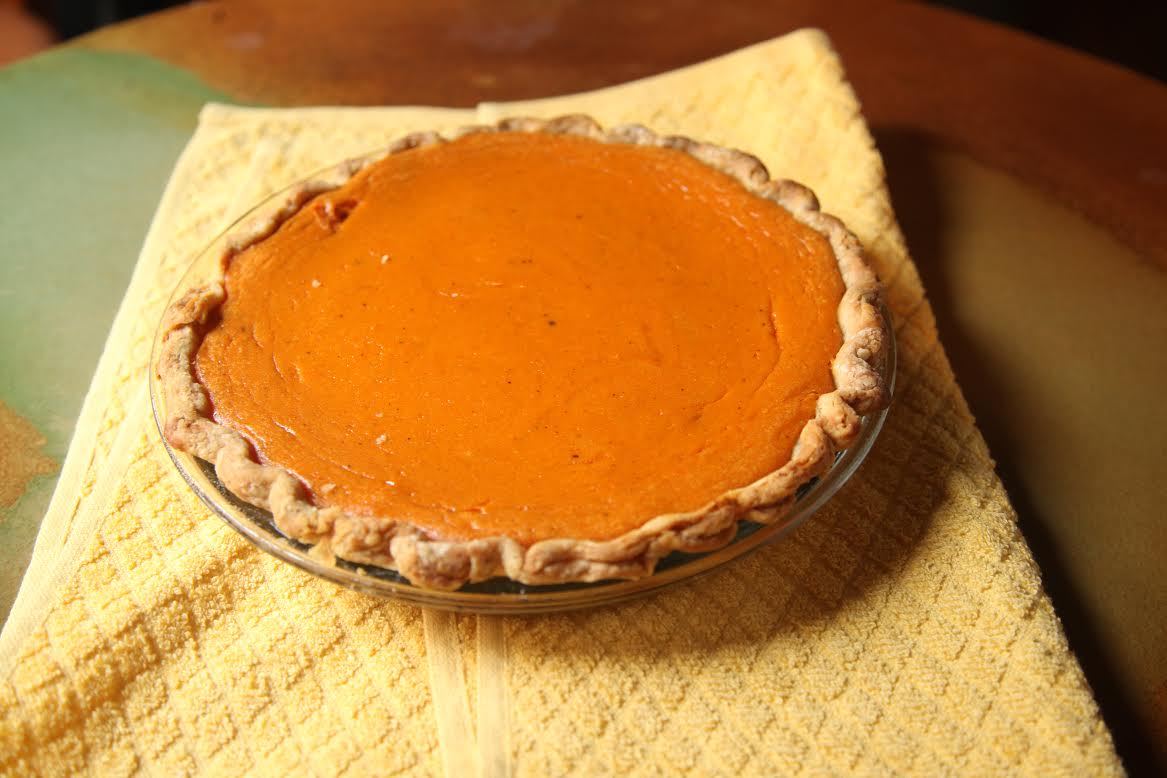 Ingredients
1 1/2 pounds (680 g) yams
4 ounces (115 g) unsalted butter, cut into tablespoon-size pieces
1/2 to 3/4 cup (120 to 180 ml) dark maple syrup
1 teaspoon ground cinnamon
Kosher salt
2 eggs, lightly beaten
1 1/2 cups (360 ml) whole milk
9-inch (23-cm) blind-baked pie crust
Unsweetened whipped cream for serving
Directions
Preheat oven to 400°F (205°C/gas 6). Line a baking sheet with foil. Cut a cross in the top of each yam. Place the yams on the sheet and bake until very soft, about 45 minutes. Let cool. Turn the oven temperature down to 350°F (175°C/gas 4).

Meanwhile, in a light-colored skillet, melt the butter over medium-high heat. Continue to cook the butter; it will go from light colored and foamy to a darker yellow to a rich nutty brown. Be patient. As soon as the butter reaches the nut brown stage, pour it through a sieve into a cup or bowl. Discard the dark solids left in the sieve.

Remove the skin from the yams, allowing the soft flesh to fall into a bowl. Add the maple syrup and whisk to form a soft purée. Add a pinch of salt and the brown butter and whisk slowly until blended. Add the eggs and slowly whisk to mix. Add the milk and whisk again until blended.

Pour the yam filling into the crust. Bake until the filling is set when you gently move the pan, 40 to 50 minutes. The filling may puff up. It will fall once cooled. Serve with unsweetened whipped cream.
Decorating Options: After you fit the dough into the pan, you can roll out the trimmings and cut out leaf shapes. Place the dough leaves on a baking sheet, brush with beaten egg, and bake at 350°F (175°C/gas 4) until golden brown. Let decorations cool on a plate or cooling rack. If you don't want to make leaves for the top of the pie, you can dress it up by sifting powdered sugar over the edge in a circle, leaving some of the orange filling to show in the center. You can also pipe rosettes of whipped cream to mark each serving.