Learn how to add more flavor to your dishes with using brown butter. Then, give this culinary technique a try with a knockout recipe for Brown Butter Blondies!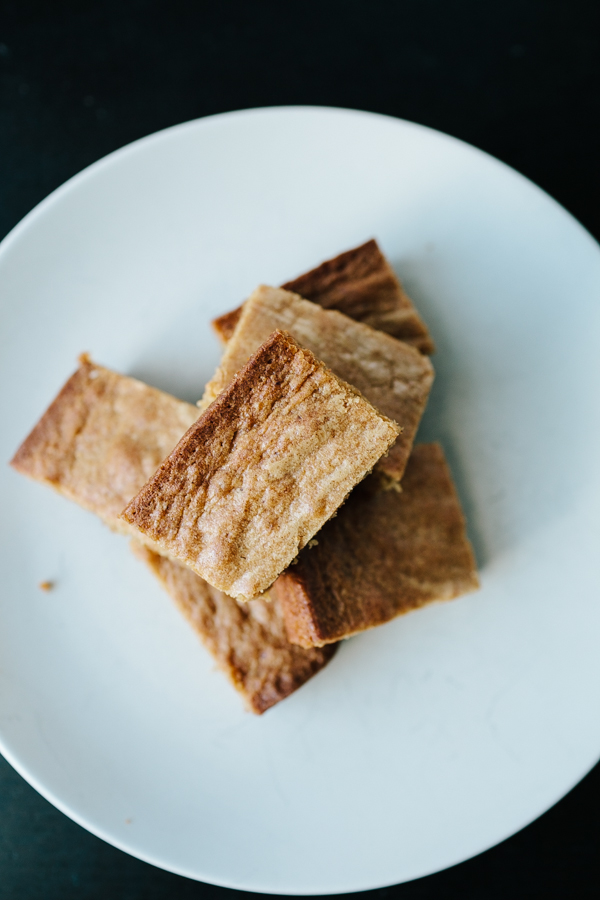 One of the key elements to cooking and baking is a layering of flavors. It's about maximizing the most flavor out of each ingredient so that the final result represents the best of each ingredient. For example, you do this by buying fresh, seasonal produce and the best ingredients your money can buy. The other way is to think about how to can add more flavor to the ingredients.
Say you are making carrot soup. You could simply cook the carrots in broth, then puree and call it soup. Or you could roast the carrots to bring out their sweetness and add a smokey, deep flavor and then proceed from there.
It's for this reason that I brown butter before using it in many of my recipes.
My brownies start with brown butter. Adding more flavor into my classic lentil dish? Start with brown butter. Want a simple garnish for roasted vegetables or mashed potatoes? Brown butter!
What is brown butter?
Brown butter is butter that has been boiled until the milk solids present in the butter caramelize. The resulting flavor is nutty, toasted, caramel-like and oh-so rich.
Step 1:
Add the butter to a small sauce pan set over medium heat.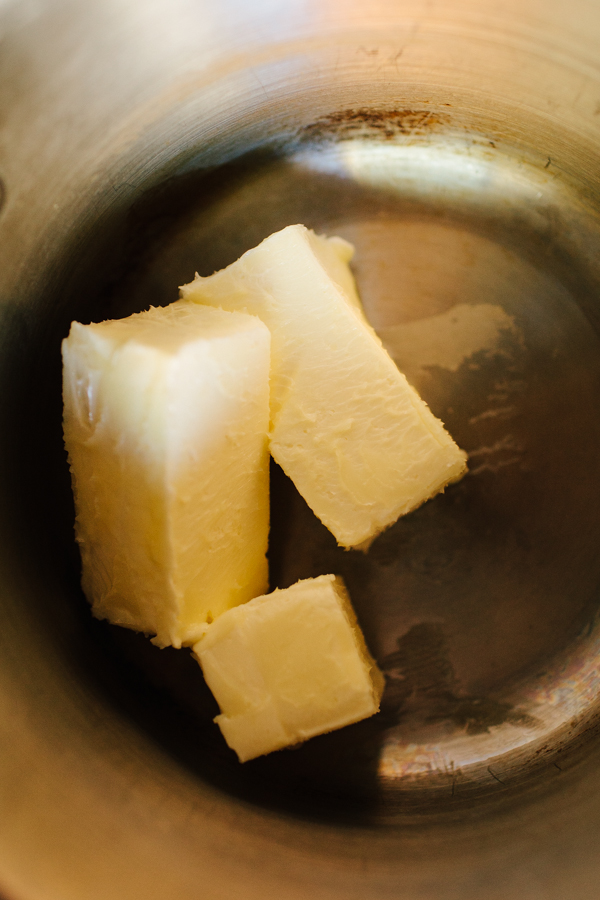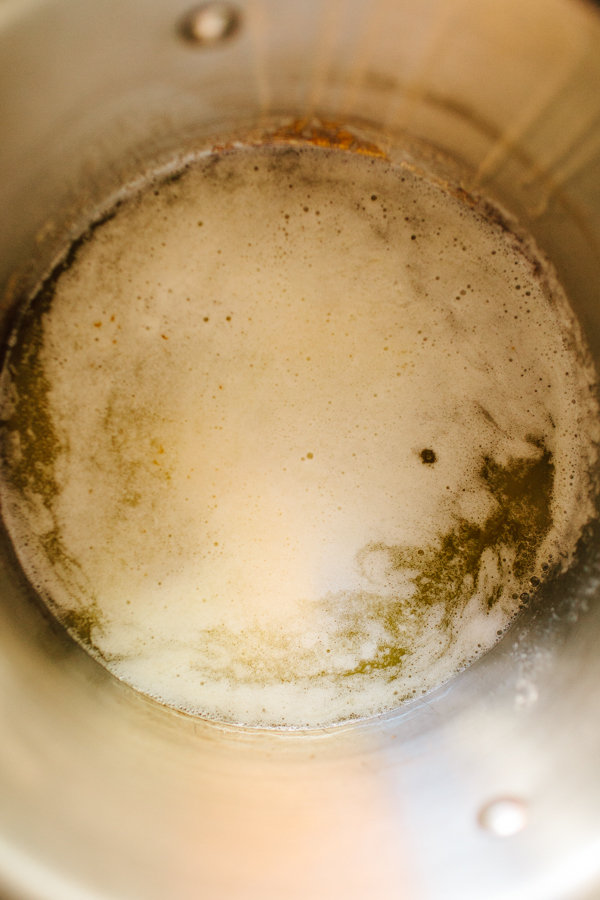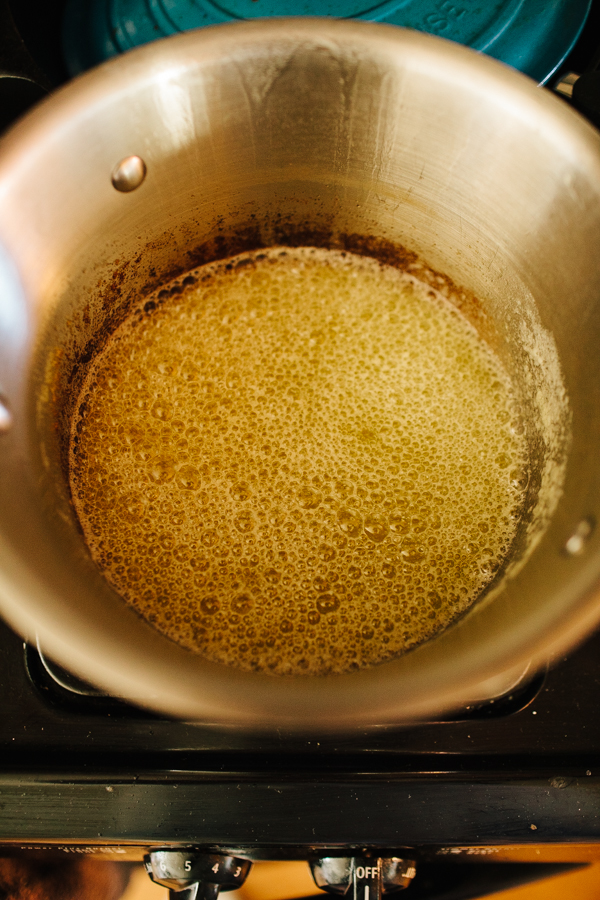 Step 2:
Bring the butter to a boil. Be careful as it tends to spurt a bit.
Step 3:
Watch the butter carefully as the milk solids bubble up. It's best to use a light colored pan so you can see the color of the milk solids on the bottom of the pot. Gently swirl the pan to look at the color and to smell the butter.
As soon as you see golden brown bits on the bottom and the butter smells nutty and roasted, turn off the heat. Just like caramel, the butter will continue to cook as it cools.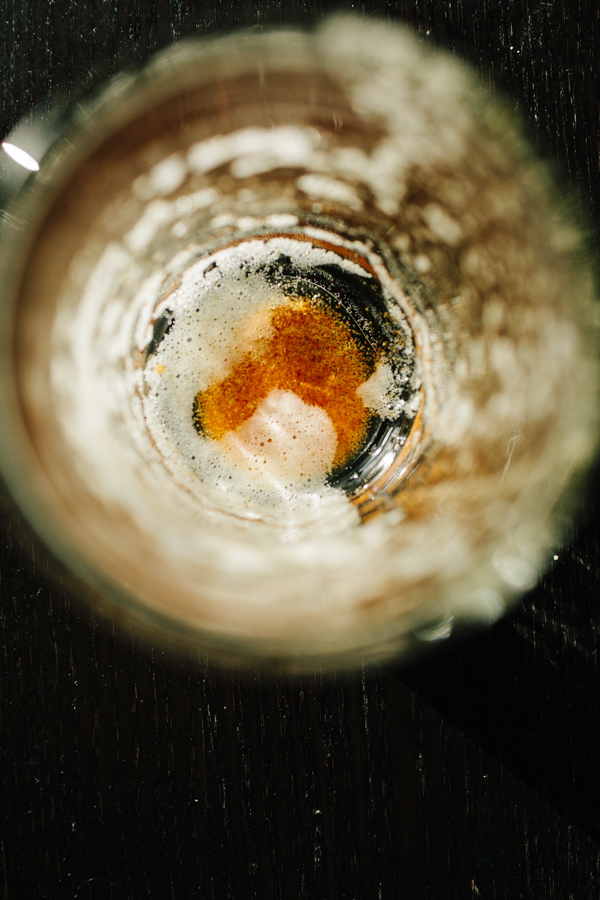 Step 4:
You can now refrigerate your butter (and spread it on toast in the morning) or use right away.
Now, let's get ready to put this flavorful butter to use!
This recipe for Brown Butter Blondies is the perfect starting point as you jump into the world of brown butter. They are quick to assemble and really allow the flavor of the brown butter to shine through. These sweet little treats would be ho-hum without the addition of the brown butter.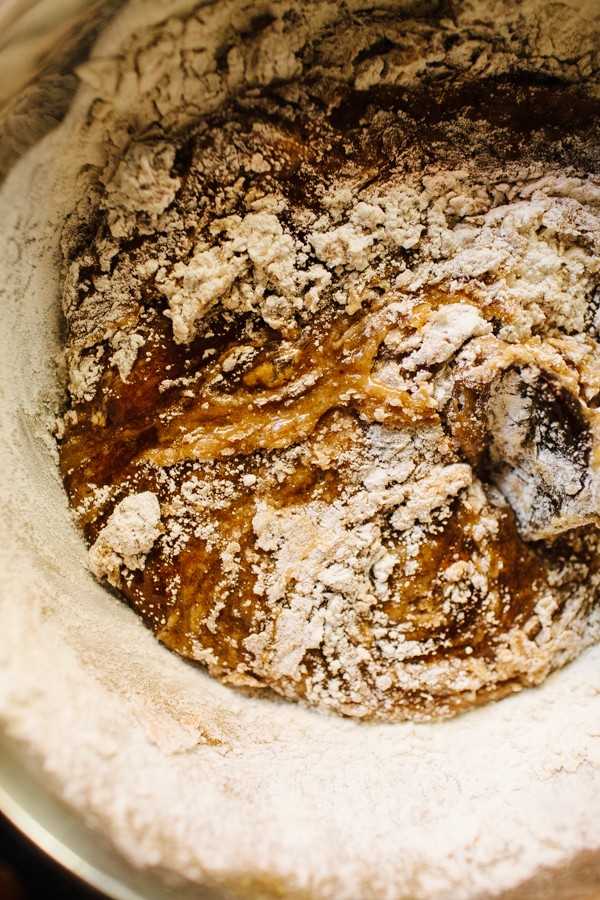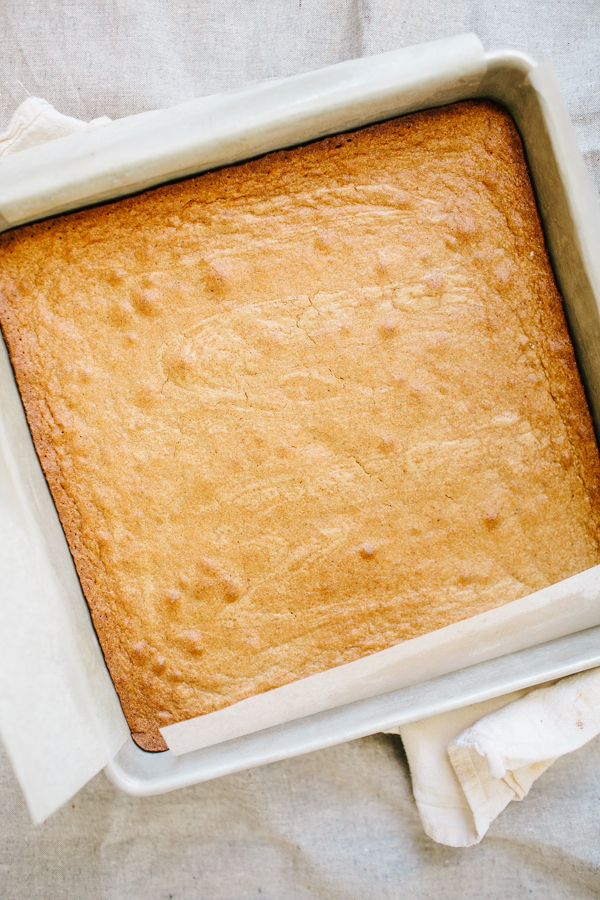 Brown Butter Blondies
A Blondie is made much like a brownie but without the chocolate. You may think, "well, then what's the point?!" Trust me with browned butter and dark brown sugar and a good bit of salt, there is still plenty to crave in these bars.
Ingredients:
1 1/4 cups (2 1/2 sticks) unsalted butter
2 1/4 cups all-purpose flour
1 1/2 teaspoons baking powder
1 1/2 teaspoons salt
2 cups packed dark brown sugar
1/2 cup granulated sugar
3 large eggs
2 1/2 teaspoons pure vanilla extract
Directions:
Step 1:
Preheat oven to 350 F. Butter a 9 x 13-inch baking pan. Line bottom of pan with parchment paper; butter and flour parchment paper.
Step 2:
In a saucepan over medium heat, cook the butter until it turns golden brown. The butter will bubble up to stay with it and watch closely. Turn off the heat when you see a nice golden color. It will continue to cook a bit as it cools.
Stir it around a bit to see the color underneath the foam. Remove from heat, and let cool. Whisk together flour, baking powder, and salt.
Step 3:
In the bowl, combine browned butter and both sugars; stir with a wooden spoon until combined. Add eggs and vanilla and mix well.
Add flour mixture. Mix until thoroughly combined, and pour into prepared pan.
Step 4:
Bake until a cake tester inserted in the center comes out clean, 35 to 40 minutes (do not overbake). Transfer to a wire rack to cool completely before cutting. Blondies can be stored in an airtight container at room temperature up to 3 days – but seriously, I bet you a latte you won't have any remnants in the house after day one.