My eyes lit up when I spotted the brioche knitting stitch patterns in Brioche Knitting Made Easy, one of Bluprint's most popular knitting classes. The brioche knitting stitch is one of the most unique knitting stitches out there, and it never fails to make me itchy to pick up my needles.
Before you sit down to experiment with the brioche knitting stitch, get a little 101 on its history and how it's commonly used today. You'll appreciate the brioche stitch even more when you find out about its humble beginnings!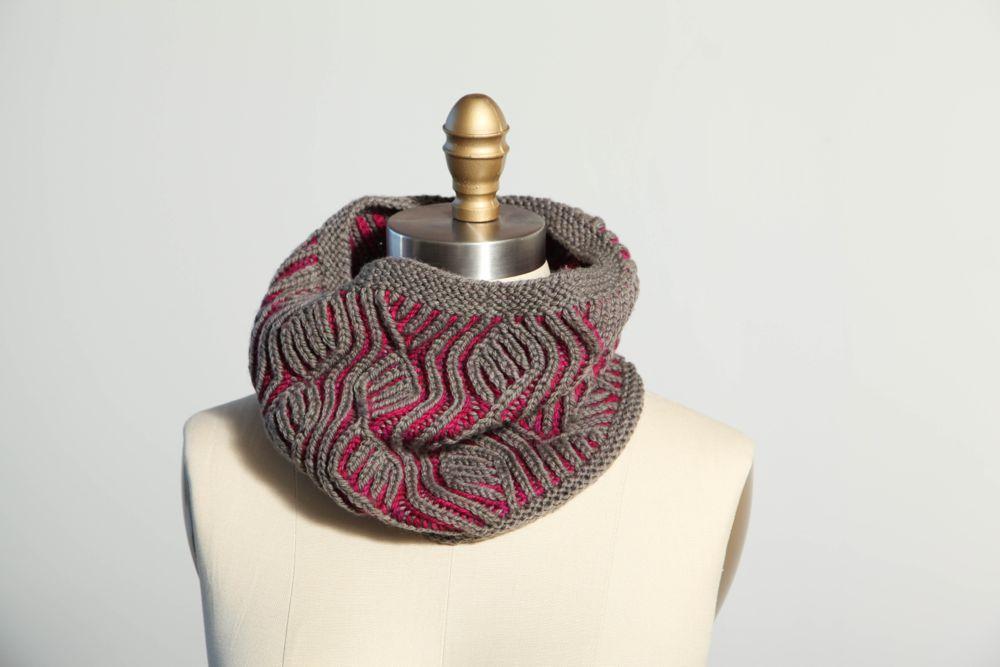 Photo via Bluprint instructor Mercedes Tarasovich-Clark
How the brioche knitting stitch works
The brioche stitch is much simpler than it looks. The knitted fabric is reversible, making it just as pretty on the wrong side as it is on the right side.
You can also change up the brioche stitch by using two colors. Check out Bluprint instructor Mercedes Tarasovich-Clark's two-color cowl pictured above. The gray yarn forms the design on the side of the cowl pictured here, but flip that cowl onto the other side and the pink yarn would form the design. If you're like me and you can never decide which color should be the main color, brioche stitch is perfect for you! It's the best of both worlds when it comes to two-color patterns.
History of the brioche knitting stitch
If you're familiar with baking, you probably think of a French pastry when you hear the word brioche. If that's also what you think of when you hear brioche knit stitch, you wouldn't be too far off.
In her book Knitting Brioche: The Essential Guide to the Brioche Stitch, Bluprint's own Nancy Marchant, instructor for Explorations in Brioche Knitting, says that the earliest brioche patterns were written in the mid-1800s England for cushions and footstools that very much resembled the puffs of brioche pastry most of us are familiar with. The cushions used the brioche stitch that we still use today; however, throughout time we've experimented with our knitting to be able to make more than just pillows and cushions with the stitch.
Popular brioche patterns
We've come a long way from the cushions and footstools of the mid-1800s in England. Today we see the brioche knit stitch in everything from scarves to hats and gloves. The brioche stitch is like any other knitting stitch in that it can be shaped with increases and decreases. There's no limit to what you could make with the stitch. Here are a few of our favorite ideas for using the brioche knit stitch.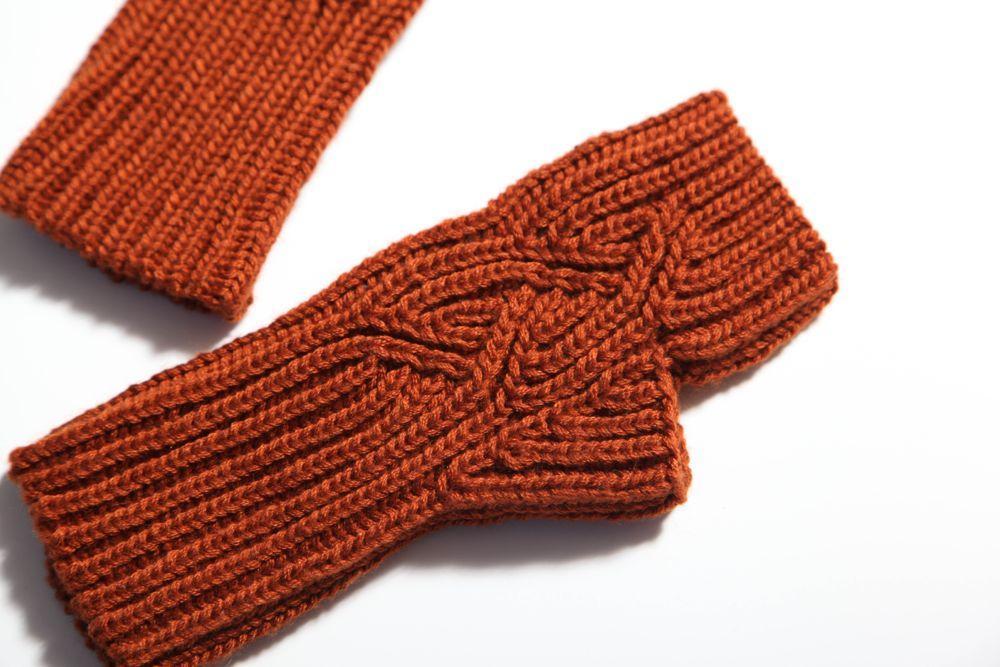 Photo via Bluprint instructor Mercedes Tarasovich-Clark
Bluprint members enrolled in Brioche Knitting Made Easy are treated to these pretty one-color brioche mitts. Brioche knit stitch is great for chilly weather accessories like these mitts because the brioche stitch results in a double-sided fabric that's twice as thick — and twice as warm — as your usual knitted fabric.
Join the class »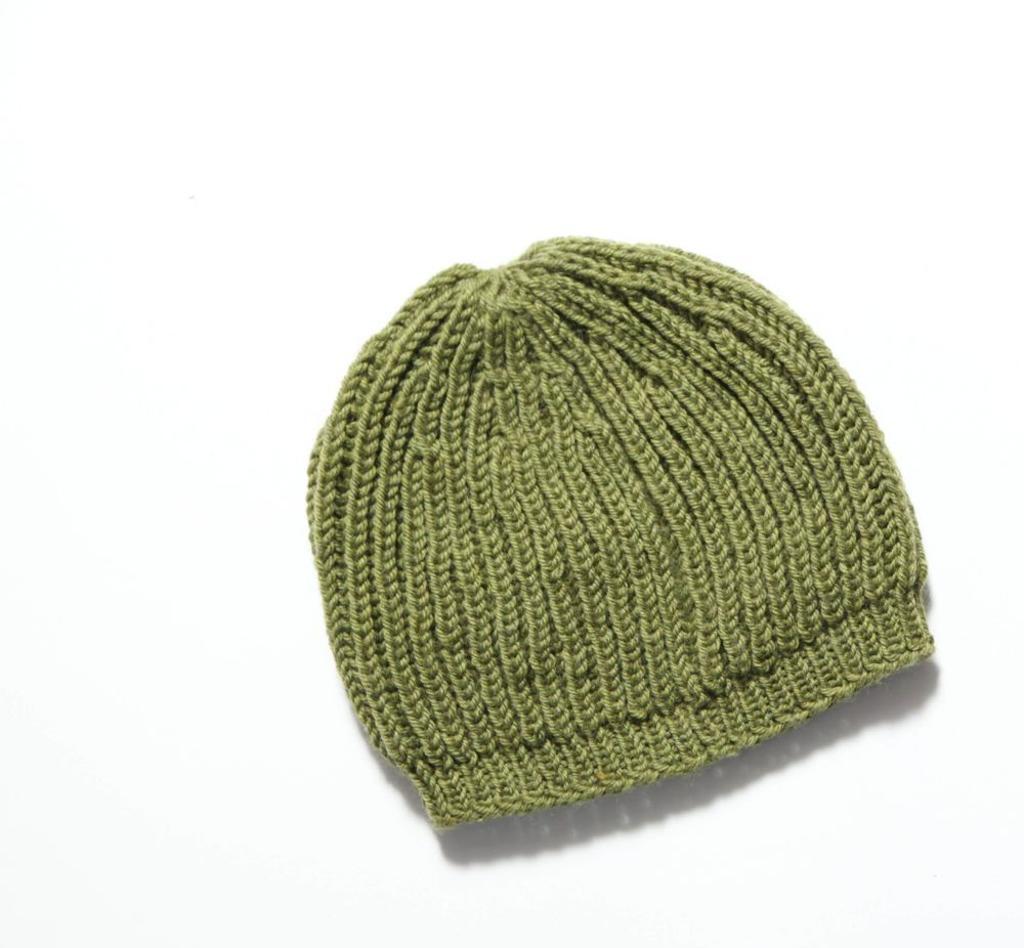 Photo via Bluprint instructor Mercedes Tarasovich-Clark
No need to get crazy if this is your first time knitting the brioche stitch. The brioche hat pictured above is brioche beginner-friendly — and the pattern is exclusive to Brioche Knitting Made Easy students, so enroll to get your hands on this one!
Join the class »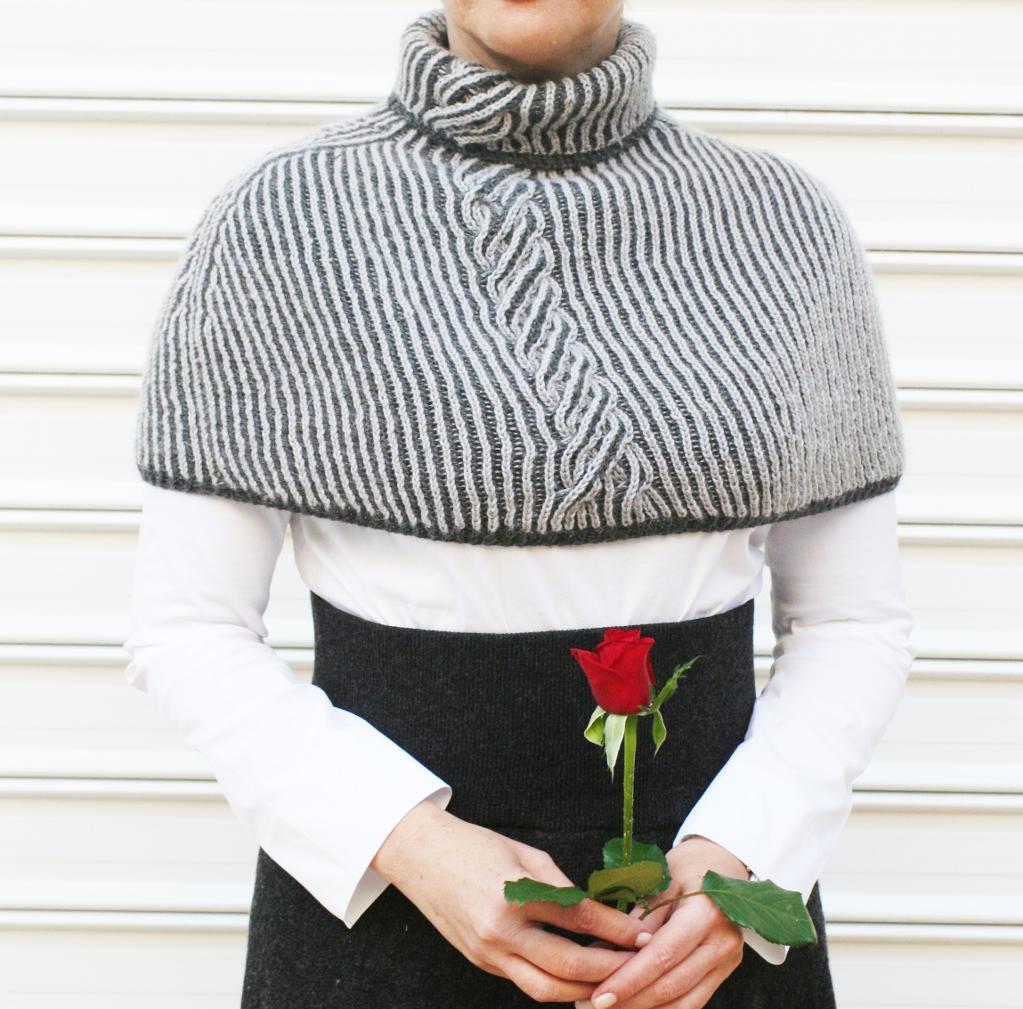 Photo via Bluprint member Evelyn_S
Don't limit yourself to small-scale brioche knitting patterns. This reversible brioche cabled capelet adds cables to the already-beautiful brioche stitch for a little extra challenge. Designer Evelyn_S chose a fingering-weight yarn for the thick brioche knit stitch, making it the perfect weight for a garment. The dark and light gray palette makes this capelet an ideal match for almost any outfit, but bright yarn colors would work well, too.
Get the pattern »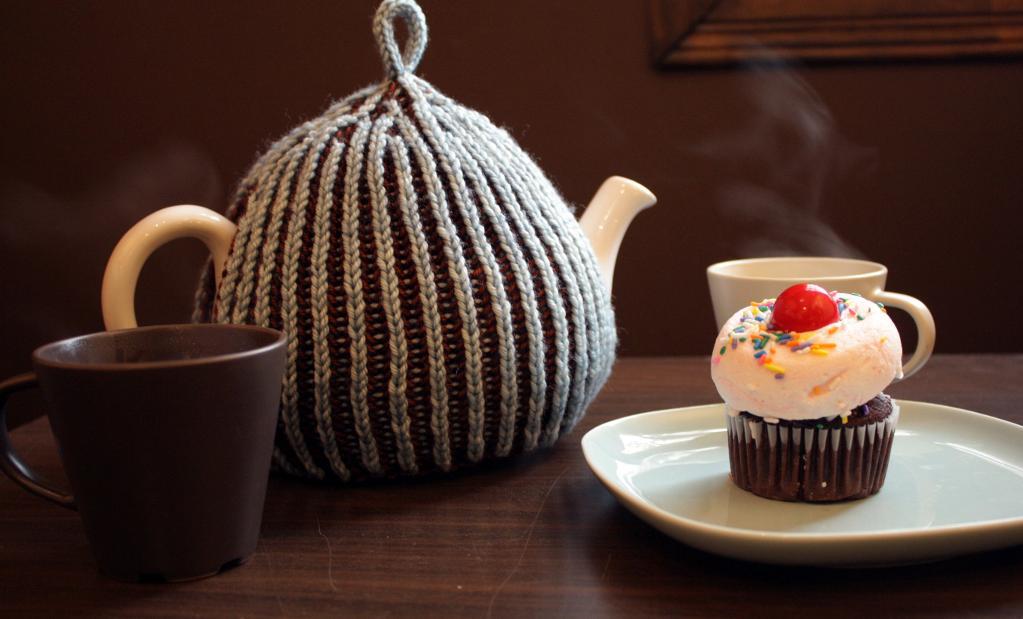 Photo via Bluprint member Sweet Paprika
This brown-and-white tea cozy is the perfect first brioche project since it's not too big. It'll add some lovely warmth to your kitchen!
Have you ever tried the brioche knitting stitch? Did you find it challenging?
Brioche Knitting Made Easy!
One touch is all it takes to fall in love with reversible brioche fabric. Learn the basics of this textured technique as you knit three accessible brioche accessories. Enroll Now »