Bridal shower cakes are always incredibly sweet and chic, but every decorator can feel stuck for a stylish idea. For a quick and unforgettable bridal shower cake, follow our cake decorating tutorial for simple but striking design suited to any blushing bride-to-be.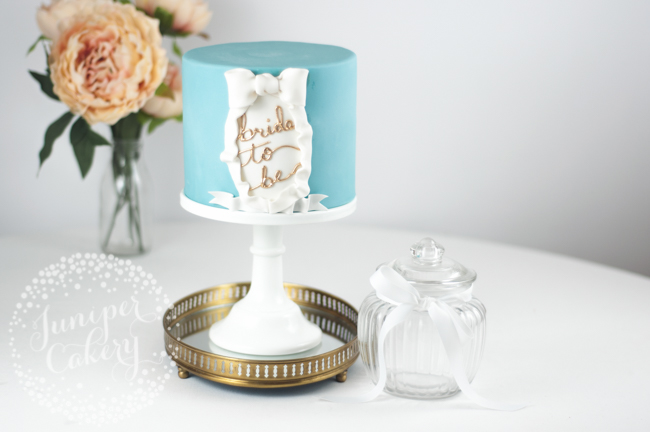 Create a chic bridal shower cake with our free & easy tutorial
What you need:
Round, fondant-covered layer cake
White gum paste
Rolling pin
Cornstarch (for dusting)
Oval cutter
Cake dummy or other curved item
Grease-proof paper
Piping-consistency colored royal icing
Decorating bag and small, round piping tip
Edible glue
Food-safe paintbrushes
Small, sharp knife or pastry cutter
Edible metallic paint (optional)
Step 1: Cut out an oval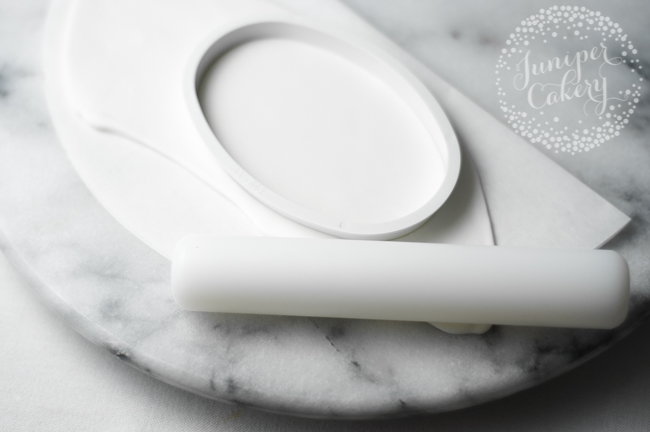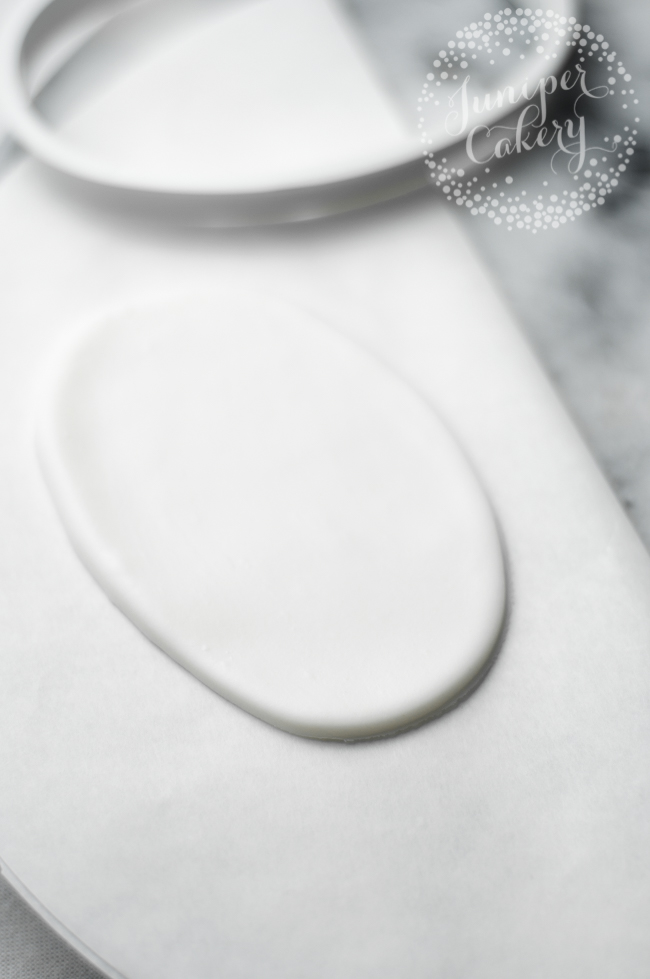 Roll out some white gum paste onto a cornstarch-dusted surface (to stop it from sticking). A thickness of around 3mm is good. Next, use your cutter to cut out an oval piece. 
It can't hurt to cut out two or three white ovals, just in case of mishaps. They may come in handy if your piping doesn't quite go to plan!
Step 2: Pipe a message on the gum paste
It's so much easier to pipe when gravity works with you and not against you, so next, we'll pipe a message onto the oval piece. It's also helpful to do this on a curved surface so it easily fits on your cake.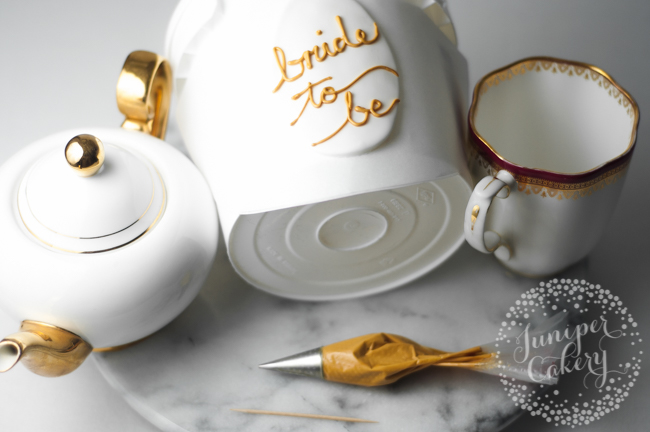 Place a cake dummy or another curved item that's the same size as your cake (like a bucket or cake pan) on its side, and lay grease-proof paper on it. Then, place your fondant oval on top.
Now you can pipe your message in colored royal icing. We wrote "bride to be" on our cake, but you can change the message for birthdays, anniversaries or any other special occasion. Leave to set fully — if you try to transfer the piece before it has set, you risk cracking all your hard piping work.
If you prefer not to pipe, you can hand paint a message  on the oval.
Step 3: Attach the fondant oval to the cake
When your piped message piece is dry and ready to transfer, carefully attach it to the front of your cake with a little bit of edible glue. You may need to gently hold it in place until secure.
Step 4: Make the ribbon pieces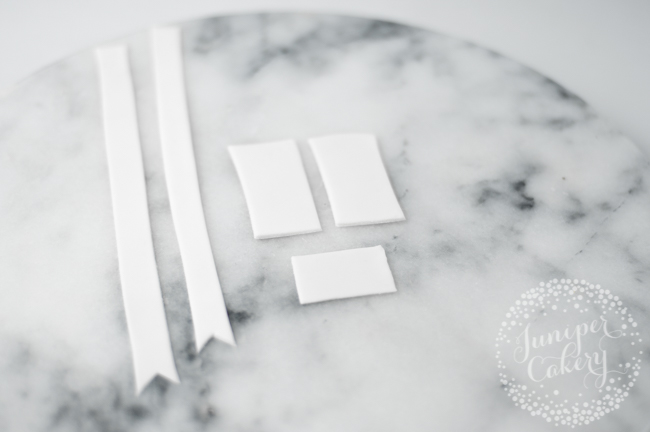 Next, we'll create a bow to decorate the bridal shower cake. You'll need to cut out a few rectangles of thin white gum paste:
2 long thin pieces, with the ends tapered
3 short fat rectangles
Step 5: Wrap the oval with the ribbon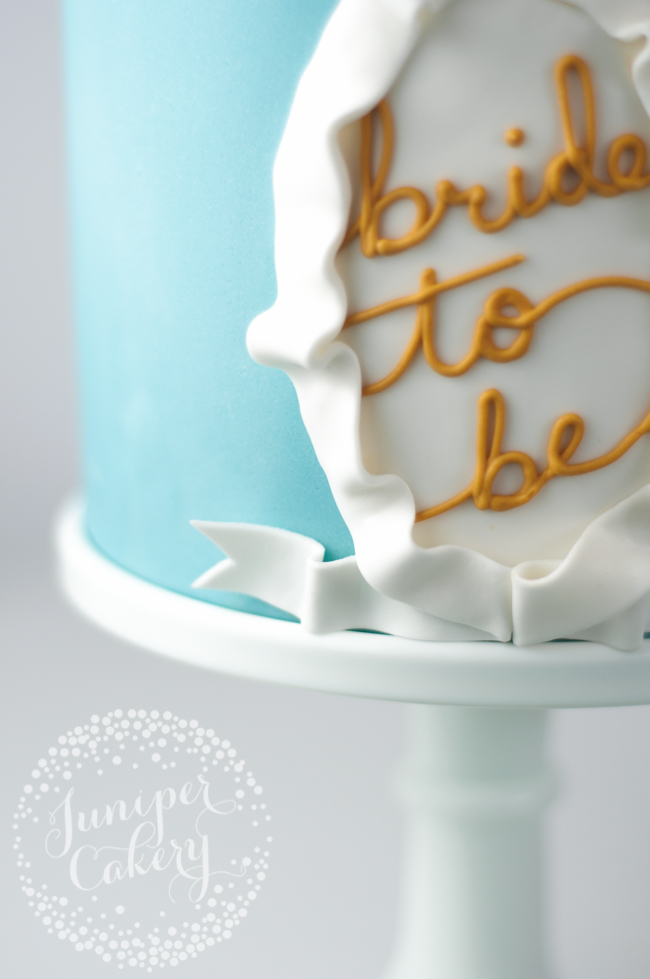 Brush a little edible glue around your oval, then wrap the long rectangular pieces around the oval. We started by placing the tapered ends along the base of the cake and then worked upward along the oval. Make sure that you bunch sections up lightly to create a ribbon-like look.
Step 6: Make the bow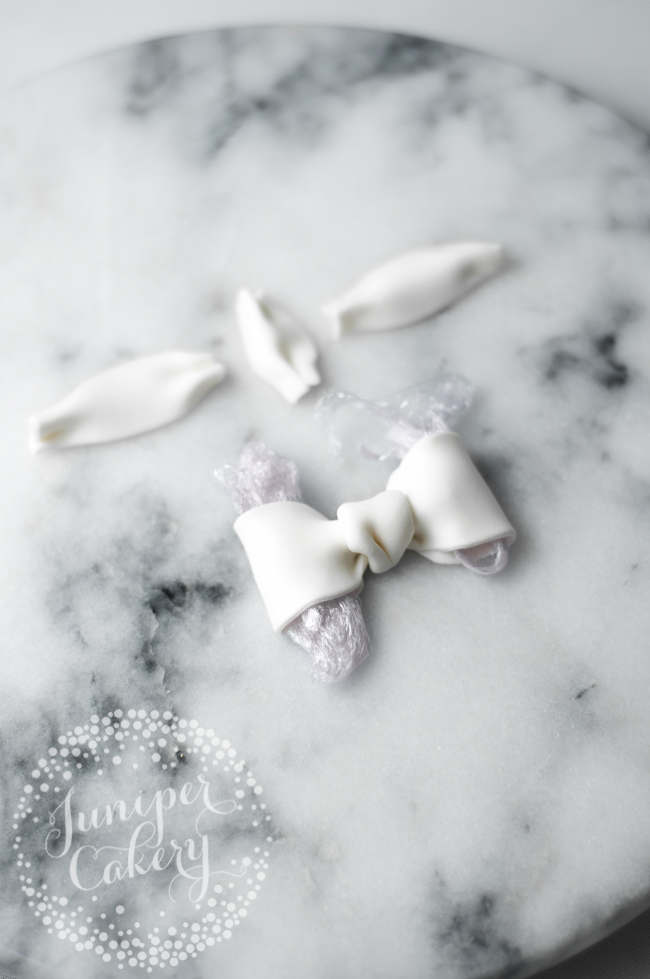 Pinch the ends of the remaining rectangles so that they pleat and buckle. Fold two of them over to form the loops of your bow (we place a little scrunched-up plastic wrap inside to keep the loops from falling flat). Attach them together at the crease with edible glue. Then, gently fold the last rectangular piece over the middle of your looped bow pieces.
Attach the bow to your cake with edible glue.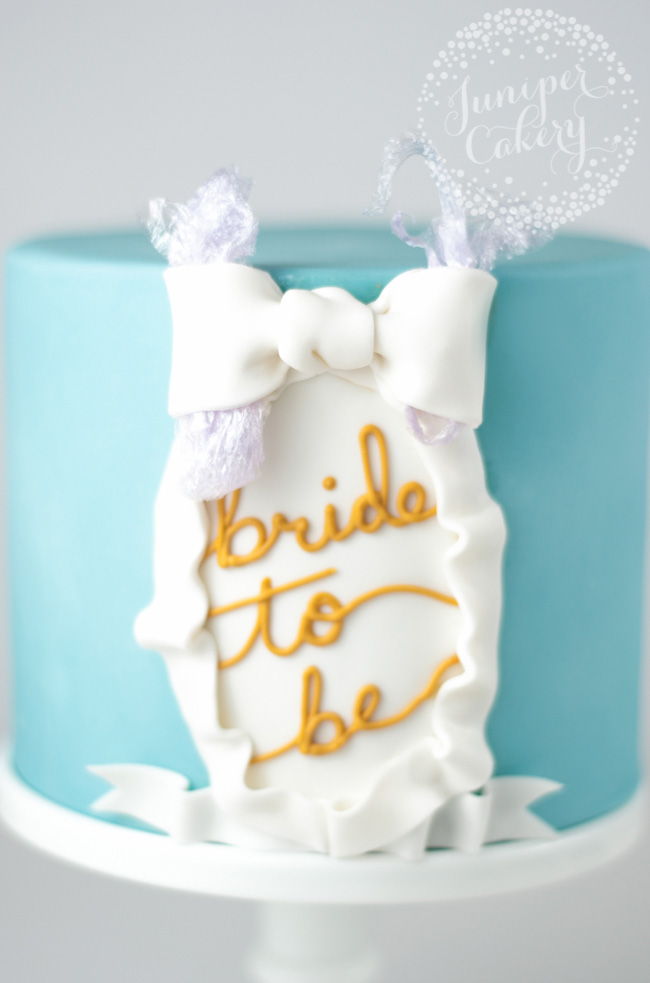 Step 7: Add the final details
Finally, paint any elements you'd like to glisten with some edible metallic paint or luster dust.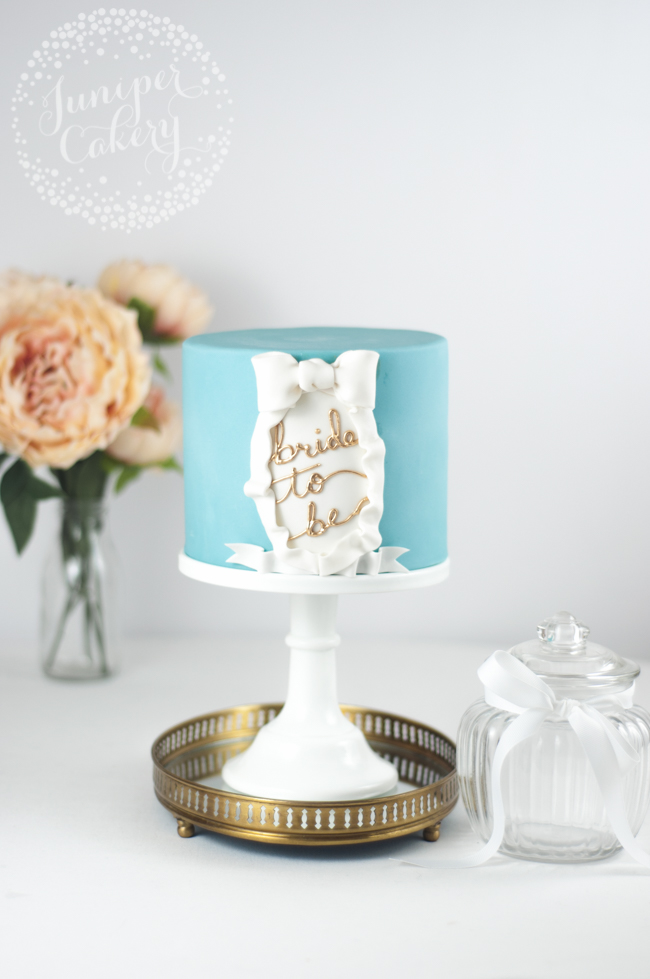 Yay! Now you have one gorgeous little cake that is perfect for the party. To really throw a fun bridal shower get-together why not create matching treats for a show-stopping dessert table? We love the idea of donuts sprinkled with edible glitter and finished with a fondant cut-out diamond on top, pretty cupcakes with golden bows or cake pops finished with matching blossoms!
Make Flawless Cakes That Impress!
Set your cakes apart with simple techniques for flawless, professional-quality results that delight and impress your friends and family. Get the Class!