October is Breast Cancer Awareness Month, and here at Craftsy we're showing our support with knitting patterns created with breast cancer in mind.
We know that DIY projects are already full of love (after all, we knitters won't knit a sweater for just anyone!), so it's only natural that we turn to knitting for an important cause.
You don't have to knit up an entire garment or even a hat to show support. You can knit something as simple as a pink ribbon for all the walkers in your fund-raising team. Wear a bracelet that has the ribbon knitted into it. Knit a pink ribbon to keep at your desk. Remember it's the thought — not the size or skill level of the project — that counts.
Here are some knitting patterns from Craftsy that support breast cancer in many different ways.
We've also noted when a portion of sales from the pattern will be donated to breast cancer research so that you can give back in multiple ways at once. Choose a project and show some support and awareness in the form of knitting.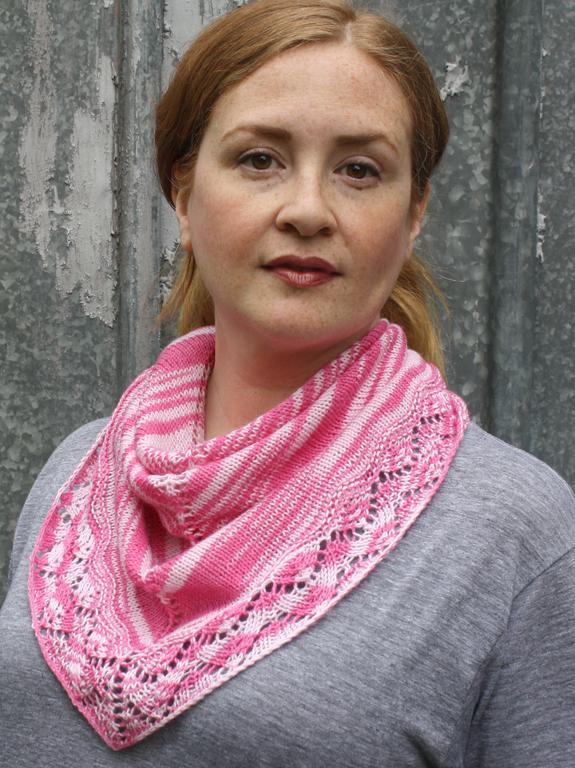 Hope Shawlette
Designer and Craftsy instructor Stefanie Japel designed the Hope Shawlette in conjunction with Craftsy, knitted using Lorna's Laces Solemate in the Flamingo Stripe colorway.
Lorna's Laces donates 20% of the sales in this colorway to breast cancer charities, and 50% of the sale of the actual pattern goes to The Breast Cancer Research Foundation.
If you'd like to see more of Stefanie's designs, check out some of the Craftsy classes she leads including her newest, Knit Lab: In the Round.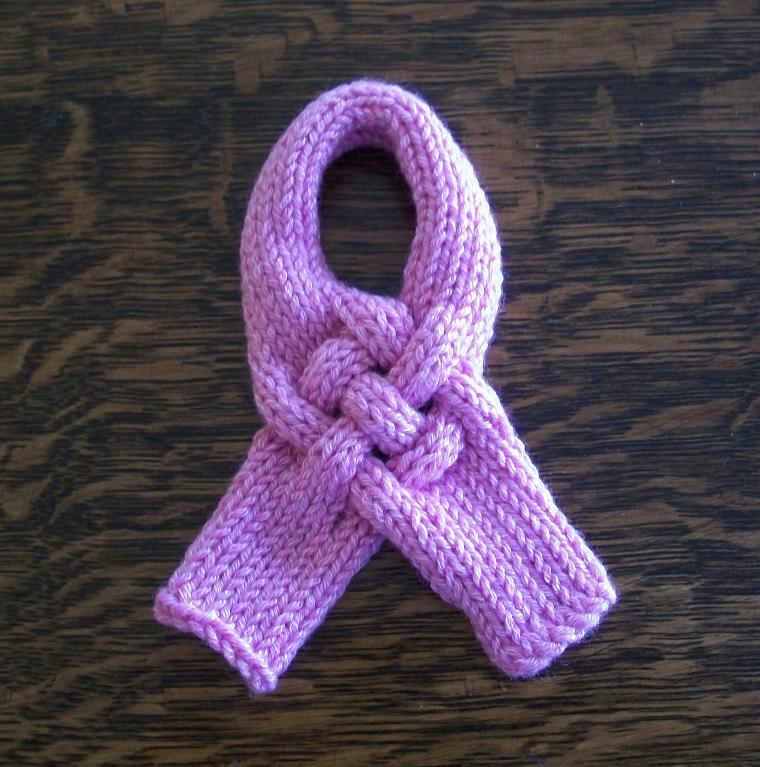 Photo via O/C Knitiot Designs
Ribbons of Hope Ornament
The free Ribbons of Hope Ornament pattern can be created in any color to represent different types of cancer, including pink to represent breast cancer. Knit these up as brooches to wear every day, or make them for your team to wear at an upcoming walk. You can also hang this ribbon as an ornament in your home.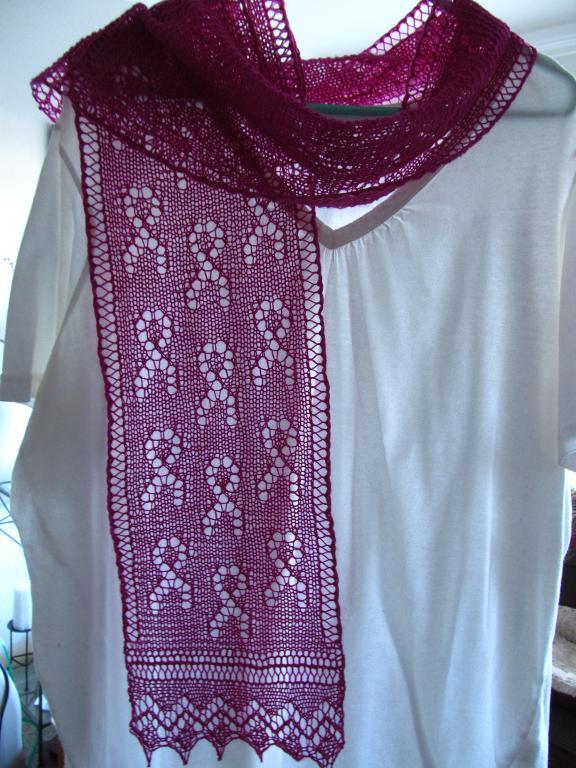 Photo via Claudia Donnelly Designs
Lace Knit Scarf
The To Whom It May Concern pattern features awareness ribbons in the design. Knit it in pink in support of breast cancer awareness. This project is ideal for knitters who love lace knitting. Since the project is so airy, it doesn't require much yarn or even time. The open stitches also make the scarf appropriate year-round.
Photo via LIttle LIppy Ewe Designs
Be Aware Hat
Breast cancer awareness projects don't have to be overly complicated. This simple Be Aware Hat pattern with a single ribbon uses intarsia. The pattern ranges in size from infant to adult, so you can make one for anyone who wants to show awareness.
One-hundred percent of the profits from this pattern go to the Susan G. Komen 3-Day.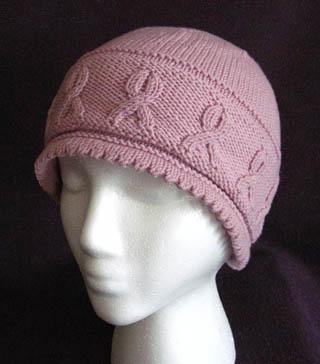 Photo via Lisa Knits/ Lisa Carnahan
Ribbons Hat
Craftsy member Lisa Carnahan designed this Ribbons hat pattern for her sister, a breast cancer survivor. A portion of the profits from the sale of the pattern will go to aid cancer research.
Have you ever knitted anything in support of breast cancer research? Share your ideas with us and inspire other knitters.