Many say breakfast is the most important meal of the day — and today, I couldn't agree more! These fried egg breakfast cake pops would make a wonderful treat for slumber party-goers, a morning gathering, breakfast-themed parties or even just a treat to accompany your pancakes.
If you're a breakfast AND cake pop lover, these just make perfect sense to have side by side in the morning. Bacon goes perfectly well with this treat, too!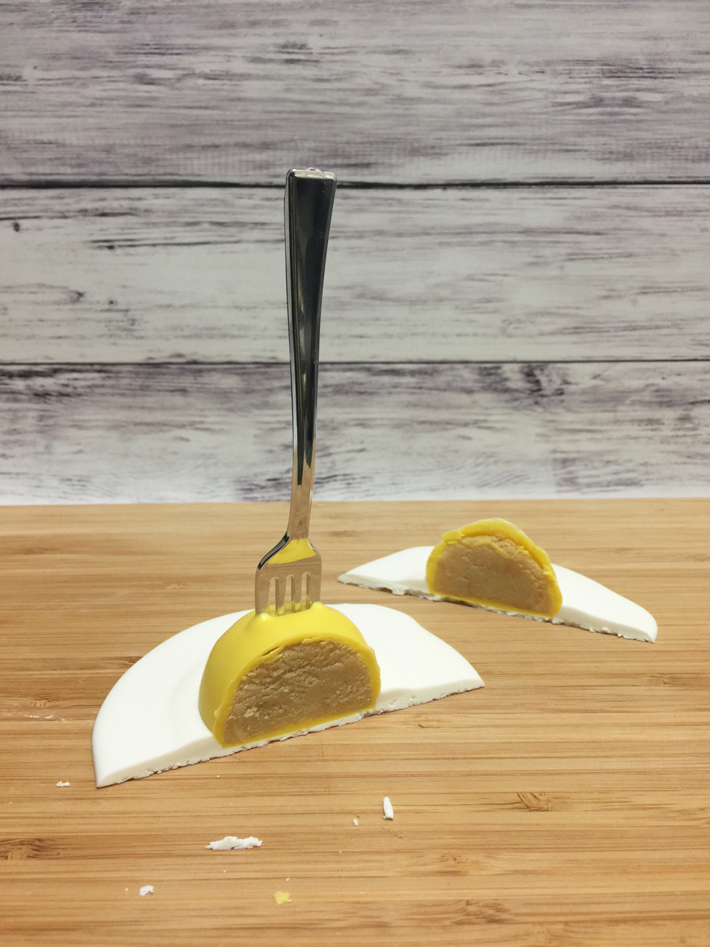 Eggcellent, sunny-side-up breakfast cake pops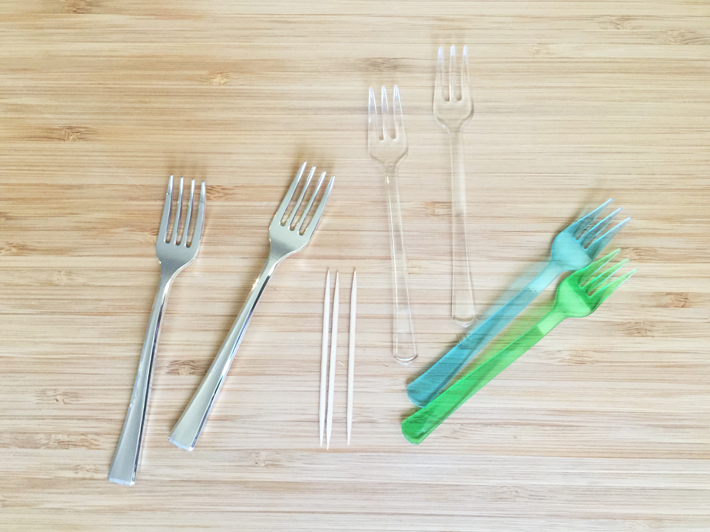 You'll need some cocktail forks for these breakfast cake pops. You can find them at any party supply store in a variety of fun styles and colors. I've place a couple of toothpicks in the photo above for size reference. I prefer the silver ones because they look just like miniature forks, but use whatever kind you like!
You'll need:
Cake pop dough ready for shaping
Candy wafers in yellow and white
Paramount crystals
Cocktail forks
Toothpicks
Waxed paper
Step 1:
Line your work surface with waxed paper. Use this tutorial to create perfect cake pop dough.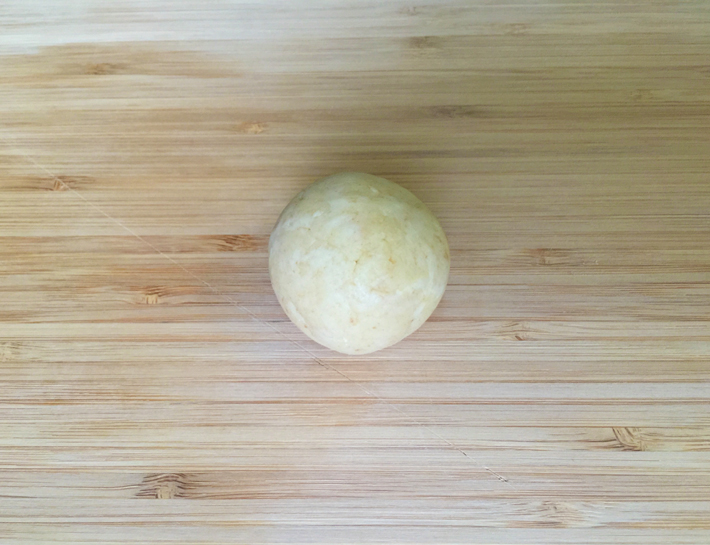 Scoop two portions and roll them into one large ball. This is the easiest way to shape the "yolks."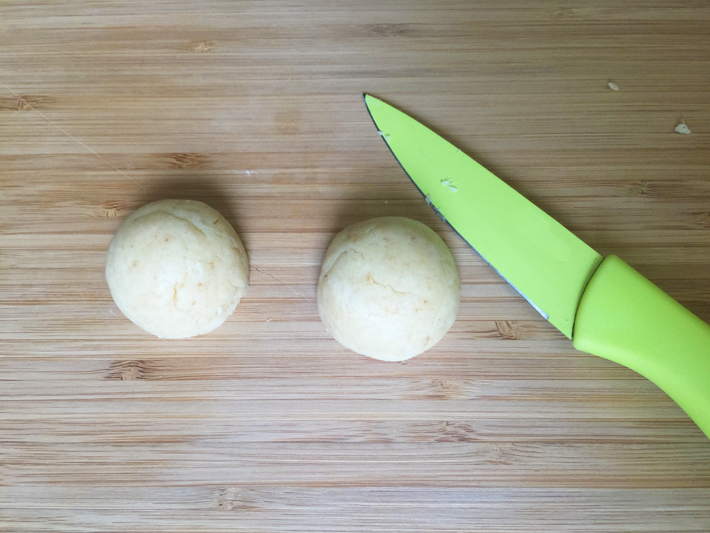 Cut the large ball in half with a sharp knife and you'll have two yolks! Refrigerate all pieces.
Step 2:
Melt yellow and white candy coating in two separate microwave-safe bowls. Melt them by microwaving for 1 minute at 50 percent power, then stir. Continue to microwave at 50 percent power in 30-second bursts, stirring between each interval. Use paramount crystals to thin out the coating into a paint-like consistency. Get more tips for melting candy melts.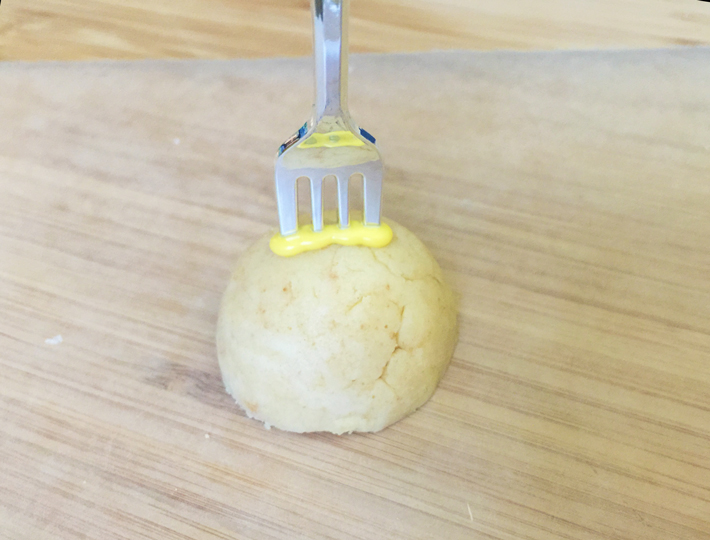 Step 3:
Remove the shaped cake pops from the fridge. Dip a cocktail fork (only covering a third of the way up the tines) into the yellow candy coating and press it into the top of the dough until it's about halfway in. Repeat for each piece.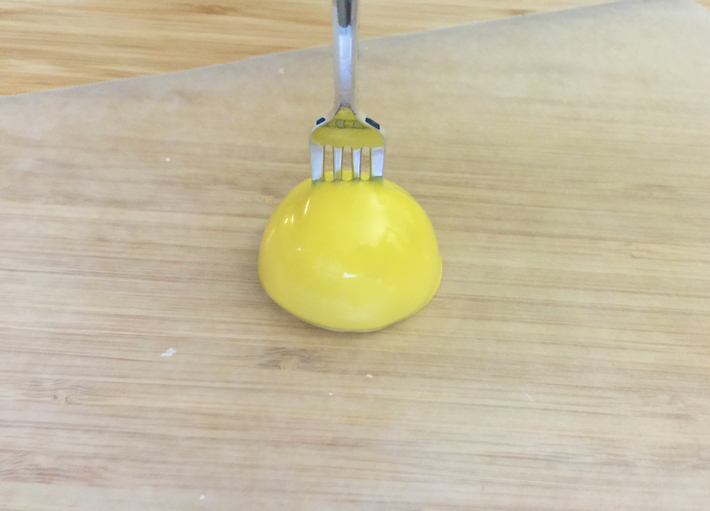 Step 4:
Holding the fork, carefully dip the cake "yolk" into the yellow coating, making sure not to coat the tines of the fork. Just let the coating meet the dried yellow coating from when you inserted the fork. Carefully shake off the excess and pierce any air bubbles with a toothpick. Place on waxed paper to set completely.
Step 5:
Once the yolks are completely dry and set, place another sheet of waxed paper on your work surface.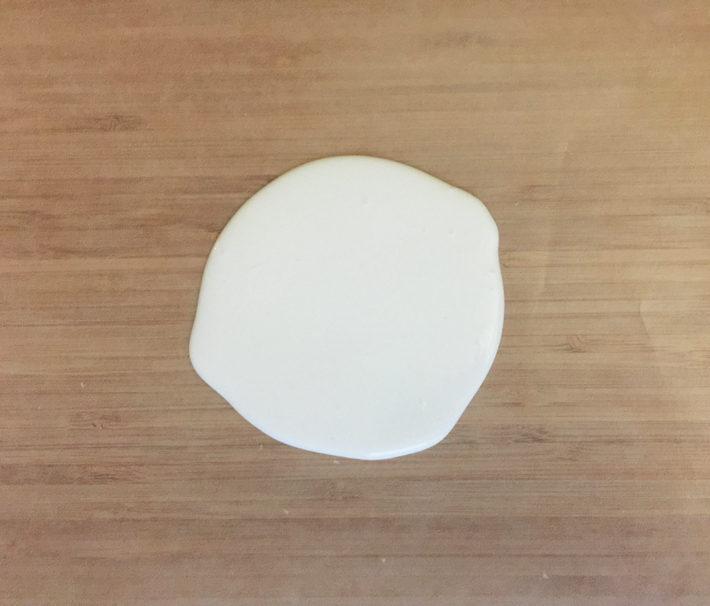 Pour some white onto the waxed paper and gently spread it with the back of a plastic spoon (the coldness of a metal spoon will cause the candy coating to set too soon). You'll want to have a diameter of about 4″ to 4½".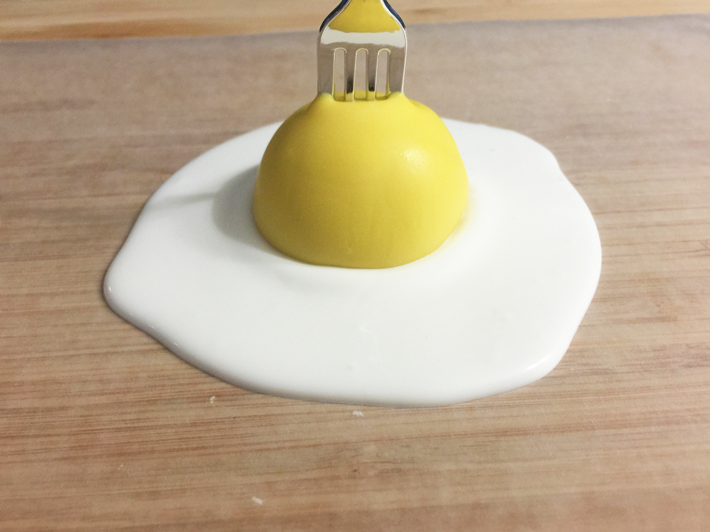 Step 6:
Place the yolk into the center of the white puddle. Only make one puddle and egg at a time — the white candy can set rather quickly, depending on the temperature of your work surface. Let set and dry completely before peeling them off the waxed paper.