Store-bought bras are expensive, especially if you're looking for a high-quality bra that will last a long time. But why spend all that money on a bra when you can sew your own bra to make one that is customized to fit you?
Most of these bra sewing patterns are simple to construct, with just darts and a side seam. Plus, they're perfect for using up fabric from your stash.
Pick a style you love from these bra sewing patterns and you may never buy a bra in the store again!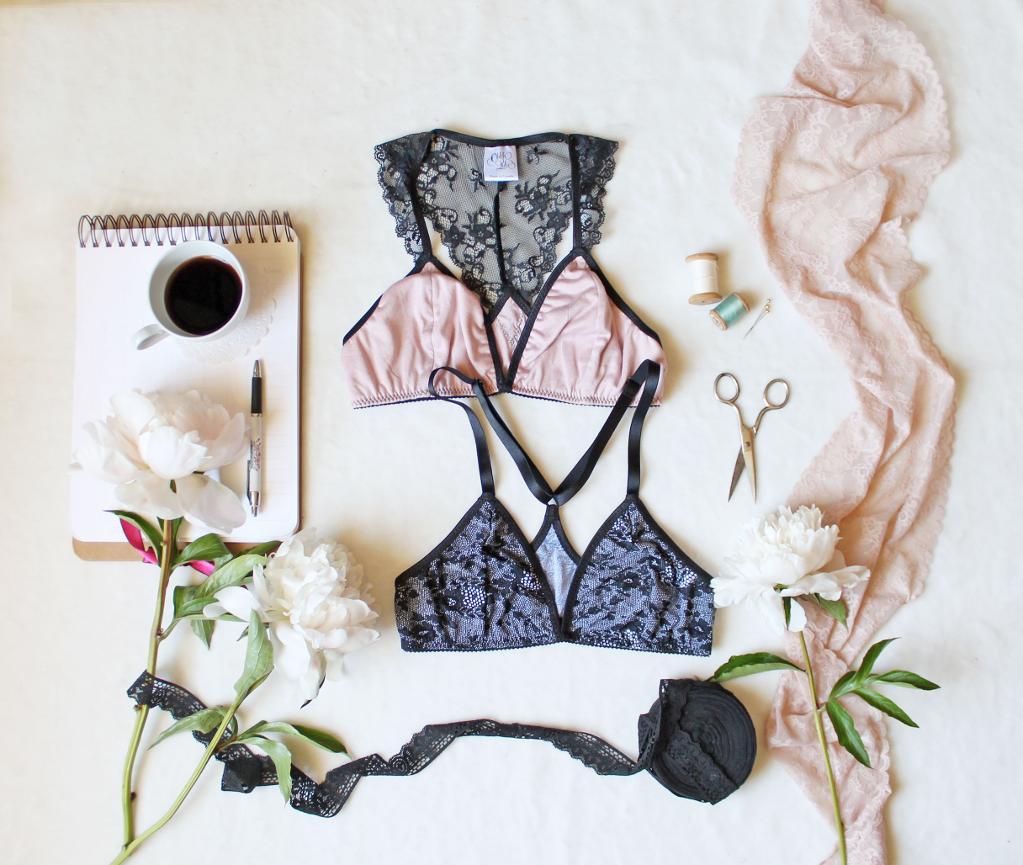 Photo via Craftsy member OhhhLulu
1. Ohhh Lulu 1506 Scarlet Bra
There are two variations included in this pattern: one with a racerback and another with adjustable straps. Both are pull-on style, so you don't have to fiddle with hooks when sewing it — or wearing it! Full-color photos are included in the 23 pages of instructions that come with the pattern.
Photo via Craftsy member Toru and Naoko
2. Elenna Bra
This bra can be made out of a variety of fabrics including jersey, sheer or a combination. The designer recommends sewing a sample size to make adjustments before cutting up those precious luxury fabrics.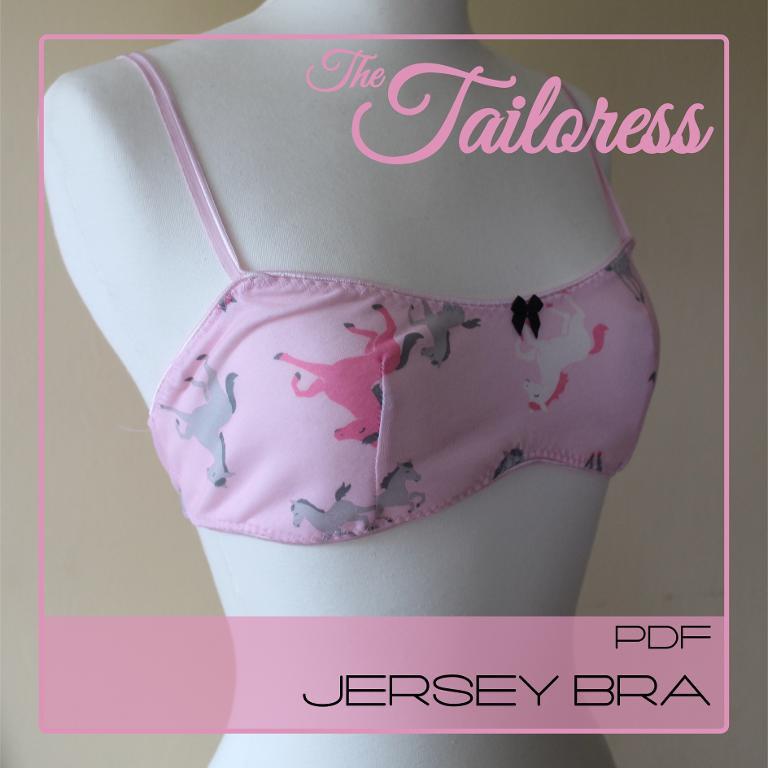 Photo via Craftsy member The Tailoress
3. Jersey Bra Pattern
Need a comfy-casual bra? This jersey bra has a pull-on style and only two darts and two side seams. It's an easy sew, especially if you've worked with lingerie elastic before.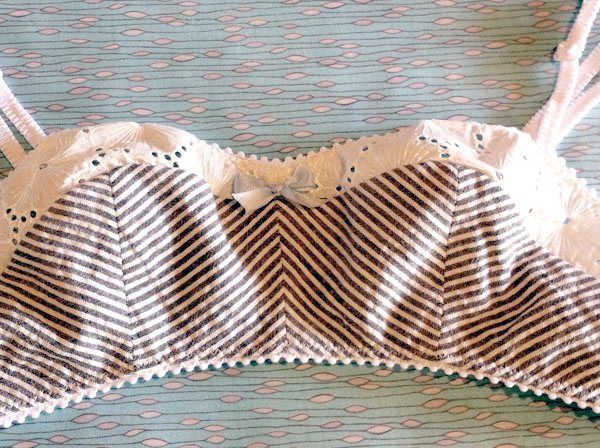 Photo via Craftsy instructor Christine Haynes
4. Sassy New Bra
This free tutorial is featured in Craftsy's FREE Success With Sewing Lingerie printable PDF guide. You'll get step-by-step instructions for three different pieces of lingerie, including the bra pictured above, panties, and a half slip perfect for wearing under dresses. (Note that if you want to make the bra, you'll need to purchase the Bambi Soft Bra pattern.)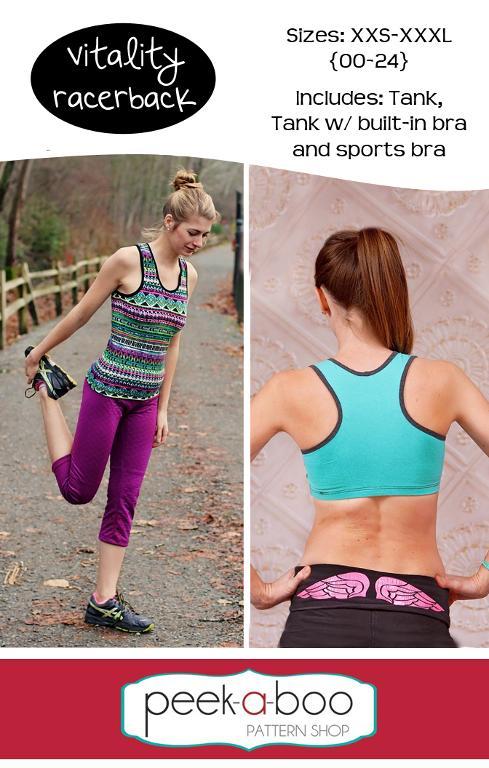 Photo via Craftsy member PeekaBooPattern
5. Vitality Racerback Tank and Sports Bra
Not all bras can be lacy and elegant. A bra is one of the most important parts of your workout ensemble. This pattern includes a tank with a built-in bra or an option for a sports bra only. Grab the Maternity Add-On Pack if you're expecting.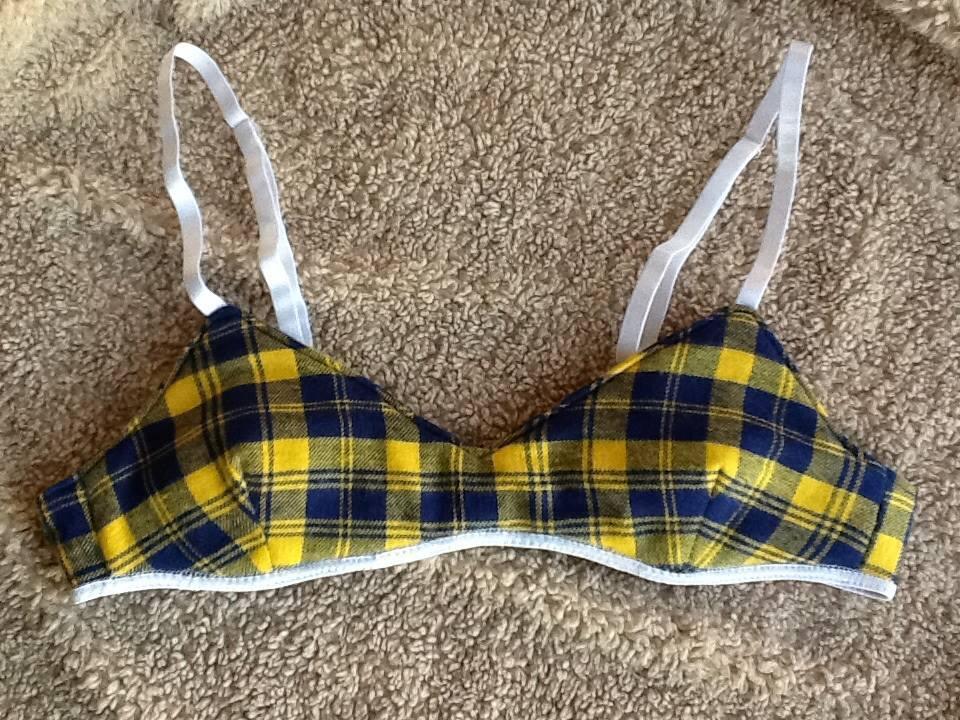 Photo via Craftsy member Muffin Head Pattern Shop
6. Kimmy Bra
This bra is sized for anyone wearing a 30-40 C cup. (Check Muffin Head Pattern Shop for even more size options.) This pattern shows you how to make your own straps, and you can choose from a hook or pull-on style. There are also plenty of fabric suggestions from the designer, so you won't be clueless if it's your first attempt at sewing lingerie.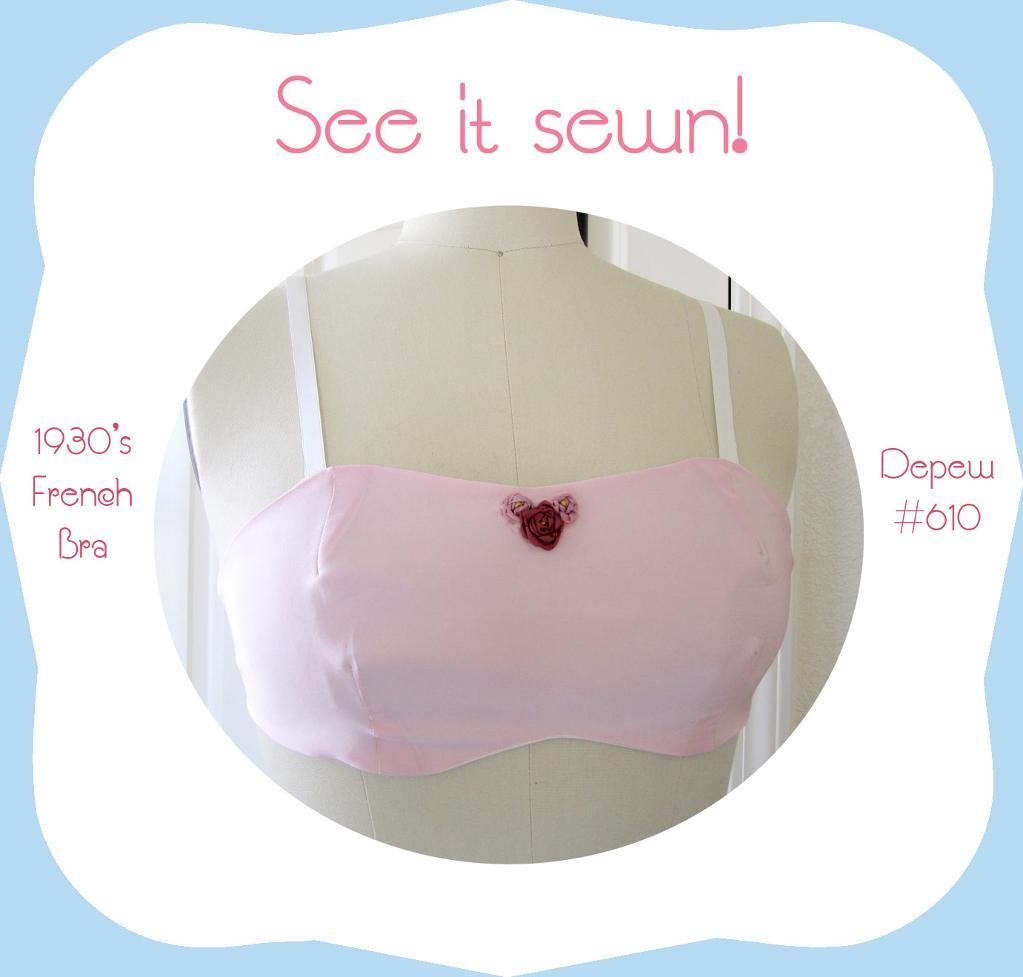 Photo via Craftys member Mrs. Depew
7. 1930s Style Easy French Bra
If you get lost while making this pattern, you can check out the A Few Threads Loose sew-along that documents each step. Make sure you have a tape measure handy, because you'll use your own custom measurements to draft a pattern that's made just for your body.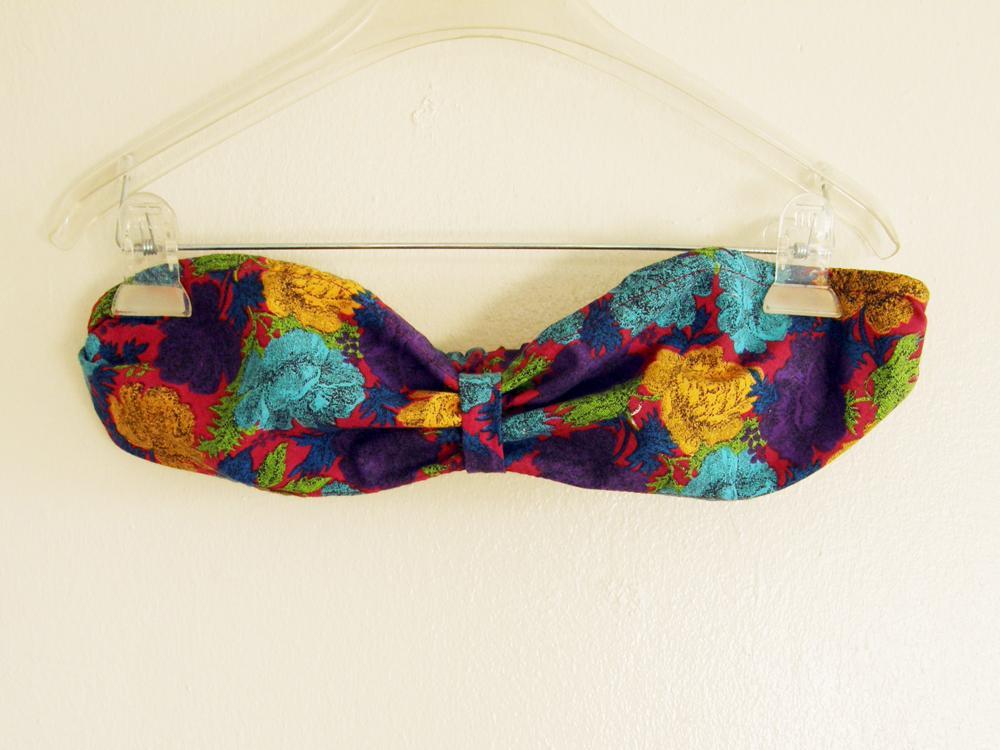 Photo via Craftsy member Mixy Mitzy
8. Bandeau Bra
Strapless bra or summer garment? This pattern works as either! The designer also recommends wearing it under sheer clothing on hot days. Many different fabrics will work well for this pattern, from cotton to rayon and even lightweight wool crepe.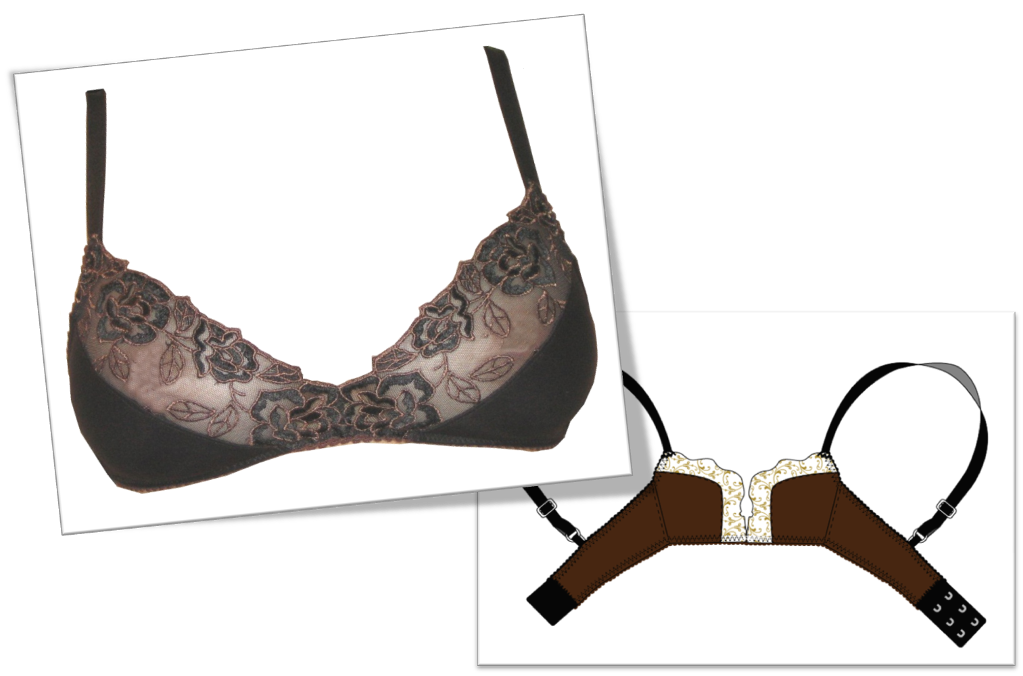 Photo via Craftsy member Aricia
9. Bra without Underwire
This bra has only three pieces and, according to the designer, can be completed in less than 2 hours. The pattern comes with step-by-step explanations to help you sew even faster. (Psst, there's even a surprise bonus pattern included with your purchase.)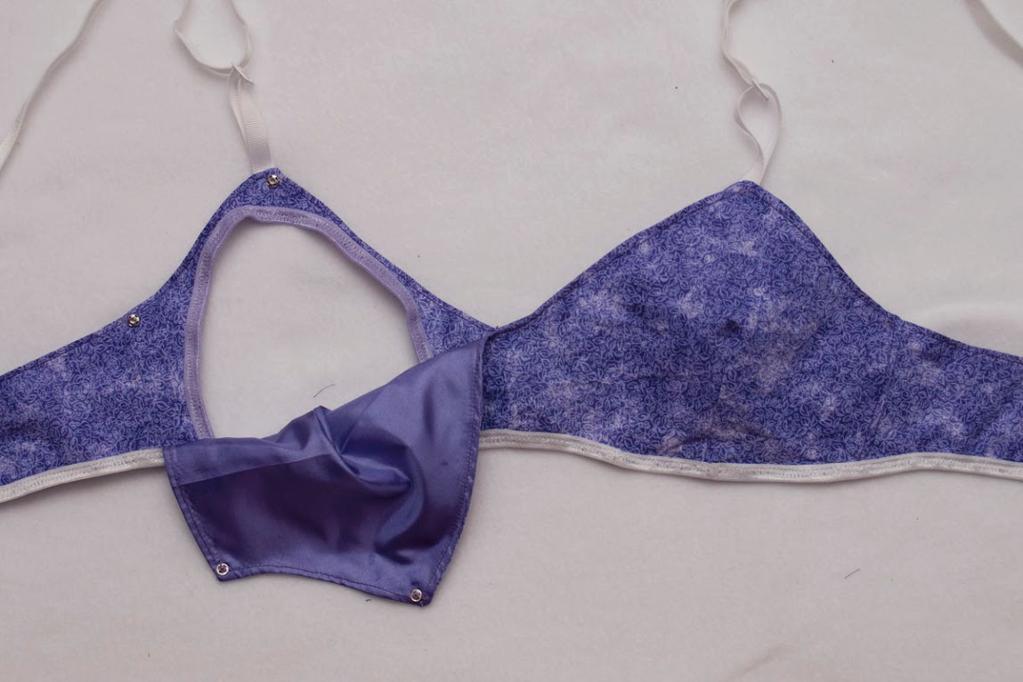 Photo via Craftsy member Muffin Head Pattern Shop
10. Nursing Bra
This nursing bra pattern is based on the designer's Kimmy Bra and fits sizes 30-36AA and 30-36A. Four sets of snaps make it easy and convenient for moms to nurse. The pattern does require sewing darts; if you're new to darts, check out our Secrets to Sewing Darts Perfectly before you get started.
Have you ever sewn a bra before? What was the biggest challenge?