Compared to their flashier printed counterparts, solid fabrics might seem like a bit of a snooze. But for Bluprint product manager Jane Smesseart, nothing could be further from the truth. We caught up with Jane to learn about the art and science behind our Boundless Solids.
As with any collection, the magic of Boundless Solids lies in the way the different fabrics work together, which means looking at the big picture first. "We almost always begin with the color wheel," Jane explains. "It's our guide to make sure every color family is represented."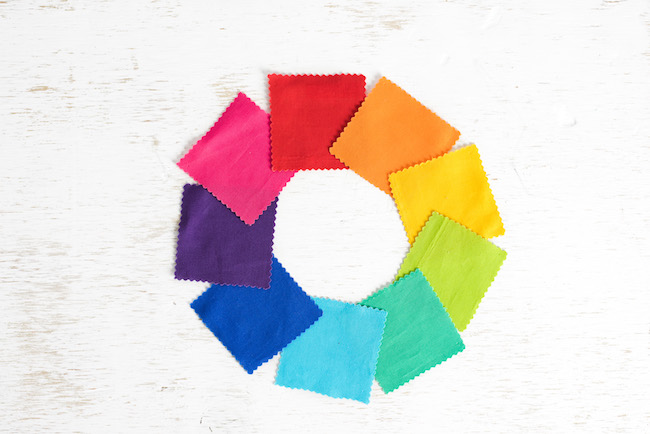 With the wheel by her side, Jane aims first for the brightest brights — and not just because they're pretty."Brighter colors are always going to carry the most visual weight. They make the biggest impact. So they have to be just right, and they have to work together really well."
Once she's settled on the brights, Jane selects a range of values within each color family, spanning from rich hues to delicate pastels. The goal, she explains, is to create a spectrum that allows artful transitions from one color family to the next within a quilt design. "If you just pick all the bright, pretty colors and mash them up against each other, everything will end up looking like a chaotic rainbow," she explains. Using a spectrum of values creates depth and subtlety in a design, introducing layers of visual movement beyond those created by piecing alone.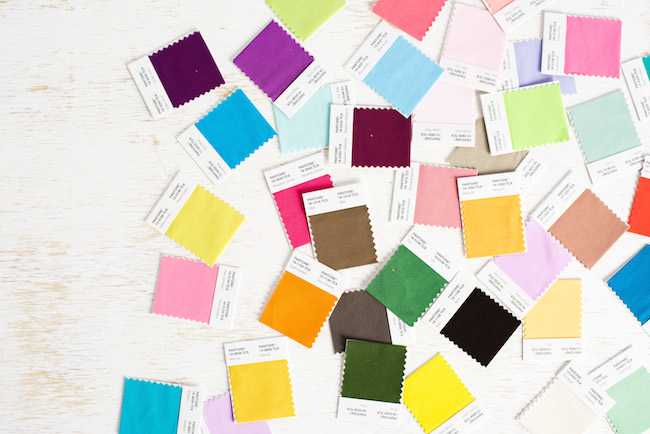 "It's almost like you need some colors that are less exciting — maybe even a little ugly — to make the most dynamic colors really shine. A great solid collection should cover all of those needs."
Of course solids don't necessarily stand alone. Many patterns call for dynamic mixtures of prints and patterns. But according to Jane, the exact same color principles apply. "I love quilts that are made all from solids because they truly make color the star. But even if you're using a mix of fabric types, color always works the same way. Brights anchor a design, and softer values add depth."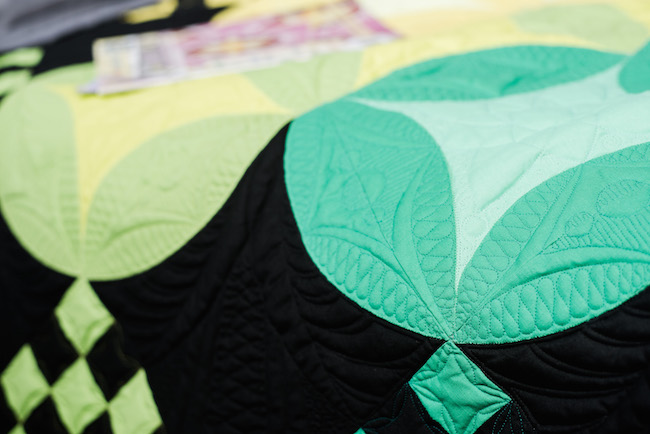 Asking a fabric pro to name a favorite color is a little like asking a mother to choose her favorite child. But Jane does consider certain solids extra important, and her picks might surprise you: crisp, clean white and dramatic black. "Black and white are so important in quilting," she explains. "Especially for traditional stars and other designs that depend on a lot of negative space."
Now that you know the story behind these trusty staples, you just might see them through new eyes. With more than 100 carefully curated colors, Boundless Solids are ready to feed your appetite for brights, whites and everything in between.